UPDATE FROM OUR GENERAL MANAGER
Dear Members,
How is your New Year's resolution going? Have you already given up? Or are you not into New Year's resolutions, but you're ready for something fresh?
In his book The One Thing, Gary Keller says that learning to focus on the one thing can help you be more productive and feel more satisfied in life. So what is the one thing that The Hills can do for you this month?
How about a FREE fitness orientation/assessment to help you reach your fitness goals?
What about a new way to work on flexibility and strength with a FREE pilates class?
Could it be a FREE nutritional consultation with Rachel Barach to get your eating strategies back on track?
Try our 90-Day Passport program for a challenge that helps pay your dues. Pick up a 90 Passport card at the front desk today!
No matter what the one thing is that you need to take your health and fitness to the next level, I believe we have the answer for you at the Hills.
To your health and wellness,
Derek
90-Day Passport Program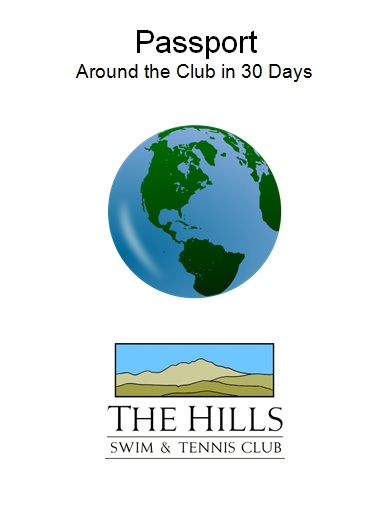 It's that time of year again! The 90-day Passport Program started January 1, 2018. For those that are new to the club, our Passport Program is an incentive-based program that encourages you to try some new activities in the New Year! Complete at least 12 different activities in any of the next three months and receive a $20 credit for each month (up to $60) on your account. Complete 12 activities during each of the three months and you will be entered to win the Grand Prize of a $250 account credit. Staff members will date and initial completed activities, one per visit. Ask the front desk for your Passport and get started!
UPCOMING EVENTS
January 19 Family Movie Night
January 15 Beginner Tennis 3:30-4:30pm
January 15 Advanced Tennis 4:30-5:30pm
February 10 Beginner Tennis 3:30-4:30pm
February 10 Advanced Tennis 4:30-5:30pm
Member Spotlight: The Icelandic Invasion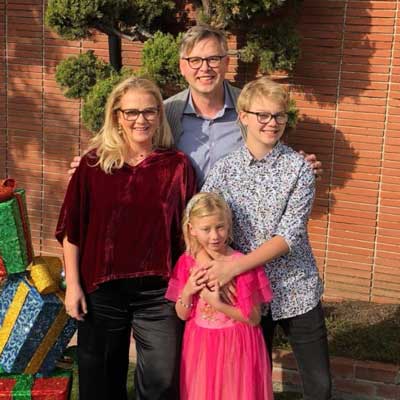 Snorri Gylfason was born in Iceland, and after studying Computer Science at Cornell, was lured to the Silicon Valley at the turn of the millennium. Almost every town in Iceland has a swimming pool, and it is mandatory part of schooling from Kinder through 10th grade. Although Snorri is very busy commuting to and from work on the other side of the bay, he is happy to have his neighborhood pool. He gets an occasional swim in, relaxes in the hot tub or sauna and as an extra perk, enjoys the good company of fellow members in the cabanas.
Ragna Larusdottir was also born in Iceland. She and Snorri were friends in high school, although their love story didn't begin until a reunion much later. Ragna went to college in New York but afterwards worked in film in Luxembourg until Snorri brought her over to the land of plenty. Ragna has always been an avid swimmer and enjoys morning swims and a chat in the hot tub. She also brings Atom and Lukka to practice in the afternoons and takes a little splash with them. Ragna has training as a yoga instructor and plans on joining more classes as well as working out in the fitness center. For now, the pool keeps her calm and gives her moderate exercise.
Atom Rognuson is an 8th grader in Havens. He was only six weeks old when he splashed in a hot tub for the first time and has been a water baby ever since. Atom has been joining the team for practice, although not for competition. His mother simply felt that as an Icelander he should have at least one lesson a week. Atom is also working out with Jeff in the youth training program. He is enjoying that a lot as well has the results it has given him. His mother now has to endure a bicep show-off once a day but saw the advantage of it and now makes him carry her stuff for her!
Lukka Rognudottir is the seven-year-old butterfly of the family. She also has to practice swimming at least once a week. Like her brother, she loves the water. Lukka believes she might be a mermaid and practices her mermaid swimming and singing vigorously. In summertime and beyond you will see her playing in the water garden and jumping off the diving board. If you have been wondering who the blond little girl is who has been telling you stories through half grown teeth, most likely it's Lukka.
We're glad to have Snorri, Ragna, Atom and Lukka as part of the The Hills family!
Employee Spotlight: Mae Chesney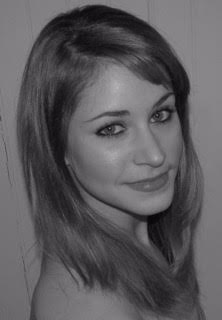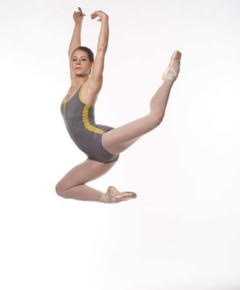 How do I teach this dance step? Where do I get appropriate shoes? Those are just a couple questions Mae answers each day she teaches Mat Pilates and Ballet Bootcamp at The Hills.

Born and raised in Baltimore, Maryland, Mae has an extensive background in various types of dance: ballet, modern, and contemporary, to name a few. She has performed with different groups across the United States and Canada. Mae infuses her daily life with the art of movement, and her goal is to pass on her love of the body and movement to all those she works with. Having gone through extensive training learning all the processes of dance, Mae has been teaching for eight years.
One thing Mae adores about studying the body and teaching is that it's a never ending learning process. She has taught students and clients of all ages and finds joy and pleasure in working with all types of people. Mae has a jam-packed schedule throughout the week, teaching at various places including The Hills. You can catch her classes Wednesdays and Thursdays, Mat Pilates and Ballet Bootcamp.


Group X
Happy New Year from the Group Exercise department! It's a great time to rededicate to a healthier self. To help you reach your goals, we are adding two new classes this month.
Ballet Bootcamp
This 55-minute class is designed to shape, tone, lengthen and strengthen. Mae will include exercises based on Ballet and Pilates classes. It incorporates cardio and targets all major muscle groups. You will leave the class feeling stronger, longer and more flexible. Everyone is welcome regardless of dance background. Look for it at a new time: 11:15 am on Thursdays.
Zumba
Our 11:00 am Sunday Zumba class will have a new look. This month we welcome our new instructor Liz. She will be teaching Zumba H.I., a cardio class using a fusion of Latin and international music to create a fun and dynamic workout. Zumba H.I (High Intensity) combines fast and slow dance rhythms to keep you moving and increase your heart rate. While this class is more intense than a typical Zumba class, modifications will be provided. Open to all levels.
Don't Miss this New Year Nutrition Special!
Get a free 30-minute consultation with our nutritionist, Rachel Barach
Schedule your free appointment by January 31, 2018

Dear Members,

The fresh start of the New Year is a great time to make your health a priority. Often the "what" of the goal is the easy part, but the "how" requires a bit more thought. I draw upon my experience as a Certified Nutrition Consultant, Eating Psychology Coach and trained chef, to guide my clients in finding sustainable strategies that work for them. Check out the Nutrition Page for more info.

In our free 30-minute consultation, I'd like to learn about your goals and challenges and offer some initial suggestions and ideas. I've been working with Hills members since 2015 and look forward to meeting those of you I haven't met yet!

This special offer is only for new clients and within the month of January 2018, so be sure to get in touch by January 31 to reserve your spot! To schedule please email me at hillsnutrition@caclubs.com

Wishing you a Happy New Year,

Rachel



Pilates
Happy New Year! Here's to a prosperous, happy and healthy 2018!
What are your wishes for the new year? A strong, healthy body? Perhaps more energy, or more time with loved ones? Time has become such a rare commodity in our lives and with longer commutes and more commitments self care and exercise may drop on the priority list. We want to offer solutions with our Pilates programming by offering classes at convenient times, with complete and effective workouts, taught by instructors who embody wellness and health and who can inspire us to live our best lives.
Visit our schedule here: Hills Pilates Studio scheduler
Missing a Pilates class on the schedule? Please send us an email and we may be able to start a new group: tbrewitz@caclubs.com.
The Hills Pilates Studio has a new look in 2018!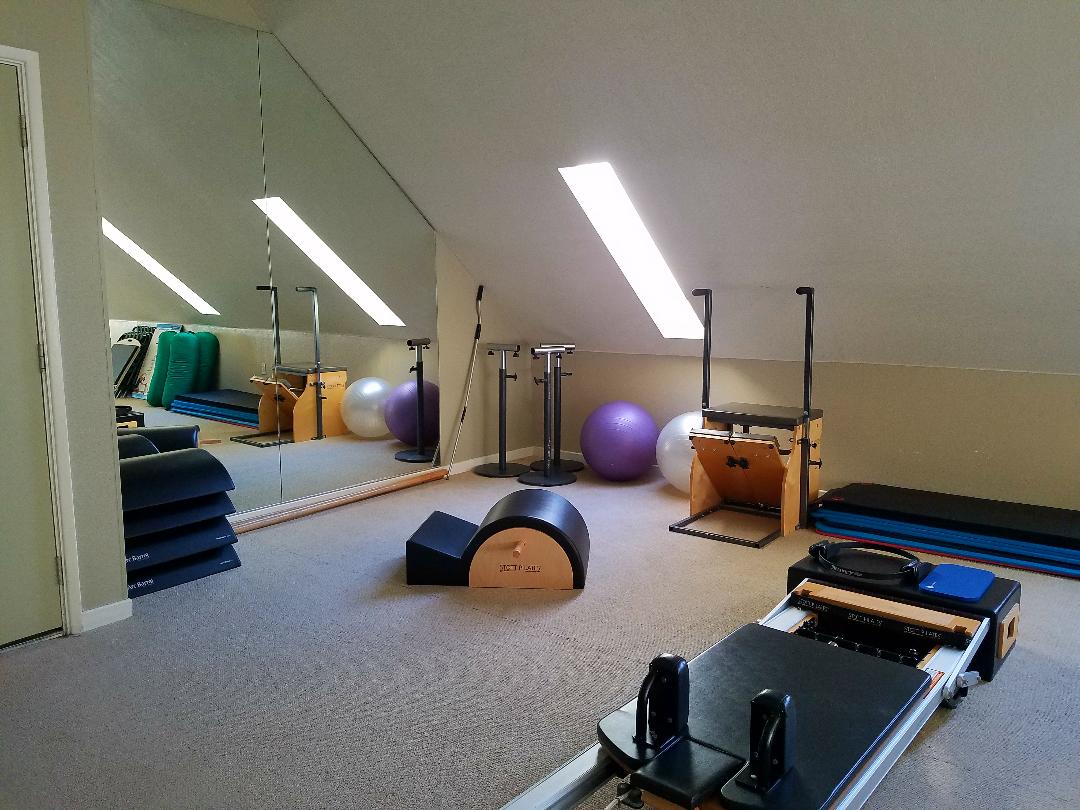 Come in and see our new space, now in a peaceful green.
We chose green because green is considered the most restful color for the eye and is believed to relieve stress by helping people to relax. The color has a calming effect and encourages unwinding but has enough warmth to promote comfort and togetherness, which is exactly what we hope to achieve in our Pilates environment.


Train with Mae!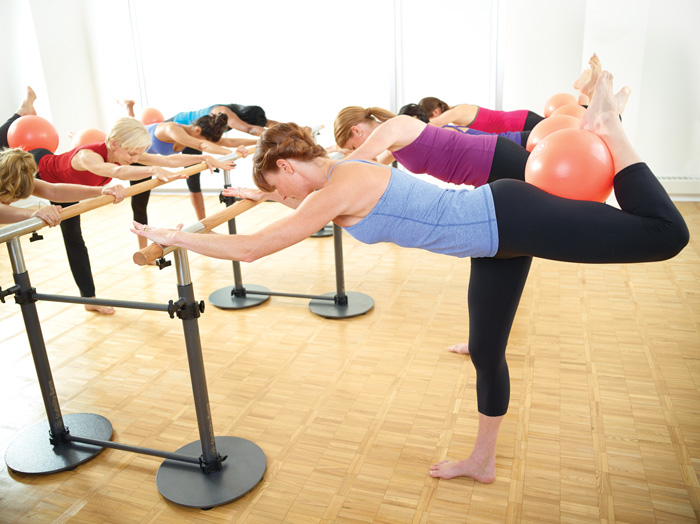 Did you have a chance to read more about Mae Chesney in our Employee Spotlight column? Here's how you can train with Mae:
Looking for an all-around workout that sculpts and tones? Try the energetic Sunrise Barre class on Wednesdays at 7:00-8:00 am in the Pilates studio.
New to reformer? Reformer training is fun and effective. Mae teaches our Mixed Level Reformer on Sundays 11:15-11:15 am, where new and returning students get a fantastic workout.
Love the reformer? Mae offers an energizing early morning Intermediate reformer class, perfect for commuters at 6:30-7:30 am on Thursdays
Mae is also available for private and duet appointments.
To book classes and sessions, visit our Mindbody scheduler: Hills Pilates Studio scheduler

Rate Increase for Pilates:
In keeping with market rates for Pilates services, as well as cost of living in our beloved Bay Area, we are implementing our first price increase in four years.
Reformer series are now $140 for 4 sessions (from 130), 10 sessions $325 (from 300).
Privates rates are 5 pack $425 (400), 10 pack $800 (750).
Duet rates remain unchanged.
Please note that existing packages are still good to use and that none of our packages expire after purchase.
For more questions about our services, please contact the studio: tbrewitz@caclubs.com



Aquatics News
Manta Rays and Tidal Waves
Join our amazing pre-competition swim groups on Wednesdays and Fridays. Swim coaches teach both in and out of the water the basic skills of swim team. Look here for exact dates/times, more info, and registration!

Manta Rays (Pre-Swim Team) AGE 4 - 8 4:00pm - 4:30pm Price: $100, Non-mem: $115
Swimmers will learn basic swimming skills of all four strokes. Team activity skills and group swim safety is introduced. Swimmers will learn to swim in deep water as well as jump or dive into deep water. Instruction will be conducted in and out of the water.

Tidal Waves (Novice Swim Team) AGE 6 - 10 4:30pm - 5:00pm Price: $100, Non-mem: $115
Swimmers must pass the prerequisite for swim team: *50 yards of freestyle with side breathing *25 yards of back swimming *Treading water for 30 seconds *Streamline off wall for 5 yards. This group will prepare swimmers for the swim team. This class will incorporate on-deck coaching with minimal in water instruction.
Celebrate January Employee Birthdays
Kelly Stock
Bobbe Skiles
Mark Duval
Lucille McNulty
Jana Ramirez
Juan Carlos Munoz
Bing Yu Lu
Therese Brewitz
Please join us in wishing each of them a happy birthday and thanking them for all of their hard work!
Construction Update
Pictures show the first floor layout. Framing of the second floor has started and we are hoping to have it all under roof in the coming weeks.