UPDATE FROM OUR GENERAL MANAGER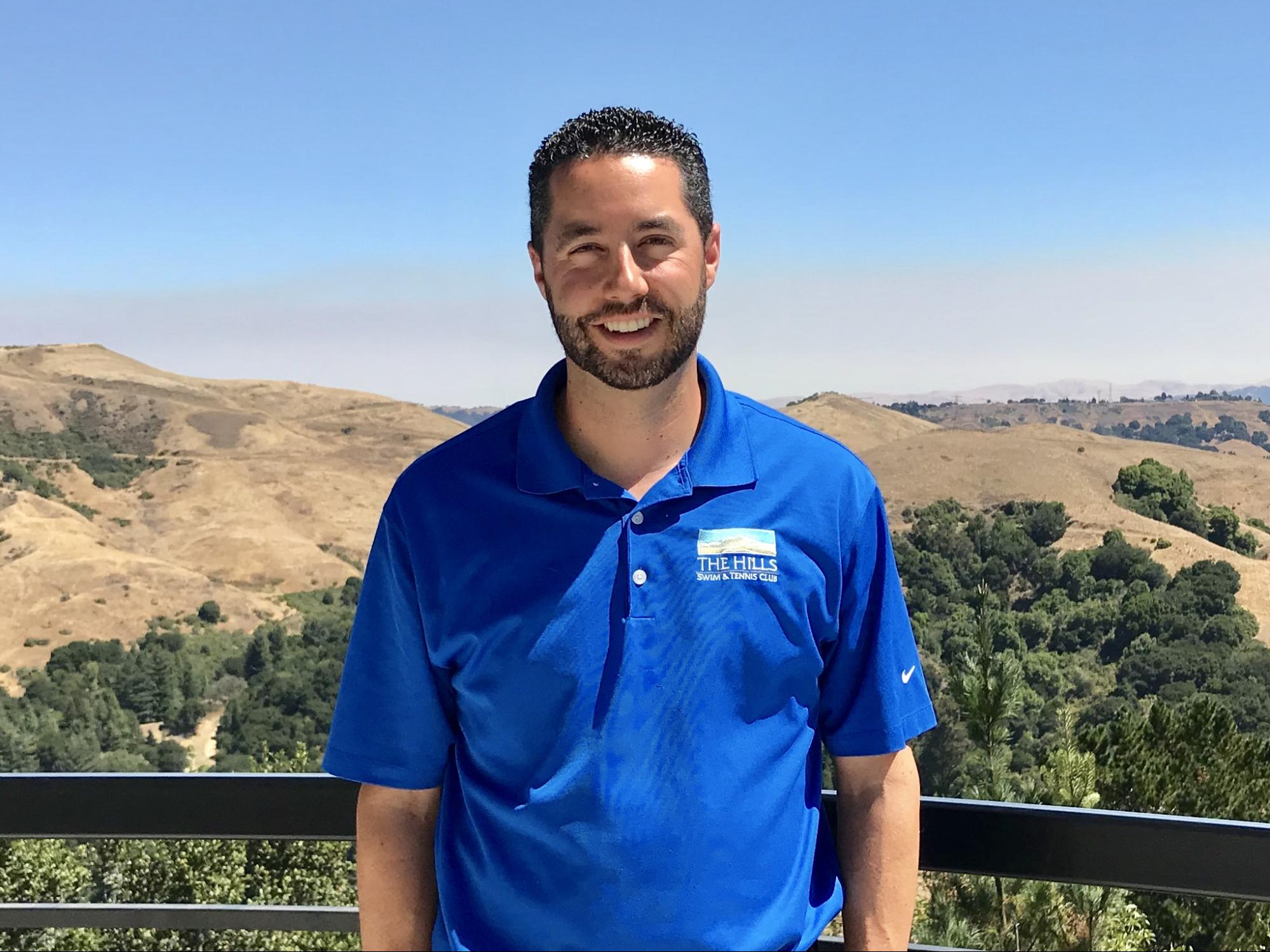 Dear Hills Members,

Happy New Year and welcome to 2019! It's kind of hard to believe, yet here we are. With the new year came some changes at The Hills that were detailed in an email sent on December 10th. Notable highlights from that emailed letter include:
Family Monthly Dues are now $300/month.
Single Monthly Dues are now $187/month.
The discount for paying dues annually is now 3% no matter what form of payment is made.
Free guest passes are eligible to be used on weekdays during the summer. Passes are ineligible to be used on the weekends or holidays between May 25th - September 2nd.
Beginning 2019, those who become seniors (65 & older) will be eligible for a senior discount of 15% off monthly dues. Those who were already seniors receiving discounts in the past have the option of continuing with their past discount method or opting for the new 15% discount. In order to process new senior discounts we will need a copy of identification.
Guest fees and ages were adjusted to the following:
Adults (18 years and older) $25
Juniors (2-17 years) $15
Infants (Under 2 years) Free


Try our 90-Day Passport program for a challenge that helps pay your dues. It's also a great way to help get you out of your comfort zone and try something new. Pick up a Passport card at the front desk today. More information on this program follows.

Here's to a healthy 2019!

-Nick



90-Day Passport Program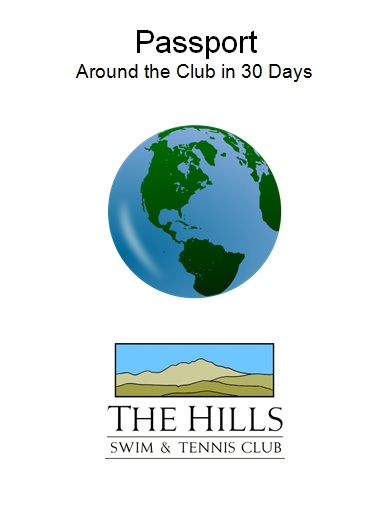 It's that time of year again! The 90-day Passport Program started January 1, 2019. For those that are new to the club, our Passport Program is an incentive-based program that encourages you to try some new activities in the New Year. Complete at least 12 different activities in any of the next three months and receive a $20 credit for each month (up to $60) on your account. Complete 12 activities during each of the three months and you will be entered to win the Grand Prize of a $250 account credit. Staff members will date and initial completed activities, one per visit. Ask the front desk for your Passport and get started today!



The Incredible Slip Madigan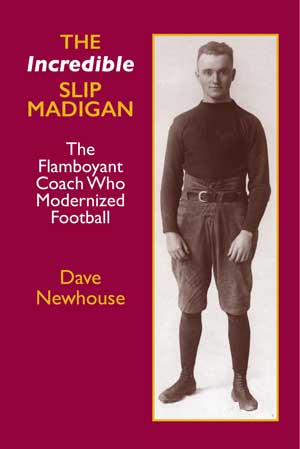 The Hills longtime member Dave Newhouse has written a new book, his 13th, titled: "The Incredible Slip Madigan, The Flamboyant Coach Who Modernized Football". Madigan coached football, among other sports, at St. Mary's College in the 1920s and 1930s, and is responsible for the school's national image because of his amazing success on the gridiron.

He wasn't just a football coach; he was an entrepreneur and a visionary. He was the first coach to play a football game in Hawaii, and the first to travel coast to coast for a game. A college football game on Sunday or at night, Slip was a step ahead of his contemporaries. And while other teams wore khaki, the Galloping Gaels of St. Mary's wore silk.

Madigan created All-Americans, undefeated seasons, and a major bowl victory. But more lasting, he literally built St. Mary's Moraga campus with profits earned from football. Although St. Mary's hadn't its own football stadium, it finished second in the country one year (behind USC) in attendance. No wonder people believed the "SMC" on the hill above the campus stood for "Slip Madigan College."

Slip Madigan truly was one of a kind. Newhouse's book is available on amazon.com or at The Book Tree in Montclair Village.




UPCOMING EVENTS
January 14: Free Beginner/Novice Tennis Clinic 6-7pm
January 14: Intermediate/Advanced Tennis Clinic 7-8pm (Please call the front desk to sign up)
Every Monday 11am: Pickleball on the basketball court


THIS FRIDAY! Tickets are selling fast!
Therese TC Brewitz and Band
Friday, January 11, 6:30-8:30pm
website: https://www.musicbytc.com/
Sign up at the Front Desk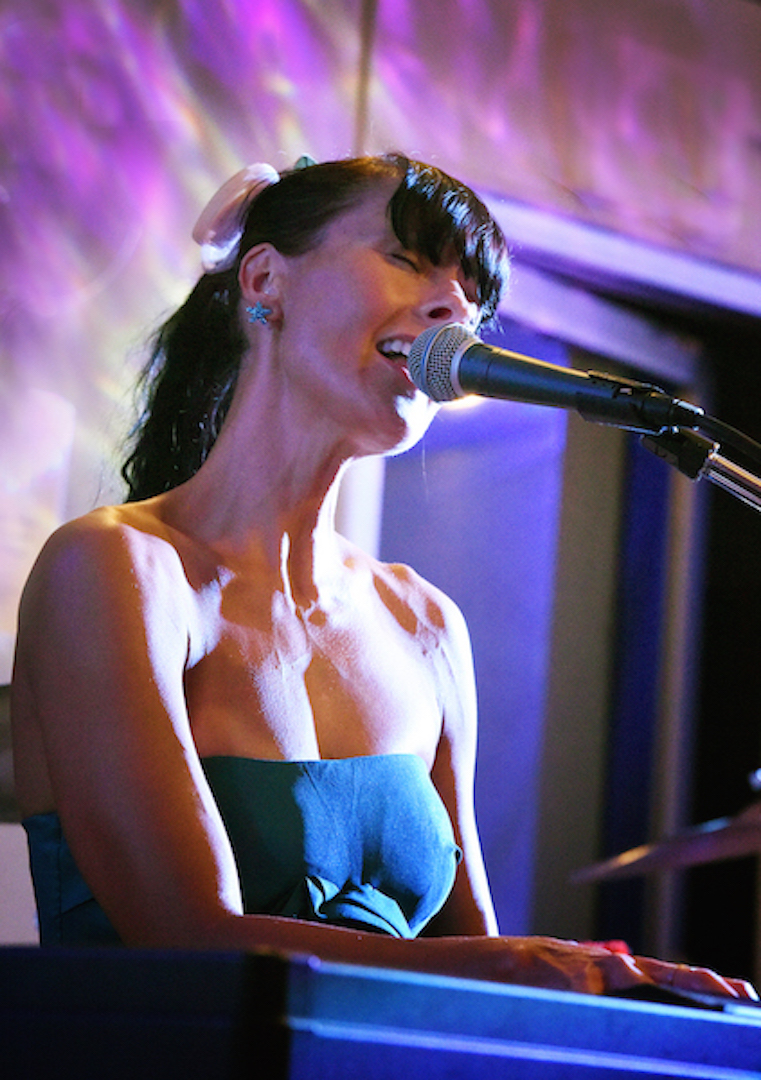 Multi-talented Pilates Director Therese Brewitz
6:30-9pm
$30 members; $35 non-members
Includes delicious hors d'oeuvres
For drinks, you are welcome to BYOB
Childcare Schedule:
Mondays 9am-2pm/4-6pm
Tuesdays 9am-2pm/4-6pm
Wednesdays 9am-2pm/4-8pm
Thursdays 9am-1pm/4-8pm
Fridays 9am-2pm/4-6pm
Saturdays 9am-1pm
Sundays 9am-1pm

We value your feedback and are doing our best to accommodate childcare requests. Feel free to contact our Operations Manager, Rosalinda [email protected] with questions/concerns.



Aquatics
Pre-Competitive Swim Team Manta Rays and Tidal Waves - Winter 2018
Register here!

Classes meet on Wednesdays and Fridays

Session 1 Jan 9 - Feb 1 (Wed/Fri)
Session 2 Feb 6 - Mar 1 (Wed/Fri)
Session 3 Mar 6 - 29 (Wed/Fri)

Manta Rays (Pre-Swim Team) AGES 4-8, 4-4:30pm
Pre Requisite: Swimmers must be able to tread in deep water for 30 seconds. Swimmers must be able to swim unassisted. Swimmers will learn basic swimming skills of all four strokes. Team activity skills and group swim safety is introduced. Instruction will be conducted in and out of the water.

Tidal Waves (Novice Swim Team) AGES 6-10 4:30-5pm
Swimmers must pass the prerequisite for swim team: *50 yards of freestyle with side breathing *25 yards of back swimming *Treading water for 30 seconds *Streamline off wall for 5 yards. This group will prepare swimmers for the swim team. This class will incorporate on-deck coaching with minimal in water instruction.

Competitive Swim Team
Full information about how to try out and join the year round competitive team is here!

Private Lessons
Remember that we have an 86-degree warm recreation pool and we offer year-round swim lessons. We have numerous instructors open to take private lessons. Bookings are done directly with an instructor. Much more information and info about instructors is here!



Pilates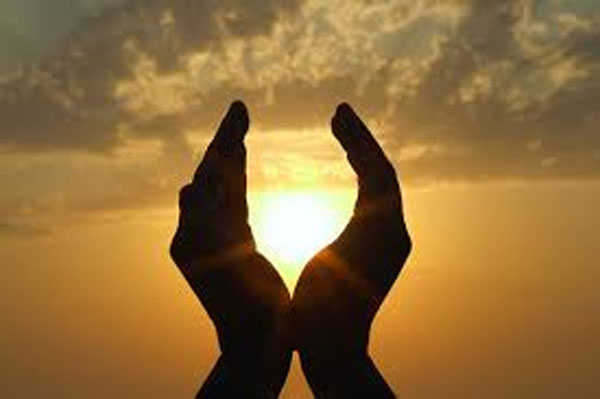 A note from the Pilates Director: New Year – a healthy year!

Happy 2019! Hope your year is off to a great start. To be honest, New Year's can be rough. We stumble out of the holidays, often with a cold virus hanging around, schedules are filling back up, we have bills to pay and places to be, and we are somehow supposed to start a new exercise and diet program during the darkest and coldest time of year. No wonder people turn their backs on New Year's resolutions.

Can we take a different approach? I came up with some ideas while training my clients and reflecting on the year ahead:
Instead of making drastic changes to your food intake, just make one. Like adding something healthy that tastes good. Stock up on really good teas in your desk drawer, put healthy snacks in your purse, or in your gym bag. Try the vegan menu at the restaurant, just for fun. You will be amazed!
Make an appointment for a massage. It is not a luxury to get bodywork, it is wellness. A full body massage can boost your immune system and prevent injuries.
Hit the reset button at the gym. Pick great music to work out to, always warm up and try a new group class that appeals to you.
Fight stress with humor. Listen to funny podcasts and books on your commute. When someone cuts you off in traffic, laugh out loud in the car. I know, it sounds silly, but you are replacing harmful stress hormones in your system with endorphins while also boosting your immunity.
Be kind - and most importantly, be kind to yourself, first!
From the Pilates studio I would like to recommend our new Zenga class (see article below), or a private Pilates session with one of our talented instructors, or try the fun Barre class. For relaxation, we welcome you in for an hour of Reiki.

Happy and healthy 2019!

-Therese Brewitz, Pilates Director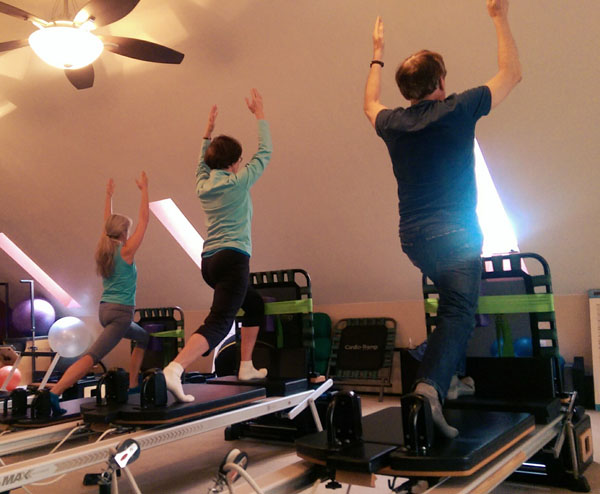 Are you all tied up in a knot? Come try ZEN•GA™!
Back in 2019 by popular demand: ZEN•GA™, Fridays 4 -5 pm
ZEN•GA™ is an energizing blend of yoga, Pilates and breath work, done on the mat and on Pilates equipment where you move and stretch muscles and fascia (the connective tissue in and between muscles). Even though it is gentle and focused, ZEN•GA™ is the kind of stretching that makes you sweat and you will develop great muscle tone and improved posture from the training.


Releasing fascia has an incredible and often surprising effect on body and mind: Injuries, imbalances, tight muscles, tension and weakness can stem from tight or dehydrated fascia and it is said that we literally store our stress in our fascia. Holding tension in our fascia (think shoulders by your ears) zaps a lot of energy and can make us cranky. After doing Zenga or other fascia-releasing therapy we often feel lighter, at ease, and more energetic. Animals know and do this instinctively, cats and dogs stretch and release their fascia every day.

Come try for yourself, first class is free! No previous yoga or Pilates experience required.
ZEN•GA™, Fridays 4pm, registration required.
Cost: $140 for 4 classes, $325 for 10 sessions
For more info and to register, please contact [email protected]

Reformer Schedule changes:
Our Sunday Mixed level Reformer with Mae has a new time: 12:15-1:15pm

Hope to see you in class!



Group X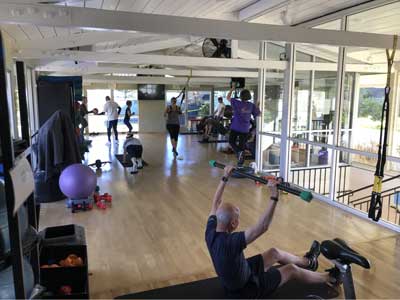 What's new with Group Fitness for January?

It's a new year and time for a new routine! Our complimentary group exercise
schedule features 55 classes, so there is something for everyone. This month we have added an 8am Core Conditioning to our Friday morning schedule. This is a low impact class incorporating core fundamentals with strength and flexibility for a complete workout. I look forward to seeing you there. Unfortunately, Helen has left the Hills team; we are sad to see her go, but wish her the best in her new endeavors. Stay tuned for more changes in February.

Hope to see you in class!

-Angelique Pine, Group X Director



Peak Fit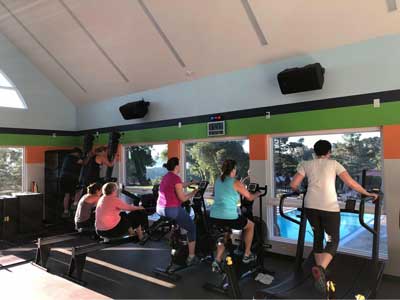 I am excited to get the New Year Started in the Peak Fit Studio! I love the beginning of a New Year, as it always feels like there is plenty of time to create and achieve new goals, whether they are fitness related or not. It's also a great time to just keep on keepin' on. Maybe you are satisfied and thrilled with your routine, and if so, that is amazing; keep up the great work. There shouldn't be pressure to change your life just because it's the beginning of the year. You have to make changes when YOU feel ready. So here's to 2019, whether you have a long list of goals or whether you are just going to keep on doing what you love and what makes you feel GREAT!

Our schedule will remain the same to kick off January, but we are hoping to add an evening class on Tuesdays mid-month. We are also hoping to add a 6am class on Fridays. Please send me your feedback on these time slots.

PLEASE NOTE: as of January 1, classes will be canceled if no one has signed up 12 hours in advance of the class time. The class will be canceled online so that you are able to see if we are holding class. So if you plan to attend, please be sure to register in advance!

Looking forward to sweating with you in 2019!

- Jennie Votel, Peak Fit Director

Please feel free to email me with questions or concerns [email protected] or text me at 510-316-3529




Celebrate January Employee Birthdays
Please join us in wishing each of them a happy birthday and thanking them for all of their hard work!

Lynn Owens, 01/02
Bobbe Skiles, 01/03
Mark Duval, 01/07
Lucy McNulty, 01/12
Jana Ramirez, 01/20
Juan Carlos Munoz, 01/26
Bing Yu Lu, 01/30
Therese Brewitz, 01/31



Registration is Open for Summer Camp 2019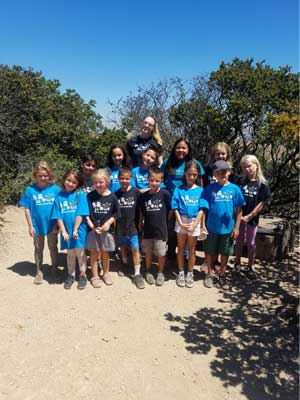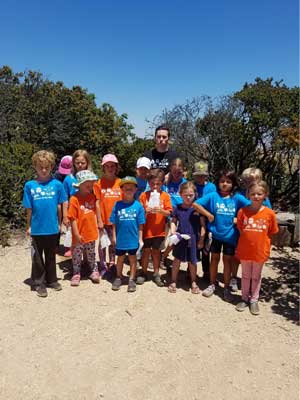 With our new software system, registration for Summer Camp 2019 is a bit different from last year. There is no longer a link on the website; instead you will need to log into Club Automation and register your child(ren) through your member profile.The directions are fairly simple, but I will guide you through this step by step.
Log onto your Club Automation account (cachstc.clubautomation.com)
Click on "Register for Programs" from list on left and it will bring you to "Programs" page
In "Programs" use the "All Events" drop-down menu and choose "Summer Activities"
Click on any of the camps/activities listed under "Program Name" for more details
Scroll through list and choose desired camp week(s)
Click "Sign Up" and you will be prompted to "add family member"
Click "Add to Cart"
If for some reason you are having difficulty trying to register, I will be available at the club on Tuesdays and Wednesdays from 5-7pm. We have a laptop available to guide you through the registration process. You can always reach me via email at [email protected] for any questions you may have regarding Summer Camp 2019. Look forward to seeing your children this coming summer.
-Anthony Lum, Summer Camp Director