UPDATE FROM OUR GENERAL MANAGER
Dear Hills Members,

Happy 2022 everyone! For those who did not have a chance to read the "State of The Hills" letter that I sent via email blast last month, here is a link to view it.

Sorry for getting this newsletter out at the midway point of the month. We've been extremely busy managing the challenges of the recent Covid-19 Omicron spike. Thankfully, I have an incredible staff of supportive, team players that have been working tirelessly day in and day out. I have to give Anthony Lum a special shout out as he has really gone above and beyond the past month. I realize this is nothing new, as Anthony is very passionate about this club and ensuring that everyone enjoys their time spent here. With that said, I want to remind all members that whenever you see any staff member doing something extraordinary, please do not hesitate to let me know.

The spike in the pandemic has affected so many people so quickly, yet the good news is that it appears to not be as lethal as earlier variants of this virus. Still, if you do feel any symptoms of sickness or have been exposed to a known positive person, no matter what your vaccination status may be, please avoid the club until you have a chance to get tested and are sure you are Covid free.

The County re-issued the mask mandate for indoor settings, so please plan to always wear a mask when visiting the club. If you frequent indoor areas while at the club, plan to wear your mask at all times. The more masks are worn indoors, the faster the spike in Covid will decline.

We continue to provide a good number of group exercise classes, both indoor and outdoor as well as via Zoom. A big thanks for that goes to Group Fitness Director Angelique Pine and Fitness Coordinator Jenn Nasab. Please note that if a class is scheduled to be indoors, all participants must wear a mask. And a special reminder to register for any and all classes before attending.

Hoping to see some of you throughout the remainder of January. Happy Martin Luther King Jr. Day this Monday, and wishing everyone good health and happiness through these challenging days.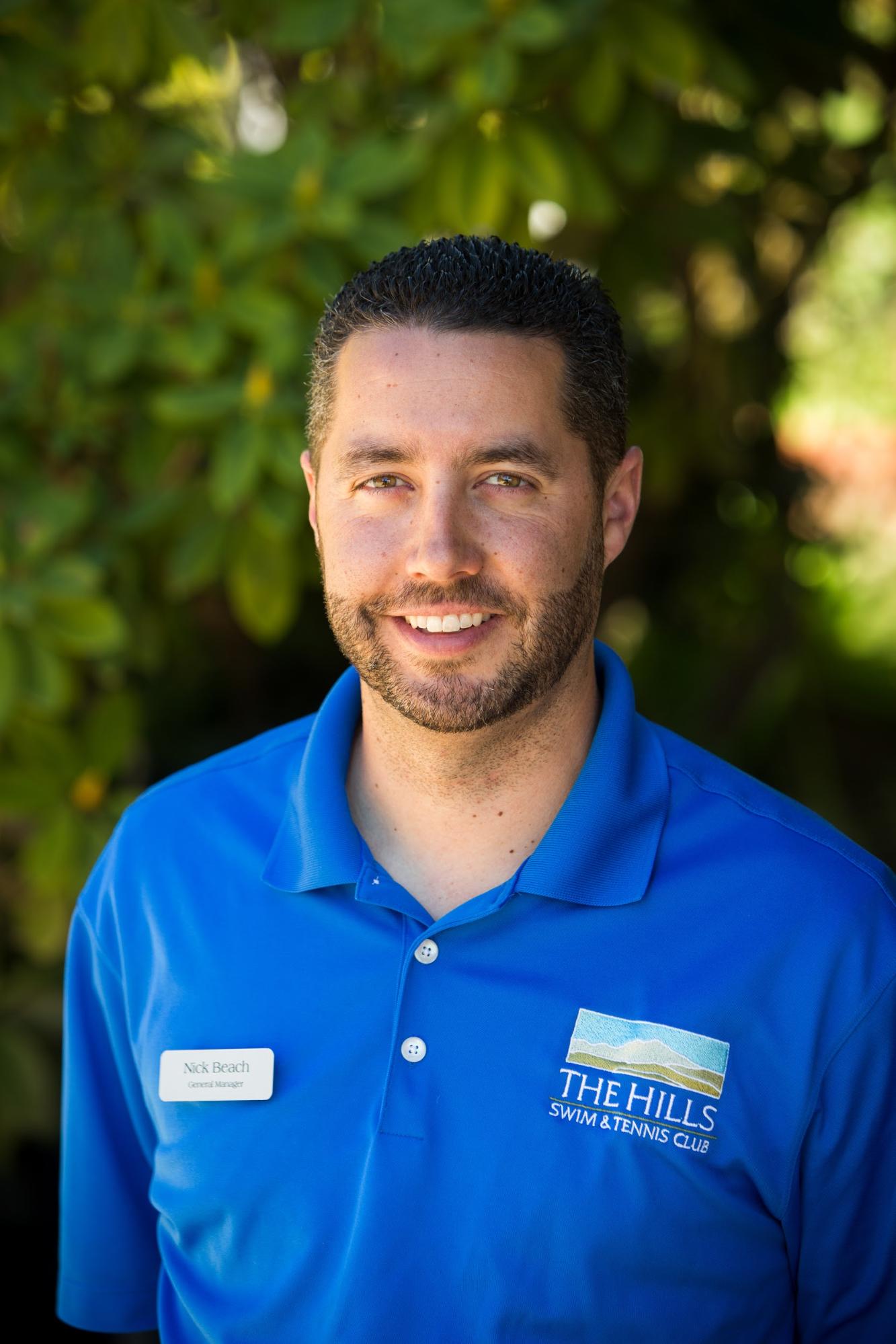 -Nick
Resolve to Get Moving With Group Exercise Classes

Most years our January classes are packed as members resolve to get in shape after the holidays. This year is a little different. Masks are back, temperatures are low and we have seen some much needed rain. So while we still have more than 40 weekly group fitness classes, prepare for some changes. Our teachers are instructed to stay away if they have any signs of illness or have an exposure to the Covid virus. That means last-minute cancellations will happen.

In addition, some of our yoga instructors have chosen to return to Zoom during the month of January to wait out the cold. For updates, please keep checking the weekly Zoom schedule. We also ask that you continue registering for classes. This allows us to update you of last-minute changes. Also, classes with no registered members may be canceled. There are no fees involved with registering, and most registrations open 30 days in advance.

Thank you for your help, and see you in class!
- Angelique Pine, Group Exercise Director
TRX Small Group Classes Happening in Peak Fit Studio

It's a new year and I am excited to be here and grateful for our Peak Fit Studio. A new year is a new beginning even if this year feels like a continuation. I am convinced that 2022 will be a better year. Now is a great time to set new goals and change things up, like trying a Peak Fit class. You might be doing great with your current exercise regimen, and if that's the case, keep doing your thing! Either way, I look forward to seeing you all enjoy the club!

Our schedule has changed for the month of January, as we have added 2 classes. I would love to add some later afternoon classes but we will see how this pandemic treats us, so please stay tuned!
We also have a $120 unlimited promotion that can be used for all Peak Fit classes, including TRX. We will continue this promotion through February, as many of you weren't able to take advantage of it. Remember that your first class is free, so if you've been thinking about it, join us for a fun and effective workout!

Looking forward to making you all sweat!
- Jenn Nasab, Fitness Coordinator
Peak Fit Studio January Schedule:
Mondays: 6:30am (Mixed Format)
Tuesdays: 7:30am (TRX)
Wednesdays: 6:30am (Mixed Format)
Thursdays: 7:30am & 8:30am (Back-to-Back TRX classes)
Saturdays: 9:15am (TRX)

A note about registration for our small group training classes. Please use the app or website to register for class. Classes are cancelled if no one has registered 12 hours prior to the start of class. Class sizes are limited*, so please sign up if you plan to come. The drop-in rate per class is $18; 10-pack is $150.

*Maximum capacity is 8 per mixed format class/6 per TRX class

Questions? Email Jenn, [email protected].
Start the New Year Off with Pilates!

When the going gets tough - draw inspiration from the greatest - and engage your core!
After 941 days of being out with an injury, Clay Thompson returned in triumph to the basketball
court on Sunday, January 9. It was truly inspiring to witness! Think of the many hours he spent preparing for his return, physically and mentally and how he was able to prevail.

Athletes are legends and Clay is now a true legend, but they are also people, like you and I.
They suffer setbacks, injuries, illness and bad days, sometimes many bad days. And when an athlete gets injured, his or her whole career and livelihood may be on the line. Clay is an exceptional athlete and few can pull off what he did. Still, I think we all can learn a bit from his strength and tenacity and apply it to our own lives.
Pilates is an empowering sport!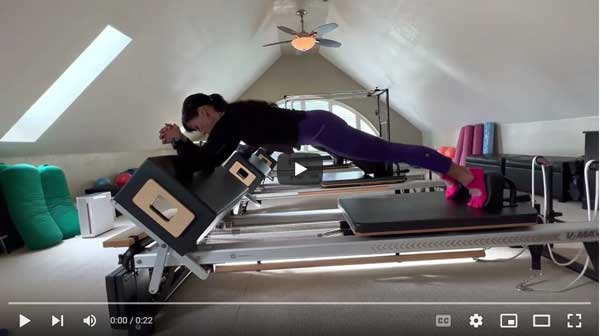 When you learn the skill of connecting to your core using Pilates things start to change: we stand taller and become more confident. We learn how to reach for things. We become more flexible and more resilient. We breathe better and feel energized. We develop balance and learn how to trust our bodies and ourselves. We develop new habits that become part of our lives. Try it for yourself!

Here are some tools we are offering in 2022 to help you become the athlete you want to be:
CALM YOUR NERVOUS SYSTEM WITH PILATES AND MOVEMENT.
Living and thriving in a pandemic is hard. Many of us are dealing directly or indirectly with the effects of Covid on the world and as a result we may suffer from chronic stress.
It is normal to experience stress in a stressful situation, but during times of prolonged stress our nervous system and adrenal gland can become exhausted and stuck in a flight or fight response. We may not be aware of this, but we can notice the effects of it through muscle tension, digestive problems, chronic pain, fatigue, sadness, or irritability.
In this class we use meditation, Pilates, breath work, and other simple techniques that can help us get unstuck and make us feel relaxed - and empowered!
4 Wednesdays at 6:30-7:30pm starting January 26, 2022.
This class is offered in person and over Zoom. Contact our studio for more info: [email protected]
REFORMER CLASSES
Beginner to expert, there is a class for everyone. Reformer Pilates is a great way to build
core and full body strength and muscle tone. And it's fun!
New to Pilates and the reformer? Contact our studio for an introduction to this training: [email protected]
You find our updated class schedule here:
PILATES STUDIO SCHEDULE JANUARY 2022
STAY SAFE ON ZOOM!
Keep it Moving on Zoom is a small group training class with big ambitions! Connect on Zoom and improve your fitness with music, dance, strength training, and lots of Pilates!
Wednesdays at 5:15pm. Sign up online at:
https://cachstc.clubautomation.com/

PARTNER UP WITH YOUR OWN PILATES COACH!
Our Pilates Instructors have decades of experience in Pilates, wellness, fitness, and exercise science. We offer Pilates training for injury rehab and "prehab", athletic conditioning, cancer treatment recovery, and more. You can train with us over Zoom too. Contact our studio to learn more and to sign up: [email protected]

Be well and take care,
-Therese, Anne, Barbara,Yulia and Colleen

Follow us on Instagram and get inspired to do Pilates:
https://www.instagram.com/hillspilatesandwellness/
Aqua Fitness Classes Make a Splash

Aqua fitness classes are a great low-impact group exercise class included with your membership! Join the class for a fun workout that will help you get stronger. It is especially wonderful as a cross training exercise. Using the natural resistance of water, our aqua fitness classes allow you to build muscle and increase cardiovascular fitness without putting extra stress on your joints.
Our aqua fitness classes are typically a fun and social atmosphere, so if you haven't yet given it a try, grab a friend and come up to the club for a morning aqua fitness class! Our aqua fitness classes are offered 3 days a week from 9-10am: Tuesdays with Bz; Thursdays with Sandra; Sundays with various instructors (please refer to the online schedule for the specific instructor for each Sun class). Our aqua fitness classes are popular, so please register in advance if you plan on participating.
Tennis Anyone?

For those adults new to tennis or looking to improve your backhand, join us on the second Monday of each month for our complimentary Adult Tennis Clinics! No sign-up necessary. This monthly event is free, and open to members only. From 6-7pm, beginners get an hour of instruction; 7-8pm is for intermediate/advanced players.

And for those members wanting to meet up for a friendly match or even a competitive doubles, you can book a 1-hour court reservation per day either on our Manzanita Court or Diablo Court. If you are interested in nighttime tennis, you can reserve Diablo Court after dark as this court has lights.
Kids "Kick" Off the New Year with Tae Kwon Do

Looking for a new activity for your child that will focus on both body and mind? Sign him/her up for our popular Tae Kwon Do classes! This is a year-round program for kids ages 5-17. Each session involves kicking, punching and self defense, but most of all, we encourage the kids to have fun. Students will learn the five tenets which include Courtesy, Integrity, Perseverance, Self-Control and Indomitable Spirit. The goal of the program is to instill confidence, teach respect, and focus on raising self esteem.

Days/Times: Tuesdays & Thursdays 3:30–4:45pm (Beginner)
Tuesdays & Thursdays 6–7:15pm (Advanced)
Member cost: $85 per month
Non-member: $100 per month

For more information contact:
Jeff Allen - [email protected]
510-339-0234 x18
Aquatics News: Water Does a Body Good In More Ways Than One

Lap Lane Swimming Rules:
Lap Lane reservations remain weekdays from 9am-2pm in lanes 4, 5, & 6. All other lanes and times are available for shared member swimming.
Please Note: Hills Hurricane Swim Team will be using no more than 4 lanes from 4-8pm, Monday-Friday.
Hot Tub Rules:
Adult hot tub is for ages 18 years and up
Only 9 people allowed in adult hot tub as well as family hot tub at any time
Children younger than 14 years old must have an adult guardian within arm's reach
Flotation devices, toys, kickboards and horseplay are not allowed
No food or drinks in or near the hot tubs
Year Round Swim Lessons

Swim lessons continue year round. With less distractions on the pool deck and more space in the pool this is the best time of year to learn to swim better! We have instructors with ample availability.
There was a slight price increase for our swim lessons that went into effect January 1.

Instructors book their own lessons.
Learn more about our offerings here!
Hills Hurricane Swim Team

The competitive team is currently fully subscribed. Full information such as practice times, and season dates is located here on the team website. We are not holding tryouts at this time.
2022 Pre-Comp Program

WINTER SESSION DATES & TIMES
Session 1: WED/FRI Jan 5-28
Session 2: WED/FRI Feb 2-25
Session 3: WED/FRI Mar 2-25
SATURDAYS Mar 5-26

Register Here!
Non-Members must submit this form prior to registration and email or deliver it to the Aquatics office. An email notification will then be sent with directions how to register online.

Cost Member: W/F $115, SAT $90 Cost Non-Member: W/F $155, SAT $120

Due to high demand, there are NO REFUNDS or PRO-RATING for these classes for any reason. Swimmers are expected to meet the prerequisite on day one of the class. Classes meet near the diving well. Classes meet month to month. Sign ups for each session will open a few weeks prior to the beginning of each session. Instructions on how to register online or App here.

Manta Rays (Pre-Swim Team) AGE 4 - 8 W/F 4-4:30pm or Sat 9:30-10:15am
Prerequisite: Swimmers must be able to tread in deep water for 30 seconds. Swimmers must be able to swim unassisted for 10 yards. Swimmers will learn basic swimming skills for all four strokes. Team activity skills and group swim safety are introduced. Instruction will be conducted in and out of the water.

Tidal Waves (Novice Swim Team) AGE 6 - 10 W/F 4:30-5pm or Sat 10:15-11am
Swimmers must pass the prerequisite for swim team: *50 yards of freestyle with side breathing *25 yards of back swimming *Treading water for 30 seconds *Streamline off the wall for 5 yards. This group will prepare swimmers for the swim team. This class will incorporate on-deck coaching with minimal in water instruction.
Open Court, What's Your Sport?

Members are welcome to get a friendly pickleball or basketball game going on the weekday afternoons/evenings and weekend days. If you don't have your own equipment, you can ask the front desk staff for the pickleball bag (complete with paddles and balls) and/or basketballs. Please remember to return any borrowed equipment to the front desk when you are finished playing.

Our court is reserved exclusively for pickleball from 11am to 1pm on weekdays. Games during the "open" weekday hours are friendly, social games with some accommodations made for beginning players. You'll see people of all ages and athletic ability having fun on our court. If you are not familiar with pickleball, it's easiest to learn the rules of play and scoring and the order of serving if you play with someone who already knows them, so mark your calendar and head up to the club to join in on the fun!

We have 2 ping pong (or table tennis) tables just outside of our enclosed court. Both kids and adults can improve eye-hand coordination and fine motor skills by playing ping pong.The front desk also has paddles and balls for members to borrow. Either way, you're bound to have fun and maybe even start some friendly competition! Again, all we ask is that you return any borrowed equipment to the front desk when you are finished playing.
Celebrate January Employee Birthdays

Please join us in wishing each of them a happy birthday and thanking them for all of their hard work!

Bobbe Skiles, 01/03
Luci McNulty, 01/12
Jana Ramirez, 01/20
Nathan Rogers, 01/24
Juan Carlos Munoz, 01/26
Lindsay Dombrowski, 01/29
Bing Yu Lu, 01/30
Therese Brewitz, 01/31