Dear Members:
During this incredibly warm stretch of weather, we've seen some "record crowds" at The Hills. As I've noted before, when the facility is this busy we need everyone's help to ensure the club is always a safe and enjoyable experience.
Unfortunately, we had a regrettable incident last Friday evening which caused me to authorize that the pools be closed. Staff on duty reported that they were overrun by rowdy behavior on the part of several groups of kids. At one point, one of the lifeguard stands was knocked into the diving well. This was obviously a dangerous situation and not acceptable from a risk or safety standpoint.
Looking at club attendance that evening, we had a very high number of guests including some large, multi-family groups plus a high percentage of our regular members. In these situations, I urge you to orient your guests to the club's safety policies. Around the pools, even with lifeguards on duty, it is always your responsibility to supervise your kids and guests. Running on the deck, horseplay on the diving board, throwing objects, screaming out loud – none of these behaviors will be tolerated.
Another recurring safety concern is parking in front of the club. This is never permitted. We have laid out orange cones before and after summer camp to discourage double-parking in the street. For safety's sake and in consideration of our neighbors, please use the parking lots and walk your children into the club on the sidewalk.
Finally, please join us for our annual Fourth of July celebration on Thursday. To observe the holiday, we have some exciting events and entertainment lined up for you. Please find some details below and be sure to join us at the club for the holiday fun! (Note: the club will close at 6pm.)
To your health,
Ernesto Chamorro
General Manager
Calendar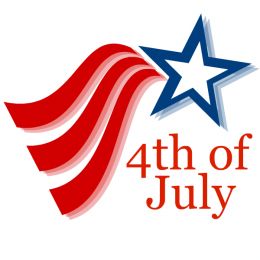 Thursday, July 4
Join Us for The Hills' Fourth of July Celebration
Demonstrations, swim races, music and more!
Special Summer Menu in the Café from 11am to 3pm
Live Music by the Pool from 12 to 4pm
Pilates Demos in the Studio 12 to 3:30pm
(Note: Club Closes Early at 6pm. No group classes.)
Saturday, July 6
Triathlon Workout on the Pool Deck
Begins at 8am (Details below)
Tuesday, July 16
Cancer-Fighting Seminar with Bronwyn
7:15pm in the Pilates Studio (Details below)
Programs & Announcements

Triathlon Workout
Bike/run "brick workout" with a Pilates stretch clinic. Beginners and experienced triathletes are welcome. For more info and to sign up, please email
[email protected]
or
sign up online
.
Saturday, July 6, 8--11am
Early childcare available!
New! Triathlon Training on Tuesday Nights
Practice your transitions and get race ready. Bring your gear to swim/bike or bike/run.
Sign up online
or at the front desk.
Tuesdays 7--9pm: July 9, July 23, August 6, August 20
Try Cardio-Pilates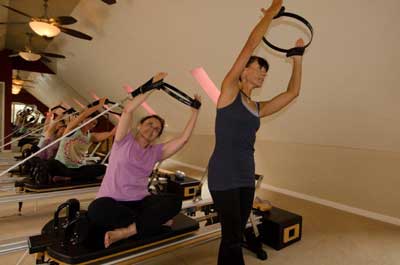 A great workout for core conditioning and/or weight management -- and it's fun! Join STOTT Pilates instructor Cynthia Handel.
Sign up online
.
Wednesdays, 8-9am
$32.50 per class
Combat Back Pain
A strong core is the solution to your chronic back pain. We have openings in our Monday "Better Back" Reformer class. Contact
[email protected]
for more info or
sign up online
.
Mondays, 6–7pm

Senior Mobility Class
A weekly class utilizing Yoga, Pilates, Tai Chi and Functional Fitness tailored for senior members, but open to all. With Coach Vic. Questions and sign-ups to
[email protected]
or 415/316-9658. Or contact Fitness Director Jeff Allen at
[email protected]
.
Mondays and Wednesdays, 10am
July 29 -- August 28
$20 per class or $200 for all six weeks
Basketball Clinics with Robin Hood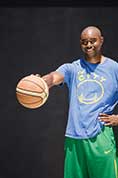 The Hills has brought former pro player Robin Hood Jr. here to teach kids basketball fundamentals and special skills in a series of focused clinics. For more information about basketball training, contact Fitness Director Jeff Allen at 510/339-0234, x18 or Robin Hood Jr. at 925/464-3546.
Mondays & Wednesdays, 4 to 5:30pm
June 24 – July 31
$30/session or $300 for the series
(Nonmembers add $10/session)
Sign up at the Front Desk
Cancer-Fighting Seminar
Staff Nutritionist Bronwyn Schweigerdt explains how to modify your diet to activate your body's natural defenses against disease. Reserve your space before July 15 by emailing Bronwyn at
[email protected]
yahoo.com.
Tuesday, July 16 @ 7:15pm
In the Pilates Studio (Upstairs from the Gym)
$60 fee includes Bronwyn's weight loss & recipe book, Free to Eat.
Clients who have attended Bronwyn's past seminars and those currently working
with personal trainers or Pilates instructors receive a $10 discount.
Schedule Change for Friday Spin/Sculpt
With the arrival of new spin bikes, we can consolidate our Friday morning schedule to a single hour. Join us beginning at 9am.
Attention Early-Bird Spinners!
Don't forget that we offer three other early-morning Spin classes every week. Join us any of these days at 6am sharp!
Mondays with Luci
Wednesdays with Martin
Fridays with Ryan

Vacation Subs
Over the summer, please expect alternate instructors for some classes due to our regular instructors taking vacation. It's a slight change of pace, so please discover what these training experts have to offer.
New Aquatics Classes Forming
Low-Impact Training with High-Impact Results! Aquatic exercise is ideal to gently rehabilitate injuries, ease chronic pain, and for athletic cross training. One-on-one or small group classes with Elaine Hoffman, a certified Aquatic Therapy and Rehab Personal Trainer. Contact
[email protected]
or call 510/531-9425.
Sign up for Summer Kids Programs

We still have some openings in our popular summer camp, plus swim and tennis lessons. Details and registration on the
Kids Page of our website
.