UPDATE FROM OUR GENERAL MANAGER

Dear Members,

Hard to believe we are into July already. It has been great to see all the life that the camp kids have brought to the club. Make sure to read below about our rockstar summer camp staff.
Speaking of staffing, we received some bad news for us but good news for the Oakland YMCA. Coach Erin is their new Aquatics Director. She has been such a joy to have on the team here and I know she will do amazing things in her new role. Read below for some comments from her and Coach Shad.
Thank you to all the members that have been reading the newsletter and posted signs, making the traffic situation more safe on Manzanita Drive. We have less cars parking directly across the street from the club as well as fewer cars stopping and unloading kids and coolers by the front door. All loading and unloading is encouraged in the lower parking lot. This is also the area we ask all our delivery trucks to park, so it may block in cars for 10-15 minutes while they unload.
Thanks to all the staff and members that participated in the recent Fitness fair. It was great to see all the fitness offerings that we have around the club. Stay tuned for another fair taking place in September.

Until next time, to your health and happiness,

Derek


PROGRAMS & ANNOUNCEMENTS

By Amelia Broadhurst

Goodbye, Erin!
Dear Members,

We are sad to say that Coach Erin will be moving on to new ventures. She has been a great asset to the swim team and The Hills community. She was able to bring the club, the team, the staff, and members to a greater understanding about swimming and safety. We will miss her charismatic charm and positive cheer. Good luck Erin. Below is a message from her. Coach Evan will be taking over her swim team groups starting July 3rd. We also have a list of alternative swim instructors to contact on our website.

Coach Shad
~~~~~~~~~~~~~~~~~~~~~~~~~~~~~~~~~~~~~~~~~~~~

To The Hills Family,
I would like to inform you all that I will be making a career move, and will no longer be coaching for The Hills Swim Hurricane Swim Team after June 30th. Last Friday I was offered the position of Director of Aquatics at the Downtown Oakland YMCA. I am excited and anxious for this new adventure. I have been a member of The Hills staff for over four years now, and this is not an easy move for me. I will sincerely miss the kids, our team, our pool, and especially this community. I will never love a team the way that I love The Hills, and I thank you all for the opportunity to work with you and your children and for all of the support along the way.
My sincerest wishes for a successful future for the kids and the team,

Important Announcement
Coach Erin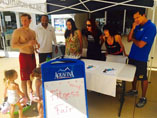 In case you missed it…
Last week the Hills enjoyed a fitness fair! It was such a success that we'll be holding another one around September. Vacation Fit Pilates started last week but there's still another session! Read the Pilates section below for more details and to enroll. It's also not too late to enroll in swim lessons, swim team, or summer camp. See the Aquatics and Summer Camp sections below for more info.








AQUATICS
By Shad Wojtala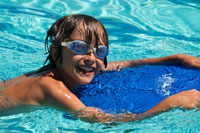 Pre-Competitive Swim Team
The Scoop:
Tuesdays & Thursdays through August 25th.
Our popular Manta Rays and Tidal Waves continue through summer. This introduction to swim team is the best option for kids age 4-10 new to swimming. The coaches work in and out of the water teaching everything from basic swimming skills to full stroke technique, all while introducing the kids to swimming terminology. The two levels are thirty minutes in length and use the recreation pool and diving well. Classes fill up fast.
Manta Rays
(Pre-Swim Team) AGE 4-8, 4 - 4:30pm
Swimmers will learn the basics of all four swimming strokes. Team activity skills and group swim safety is introduced. Swimmers will learn to swim in, and jump or dive into, deep water. Instruction will be conducted in and out of the water.
Tidal Waves
(Novice Swim Team) AGE 5-10, 4:30 - 5pm
Swimmers must pass the following prerequisites for swim team: *50 yards of freestyle with side breathing, *25 yards of back swimming, *treading water for 30 seconds, and *streamlining off the wall for 5 yards. This group will prepare swimmers for competitive swim team and will incorporate on-deck coaching with minimal in water instruction.
Session 7: July 5th - 28th
Session 8: August 2nd - 25th

Register Here!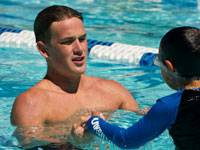 Group Swim/Semi-Private Swim Lessons
The Story
: Evan Woods will be teaching group swim lessons for our Summer Camp program this season from June 13th through August 19th.
We also have Semi-Private Lessons this summer, June 13th - July 29th that meet three days a week! Swim instructor
Evan Woods
has returned this summer and will be teaching the camp swim group lessons as well as the afternoon semi-private lessons. Evan brings his enthusiasm and swim experience into his lessons. He also enjoys watching the kid's progress over the weeks. Evan is actively looking to fill his classes up so that they are not only productive but very fun as well. He is also teaching private swim lessons and coaching the swim team.
Click here to read more about semi-private swim lessons and to sign up!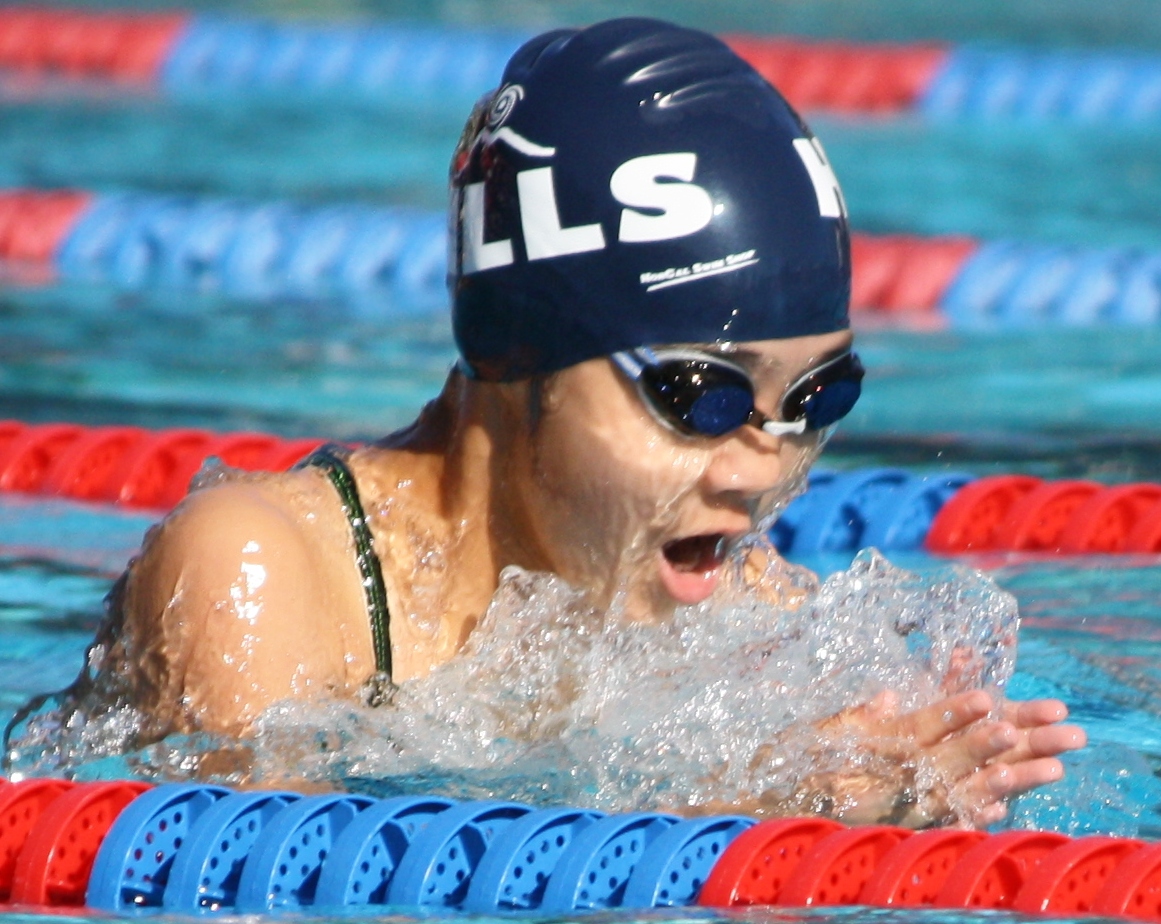 Private Swim Lessons
We have the instructors so take advantage of their availability this season. We have instructors available every single day of the week. For more information about private and semi-private lessons
click here
.
Here are our instructors:
Evan Woods
»
Evan's Schedule
!
Shannon Coskran
»
Mat Lacounte
»
Mat's Schedule
!
Daniel Camozzo
»
Samantha Hull
»
Torrey Hart
»
Jr. Lifeguard Camp
The Lowdown: Dates: Aug. 1– 8 Time: 9am – 3pm
Register here! Cost: Members = $235 Non-Members = $295
This program is designed as a community-based water safety program for youths 10–15 years old. The Junior Lifeguard Training Program has been developed to serve many purposes with water safety being our primary goal. Along with water safety activities we engage in CPR Certification and First Aid training. A secondary benefit is the establishment of a foundation for good work skills, responsibility, certification, skill development, competition, and leadership skills. In providing a well-rounded training experience, we include 30-minute daily fitness, lectures, demonstrations, and team building activities. Participants who successfully complete the program may apply for lifeguard positions at The Hills. However, successful completion is not a guaranty of employment. An additional two hours per week of volunteering may be required by each JR guard. Course Pre-Requisite: 50 yards of freestyle or breaststroke. Retrieve a 10 LB. brick from a depth of 12 feet. Swim underwater 15 feet. Contact Shad Wojtala at
[email protected]
for more info.
SUMMER CAMP

By Anthony Lum
Summer Camp 2016 has begun! Our online registration is up and running and we still have plenty of spots available to enroll your children. As a reminder, please fill out the summer camp waiver at enrollment. If you have any questions, please feel free to contact Anthony Lum at
[email protected]
.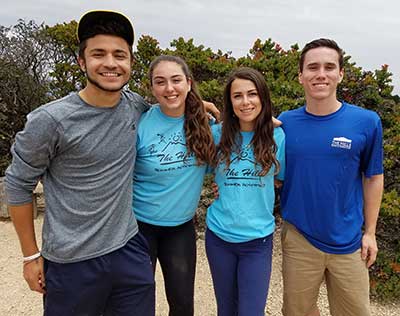 Under the guidance of these counselors: Travis Lynds, Gaia Bostick, Kyle Johnson, and Sophia Gougoumis, we have provided creative activities with weekly themes. They deserve a lot of credit for all the hard work they will be doing this summer running the weekly camps. Please take a moment to acknowledge all of these counselors when you see them around the club.
PERSONAL TRAINING
BY Jeff Allen
On Saturday, June 25th, the Fitness Department held a Fitness Fair which included our Nutritionist, personal and Small Group Training programs and a Tae Kwon Do demonstration. The fair was a huge success! Don't worry if you missed it though! We'll be having another Fitness Fair around September 2016.
PILATES
By Therese Brewitz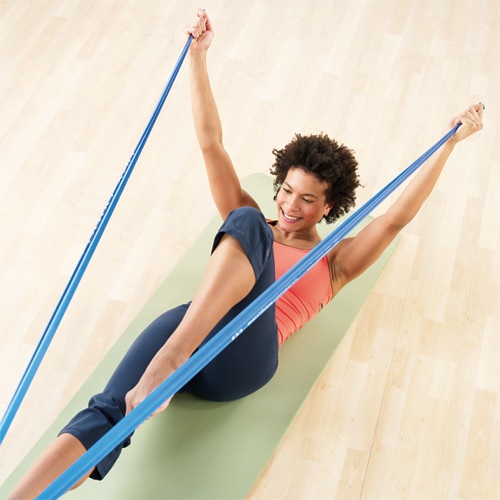 Be Vacation Fit: Try Pilates and Strength Training!
Going away on vacation? Concerned about long flights and car trips, or stiff muscles and falling out of shape? Come to the Pilates Studio and we'll teach you how to workout on the go!

We've put together a special full-body, Pilates-based strength and core routine with flex bands. Using a flex band, you can have a great workout anywhere! You'll work and stretch all major muscle groups and build a stronger core. Great for beginners as well as experienced Pilates students. Your own flex band is included in the class fee so you can take your workout with you this summer! Session dates:
Tuesday, July 12, 6-7:15pm
Cost: $45 (or both classes for $70)

Sign up on our website: Hills Pilates Studio scheduler, or contact the studio at [email protected] for more info.

Workshops held by Therese Brewitz, STOTT PILATES Instructor and Athletic Conditioning specialist.



GROUP FITNESS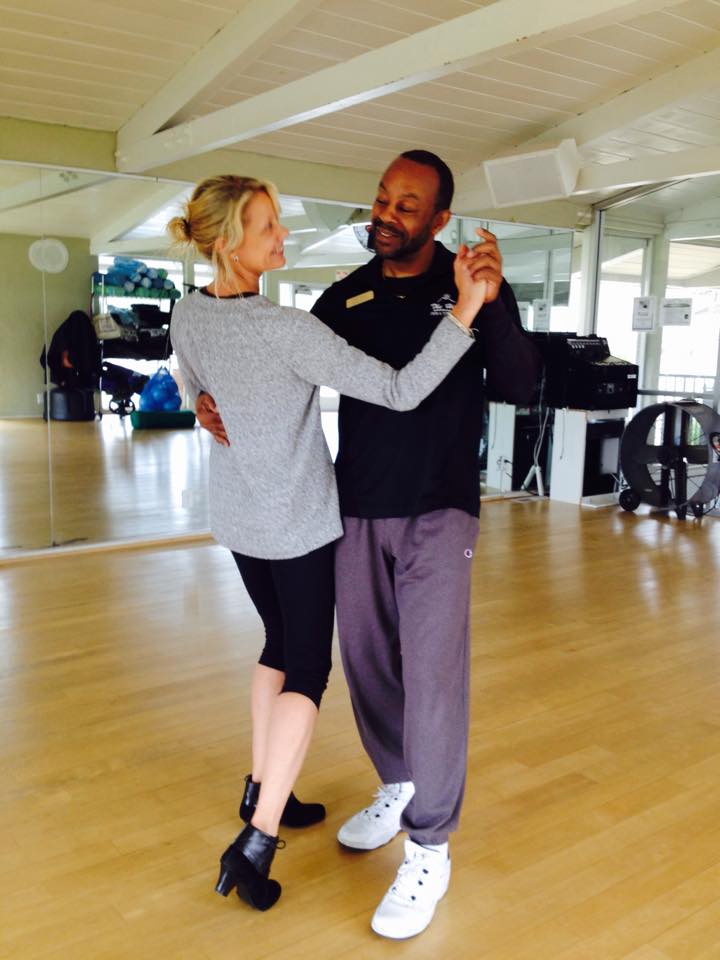 By Birgitte Rohrbach
Join the next Ballroom series!
Our next dance in the ballroom series at The Hills will be the Cha-Cha.
The Cha-Cha is a fun, up-beat latin dance that remains popular, in part, because it can be danced to a variety of music, including popular music on the radio. It makes a great alternative to the Swing for dancing at social events.
We will meet on Friday evenings from 6:30 - 7:30 at The Hills Swim & Tennis Club. The class is open to members and non-members.
Friday Evenings:
Sept. 9, 16,
Oct. 7, 14, 21, 28
Nov 4, 18
(note some weeks skipped due to scheduling conflicts at The Hills)
The cost of this 8-week series:
Members:
$128/pp
Non-Members:
$144/pp
Please email Domonick (
[email protected]
) to reserve your space in the class. Your account will not be charged until the class begins. Non-Members can pay by check at the first session.
TENNIS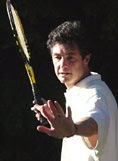 By Eddie Pasternak

Free Clinics with Eddie
Join USPTA Elite Professional Eddie Pasternak for free one-hour tennis clinics at The Hills! Eddie has taught tennis for over 25 years and has been sought after by clubs and resorts across the world, including France and Jamaica where he previously worked as a Tennis Instructor. Eddie has also worked with professional Tennis players, such as former pro Brad Gilbert. Eddie is most thrilled to be a part of a Tennis player's progression, and be able to see the change. Eddie leads clinics each month that address all ages and skill levels. If it's raining on one of the Clinic dates, the clinic will be held either the next day or the following weekend.
Saturday, July 9th, 12-1pm Intermediate/Advanced
Sunday, July 31st, 4-5pm Beginner's