UPDATE FROM OUR GENERAL MANAGER
Dear Members,

It has been an exciting time here at the club with the opening of the new fitness center and Peak Fit Studio on the second floor. The positive feedback has been overwhelming. We are excited that new classes will start July 9th in the Peak Fit Studio led by Jennie Votel and her team. Please take the time to read below about Jennie and the classes she will be offering.

On another note I want you all to know that I have officially resigned as General Manager at the Hills. It was an extremely difficult decision but one my family and I made to move closer to family. It has truly been a privilege to serve each of you and work alongside an extraordinary team. I have never had as much support from a team and a sense of community as I have at the Hills and the California Athletic Club management team. I can't express how much I have grown with you all as the facility has gone through program development as well as construction of the Fitness Center. Over the next couple of week our President Eric Schmitz will be searching for my replacement. My last day at the club will be July 18th.

To your health and wellness,

Derek
UPCOMING EVENTS
July 4th: Club closes at 8pm
July 9: Free Beginner/Novice Tennis Clinic 6-7pm
Intermediate/Advanced Tennis Clinic 7-8pm(Please call the front desk to sign up)
Every Monday 11am: Pickleball on the basketball court
Meet Jennie Votel: Small Group Training Coordinator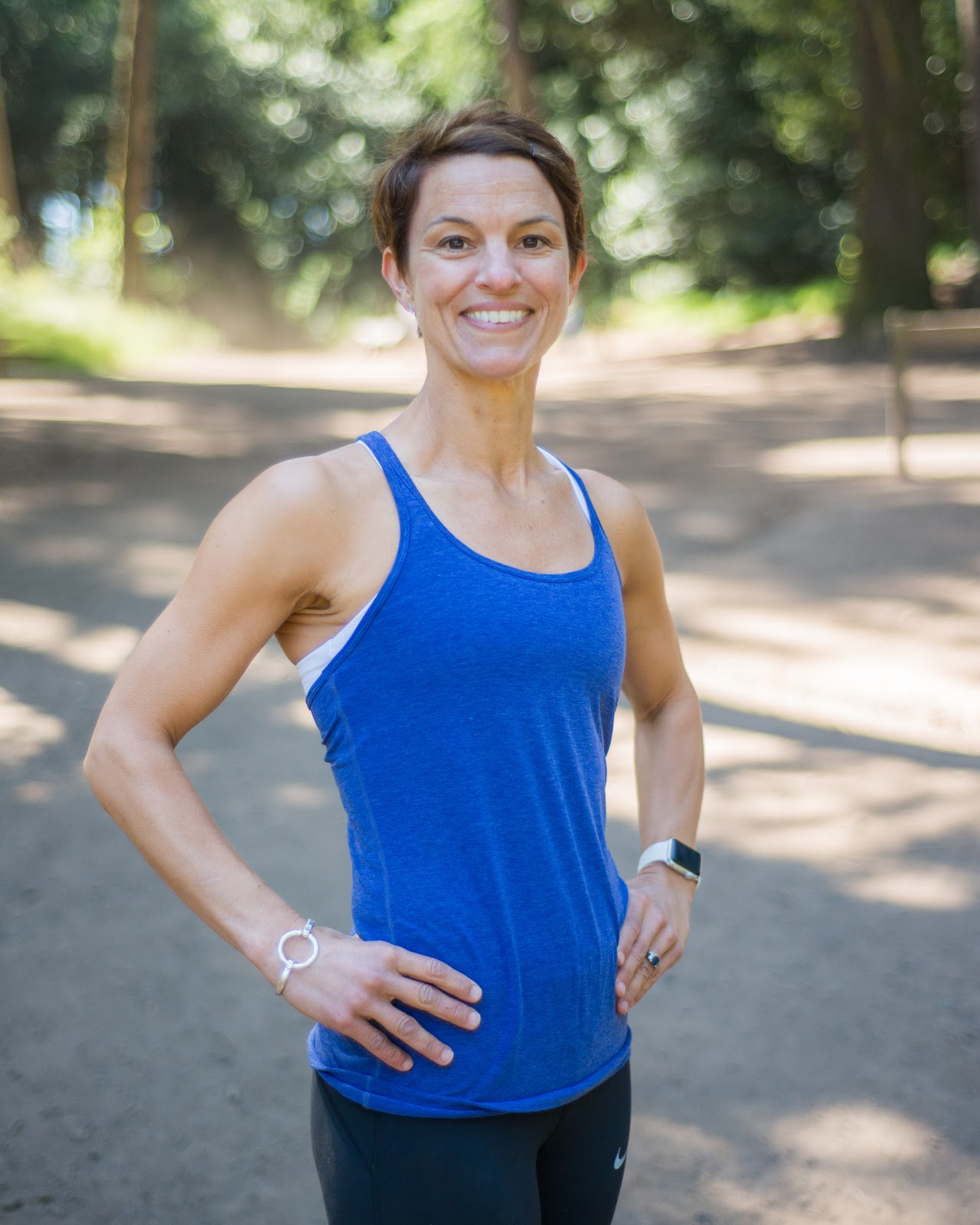 I am very excited to be introducing the Small Group Training Classes at the Peak Fit Studio this summer. Each class will be 12 or less participants and every day will be a different mix of cardio, strength and core exercises. These classes will utilize the TRX straps, high intensity cardio machines and other new equipment in the studio. With less than 12 participants, we will be focusing on executing the exercises correctly, working at your own pace and pushing yourself to reach YOUR Peak Fitness.

Classes will begin the week of July 9th and you must sign up at the front desk to register for each class The cost for each Peak Fit Small Group Class will be $18 per drop in class. You can purchase a 10 pack of classes for $150 and a unlimited monthly pass for $95.

Classes will be offered Monday/Wednesday and Friday at 9am and Tuesday/Thursday at 6am. We plan to add Saturday am classes and TRX classes in August.

I have been a personal trainer and have been teaching boot camp fitness classes for over 10 years. My goal with every class is to help clients learn the perfect form for each exercise to prevent injury and increase the effectiveness. I also believe working out should be FUN so I try to fill every class with great music, fun exercises and lots of fitness surprises! When I'm not teaching classes or working out myself, you can find me cheering on my boys on the soccer field or basketball court, hiking with my dog or enjoying the outdoors in some other way!

I look forward to seeing you in a small group training class soon!
MyZone Testimonial: Matthew Gabel
I bought a MyZone heart monitor a year ago and quickly recognized the benefits in tracking my workouts: Rather than relying on guesswork or perceived level of difficulty on a given day, I can adjust my cardio workouts (primarily treadmill and Skillmill manual treadmill), regardless of length, to maintain a consistent level of cardio exertion—say 80%-85% of maximum heart rate for a strenuous workout. On off-days or lighter days, I can maintain a steady, lower rate (70%-75% of MHR), depending on my energy level that day. As I've discovered, running at the same speed over time does not necessarily result in a constant cardio level.

Hence the benefit of a heart monitor such as MyZone, which provides key, individualized information in real time to help exercise smarter, more safely and more efficiently. It's also an excellent motivational tool. I find it interesting to track online results of fellow MyZone users at The Hills, particularly during periodic monthly challenges—which are both fun and motivating (not to mention the good-natured ribbing I get from Jeff and Hills members). I recommend MyZone monitors to exercisers of all ages.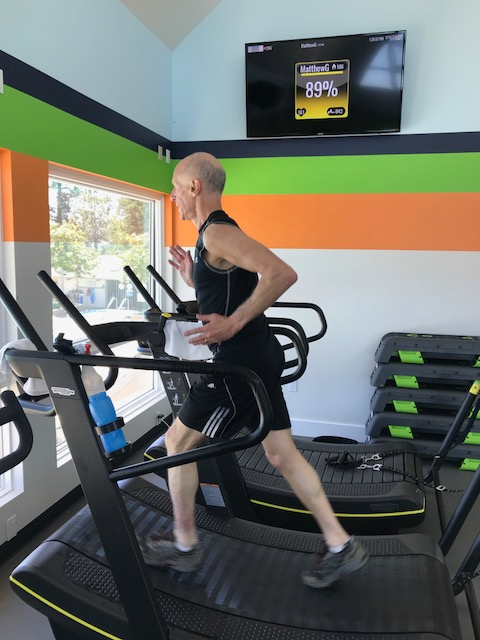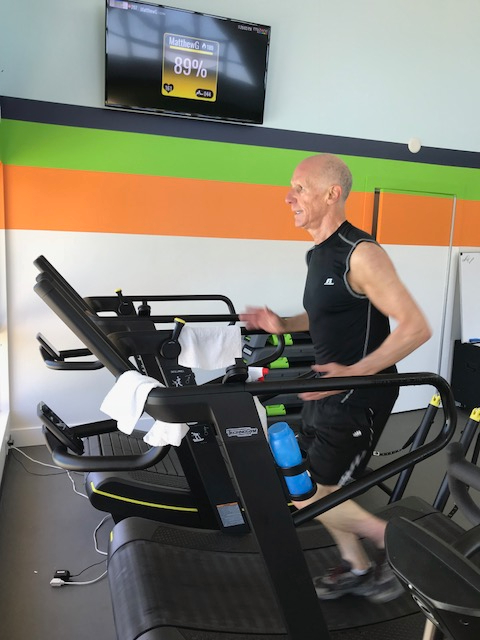 Aquatics
Prepare for Swim Team
Join our pre comp groups and prepare for swim team. We start kids on the competitive team at age 5, so make sure to get your kids ready. Swim team runs year round!
Pre-Competitive Swim Team
Manta Rays (Pre-Swim Team) AGE 4-8, 4:00pm - 4:30pm on Wednesdays & Fridays
Swimmers will learn the basics of all four swimming strokes as well as how to swim in, and jump or dive into deep water. Team activity skills and group swim safety is introduced. Instruction will be conducted in and out of the water.

Tidal Waves (Novice Swim Team) AGE 6-10, 4:30 - 5:00pm on Wednesdays & Fridays
Swimmers must pass the following prerequisites for swim team: *50 yards of freestyle with side breathing, *25 yards of back swimming, *treading water for 30 seconds, and *streamlining off the wall for 5 yards. This group will prepare swimmers for competitive swim team and will incorporate on-deck coaching with minimal in-water instruction.

Session 7 July 3-26 (Tue/Thu)
Session 8 July 31-Aug 23 (Tue/Thu)
Register Here!
Non-Hills members must complete this form prior to registration.
Private/Semi-Private Swim Lessons
Year round private and semi-private lessons continue. We have plenty of instructors with variable hours. Create a great swim experience and book directly with an instructor. Please view our updated information, pricing, and procedures on our website.

Here are our instructors:
Daniel Camozzo » Daniel's Schedule!
Koung Chaiyasane »
Eden Golshani » Eden's Schedule!
Mat Lacounte » Mat's Schedule!
Erin Lucas » Erin's Schedule!
Alexandra Spencer-Wong »
Group Swim Lessons
Our summer group swim lessons are open for registration. Small group lessons are available for 10 weeks in the summer for ages 3+. Come join our Tadpoles, Minnow, Guppies, and Mackerel classes. Please view our offerings and register here!
Junior Lifeguard Camp
Session 8 July 30 - Aug 3 M-F 9am-3pm

This program is designed as a community-based water safety program for youths 10– 15 years old. The Junior Lifeguard Training Program has been developed to serve many purposes where water safety is our primary goal. Along with water safety activities we engage in CPR Certification and First Aid training. A secondary benefit is the unique combination of establishing the foundation for good work skills, responsibility, certification, skill development, competition, and leadership skills. In providing a well-rounded training experience, we include 30 minute daily fitness, lectures, demonstrations, and team building activities. An additional two hours per week of volunteering may be required by each JR guard. Course Pre-Requisite: 50 yards of freestyle or breaststroke. Retrieve a 10 LB. brick from a depth of 12 feet. Swim underwater 15 feet.

We are open to non members as well. Full registration here!
Summer Camp 2018!
Summer Camp 2018 is finally here!! Registration can be completed online. Here are a couple of steps to follow when registering for the summer:
log onto our website hills.caclubs.com
scroll down to camp registration (located on the right side of the home page)
click on the icon to sign up for the activities
Once the registration is complete, you will be required to fill out a camp waiver form before the week your children is scheduled to attend. We have brochures readily available to pick up if you would like. If you have any questions, please feel free to contact Anthony at [email protected] Look forward to seeing you at Summer Camp 2018!!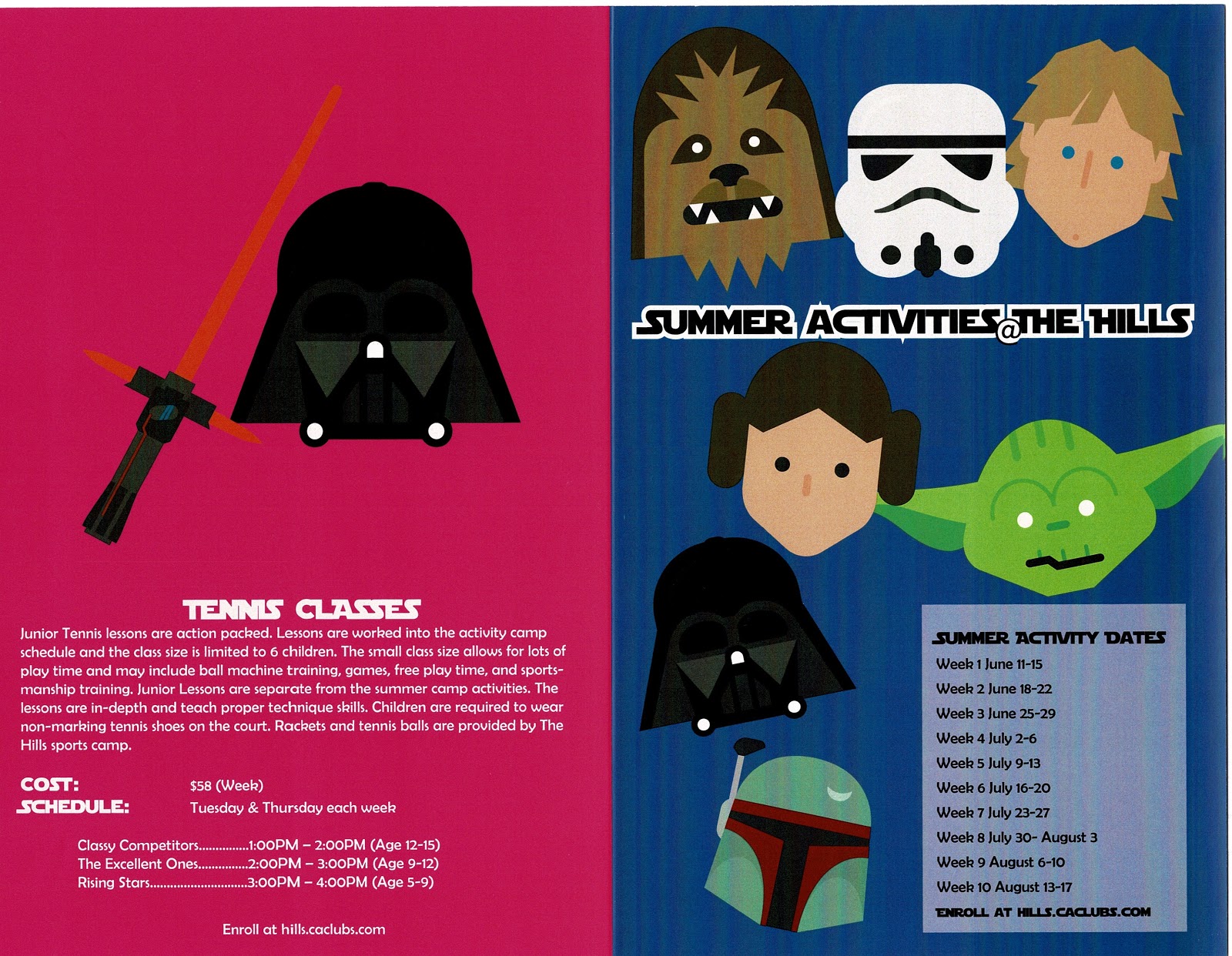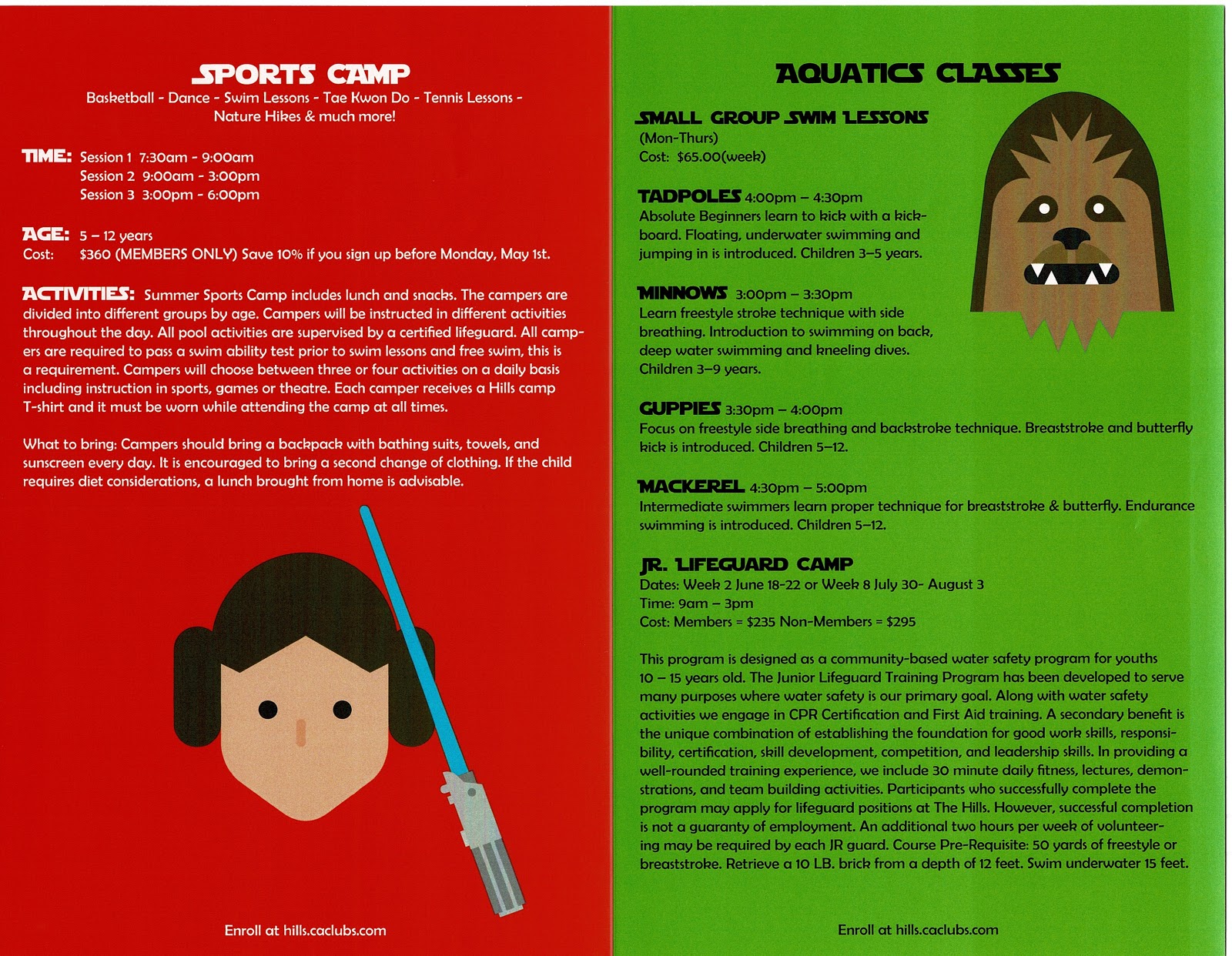 Group X
Happy Independence day! We hope you enjoy this holiday with your friends and family. Although most classes are canceled on Wednesday, July 4th, we will be holding two morning classes. Our newest yoga instructor, Katrina is offering Morning Yoga from 7:30-8:30. Angelique will be teaching TBC (Total Body Conditioning) starting at 8:35. So before you head to the parade or stake your spot for firework viewing, join us for a fun holiday workout. Everyone is welcome.

See you in class -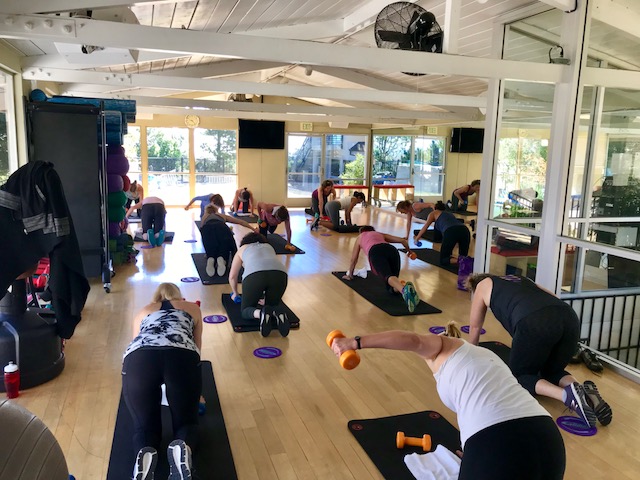 Pilates
Summer is here - and the Hills Pilates Studio is hoppin'! Come in and see us, we have a nice, cool and serene place for you to train in.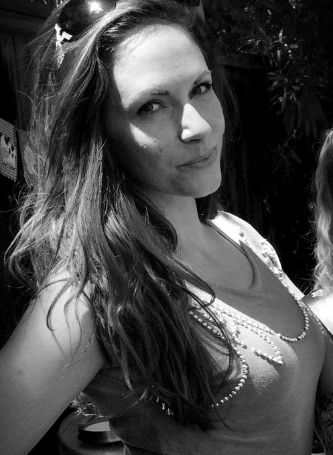 Welcome to Colleen McLarnon, new Hills Pilates Instructor!
Colleen is trained and certified in IMX Pilates, Spin and Aquaerobics, and she is fully trained with STOTT PILATES in Reformer. Colleen has a background in accounting, dance and art and she brings her creativity and her sense of structure and flow into teaching amazing Reformer Pilates workouts.
You may see Colleen teach Group Fitness as well, both on the spin bike and in the water.
Her new class will be an Essential Reformer class (beginners welcome) offered on Tuesdays,
12:30-1:30pm.
Did you miss our Vacation Pilates workshop?
Contact our studio and get a link to the video to stream to your phone. The fee is $10 for the chance to stream it anytime. Email: [email protected]
New classes on the Pilates Reformer Schedule:
Essential Reformer with Colleen, Tuesdays, 12:30-1:30pm
Essential refers to learning the fundamental principles of Pilates on the reformer. Expect a hard, but safe workout for your core and your whole body, leaving you feeling stretched and relaxed.
Mixed Level Reformer with Mae, Fridays at 6:45-7:45am
Need an early morning wake-up call? This class will get you ready for a day at the office, incorporating energizing reformer training for all levels, mixed with barre training.
Taught by the talented Mae Chesney, STOTT Pilates Instructor and Professional Ballerina
Sign up for classes here:
Hills Pilates Studio scheduler
Why does Pilates Studio training come with an extra fee?
We sometimes get questions about why the Pilates training on equipment comes with an extra fee and how we set those rates. Here is how it works:
Pilates Studio training is essentially the same as Personal Training, you train one or one or in small groups with a professional instructor bringing the best results and a great experience.
Our Pilates studio classes have limited numbers of participants, usually 5 or less, ensuring safety and accommodation to each students' needs.
Pilates Studio instructors have gone through many years of extensive training and strict certification processes. Many of our instructors are trained and certified through STOTT PILATES, the "Ivy League of Pilates".
We have state of the art Pilates studio equipment to ensure the highest quality of training.
We set our training rates to match local market rates and our members pay slightly less than nonmembers. You get the best deal when purchasing packages of 4 or more sessions. We are one of the very few Pilates studios in Oakland who offer packages of classes and privates that do not expire.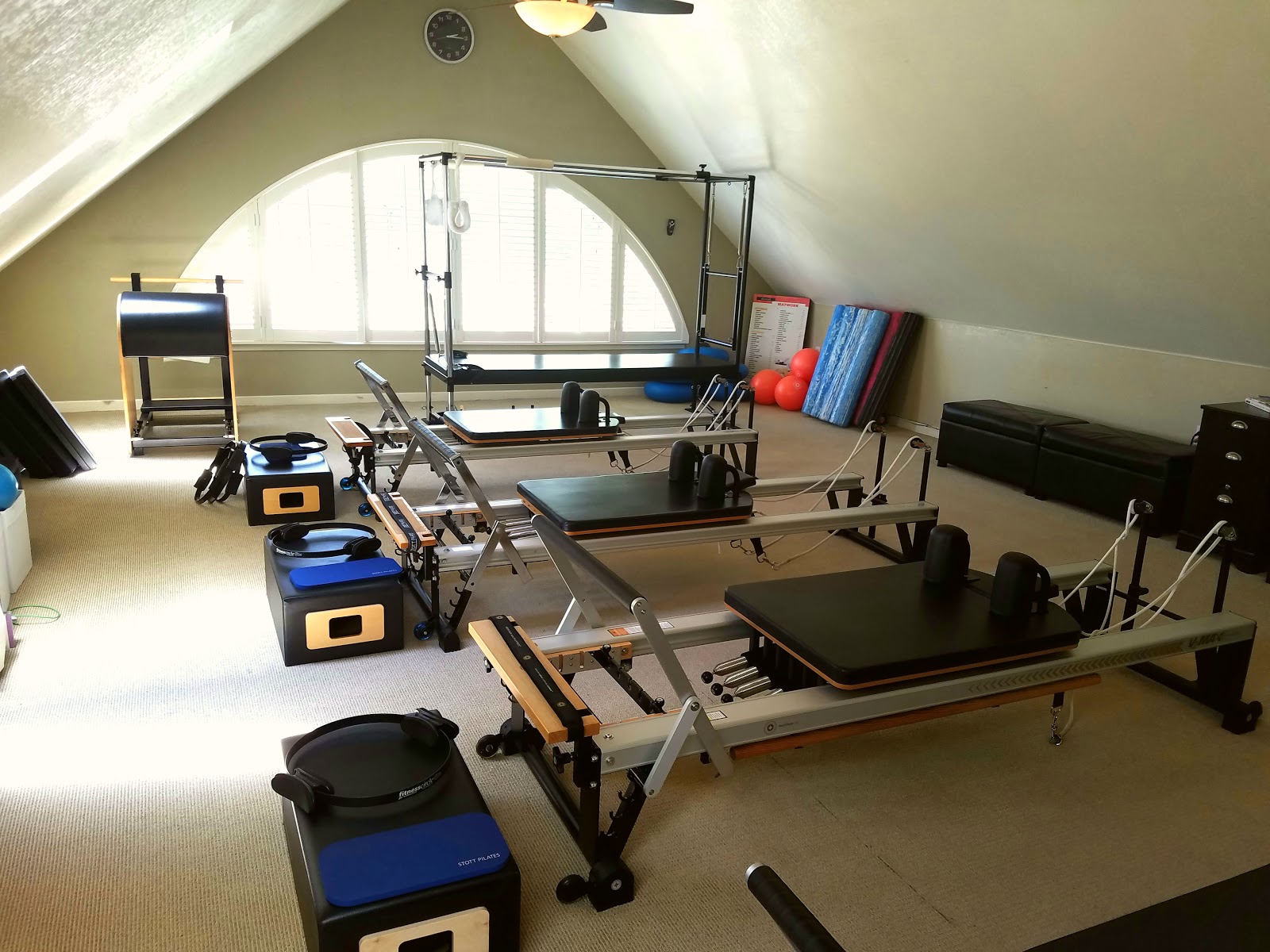 Celebrate July Employee Birthdays
Please join us in wishing each of them a happy birthday and thanking them for all of their hard work!

Alexandra Spencer-Wong, 07/02
Sara Deslierres, 07/05
Sandra Franklin, 07/10
Robin Chan, 07/12
Rose Barkley, 07/16
Ava Thompson, 07/17
Patricia Brown, 07/30
Eddie Pasternak, 07/30