UPDATE FROM OUR GENERAL MANAGER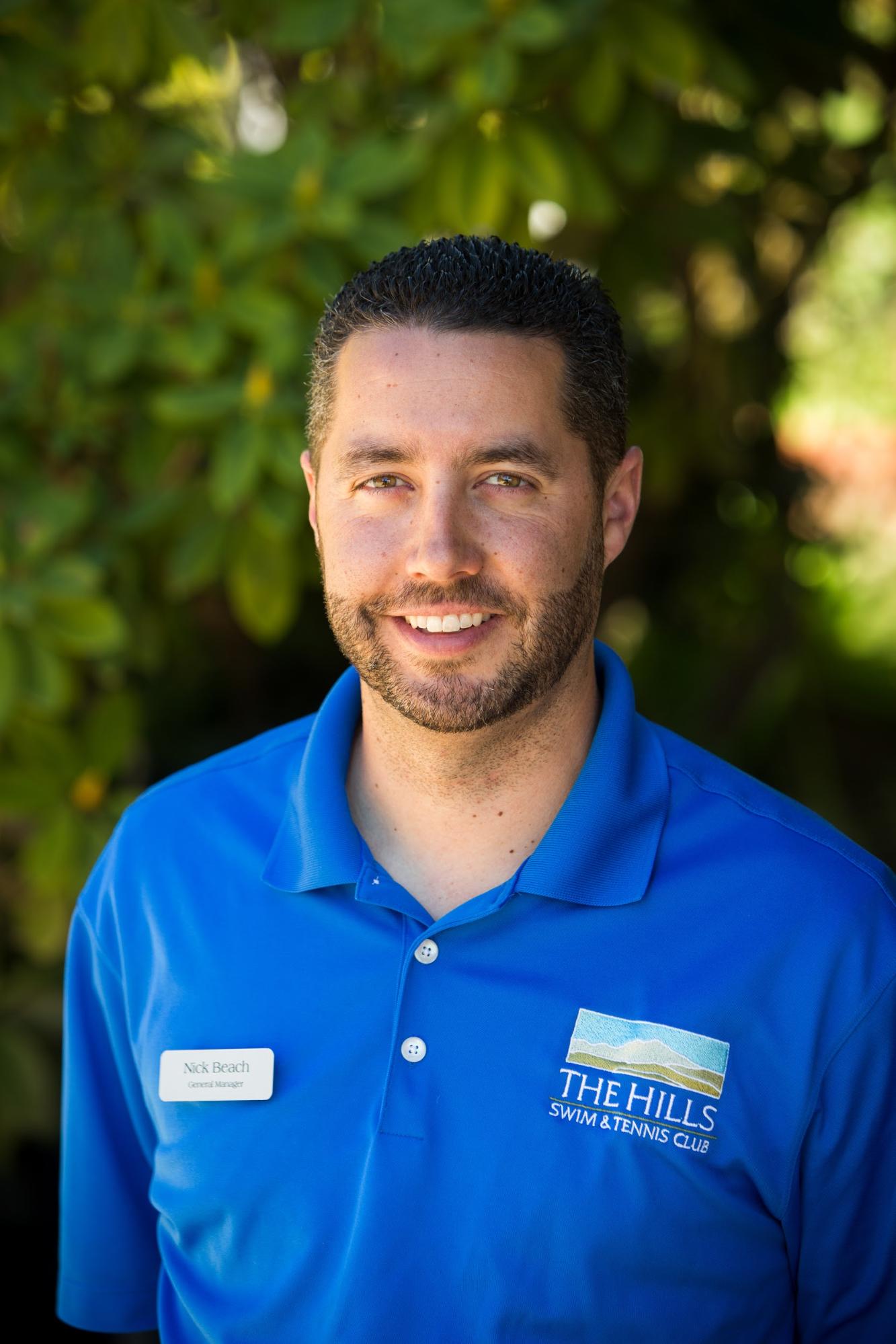 Dear Hills Members,

JULY!!! Can you believe the year is already half over?!? The first half not only brought lots of rain which resulted in some amazingly green surrounding hillsides in March, April and May, but also a very good amount of members such as yourself into the club. As we move into the closing half of 2019, I encourage everyone to stay true and motivated to those resolutions that were made back in January.

We have more than 50 group fitness classes that include a variety of yoga, circuit training, strength, cardio, core, balance, dance, spin and much more 💪. Our swimming pools are not only beautiful in appearance, they are also used for a variety of fitness classes. If you haven't yet tried out an aqua aerobics class or one of the 6am swim workouts offered, I highly encourage you to go for it. Your time is NOW! With the lights available on the Diablo Court, the tennis courts have been getting more use, and pickleball is gaining more and more members each week, especially after the lines were painted on the court. If you are interested in working with a personal trainer, or you possibly need to rehab a recent injury/surgery, please let me know. We have plenty of experienced and highly talented trainers available to work with you.

I wanted to personally thank all three of the amazing musicians who made up The "Summer Solstice Trio" for the concert event we held here on Friday, June 21st. Violinist Carlos Reyes, keyboardist Ron Sfarzo, and The Hills own guitarist, Eddie Pasternak, were absolutely on fire and played so well together!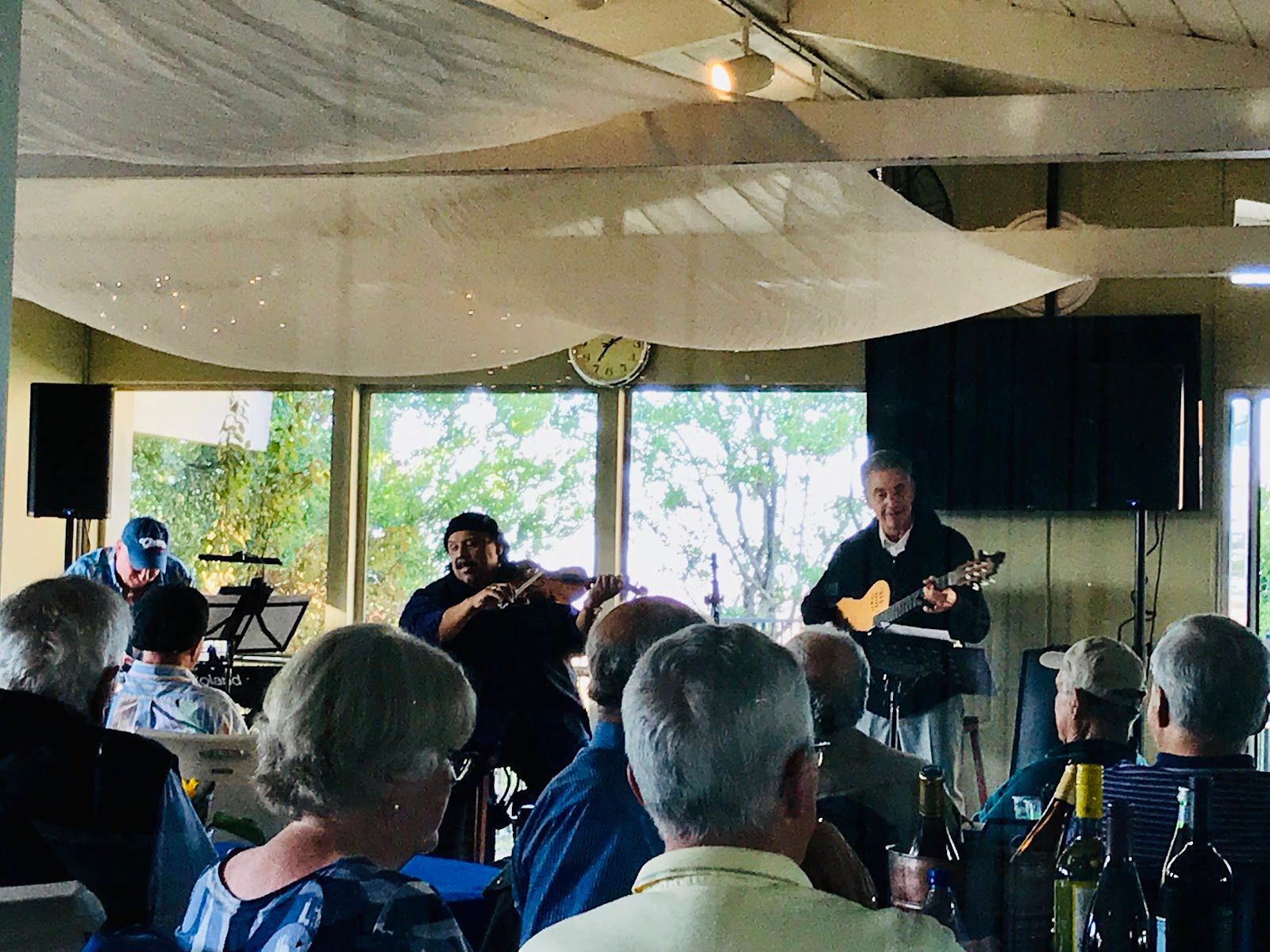 I have had multiple members approach me and say it was the best musical event they've attended, and a big reason for that was the efforts of the staff who helped set up and clean up the Clubhouse where the concert was held. Looking forward to our next musical event; I'll keep you posted on who will be performing and when it will be.

I'm going to sound like a broken record around here, but I think it's worth it. Please take the time to read the Club Water Watchers Card below if you didn't get around to it last month. If everyone takes a moment to be informed and aware, it's possible that it could help save a life.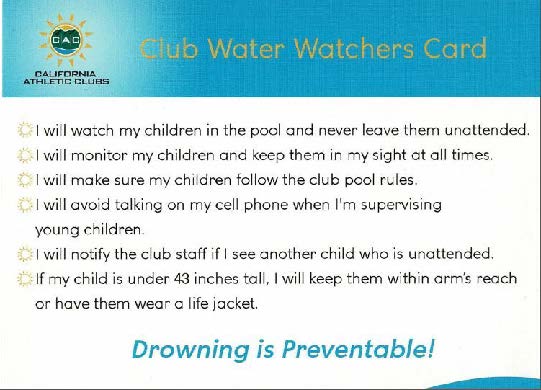 Here's hoping everyone has very safe and incredibly fun 4th of July and remember that we will be closing at 8pm that day!

-Nick
UPCOMING EVENTS
July 4: Club closes at 8pm
July 8: Free Beginner/Novice Tennis Clinic 6-7pm
July 8: Intermediate/Advanced Tennis Clinic 7-8pm (Please call the front desk to sign up)
CHILDCARE SCHEDULE
Mondays 9am-2pm/4-6pm
Tuesdays 9am-2pm/4-6pm
Wednesdays 9am-2pm/4-8pm
Thursdays 9am-1pm/4-8pm
Fridays 9am-2pm/4-6pm
Saturdays 9am-1pm
Sundays 9am-1pm
We value your feedback and are doing our best to accommodate childcare requests. Feel free to
contact our Operations Manager, Rosalinda [email protected] with questions/concerns.
AQUATICS
Swim Team
Pre-Competitive Swim Team Manta Rays and Tidal Waves - Summer 2019
Register here!
Session 7 July 2-30 (Tues/Thurs, *no practice July 4th)
Session 8 Aug 1-27 (Tues/Thurs)
Manta Rays (Pre-Swim Team) AGES 4-8; 4-4:30pm
Prerequisite: Swimmers must be able to tread in deep water for 30 seconds. Swimmers must be able
to swim unassisted. Swimmers will learn basic swimming skills of all four strokes. Team activity skills
and group swim safety is introduced. Instruction will be conducted in and out of the water.
Tidal Waves (Novice Swim Team) AGES 6-10; 4:30pm-5pm
Swimmers must pass the prerequisite for swim team: *50 yards of freestyle with side breathing *25
yards of back swimming *Treading water for 30 seconds *Streamline off wall for 5 yards. This group
will prepare swimmers for the swim team. This class will incorporate on-deck coaching with minimal
in-water instruction.
Competitive Swim Team
Prerequisites are here!
Full information about the team is here.
Group Swim Lessons
SUMMER 2019 Register here! Members Only
Small group classes are limited to 4 maximum per class.
Tadpoles : Absolute beginners learn to kick with a kickboard. Floating, underwater swimming and
jumping in is introduced. Children 3–5 years. 4pm–4:30pm OR 4:30pm-5pm
Minnows : Learn freestyle stroke technique with side breathing. Introduction to swimming on back,
deep water swimming and kneeling dives. Children 3–9 years. 3pm–3:30pm
Guppies : Focus on freestyle side breathing and backstroke technique. Breaststroke and butterfly kick
is introduced. Children 5–12 years. 3:30pm–4pm
Junior Lifeguard Camp
Register Here!
(open to non-members; non-members must complete and submit this application prior to signing up )
Session 8 July 29-Aug 2 M-F 9am-3pm
This program is designed as a community-based water safety program for youths 10–15 years old. The Junior Lifeguard Training Program has been developed to serve many purposes where water safety is our primary goal. Along with water safety activities, we engage in CPR and First Aid training. A secondary benefit is the unique combination of establishing the foundation for good work skills, responsibilities, skill development, competition, and leadership skills. In providing a well-rounded training experience, we include 30-minute daily fitness, lectures, demonstrations, and team building activities. An additional two hours per week of volunteering may be required by each Junior guard. Course Prerequisite: 50 yards of freestyle or breaststroke. Retrieve a 10-lb brick from a depth of 12 feet. Swim underwater 15 feet.
Private Lessons
Remember that we have an 86-degree warm recreation pool and we offer year round swim lessons.
We have numerous instructors open to take private lessons. Bookings are done directly with an
instructor. Much more information and info about instructors is here!
PILATES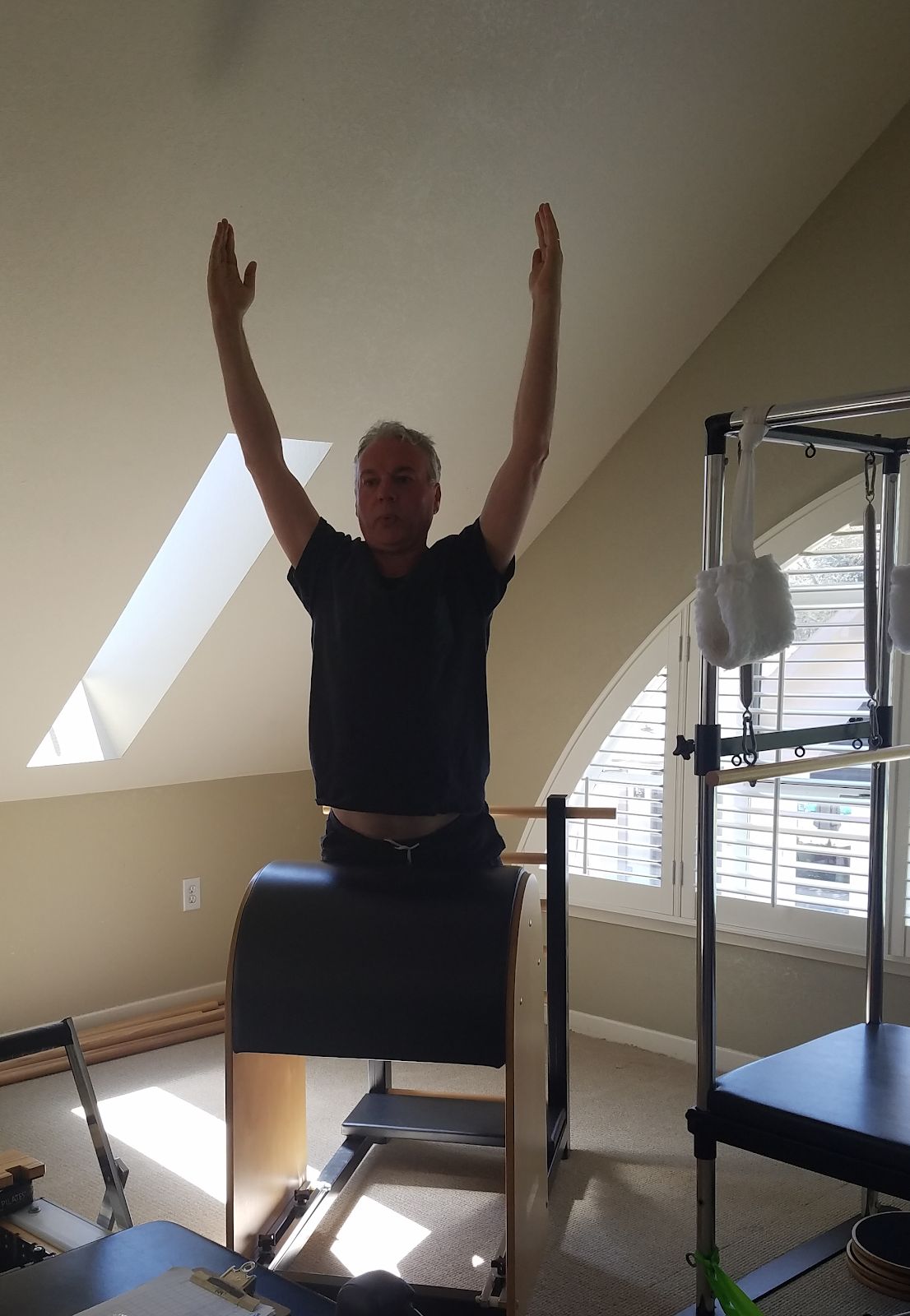 How Pilates makes you strong AND flexible!
We are all told that we need to stretch more to combat tight muscles and overall tension. But
stretching a muscle group may not necessarily lead to improved flexibility. Muscles and connective
tissue respond to different activities. Stretching a cold muscle may even lead to injury. A tight muscle
or area of the body may indicate a different problem, such as a weak muscle group, or an injury.

Pilates training has the unique ability to both work our muscles and release them simultaneously.
Using spring loaded training the Pilates reformer and other equipment allows us to contract and
release the muscle and safely lengthen it at the same time.
In other words, you build strength and improve flexibility in a short amount of time. It feels great, too!
To learn more about the Hills Pilates Program, please contact: [email protected]
Happy Summer!
-Therese Brewitz, Pilates Director
GROUP X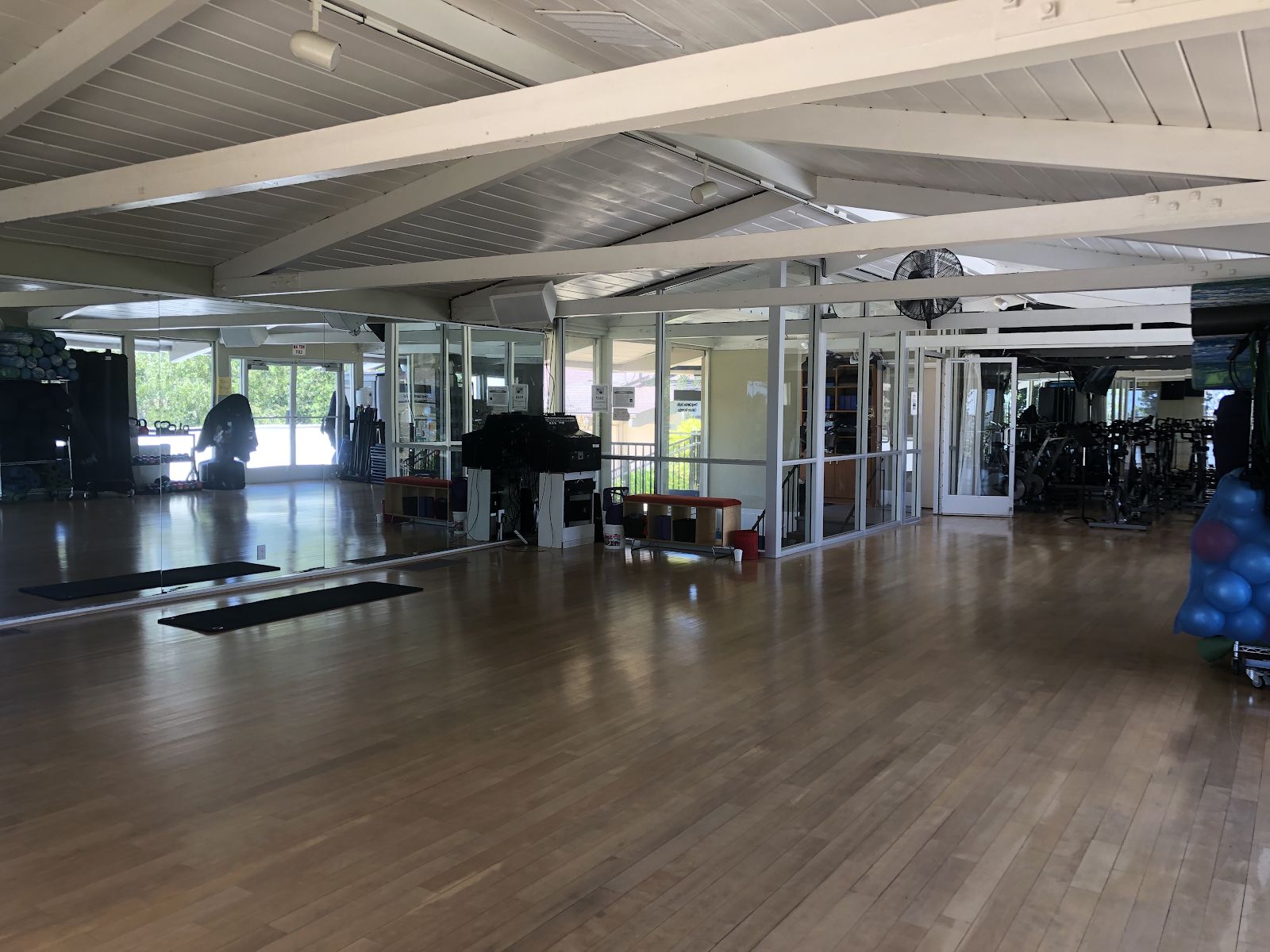 We are so pleased by the great turnout for the new Spin Express class with Amy. I have received many positive comments about Tuesday's 7:40pm addition, and we want to keep that momentum going. Starting Wednesday, July 3rd we are introducing our newest Group Exercise class, HIIT with Megan from 7:20-8:00 pm. HIIT (High Intensity Interval Training) is an anaerobic interval training plan that uses the body's reserve of energy to build muscle and burn fat in a shorter period time.The benefits include enhanced aerobic capacity, increased muscle volume and definition and overall improved health and well being. It's a great option for our busy members that are looking for fitness results in a short workout. The class will start with a warm up, then move on to multiple rounds of drills, and finish with a cool down and stretch. We welcome all members to this class, however, it is geared to high energy/high results, so pace yourself as necessary, and as always consult with your doctor before starting any new workout. In addition, July 4th is tomorrow, the holiday weekend schedule is as follows:
Thursday, July 4th
7-7:55am - Yoga with Amber
8-8:55am - Spin/Sculpt with Angelique
9-9:55am - Zumba with Liz
10-10:55am- Bodysculpt with Virginia
Friday, July 5th
All regularly scheduled classes with one exception:
4:45-6pm Restorative Yoga is cancelled
We will resume our regular schedule for the weekend
Happy Independence Day!
See you in class!
-Angelique Pine, Group X Director
PEAK FIT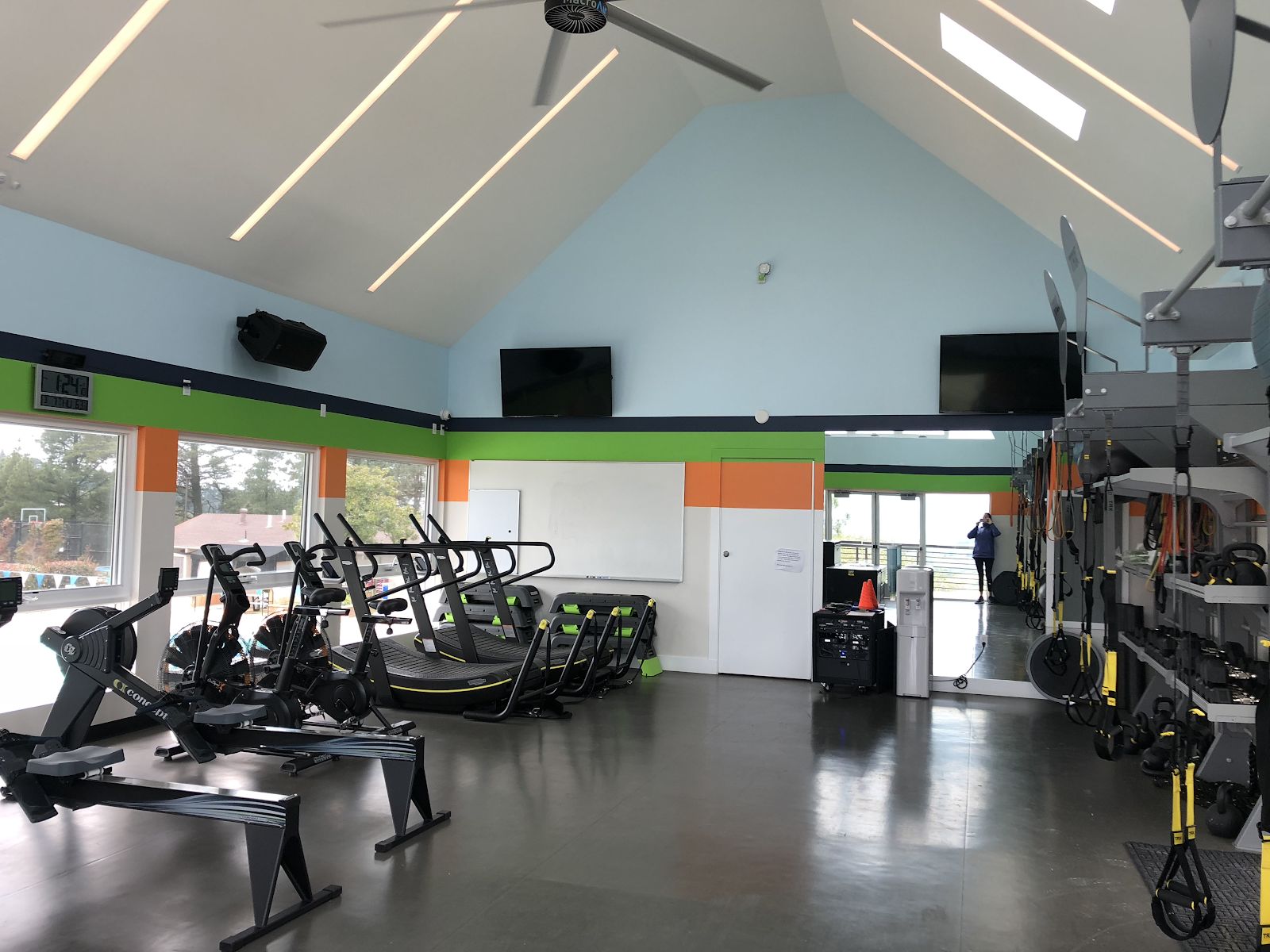 Peak Fit is small group training. We have an incredible facility and awesome equipment, and it's the participants and instructors that make the classes unique. Each class offers a mix of strength, cardio, core, and flexibility, making the most of your 50 minutes.

What are the benefits of a small group training?
Group Size. Small is the key word. Most Peak Fit classes have less than 7 participants. The size is approachable and not intimidating.
Personal Attention. The small class size allows for personal attention from the instructor. This can be anything from helping with basic form to helping clients modify an exercise due to an injury or perhaps scaling an exercise up or down to make the workout more or less intense, depending on the fitness goals of the client.
Cost Effective. The price of Peak Fit classes is more expensive than free group exercise, but much less than a personal training session. It is not one-on-one training, but the small group size does offer a more specialized workout at a fraction of the cost of personal training.
Camaraderie. With a small group, there is conversation, support and encouragement, resulting in a fun workout!
I invite you to come find out for yourself why small group training is so effective. We offer Peak Fit classes almost everyday and your first class is FREE!
Peak Fit Weekly Schedule:
Monday 9 am
Tuesday 6am
Wednesday 6am TRX
Wednesday 9am
Thursday 6am
Friday 9am
Saturday 8am
Make sure to register online or contact me for more information or to reserve your space in class.

We hope to see you in a Peak Fit class soon!

- Jennie Votel, Peak Fit Director
510-316-3529
[email protected]
CELEBRATE JULY EMPLOYEE BIRTHDAYS
Please join us in wishing each of them a happy birthday and thanking them for all of their hard work!
Sara Deslierres, 07/05
Sandra Franklin, 07/10
Robin Chan, 07/12
Ava Thompson, 07/17
Evan Walpert, 07/28
Patricia Brown, 07/30
Eddie Pasternak, 07/30