UPDATE FROM OUR GENERAL MANAGER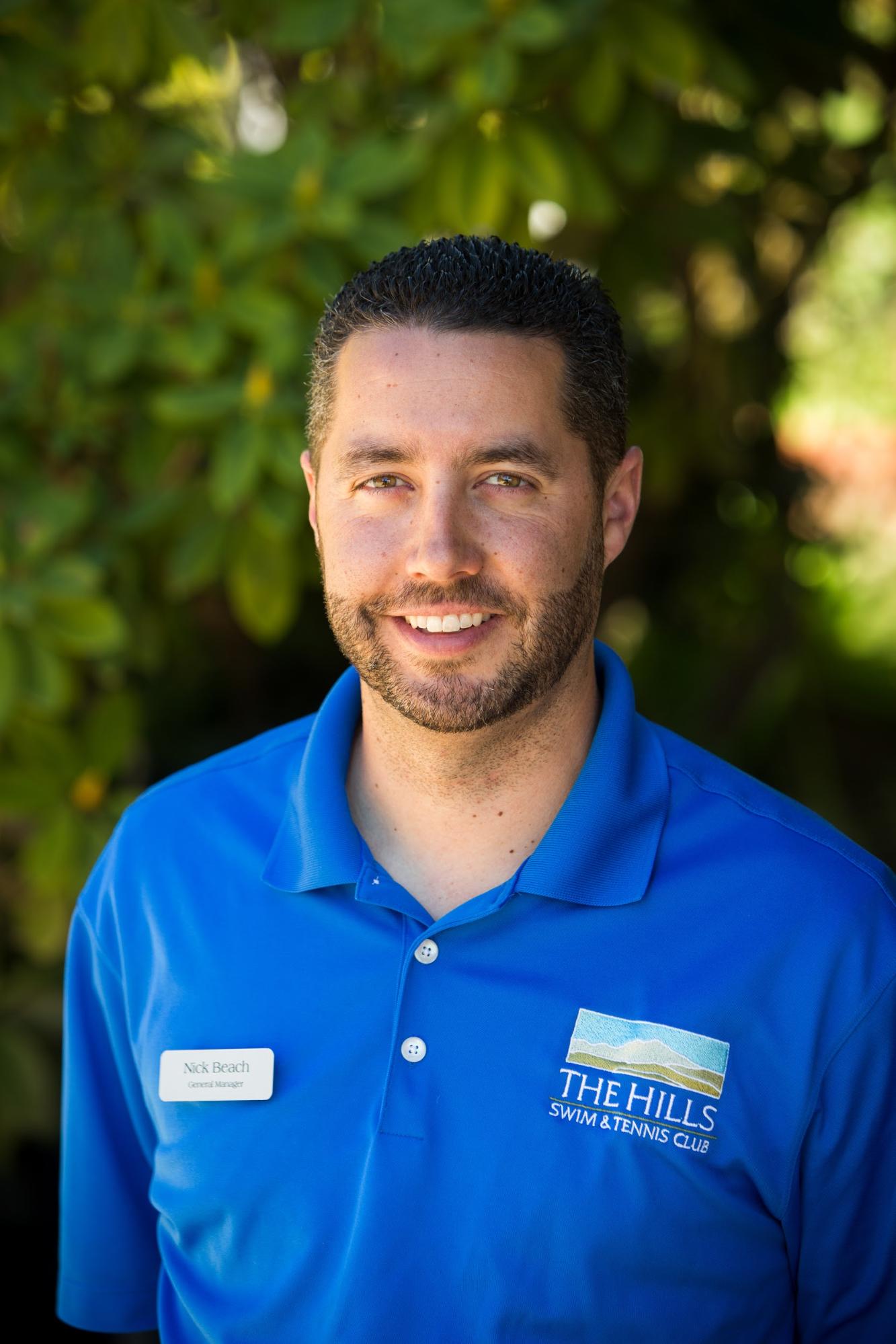 Dear Hills Members,

I hope that you have been enjoying the warm weather as much as I have been, especially after such a rainy winter and spring. It has been a fantastic kick-off to the summer season, making the atmosphere around here a bit busier. Many members have commented on how happy they are to find the added shading to the sides of the cabanas. I would like to give a shout out to Maintenance Manager Jose Jimenez and staffer Alex Holtzman for their part in installing those shades. On top of that, the two of them worked diligently to ensure that all areas used for our Summer Kids Camp were clean and safe for your campers.

Members need to be mindful of a few topics during this busy time of year. First and foremost, the absolute last thing any of us want is a drowning incident to happen here. Drownings are preventable as long as we all do our part. Please see the image below. The front desk staff will be handing these cards out throughout the summer months, but it is great knowledge to have at all times.
Now is also a good chance to be reminded of some of the policies that need to be followed. Please remember that all children under the age of 14 must be supervised by an adult or guardian (at least 18 years of age) at all times and in all areas of the club. This is a California State law.

Glassware is not allowed beyond the lobby doors, specifically wine and beer bottles. If shattered glass enters any of the pools or spas, the pool or spa will need to be closed for an extended period of time. Additionally, many people walk barefoot around the areas outside. Please bring alternative plastic beverage containers or ask the front desk for some if needed.

Kids swim diapers, leak-proof plastic or rubber panties are mandatory for the little ones. Even if the child is newly potty trained, I plead with you to continue with the swim diapers a while longer. All too often pools/spas have to be cleared and shut down for an extended period of time due to a potty accident.

A welcome change this summer is the new policy that members are allowed to use their free guest passes on weekdays. Free guest passes are still prohibited on the weekends and holidays during the summer, but that does not mean guests are prohibited, it just means that they are subject to the guest fees on those days.

I am highly optimistic and excited that this summer will be absolutely spectacular and a great success for us here at The Hills. We launched our Kids Camp this week, the Cafe is in full swing, and we look forward to seeing many of you next Friday for our first music event of the summer when the "Summer Solstice Trio" performs! There are very limited tickets available so be sure to contact the Front Desk immediately to reserve your spot.

I hope to see as many of you as possible throughout this month. Be safe and have tons of fun this summer!

-Nick



UPCOMING EVENTS
June 17: Free Beginner/Novice Tennis Clinic 6-7pm
June 17: Intermediate/Advanced Tennis Clinic 7-8pm (Please call the front desk to sign up)
June 21: The "Summer Solstice Trio" Concert
July 4: Club closes at 8pm
Childcare Schedule:
Mondays 9am-2pm/4-6pm
Tuesdays 9am-2pm/4-6pm
Wednesdays 9am-2pm/4-8pm
Thursdays 9am-1pm/4-8pm
Fridays 9am-2pm/4-6pm
Saturdays 9am-1pm
Sundays 9am-1pm
We value your feedback and are doing our best to accommodate childcare requests. Feel free to contact our Operations Manager, Rosalinda
[email protected]
with questions/concerns.
Aquatics
Swim Team
Pre-Competitive Swim Team Manta Rays and Tidal Waves - Summer 2019
Register here!
Session 6 June 4-27 (Tues/Thurs)
Session 7 July 2-30 (Tues/Thurs, *no practice July 4th)
Session 8 Aug 1-27 (Tues/Thurs)

Manta Rays
(Pre-Swim Team) AGES 4-8; 4-4:30pm
Prerequisite: Swimmers must be able to tread in deep water for 30 seconds. Swimmers must be able to swim unassisted.
Swimmers will learn basic swimming skills of all four strokes. Team activity skills and group swim safety is introduced. Instruction will be conducted in and out of the water.
Tidal Waves
(Novice Swim Team) AGES 6-10; 4:30pm-5pm
Swimmers must pass the prerequisite for swim team: *50 yards of freestyle with side breathing *25 yards of back swimming *Treading water for 30 seconds *Streamline off wall for 5 yards. This group will prepare swimmers for the swim team. This class will incorporate on-deck coaching with minimal in-water instruction.
Competitive Swim Team
Full information about the team is here.
Group Swim Lessons
SUMMER 2019
Register here!
Members Only
Small group classes are limited to 4 maximum per class.
Tadpoles:
Absolute beginners learn to kick with a kickboard. Floating, underwater swimming and jumping in is introduced. Children 3–5 years.
4pm–4:30pm OR 4:30pm-5pm
Minnows:
Learn freestyle stroke technique with side breathing. Introduction to swimming on back, deep water swimming and kneeling dives. Children 3–9 years.
3pm–3:30pm
Guppies:
Focus on freestyle side breathing and backstroke technique. Breaststroke and butterfly kick is introduced. Children 5–12 years.
3:30pm–4pm

Junior Lifeguard Camp
Register Here!
(open to non-members; non-members must complete and submit this application prior to signing up)
Session 2 June 17-21 M-F 9am-3pm
Session 8 July 29-Aug 2 M-F 9am-3pm
This program is designed as a community-based water safety program for youths 10–15 years old. The Junior Lifeguard Training Program has been developed to serve many purposes where water safety is our primary goal. Along with water safety activities, we engage in CPR and First Aid training. A secondary benefit is the unique combination of establishing the foundation for good work skills, responsibilities, skill development, competition, and leadership skills. In providing a well-rounded training experience, we include 30-minute daily fitness, lectures, demonstrations, and team building activities. An additional two hours per week of volunteering may be required by each Junior guard. Course Prerequisite: 50 yards of freestyle or breaststroke. Retrieve a 10-lb brick from a depth of 12 feet. Swim underwater 15 feet.
Private Lessons
Remember that we have an 86-degree warm recreation pool and we offer year round swim lessons. We have numerous instructors open to take private lessons. Bookings are done directly with an instructor. Much more information and info about instructors is here!
Pilates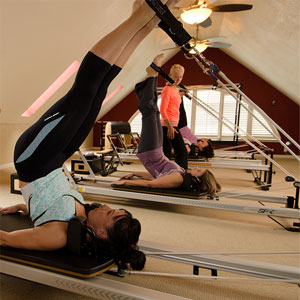 Photo of Pilates Reformer Class
If you haven't yet tried a class in our Pilates studio, we highly recommend it. Please take a look at the schedule and reserve your spot in class by calling the club.

Pilates Studio Weekly Schedule:
Mondays 11-11:55am Reformer Level 3 w/ Therese
Tuesdays 9:15-10:10am Reformer Mixed Level w/ Anne; 5-5:55pm Reformer Level 2 w/ Barbara
Wednesdays 5-5:55pm Men's Reformer w/ Therese; 6:15-7:10pm Better Back Reformer w/ Therese
Thursdays: 6:30-7:25am Reformer Level 2 w/ Mae; 5-5:55pm Reformer Level 3 w/ Therese; 6-6:55pm Mixed Level Reformer w/ Therese
Sundays 12-12:55pm Mixed Level Reformer w/ Mae
*NOTE: There is an additional fee for all classes in our Pilates Studio

I hope to see some new faces in the studio this month!
Contact our studio today for questions/concerns or to book a session: [email protected]
-Therese Brewitz, Pilates Director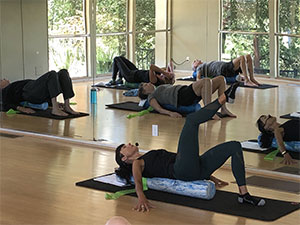 Photo of Pilates Level 1 Class
Another way to learn about the benefits of Pilates is by taking one of the classes offered in our clubhouse studio. These classes are free of charge and no reservation is required.

Weekly Pilates Class Schedule Offered in Clubhouse Studio:
Mondays 6-6:55pm Bosu Pilates w/ Therese
Wednesdays 11:05-12pm Mat Pilates w/ Mae; 5-5:55pm Pilates Plus w/ BZ
Fridays 10-10:55am Pilates Party w/ Therese; 11-11:55am Pilates Level 1
*NOTE: These classes are drop in/free of charge to all members


Group X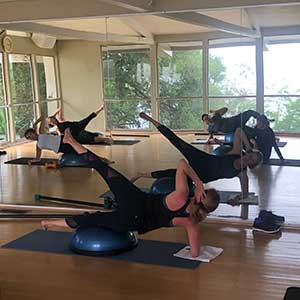 Great news--our evening Spin class is back! Introducing Spin Xpress with Amy. The June schedule is offering a quick cardio spin class for our busy members. The class format is 40 minutes of spin followed by 15 minutes of stretch. We're offering this class every Tuesday night at 7:40pm.

Also, now that the temperature is rising, let's remember to be kind to our air conditioning system. Should the temperature reach 70 degrees outside, please keep the doors and windows in the Group Exercise room (Clubhouse) closed. This allows the HVAC system to reach maximum efficiency. Thanks so much for your help in keeping the room a comfortable temperature for class.

Hope to see you this month!

-Angelique Pine, Group X Director


Peak Fit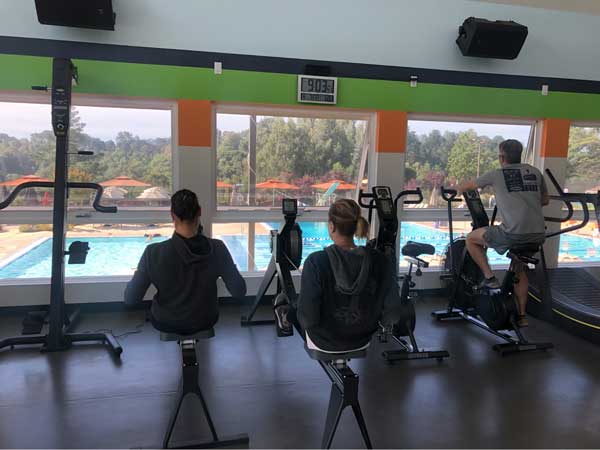 Summer is a great time to reach your Peakfit potential. With our mix of cardio, strength and core, you will build lean muscle AND get in your cardio--all in one effective workout. Plus the small group training environment allows the instructor the ability to make sure you are doing all of the exercises correctly.

If you haven't tried a class, please reach out to me via text or email; your first class is always free.

One notable schedule update:
We will no longer offer a 6:30pm Tuesday class, effective immediately.

Peak Fit Weekly Schedule:
Monday 9 am
Tuesday 6am
Wednesday 6am TRX
Wednesday 9am
Thursday 6am
Friday 9am
Saturday 8am

Hope to see you soon!

- Jennie Votel, Peak Fit Director
510-316-3529
[email protected]


Celebrate June Employee Birthdays
Please join us in wishing each of them a happy birthday and thanking them for all of their hard work!

Ernesto Solorzano, 06/13
Daniela Siu, 06/19
Kathleen Ostler, 06/24
Mae Chesney, 06/27
Kyle Johnson, 06/28



Pallid Manzanitas
Written by Hills member Sylvia Sykora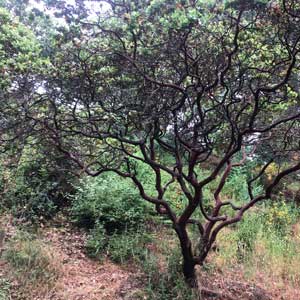 Did you know that our Club is home to one of the largest colonies of the Federally threatened and state endangered Pallid Manzanita?

This rare and beautiful California native plant is found in fewer than 10 locations in the maritime chaparral hills of the Diablo Range…and The Hills Swim & Tennis Club is one of them. It's the plant for which Manzanita Drive was named and can be found on nearby properties as well as in the adjacent Huckleberry Botanic Preserve.

These fire-adapted Manzanitas thrived for thousands of years in the East Bay Hills where summer fog, upon which they depend, abounds. They're now, however, threatened with extinction from the growth of tall, shading trees as well as non-native broom and other invasive plants that block sunlight and crowd out small Manzanita seedlings.

You can enjoy the Pallid Manzanitas as you walk down the Diablo Court path or hunt for a lost tennis ball around the court's perimeter. The Pallids, beautiful tall shrubs, have graceful branches of smooth, red bark with small urn-shaped flowers in Spring followed by small berries reminiscent of little apples or "manzanitas." Their descriptive name comes from the bloom which covers the leaves, giving them a light or pallid appearance.

As well as enjoying the Pallids here, you can help to protect and restore habitat for these plants by joining volunteers working at the Chabot Space and Science Center. Efforts since 2016 have removed competing and invasive plants and trees, resulting in more than 100 new seedlings germinating on that site. This program, overseen by Friends of Sausal Creek, welcomes new volunteers to this effort. The nursery manager ([email protected]) can provide more details.