UPDATE FROM OUR GENERAL MANAGER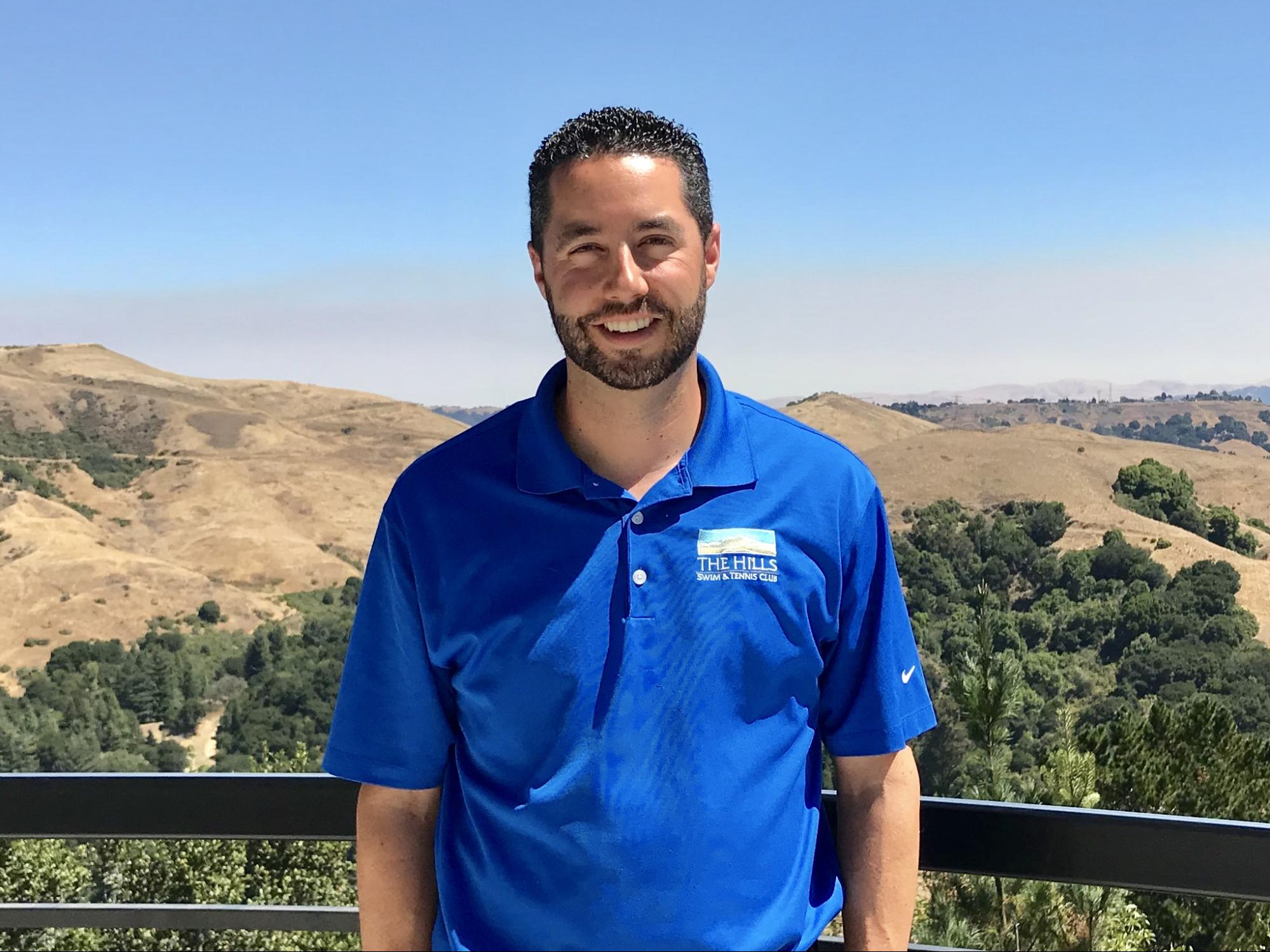 Dear Hills Members,

Beginning on March 16th, the cafe will be transitioning to an offseason menu. This menu will feature items such as our smoothies, acai bowls, bagels, hard boiled eggs and oatmeal. Assorted chips, granola bars, energy bars and Cup O'Noodles will still be available. Our Summer menu, including burgers and other grill items, sandwiches, salads and soups will return on May 20th.

I want to thank everyone who participated in the February "Spread the Love" campaign. We had more than 200 notes written out to various members of the staff. I know I speak on behalf of the staff that when we get personal thank you notes from you the members, it means the world to us and reassures us that we are all doing a great job!
Looking forward to (hopefully) a sunnier Spring season beginning later this month!

-Nick
90-Day Passport Program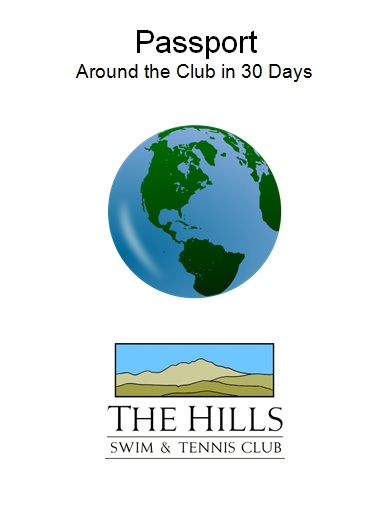 The final month of the 90-day Passport Program started March 1, 2019. For those that are new to the club, our Passport Program is an incentive-based program that encourages you to try some new activities in the New Year. Complete at least 12 different activities in March and receive a $20 credit on your account for the month. Staff members will date and initial completed activities, one per visit. Ask the front desk for your March Passport and get started today!



UPCOMING EVENTS
March 11: Free Beginner/Novice Tennis Clinic 6-7pm
March 11: Intermediate/Advanced Tennis Clinic 7-8pm (Please call the front desk to sign up)
Every Monday 11am: Pickleball on the basketball court

NOTE: The club will close at 8pm on Tuesday, March 26, for a staff meeting


Childcare Schedule:
Mondays 9am-2pm/4-6pm
Tuesdays 9am-2pm/4-6pm
Wednesdays 9am-2pm/4-8pm
Thursdays 9am-1pm/4-8pm
Fridays 9am-2pm/4-6pm
Saturdays 9am-1pm
Sundays 9am-1pm

NOTE: Childcare will be closed Wednesday, March 27, 11am-2pm. The room is needed at that time for a staff CPR class.

We value your feedback and are doing our best to accommodate childcare requests. Feel free to contact our Operations Manager, Rosalinda [email protected] with questions/concerns.
Aquatics
Pre-Competitive Swim Team Manta Rays and Tidal Waves - Winter 2019
Register here!

Classes meet on Wednesdays and Fridays

Session 3 Mar 6 - 29 (Wed/Fri)

Manta Rays (Pre-Swim Team) AGES 4-8, 4-4:30pm
Pre Requisite: Swimmers must be able to tread in deep water for 30 seconds. Swimmers must be able to swim unassisted. Swimmers will learn basic swimming skills of all four strokes. Team activity skills and group swim safety is introduced. Instruction will be conducted in and out of the water.

Tidal Waves (Novice Swim Team) AGES 6-10 4:30-5pm
Swimmers must pass the prerequisite for swim team: *50 yards of freestyle with side breathing *25 yards of back swimming *Treading water for 30 seconds *Streamline off wall for 5 yards. This group will prepare swimmers for the swim team. This class will incorporate on-deck coaching with minimal in water instruction.

Competitive Swim Team
Full information about how to try out and join the year round competitive team is here!

Private Lessons
Remember that we have an 86-degree warm recreation pool and we offer year-round swim lessons. We have numerous instructors open to take private lessons. Bookings are done directly with an instructor. Much more information and info about instructors is here!


Pilates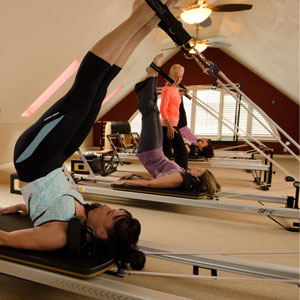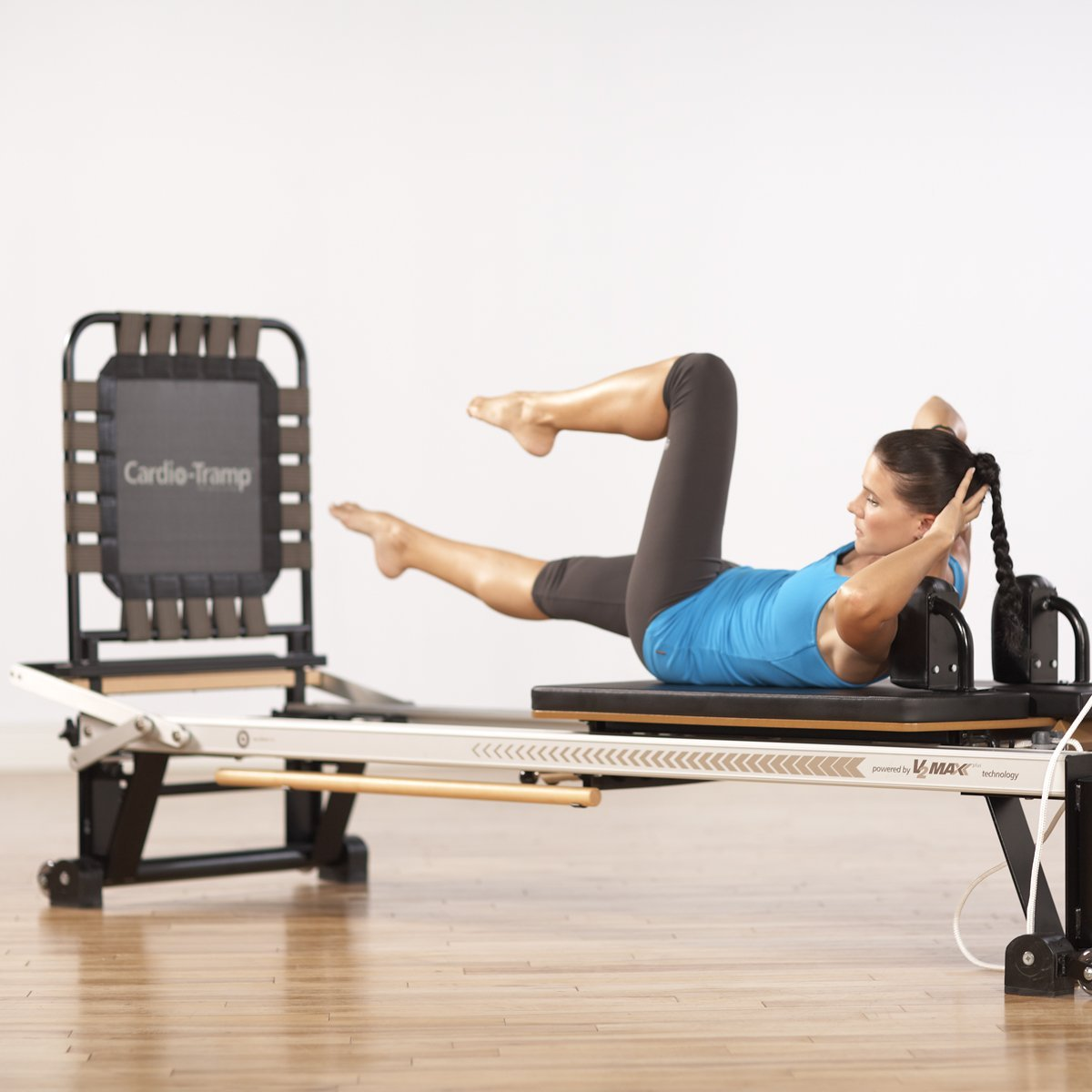 Spring is in the air, yet we are still dealing with a lot of rain.
Is the weather getting in the way of your workout?
Come try our Reformer/Cardio Fun class with Colleen, Saturdays, 10am, in our Pilates Studio.

For those of you who think Pilates is mostly stretching and not a real workout, have you ever been on a reformer, or taken a class with Colleen McLarnon, one of our great STOTT® Pilates Instructors?
Our Reformer/Cardio Fun class is a brand-new, all-level class, specially designed for those of us with busy lives (translation: everyone) who want to sweat, but not get injured. Expect a hard, yet safe Pilates workout with some great results, including increased muscle tone, a strong core, and improved stamina.

Drop in: $40; 4-pack $140; 10-pack $325 (Packages good towards any Pilates studio class)
Sign up for this class on the Hills website or app. New to the Pilates studio?
Contact us for more info and to purchase discounted class passes: [email protected]
Click on the link for a "sneak peak" of a Cardio-Tramp Reformer workout: https://youtu.be/Ol22CDFXaVQ

What Pilates class is the right class?
Our reformer Pilates program is really popular and many classes sell out. Are you having problems signing in for class or not sure what class to try? Contact our studio for assistance and for any questions about our different classes.
Are you a desk jockey, tennis player, busy mom, ballerina, swimmer, stressed out student, cancer survivor, triathlete, commuter, equestrian, senior, or in need of back care? We have a workout for you!
Contact our studio today: [email protected]
-Therese Brewitz, Pilates Director
Group X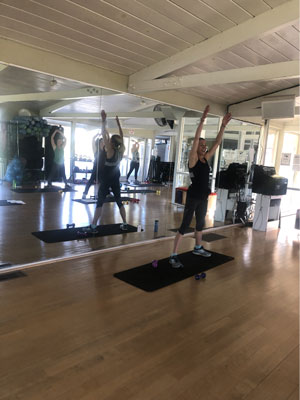 My entire Group Exercise Team is so pleased to see many new faces in our classes this month. Remember, all of the Group Exercise classes are open to all members, and you can join at any time. Our instructors are well trained in incorporating modifications for those who need them, while still providing an excellent workout for all levels and abilities.

We have one class change this month. During the month of March, 5pm Pilates Plus will be replaced by Core Conditioning. All levels welcome. Hope to see you in the studio this month!

-Angelique Pine, Group X Director


Peak Fit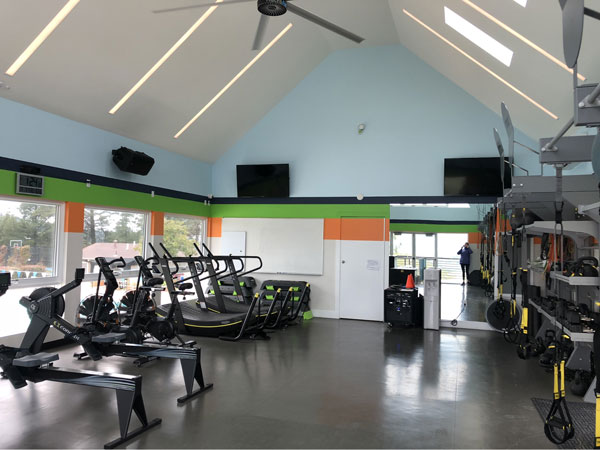 Peak Fit classes are still going strong. If you haven't yet given these small group classes a try, contact Jennie to challenge your fitness. First class is free!

We offer classes 6 days a week:
Mondays at 9am with Virginia
Tuesdays at 6am with Jennie and 6:30pm with Shauna
Wednesdays at 6am with BZ and 9am with Jennie
Thursdays at 6am with Jennie
Fridays at 9am with Jennie
Saturdays with 8am with Jennie

Hope to see you in class soon!

- Jennie Votel, Peak Fit Director
510-316-3529
[email protected]


Employee Spotlight:
Liz Pemble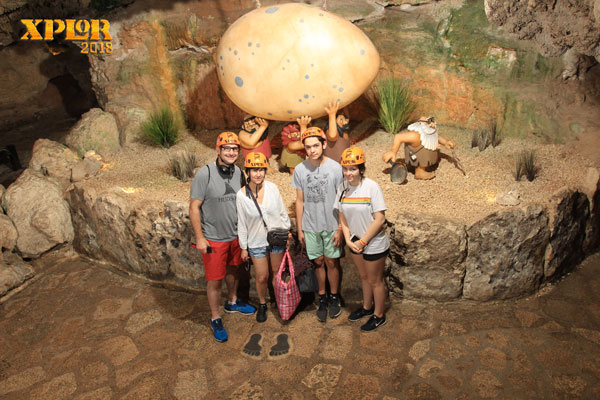 If you're looking for a high impact Zumba class, we recommend you try one of Hill's Instructor Liz Pemble's classes. Offered on Thursdays at 10:10am and Saturdays at 11am, Liz's Zumba provides a wide variety of popular movements along with great music, and best of all, you benefit by burning calories while relieving stress. Our employee spotlight for March is Liz Pemble.
Born and raised in the Bronx, Liz now resides in Oakland with her husband and two children. In fact, she's lived in California for 10 years now. Liz graduated from Iona College with a degree in International Business. After college, she hit the road, travelling on Interstate 80 until the end. She did not have a set plan for this cross country roadtrip, other than seeing the United States and finding a place to live other than New York. Her decision to "land" in the Bay Area has proved a success, as Liz is enjoying every minute of her time here in California.
Liz's husband Will has a following for his "CoasterDad" series he created for YouTube. With 29K subscribers, it might be worth checking out. As a family, the Pemble's like to travel, visit various amusement parks, and collect different kinds of rocks. When you see Liz Pemble around the club, please congratulate her for being our employee spotlight for the month of March.


Member Spotlight:
The Lopoukhine Family


Relatively new to The Hills, the Lopoukhine Family, Cat, Alex, Memphis, and Juniper, always make time to come up to the club, rain or shine. The family of four enjoys being active, which is one of the reasons they decided to seek out a Hills membership. Our member spotlight for this month is the Lopoukhine Family.
Cat is originally from the Washington, DC area and moved to the West Coast four years ago. She has a degree in international development and a masters degree in public health. Cat spends her free time playing with the kids and exercising.
Alex also originates from the East Coast, and works in the cannabis industry. When he's not travelling for work, he also spends his time exercising and taking care of the kids.
Their son Memphis entered kindergarten this school year and will be six years old next month. He enjoys swimming, looking for site words and reading books. Memphis is a great big brother, always willing to help his sister as well as his parents.
Their daughter Juniper ("Juni") is 3 years old and currently in preschool. Her favorite movie is Disney's Frozen. In fact, she has watched it enough to be considered an expert in "all things Frozen." Aside from watching animated movies, Juni likes to spend her free time practicing ballet or climbing trees.
Outside of the club, the Lopoukhine family enjoys long hikes, sunny beach days, and road trips/travelling-both locally and out of town. When you see the family here at the club, please congratulate them for being March's member spotlight..



Celebrate March Employee Birthdays
Please join us in wishing each of them a happy birthday and thanking them for all of their hard work!

Jeff Allen, 03/07
Rosalinda Mendoza, 03/07
Karon Dishmon, 03/11
Muey Saechao, 03/19
Nick Beach, 03/23
Lorna Moglio, 03/21


Registration is Open for Summer Camp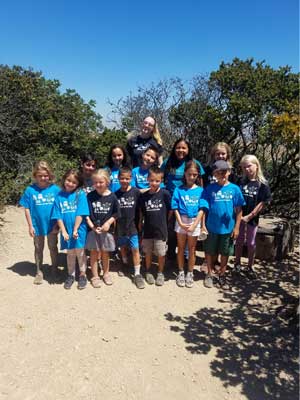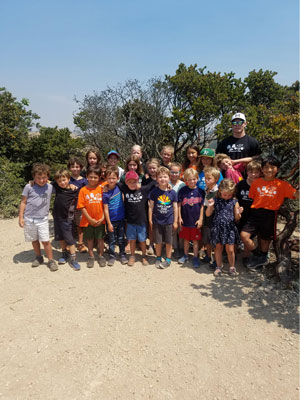 With our new software system, registration for Summer Camp 2019 is a bit different from last year. There is no longer a link on the website; instead you will need to log into Club Automation and register your child(ren) through your member profile.The directions are fairly simple, but I will guide you through this step by step.
Log onto your Club Automation account (cachstc.clubautomation.com)
Click on "Register for Programs" from list on left and it will bring you to "Programs" page
In "Programs" use the "All Events" drop-down menu and choose "Summer Activities"
Click on any of the camps/activities listed under "Program Name" for more details
Scroll through list and choose desired camp week(s)
Click "Sign Up" and you will be prompted to "add family member"
Click "Add to Cart"
Another easy way to register for camp is through The Hills App:
Select "Programs"
Under "Category" scroll until you find "Summer Activities"
Under "Program" scroll until you find "Summer Sports Camp"
Tap "Show Programs"
Scroll through list and choose desired camp week(s)
Tap "Sign Up" and select participants (family members listed on your account)
The next screen will list out the details of the chosen week with times and price
Tap "Confirm"
Tap "Pay"
If for some reason you are having difficulty trying to register, I will be available at the club on Tuesdays and Wednesdays from 5-7pm. We have a laptop available to guide you through the registration process. You can always reach me via email at [email protected] for any questions you may have regarding Summer Camp 2019. Look forward to seeing your children this coming summer.
-Anthony Lum, Summer Camp Director