We Care About Your Health!

Flu & Virus Prevention
At the The Hills Swim & Tennis Club, we are passionately committed to serving our members and guests and our daily focus is on improving the quality of life for all who come to enjoy our wonderful facility and property.

This includes being mindful of seasonal threats to overall health and wellbeing such as the influenza virus, and having an awareness and prevention plan in place for other communicable viruses that are of concern in our country today.

Rest assured our Club has customized procedures in place for each department with specific regard to cleanliness and sanitation of surfaces and equipment, and these practices are regularly reviewed by our management team.

With regard to the flu and other recent viral concerns, we provide ample disinfecting wipes and hand sanitizing stations throughout the Club and are increasing the number of dispensers for use.

Additionally, we are educating and encouraging our entire staff, and also would like to encourage our members and guests as well, to follow precautionary measures recommended by the Centers for Disease Control:
Take everyday preventive actions to stop the spread of germs.
Try to avoid close contact with sick people.
While sick, limit contact with others as much as possible to keep from infecting them.
If you are sick with flu-like illness, CDC recommends you stay home for at least 24 hours after your fever is gone except to get medical care or for other necessities. (Your fever should be gone for 24 hours without the use of a fever-reducing medicine.)
Cover your nose and mouth with a tissue when you cough or sneeze. After using a tissue, throw it in the trash and wash your hands.
Wash your hands often with soap and water. If soap and water are not available, use an alcohol-based hand rub.
Avoid touching your eyes, nose and mouth. Germs spread this way.
Clean and disinfect surfaces and objects that may be contaminated with germs like flu.
Preventative care is the best care.
Antioxidant-rich fruits and veggies and probiotic-rich fermented foods can strengthen your body's immune system. Ensure you are getting enough Vitamin D, whether in foods or supplements, to also increase your natural body armor. A balanced diet, plenty of water, physical activity daily, and a strong sleep schedule are your best defenses.

Your fellow members and the staff at the Club appreciate you following virus defense best practices during the flu season.

Sources:
https://www.cdc.gov/flu/weekly/index.htm#ILIActivityMap
https://www.healthline.com/health/flu/how-to-prevent-flu-naturally#takeaway
https://www.cdc.gov/handwashing/index.html
https://www.cdc.gov/coronavirus/2019-ncov/faq.html
UPDATE FROM OUR GENERAL MANAGER
Dear Hills Members,

Now more than ever it is crucial to stay healthy. The front desk staff will be wiping down all door handles every hour going forward in effort to keep them as clean as possible. We ordered new touchless hand sanitizer dispensers and as soon as they arrive we will wall mount them in different areas around the club. Please do your part in wiping down equipment after using it, whether it be in the Fitness Center, The Clubhouse, or even in the Peak Fit Studio. If you as a member have been sick or think you may be getting sick, please use your best judgment when thinking about coming to the club. We want to make sure that both staff and members are doing their absolute best to keep The Hills a clean and healthy club!

March Madness is upon us, so let's have some fun with it. Whether you have been a Passport participant the first two months of the year or not, all points acquired in the month of March will be doubled! So if you finish the month with 12 points, we'll make it 24! Sure hope everyone who has participated has found it to be a creative way to try out some new programs and offerings that they may not have been aware of prior to the Passport Program.

The Hills is very proud to welcome back the music of Jetblacq! Rebecca and Frank were longtime Hills members and have played here many times in the past. Mark your calendar for Friday, April 3rd, when the duo, along with the rest of their band, will be performing their James Bond 007 show! Tickets are on sale now at the front desk; price includes the show and delicious food. Doors will open at 6:30pm that evening and the band will perform two sets, the first starting at 7pm sharp. This is a one-of-a-kind experience here at The Hills, so be sure to reserve your spot now!

Enjoy the extra daylight coming this weekend as we Spring forward!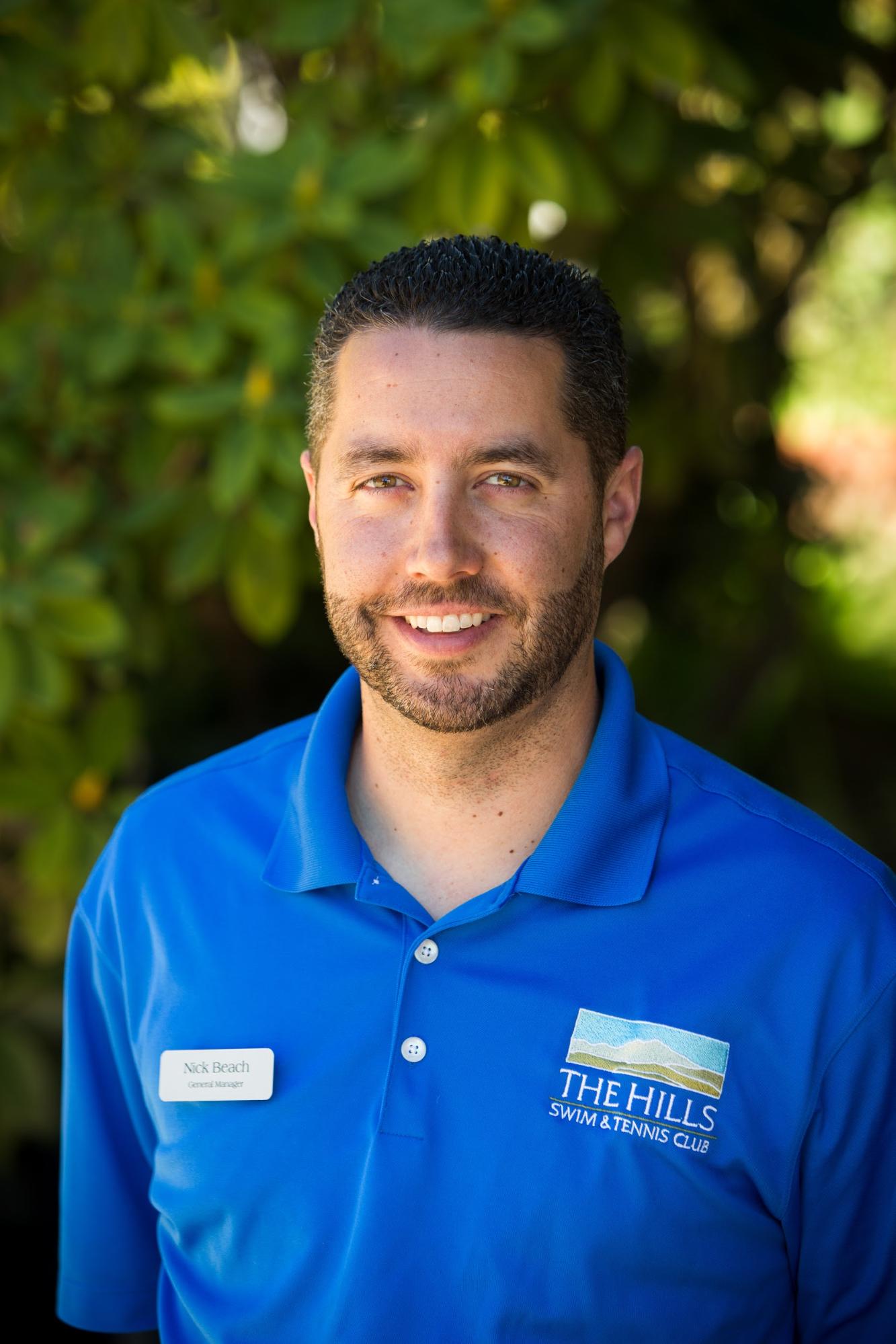 -Nick
UPCOMING EVENTS
March 9: Free Beginner/Novice Tennis Clinic 6-7pm
March 9: Intermediate/Advanced Tennis Clinic 7-8pm (Please call the front desk to sign up)
Weekdays 11am-1pm: Pickleball on the basketball court
April 3: "The Best of Bond 007" Jazz Night



"The Best of Bond 007" Jazz Night

Join Rebecca Faiola and the JetBlacq Band for the amazing "Best of Bond 007 Show" featuring all your favorite James Bond movie theme songs and more. This special club event, which includes dinner, is an intimate setting featuring Brian Cooke on piano, Robb Fisher on bass, Frank on sax and vocals and Rebecca Faiola fronting the band. Frank and Rebecca were longtime Hills club members and are thrilled to return to entertain once again!

We're currently offering an early-bird ticket sale at the front desk: $35 for members and $40 for non-members. Lock in the savings now or pay $40 (members) or $45 (non-members) for day-of tickets. Doors open at 6:30pm, show starts at 7pm. Call 510-339-0234 today or stop by the front desk to reserve your seats before the event sells out!
Childcare Schedule

Mondays 9am-2pm/4-6pm
Tuesdays 9am-2pm/4-6pm
Wednesdays 9am-2pm/4-6pm
Thursdays 9am-1pm/4-6pm
Fridays 9am-2pm/4-6pm
Saturdays 9am-1pm
Sundays 9am-1pm

We value your feedback and are doing our best to accommodate childcare requests. Feel free to contact our Operations Manager, Rosalinda [email protected] with questions/concerns.
Aquatics
Private Swim Lessons Continue in Winter Months

Year-round private and semi-private swim lessons continue. We encourage both children and adults to take lessons regularly, and our qualified swim instructors can help you regardless of your age or experience level. You are never too old to learn how to swim or to improve your stroke!

Book lessons with one of our great swim instructors/coaches here!



Pre-Competitive Swim Team

Classes meet Wednesdays and Fridays

Session 3 March 4-27
Session 4 April 1-24
Session 5 April 29-May 22

Register Here!


Manta Rays (Pre-Swim Team) AGES 4-8; 4-4:30pm
Prerequisite: Swimmers must be able to tread in deep water for 30 seconds. Swimmers must be able to swim unassisted for 10 yards. Swimmers will learn basic swimming skills of all four strokes. Team activity skills and group swim safety is introduced. Instruction will be conducted in and out of the water. We do not hold tryouts or offer make up classes.

Tidal Waves (Novice Swim Team) AGES 6-10; 4:30pm-5pm
Swimmers must pass the prerequisite for swim team: *50 yards of freestyle with side breathing *25 yards of back swimming *Treading water for 30 seconds *Streamline off wall for 5 yards. This group will prepare swimmers for the swim team. This class will incorporate on-deck coaching with minimal in-water instruction. We do not hold tryouts or offer make up classes.

Register Here!
Hills Hurricane Swim Team

The competitive team is year round. Our next round of tryouts will begin in late January.
Full swim team info here!
Pilates

Spring is in the air and this is a good time to refresh and rejuvenate ourselves. Learn more below about our free seminar this month on acupuncture, about Reiki treatment and our Reiki Certification course, and find out how reformer Pilates training can make you stronger after an injury.

To your fitness and health,

The Hills Pilates and Wellness Studio Staff
EVER WONDERED ABOUT THE BENEFITS OF ACUPUNCTURE?

Free seminar on Tuesday, March 24, 6-7 pm

Elizabeth Howe, licensed Acupuncturist, Pilates Instructor and Reiki Master will lead a talk on how acupuncture works and talk about some of the many benefits of receiving acupuncture. She will also talk about herbal treatment and body therapies (cupping, Gua sha) that can immensely improve one's health - touching on topics that include pain, sleep, stress, digestive issues. Elizabeth specializes in pain management, vision loss, and facial acupuncture in her practice and will talk about the specific benefits of acupuncture in improving these areas.

This seminar is free to all members. For more information and to reserve a spot, please contact our studio: [email protected]
REIKI TREATMENT AND TRAINING

We received an overwhelming response to our Reiki seminar in February and we are thrilled to be able to offer more Reiki sessions at convenient hours as well as a Reiki Certification course this month. Curious about what Reiki is and what it can do for you? Read more at ReikiservicesattheHills or contact our studio for information and to schedule a session: [email protected]

Reiki Treatments are $85 for 60 minutes (75 min total session time)

Our Reiki certification Course will be held on Saturday, March 28 and Sunday, March 29.
NOTE: There are only a few openings left and the deadline to register is March 7.
INJURY MANAGEMENT ON THE REFORMER

Did you know that the vast majority of students migrating to Pilates start out as rehab clients? This is because Pilates training enables you to work out with an injury and it is often prescribed by physical therapists as the next step towards full recovery. Pilates can be an empowering tool during a tough comeback from an injury. By strengthening the core and using the mindful technique of Pilates we often find ourselves stronger and more resilient inside and out as we can bounce to full health.
Are you recovering from an injury? Contact our highly skilled Pilates team to find out if Pilates can help you recover and thrive after injury: [email protected]
Group X

On behalf of the group exercise department, thank you to all of the members who took the time to leave us kind Valentine's day notes. Seeing the walls filled with hearts every day was really special. Now that the calendar has turned to March, we are in the final month of our Passport program. It's not too late to get involved! Look for special opportunities to earn bonus points and finish strong!

In other news, we have an exciting new addition to our group exercise team. Bruce is now our new instructor for the Wednesdays 11am Mat Pilates class. Bruce comes with a range of experience in Pilates and Barre. He has put together a program that promises to be challenging for all fitness levels and all are welcome.

Hope to see you in class this month!
-Angelique Pine, Group Ex Director
Peak Fit

Peakfit classes have been so busy lately! Thank you to everyone for your advanced registrations, as it makes it so much easier to plan challenging workouts when instructors know who is joining the class on any given day.

And thank you to everyone who took their first TRX class last month. Please note that we are moving the start time of this Wednesday morning class to 6:15am; enjoy those 15 extra minutes of zzzz's and come join us!

If you haven't tried a Peakfit or TRX class, please reach out to me or register for a class. Your first class is free!

Peakfit March schedule:
Tuesdays & Thursdays 6am
Tuesdays 6:30pm
Wednesdays 6:15am TRX only
Wednesdays & Fridays 9am
Saturdays 8am

Hope to see you in class soon!

- Jennie Votel, Peak Fit Director
510-316-3529
[email protected]
Celebrate March Employee Birthdays

Please join us in wishing each of them a happy birthday and thanking them for all of their hard work!

Jeff Allen, 03/07
Rosalinda Mendoza, 03/07
Karon Dishmon, 03/11
Muey Saechao, 03/19
Dea Velazquez, 03/19
Lorna Moglio, 03/21
Nick Beach, 03/23
Registration is Open for Summer Camp 2020

If you would like to get a jump start on registration for Summer Camp 2020 log into Club Automation and register your child(ren) through your member profile.The directions are fairly simple, but below are the step-by-step instructions.
Log onto your Club Automation account (cachstc.clubautomation.com)
Click on "Register for Programs" from list on left and it will bring you to "Programs" page
In "Programs" use the "All Events" drop-down menu and choose "Summer Activities"
Click on any of the camps/activities listed under "Program Name" for more details
Scroll through list and choose desired camp week(s)
Click "Sign Up" and you will be prompted to "add family member"
Click "Add to Cart"
If for some reason you are having difficulty trying to register, you can always reach me via email at [email protected] for any questions you may have regarding Summer Camp 2020. I look forward to seeing your children this coming summer!

-Anthony Lum, Summer Camp Director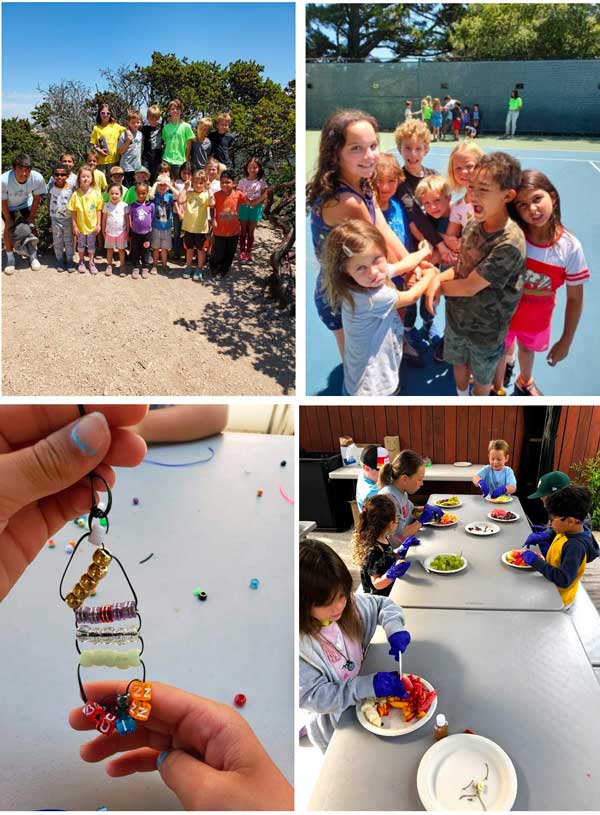 Coach Koung is Taking the Plunge for Cancer Research

On September 27, 2020, Hills swim coach and instructor, Koung Chaiyasane, will board the San Francisco Spirit for a cruise toward Alcatraz ending just under the Golden Gate Bridge. It is there where she and hundreds of other swimmers will hop off the boat and into the bay and, surrounded by safety boats and kayaks, swim 1.75 miles to Yacht Harbor Beach. Koung is doing this as part of the 15th Annual Swim Across America (SSA)-San Francisco Bay Area Swim.

Having volunteered since 2016 and swimming one year, Koung is a veteran of this event, but this year she is literally "jumping back in" for second year of fundraising and is asking for your support by sponsoring her swim. Koung has many years of open-water swim experience and is comfortable swimming in the Bay, although she recalls the water being quite cold in 2018 when she first swam in this event.

All swimmers must raise a minimum of $750 to support the cause. The monetary gift you give will go towards cancer research, prevention and treatment and will make an impact in the fight to find a cure. To make a credit card donation, please visit her web page: https://www.swimacrossamerica.org/site/TR/OpenWater/SanFrancisco?px=1435917&pg=personal&fr_id=5531 If you would prefer to donate by mail, please make your check out to "Swim Across America," ℅ Anthony DuComb, 1684 8th Avenue, San Francisco, CA 94122, and be sure to include a note mentioning Koung's name as the swimmer you are supporting.

SAA hosts multiple charity swims events across the country with proceeds funding life saving cancer research and clinical trials. Proceeds from this local event will support cancer research and patient care at UCSF Benioff Children's Hospital Oakland Research Institute and UCSF Benioff Children's Hospital San Francisco Survivors of Childhood Cancer Program. In 2019 SAA gifted $620,000 to programs at these two local beneficiaries. Koung thanks you in advance for your generosity and may it lead to a cancer-free world!