UPDATE FROM OUR GENERAL MANAGER
Dear Hills Members,

It is obvious to members who have visited the club this past week that the pool deck resurfacing project is well underway! I hope that it has not disrupted too many schedules as it was very necessary to get it done now. We hope that this project will wrap up in about two more weeks. Thank you to those who have been so understanding and patient with the execution of this project. It will be well worth it once it is complete.

We noticed recently that there has been some misbehaving in the shower areas of the women's locker room. Specifically, it appears that some children have been throwing shampoo and conditioner up on the walls and the ceilings. This is a reminder to please let all children know that this is not acceptable behavior in the locker rooms. It takes the cleaning staff a long time to clean up these unnecessary messes.

Happy St. Patrick's Day to all!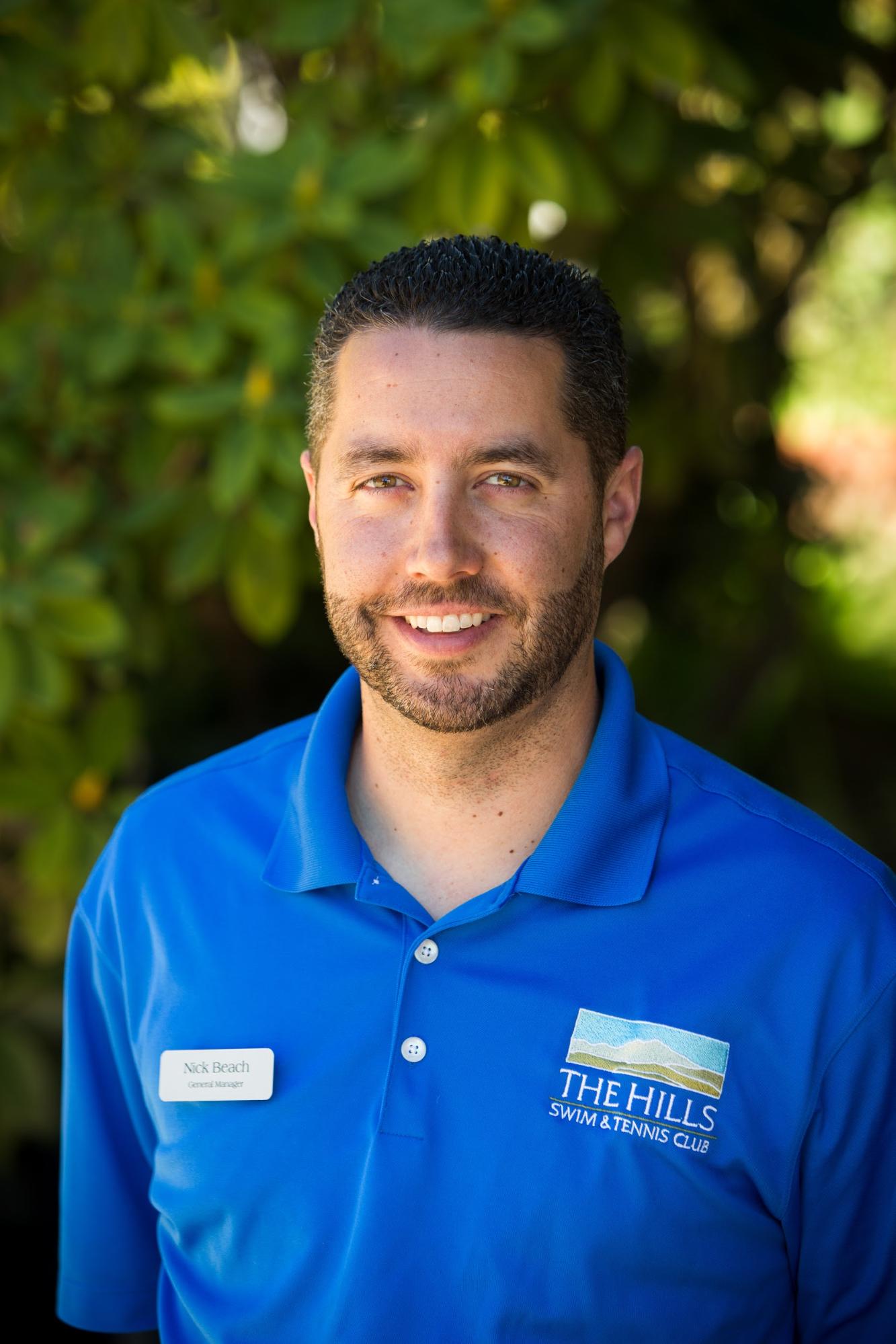 -Nick
Upcoming Events
March 14: Free Beginner/Novice Tennis Clinic 6-7pm
March 14: Intermediate/Advanced Tennis Clinic 7-8pm
Weekdays 11am-1pm: Pickleball on the basketball court
Kids Love Our Summer Camp

Members were quick to sign their kids up for camp as soon as we opened registration last month. That does not mean that all weeks are sold out, but some weeks are filling up quickly, so if you are thinking about registering your child(ren), I recommend doing so earlier rather than later.
This summer we will be offering a FULL day camp, 8:30am-5:30pm. Campers will participate in a variety of activities each day including (but not limited to) swimming, other outdoor sports, hikes, games, arts and crafts and theater. All pool activities will be supervised by a certified lifeguard.
Week 1: May 31 to June 3 (*no camp on Monday, May 30, Memorial Day*)
Week 2: June 6 to June 10
Week 3: June 13 to June 17
Week 4: June 20 to June 24
Week 5: June 27 to July 1
Week 6: July 4 to July 8
Week 7: July 11 to July 15
Week 8: July 18 to July 22
Week 9: July 25 to July 29
Week 10: August 1 to August 5
Week 11: August 8 to August 12
Registration will open Monday, February 7th. Cost: $500 per week* per camper
*$400 for Week 1 since it will only be a 4-day camp
To register via your member portal, log onto your Club Automation account (cachstc.clubautomation.com)
Click on "Register for Programs" from list on left and it will bring you to "Programs" page
Click on either "Kids Camp" or "View"
Click "Sign Up" and you will be prompted to "add family member"
Click "Add to Cart"
To register via The Hills Swim & Tennis Club app:
Select "Programs"
Under Category select "Kids Camp"
Click on "Show Programs" and it is there where you will find the list of available weeks
If for some reason you are having difficulty trying to register, you can always reach me via email at [email protected] for any questions you may have regarding Summer Camp 2022. I look forward to seeing your children this coming summer!
- Anthony Lum, Summer Camp Director
Get Motivated with Our Group Exercise Classes

This month marks the two year anniversary of the pandemic. As we slowly return to some kind of normal, you may be thinking of getting back to pre-pandemic shape. Why not try one of our 50 weekly group exercise classes? All are welcome and the following classes were added this month. Due to popular demand, we are exploring lunch time classes. This month's schedule offers Spin Express on Mondays and Fridays at 12:15pm. In addition, we have added a Sunday yoga class at 11am. Anne Sophie presented her first class last week and it was very warmly received. For those early risers, though, we continue to offer Stephanie's amazing 8:30am yoga on Zoom. Look for additional classes in April, as well as a few time changes. Thanks as always for participating.

See you in class!
- Angelique Pine, Group Exercise Director, [email protected]
Peak Fit Promo Continues in March

Hey Peak Fit enthusiasts! We've been having so much fun these past months, getting to know you all and finding new ways to make you sweat. These last 2 months have been difficult, to say the least, with the illnesses and the mask mandate coming back to the club. I am hopeful that this is behind us. The mask mandate has been lifted which makes it so much more comfortable to work hard, however please know that masks are welcome. Always do what makes you feel most comfortable. The Peak Fit unlimited promotion is still available for $120 this month, as well as the 10-class package for $150. Reach out to me if you're interested in either one of these options. The schedule will remain the same this month; we will revisit more options for April or May. If you haven't tried our classes yet, come on up…your first class is free!
Peak Fit Studio March Schedule:
Mondays: 6:30am (Mixed Format)
Tuesdays: 7:30am (TRX)
Wednesdays: 6:30am (Mixed Format)
Thursdays: 7:30am & 8:30am (Back-to-Back TRX classes)
Saturdays: 9:15am (TRX)

A note about registration for our small group training classes. Please use the app or website to register for class. Classes are canceled if no one has registered 12 hours prior to the start of class. Class sizes are limited*, so please sign up if you plan to come. The drop-in rate per class is $18; 10-pack is $150.

*Maximum capacity is 8 per mixed format class/6 per TRX class

Let's have an amazing month!
- Jenn Nasab, Hills Fitness Coordinator, [email protected]
Personal Trainers Help Mix Up Your Exercise Routine

It's March and the days are getting longer and warmer which makes it so much more tempting to head to the club and get your workout on, right?! Summer is just around the corner, don't wait to get started! Reach out to me about your complimentary Fitness Orientation. You'll have a full 30 minutes with a personal trainer to ask questions, get a tour of the fitness center and see all that's available to you so you can reach your fitness goals.

- Jenn Nasab, Hills Fitness Coordinator, [email protected]
The Hills Pilates & Wellness Studio Welcomes Spring
Are you looking to get some more pep in our step this Spring? Check out our Cardio Pilates class below, it offers a fantastic cardio and core-based workout.

Are you having a hard time relaxing at the end of the day? Feeling pegged up? Try out "Calm & Centered," a class about how to regulate our nervous system and feel good.

Pilates is more popular than ever and there is a class for everyone! Contact our studio to learn more. We hope to see you in our studio soon!

Be well and breathe,
- Therese, Anne, Barbara, Yulia, Colleen and Elizabeth

Contact our studio: [email protected]

Follow us on Instagram and get inspired to do Pilates:
https://www.instagram.com/hillspilatesandwellness/
Cardio Pilates & More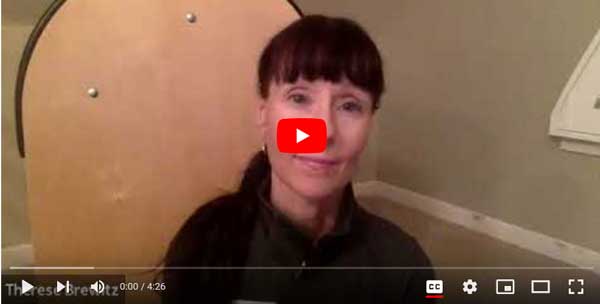 Reformer training is fun and Cardio trampoline and jumpboard training on the reformer is even more fun! This is a safe workout for beginners and experienced Pilates students. Cardio trampoline Pilates is also a terrific rehab tool for knee replacement and other lower extremities.

Pilates Instructor Elizabeth Howe has been devoted to health and wellness since 2012. She holds certifications and degrees in Pilates, Reiki, fitness and Chinese Medicine and runs her own Acupuncture clinic on Piedmont Avenue: https://www.redbirdacuclinic.com/

Wednesdays, 9:30am Sign up online: https://cachstc.clubautomation.com/
Calm & Centered: Boost Your Nervous System To Feel Good

How are you feeling? Are you a little worn down by everyday stress and too much "doom" scrolling?

In this "Calm & Centered" class we use somatic therapy techniques, meditation, martial arts, Pilates, breath work, and other methods to combat the damaging effects of chronic stress and to improve our overall health and wellbeing.

You will learn how to:
Get unstuck physically and emotionally
Support and regulate your nervous system
Release the fight or flight response
Preserve your energy and your calm
Reduce muscle tension
Wednesdays, 6:30-7:30pm, cost $25 per class
This class is offered in person and over Zoom. Contact our studio for more info: [email protected]

Therese Brewitz, STOTT PILATES instructor, holds an MS in Psychology with a speciality in Health Studies and Prevention. She has taught Pilates and movement for more than 20 years to clients ages 3 to 98. She leads the Hills Pilates and Wellness Program with her core conviction, "Movement is Medicine''.
Reformer Classes for All Levels

There is a reformer Pilates class for everyone, beginner to expert. Are you new to Pilates and/or to the reformer? Contact our studio for an introduction to this training: [email protected] You find our updated class schedule here: PILATES STUDIO SCHEDULE MARCH 2022Stay Safe on Zoom!

"Keep it Moving" on Zoom is a small group training class with big ambitions!
Connect on Zoom and improve your fitness with music, dance, strength training, and lots of Pilates! Wednesdays at 5:15pm. Sign up online at: https://cachstc.clubautomation.com
Partner Up with Your Own Pilates Coach

Our Pilates instructors have decades of experience in Pilates, wellness, fitness, and exercise science. We offer Pilates training for injury rehab and "prehab", athletic conditioning, cancer treatment recovery and more. You can train with us over Zoom too. Contact our studio to learn more and to sign up: [email protected]

Be well and take care,
- Therese, Anne, Barbara,Yulia, Colleen and Elizabeth

Follow us on Instagram and get inspired to do Pilates:
https://www.instagram.com/hillspilatesandwellness/
Hills Aqua Fitness Classes: Low Impact, High Participation

Help in the diving well, our aqua fitness classes are a great low-impact group exercise class that is included with your membership. Join the class for a fun workout designed to burn fat, increase cardiovascular fitness, and range of motion and muscle tone. Plus, it's a great cross training exercise. Participants will use flotation belts, noodles, styrofoam barbells and more to perform a variety of motions including water walking/running, abdominal work and toning exercises.
Our aqua fitness classes are typically a fun and social atmosphere, so grab a friend and come up to the club for a morning aqua fitness class! Our aqua fitness classes are offered 3 days a week from 9-10am: Tuesdays with Bz; Thursdays with Sandra; Sundays with various instructors (please refer to the online schedule for the specific instructor for each Sun class). Our aqua fitness classes are popular and therefore we kindly ask that you register in advance if you plan on participating.
Serving Up Some Tennis News

For those adults new to tennis or looking to improve your backhand, join us on the second Monday of each month for our complimentary Adult Tennis Clinics! No sign-up necessary. This monthly event is free, and open to members only. From 6-7pm, beginners get an hour of instruction; 7-8pm is for intermediate/advanced players.

And for those members wanting to meet up for a friendly match or even a competitive doubles match, you can book a 1-hour court reservation per day either on our Manzanita Court or Diablo Court. If you are interested in nighttime tennis, you can reserve Diablo Court after dark as this court has lights.

Just a reminder, that we now have a Tennis Ball Machine available for members to use! It is located on the Manzanita Court, in the corner near the stairs. For those who would like to use it, simply reserve the court for an hour as usual. The brand of machine is Spinshot and the instructions can be found with the machine inside the storage container. So far I have received very positive comments from some of the members who have had a chance to try it out. They recommend downloading the app and using it to control the settings of the machine, which does have it's own wifi signal. Please, please, please, handle the ball machine with care, and always remember to plug the battery charging cord back into it when done using so that it charges for the next member.
Tae Kwon Do is a Kick for Kids

Looking for a new activity for your child that will focus on both body and mind? Sign him/her up for our popular Tae Kwon Do classes! This is a year-round program for kids ages 5-17. Each session involves kicking, punching and self defense, but most of all, we encourage the kids to have fun. Students will learn the five tenets which include Courtesy, Integrity, Perseverance, Self-Control and Indomitable Spirit. The goal of the program is to instill confidence, teach respect, and focus on raising self esteem.

Days/Times: Tuesdays & Thursdays 3:30–4:45pm (Beginner)
Tuesdays & Thursdays 6–7:15pm (Advanced)
Member cost: $85 per month
Non-member: $100 per month

For more information or to register your child, please contact:
Jeff Allen - [email protected]
510-339-0234 x18
Hills Aquatics Makes a Splash

Lap Lane Swimming Rules:
Lap Lane reservations remain weekdays from 9am-2pm in lanes 4, 5, & 6. All other lanes and times are available for shared member swimming.
Please Note: Hills Hurricane Swim Team will be using no more than 4 lanes from 4-8pm, Monday-Friday.
Hot Tub Rules:
Adult hot tub is for ages 18 years and up
Only 9 people allowed in adult hot tub as well as family hot tub at any time
Children younger than 14 years old must have an adult guardian within arm's reach
Flotation devices, toys, kickboards and horseplay are not allowed
No food or drinks in or near the hot tubs
Space Available in Our Summer Junior Lifeguard Camp

Trying to find something for your tween/teen to do this summer? There are still a few spots open for our Jr. Lifeguard Camp! We are offering this weeklong program to 10-15 year olds the following two weeks: June 13-17 and June 27-July 1. The Junior Lifeguard Training Program has been developed to serve many purposes where water safety is our primary goal. Along with water safety activities, we engage in CPR and First Aid training. A secondary benefit is the unique combination of establishing the foundation for good work skills, responsibilities, skill development, competition, and leadership skills. Throughout the week we provide a well-rounded training experience that includes 30 minutes of daily fitness, lectures, demonstrations, and team building activities. An additional two hours per week of volunteering may be required by each Junior guard. Course prerequisite: 50 yards of freestyle or breaststroke. Retrieve a 10-lb. brick from a depth of 12 feet. Swim underwater 15 feet.

Lunch/Snacks are not currently provided. Time: 9am-2pm daily. Cost: $390 per member per session.

Non-members must submit this form prior to registration and email or deliver it to the Aquatics office. An email notification will then be sent with directions how to register online.

REGISTER NOW!
Demand for Swim Lessons at All-Time High

Private Swim Lessons are currently fully booked at this time. No requests will be taken.
Learn more about our offerings here!
Hills Hurricane Swim Team

The competitive team is currently fully subscribed. Full information such as practice times and season dates is located here on the team website. We are not holding tryouts at this time.
Manta Rays & Tidal Waves Pre-Comp Program

WINTER SESSION DATES & TIMES
Session 4: WED/FRI April 6-29
Session 5: WED/FRI May 4-27

Register Here!
Non-Members must submit this form prior to registration and email or deliver it to the Aquatics office. An email notification will then be sent with directions how to register online.

Cost Member: W/F $115, SAT $90 Cost Non-Member: W/F $155

Due to high demand, there are NO REFUNDS or PRO-RATING for these classes for any reason. Swimmers are expected to meet the prerequisite on day one of the class. Classes meet near the diving well. Classes meet month to month. Sign ups for each session will open a few weeks prior to the beginning of each session. Instructions on how to register online or App here.

Manta Rays (Pre-Swim Team) AGE 4-8 W/F 4-4:30pm
Prerequisite: Swimmers must be able to tread in deep water for 30 seconds. Swimmers must be able to swim unassisted for 10 yards. Swimmers will learn basic swimming skills for all four strokes. Team activity skills and group swim safety are introduced. Instruction will be conducted in and out of the water.

Tidal Waves (Novice Swim Team) AGE 6-10 W/F 4:30-5pm
Swimmers must pass the prerequisite for swim team: *50 yards of freestyle with side breathing *25 yards of back swimming *Treading water for 30 seconds *Streamline off the wall for 5 yards. This group will prepare swimmers for the swim team. This class will incorporate on-deck coaching with minimal in water instruction.
Don't Forget About Our Court Sports

Reservations for our pickleball/basketball court have returned. Members can book an hour "block" of time to use the court. This does not mean that the court has to be used solely by one family unit during the hour; feel free to welcome and/or challenge other members to a friendly pickleball or basketball game. If you don't have your own equipment, you can ask the front desk staff for the pickleball bag (complete with paddles and balls) and/or basketballs. Please remember to return any borrowed equipment to the front desk when you are finished playing.

Our court is reserved exclusively for pickleball from 11am to 1pm on weekdays. Games during these "open" weekday hours are friendly, social games with some accommodations made for beginning players. You'll see people of all ages and athletic ability having fun on our court. If you are not familiar with pickleball, it's easiest to learn the rules of play and scoring and the order of serving if you play with someone who already knows them, so mark your calendar and/or book a reservation and head up to the club to join in on the fun!

In addition to pickleball and basketball, we have 2 ping pong (or table tennis) tables just outside of our enclosed court. Both young and old can improve eye-hand coordination and fine motor skills by playing ping pong.Just like pickleball and basketball, the front desk has paddles and balls for members to borrow. Either way, you're bound to have fun and maybe even start some friendly competition! Again, all we ask is that you return any borrowed equipment to the front desk when you are finished playing.
Celebrate March Employee Birthdays

Please join us in wishing each of them a happy birthday and thanking them for all of their hard work!

Jeff Allen, 03/07
Mitch Curtis, 03/07
Rosalinda Mendoza, 03/07
Annemaria Rajala, 03/08
Wilton Cappel, 03/17
Dea Velazquez, 03/19
Nick Beach, 03/23
Erin Lucas, 03/30