UPDATE FROM OUR GENERAL MANAGER
Dear Members,

Summer is almost upon us and the fitness expansion is about to be completed just in time. We will be closing the Fitness May 29 to approximately June 1st. It may take longer to get everything transitioned over but thankfully we will have wonderful weather to get your workout done outside. Thanks for everyone's patience as we are coming down the home stretch and will soon be able to enjoy more space to work out and take small group classes in the upstairs Peak Fit studio. We will have an amazing assortment of equipment upstairs that everyone can use when a class is not in session.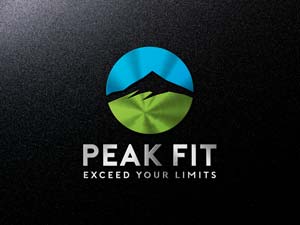 A big congratulations to Bob Kingsbook for being this years 90 Passport winner. He completed all three months of activities and won the grand prize of $250 member credit. All in all he received $310 in member credits for working out and trying new things around the club. Great job Bob!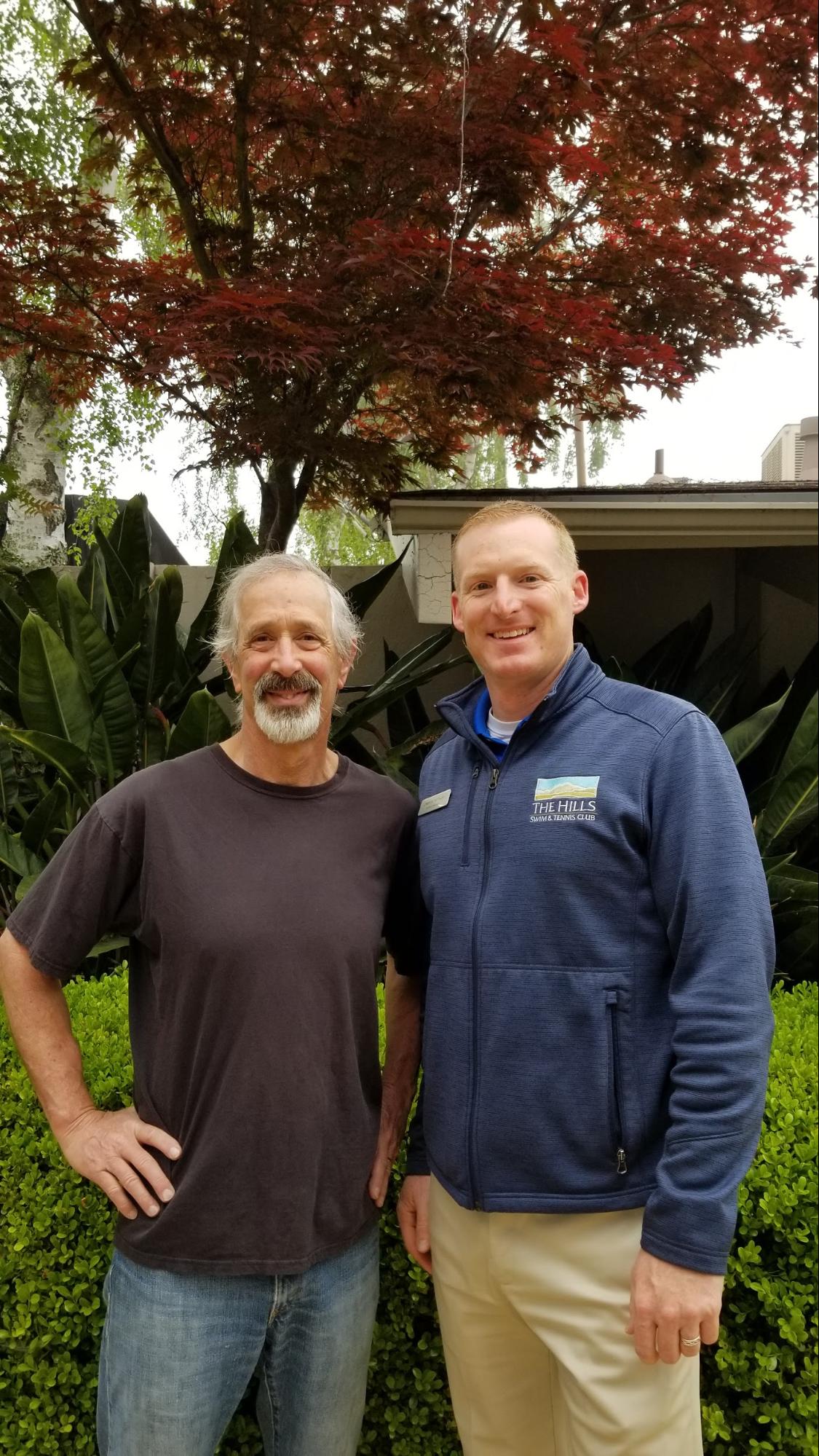 As summer fun is approaching we are reminded of water safety and other policies that are important to follow around the club. In recent weeks staff have witnessed kids being unsupervised around the pools. All children under the age of 14 must be supervised at all times in all areas of the club. When your child is under 43 inches tall they must be within arms reach and have a life jacket on. Parking is also an issue during those hot days. Please see rules 9 & 10 in our policies (insert policies link) that state that parking on the street is illegal and unsafe in most areas. Please carpool and park in the parking lots. Also there is no stopping in front of the club as this is very dangerous. Please use the lower parking lot to pick up and unload kids. We will have a new area designated for this when we expand the parking lot.
Trying something new at The Hills as we are introducing Pickleball on Mondays at 11am on the Basketball Court. Unsure what Pickleball is all about, feel free to drop by and learn more on any Monday.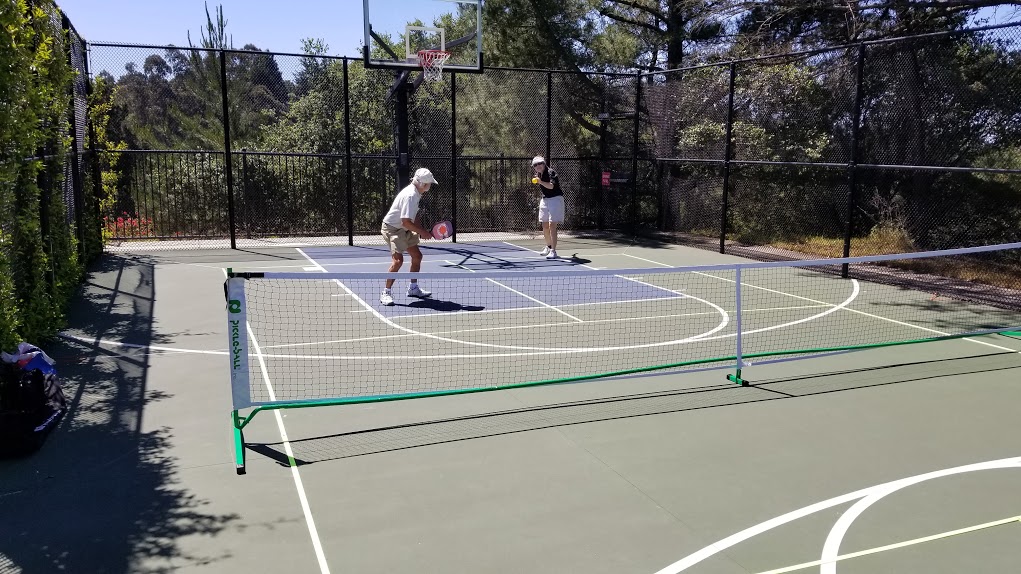 Calling all artists. We are looking to bring back a tradition that was once a great display in the lobby. If you have some art that you would like to display please call the front desk to sign up displaying your art for one month.

To your health and wellness,

Derek




Jeff Allen's Amazing Influence on Hills Member Boyd Sleeth
By Dave Newhouse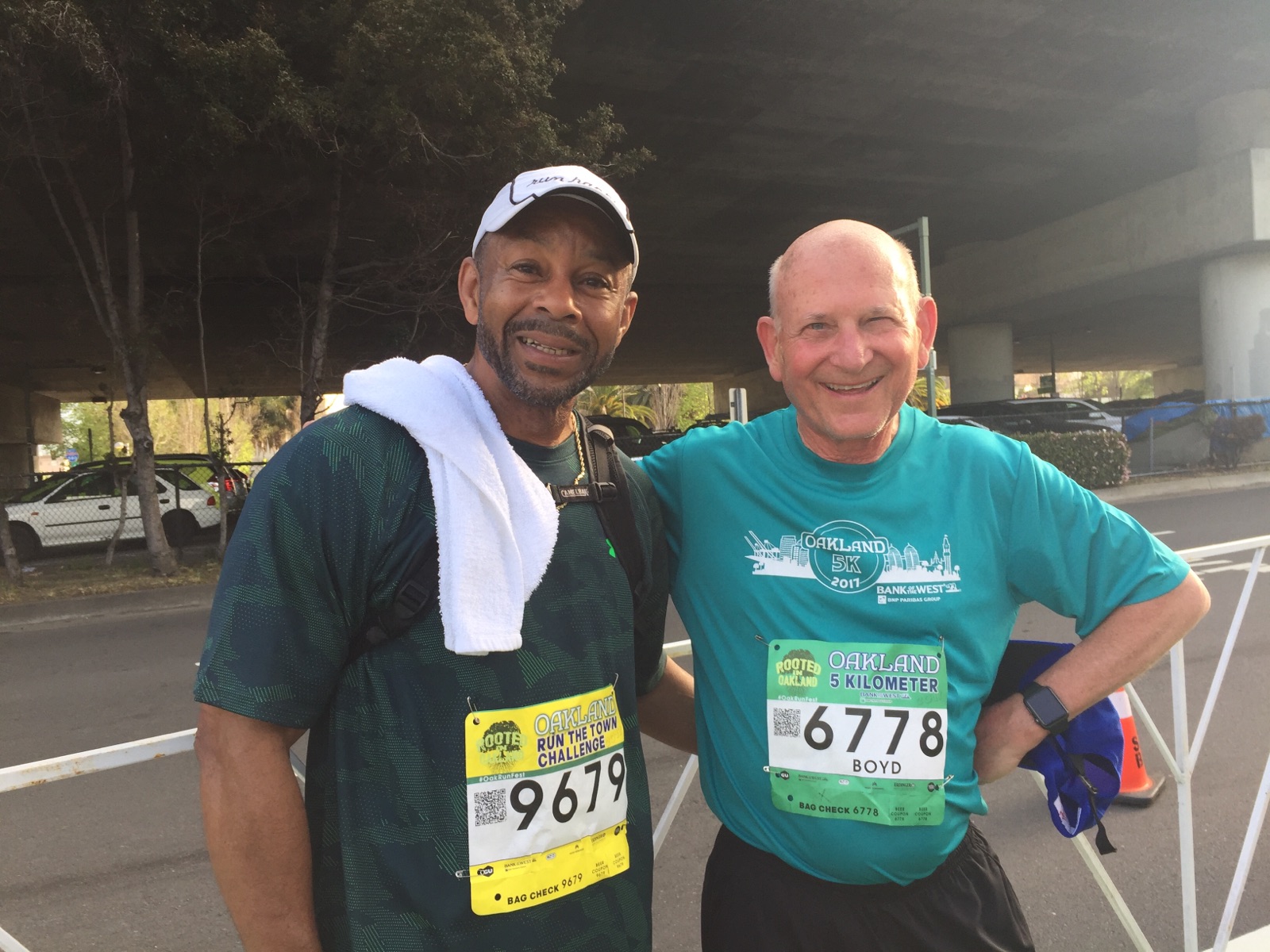 Boyd Sleeth was 30 pounds overweight and hiding a diagnosis of prostate cancer that had already metastasized when he asked Jeff Allen to become his personal trainer four years ago.

Now Jeff isn't a miracle worker, but Boyd believes otherwise, because he lost those 30 pounds and his cancer has disappeared.

"It was an aggressive cancer that had moved into a hip bone," Boyd, a 66-year-old retired attorney, recalled. "I was a distance runner in my youth, but I hadn't exercised in a long time. So I was intimidated, wondering if I was going to succeed or if I was going to give up. The difference between success and failure was Jeff Allen."

Right away, Boyd found that Jeff was encouraging, and educational, about offering him a "fantastic change in my life. My cancer now has been described as indolent."

Indolent, as in invisible.

"My hip is fine now," Boyd said," whereas at the time of my diagnosis, I was limping around."

He now runs 15 miles a week, and he took first place in the most recent Oakland Running Festival's 5K run, 65-69 age group. None of this could have been possible without Jeff Allen, a training specialist at The Hills for 17 years. Boyd didn't inform him initially about the cancer, while hoping, somehow, that an exercise program might eliminate it.

"With the clientele here," Jeff said, "somebody's always going through something, like strokes and heart attacks. I do a personal evaluation of each person I'm working with to put together a program. Not knowing about Boyd's cancer, I just approached him as someone who needed to get in shape. He started out walking, then jogging, then running. I kept pushing him out of his comfort zone. Then I planted in his head the idea of running the 5K."

Jeff added that "my gratification comes from changing someone's life," the same way that he improved Boyd's "quality of life." Jeff also trains Boyd's wife, Carol, and the prodding, yet friendly, manner of Jeff's conditioning regimen often leads to a friendship, much like his close relationship with the Sleeths.

Jeff praised Boyd's motivation, based on the latter's exercising six days a week. But Boyd's equally praising of Jeff.

"He's always positive," said Boyd. "He had this picture of me of how I would develop. I now run a 10K every Monday."

Boyd isn't Jeff's most difficult client. That would be the lady who couldn't get off the floor when she came to Jeff. After six months under his coaching, and coaxing, she got up off the floor, hugged him, and cried. Jeff's eyes teared up telling that story.

"I'm in the best health I've ever been in because of Jeff," Boyd said. "I feel so good. Jeff is an institution here, and he's beloved here. His positive attitude is infectious. He's a guy you gotta like."



Jazz Night a Huge Success!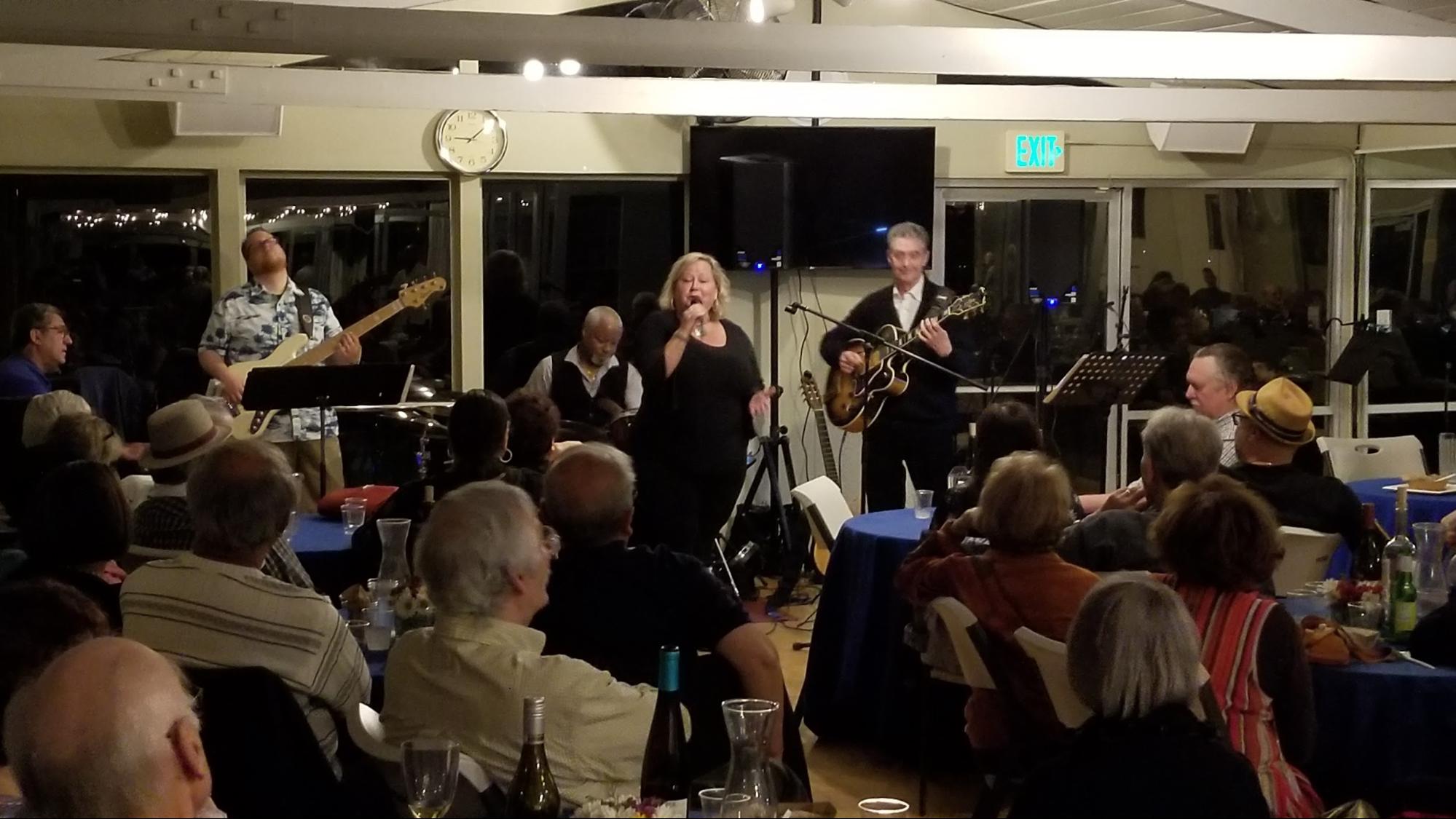 On Friday, May 4th, The Hills welcomed "Swing Tank" a jazz band featuring Eddie Pasternak on lead guitar who happens to be our Tennis Director. He, along with Scott Thompson on bass guitar, Marcos Silva on the keyboard , and Leon Joyce Jr. on drums, played masterfully in front of a sold out crowd. We even had a guest appearance on lead vocal by Hills member Rebecca Faiola for a song. It was really a magical night as The Hills staff catered a fabulous dinner of baked salmon, jambalaya, herb rice, mixed veggies, salad and beighet. Be on the lookout for the next time we host a night like this as tickets will most definitely be going fast, and thanks again to The Hills staff and especially Eddie, Scott, Marcos and Leon for such an incredible night!


Aquatics
Prepare for Swim Team
Join our pre comp groups and prepare for swim team. We start kids on the competitive team at age 5, so make sure to get your kids ready. Swim team runs year round!

Pre-Competitive Swim Team
Manta Rays (Pre-Swim Team) AGE 4-8, 4:00pm - 4:30pm on Wednesdays & Fridays
Swimmers will learn the basics of all four swimming strokes as well as how to swim in, and jump or dive into deep water. Team activity skills and group swim safety is introduced. Instruction will be conducted in and out of the water.

Tidal Waves (Novice Swim Team) AGE 6-10, 4:30 - 5:00pm on Wednesdays & Fridays
Swimmers must pass the following prerequisites for swim team: *50 yards of freestyle with side breathing, *25 yards of back swimming, *treading water for 30 seconds, and *streamlining off the wall for 5 yards. This group will prepare swimmers for competitive swim team and will incorporate on-deck coaching with minimal in-water instruction.

Session 5 May 2 - May 25 (Wed/Fri)
Session 6 June 5-28 (Tue/Thu)
Session 7 July 3-26 (Tue/Thu)
Session 8 July 31-Aug 23 (Tue/Thu)

Register Here!
Non-Hills members must complete this form prior to registration.



Private/Semi-Private Swim Lessons
Year round private and semi-private lessons continue. We have plenty of instructors with variable hours. Create a great swim experience and book directly with an instructor. Please view our updated information, pricing, and procedures on our website.

Here are our instructors:
Daniel Camozzo » Daniel's Schedule
Koung Chaiyasane »
Eden Golshani » Eden's Schedule!!
Mat Lacounte » Mat's Schedule!
Erin Lucas » Erin's Schedule!
Alexandra Spencer-Wong »


Group Swim Lessons
Our summer group swim lessons are open for registration. Small group lessons are available for 10 weeks in the summer for ages 3+. Come join our Tadpoles, Minnow, Guppies, and Mackerel classes. Please view our offerings and register here!


Junior Lifeguard Camp
Session 2 June 18 - 22 M-F 9am-3pm
Session 8 July 30 - Aug 3 M-F 9am-3pm

This program is designed as a community-based water safety program for youths 10– 15 years old. The Junior Lifeguard Training Program has been developed to serve many purposes where water safety is our primary goal. Along with water safety activities we engage in CPR Certification and First Aid training. A secondary benefit is the unique combination of establishing the foundation for good work skills, responsibility, certification, skill development, competition, and leadership skills. In providing a well-rounded training experience, we include 30 minute daily fitness, lectures, demonstrations, and team building activities. An additional two hours per week of volunteering may be required by each JR guard. Course Pre-Requisite: 50 yards of freestyle or breaststroke. Retrieve a 10 LB. brick from a depth of 12 feet. Swim underwater 15 feet.

We are open to non members as well. Full registration here!



Summer Camp 2018!
Summer Camp 2018 is finally here!! Registration can be completed online. Here are a couple of steps to follow when registering for the summer:
1. log onto our website hills.caclubs.com
2. scroll down to camp registration (located on the right side of the home page)
3. click on the icon to sign up for the activities
Once the registration is complete, you will be required to fill out a camp waiver form before the week your children is scheduled to attend. We have brochures readily available to pick up if you would like. If you have any questions, please feel free to contact Anthony at [email protected]. Look forward to seeing you at Summer Camp 2018!!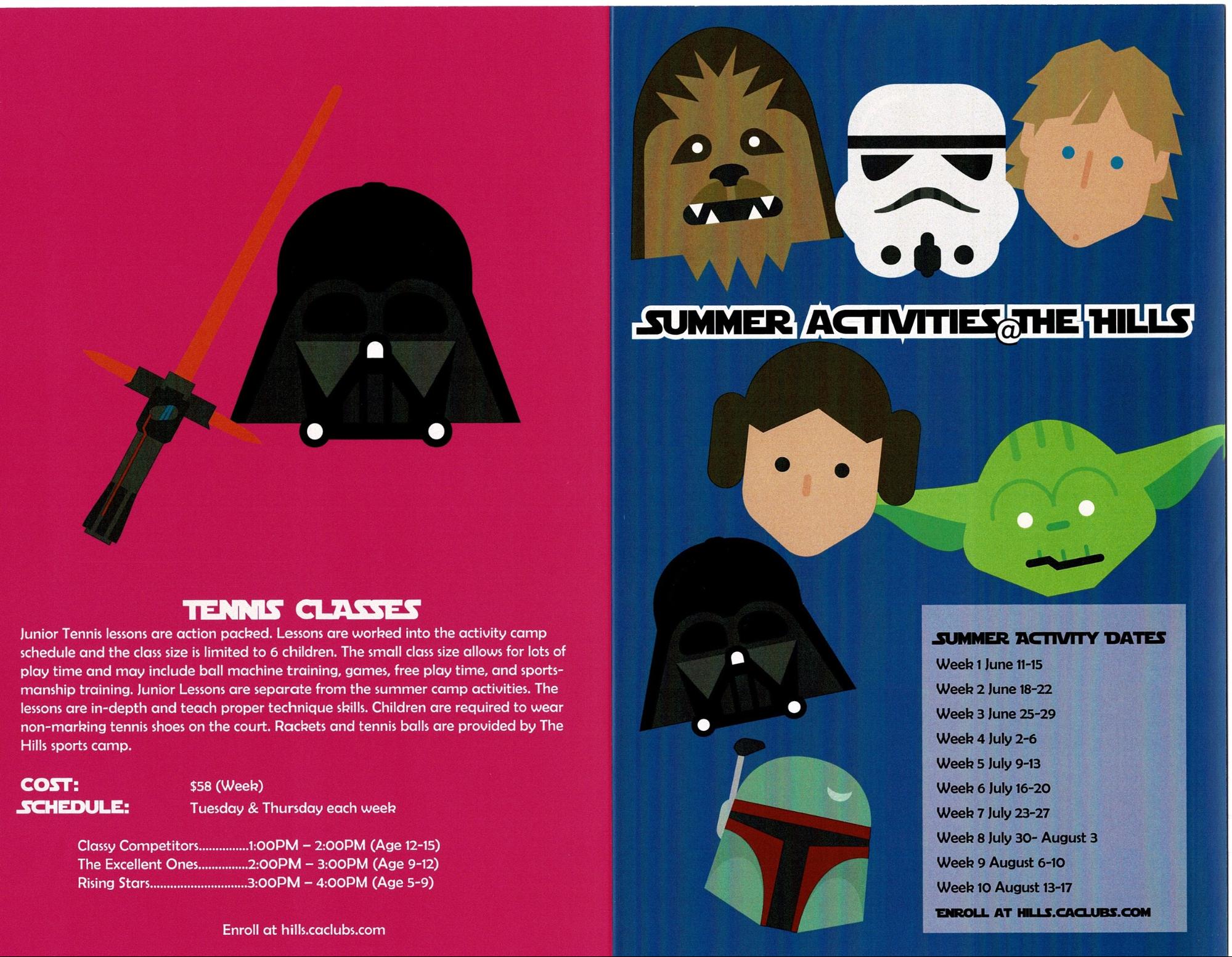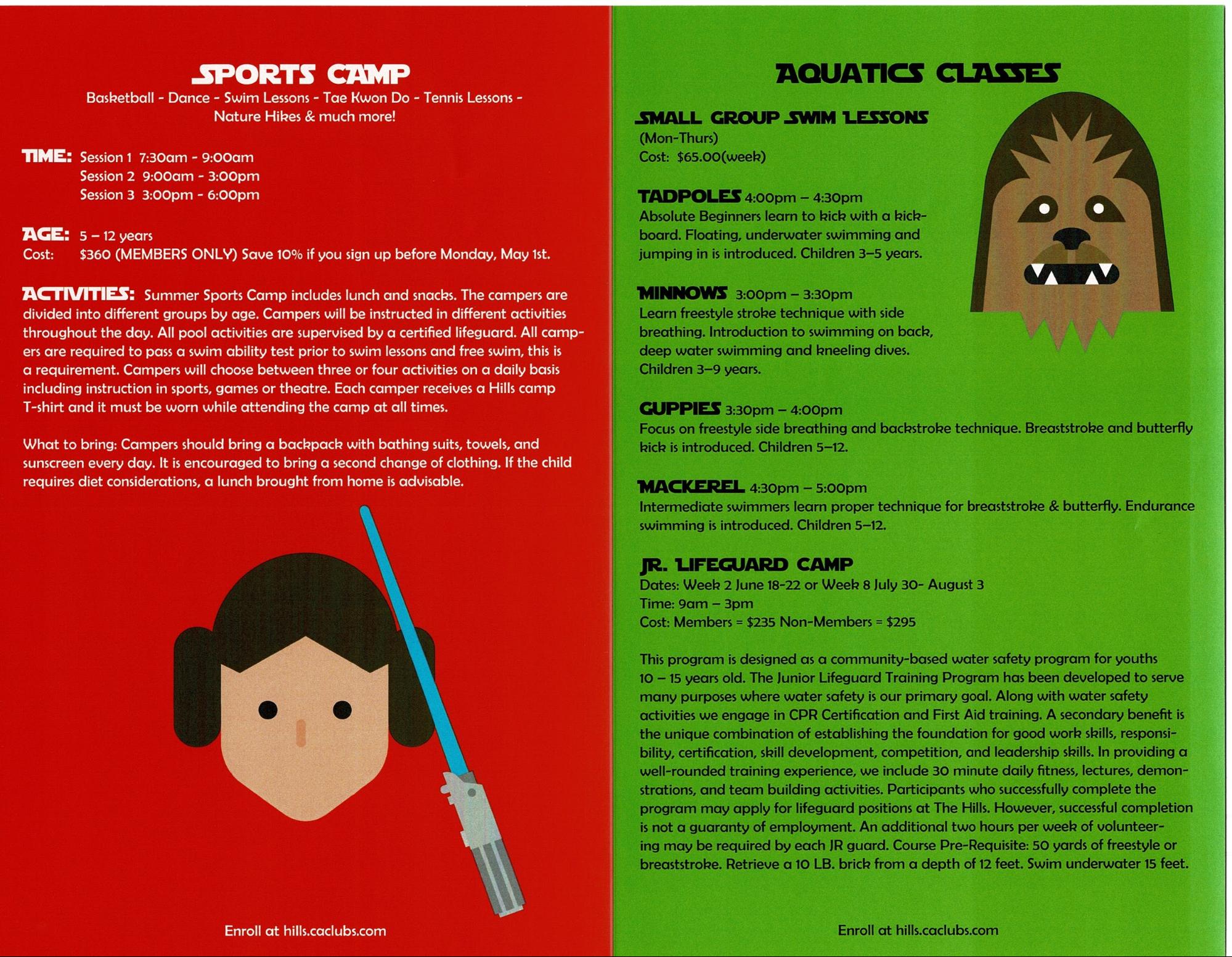 Group X
We have a few changes for our May schedule. Wednesday's Aqua aerobic's class shifts to an earlier time for the summer. Starting May 2nd, B.Z's 10:00am class will be held at 9:00 am. Also, I'd like to welcome Liz to a new Zumba timeslot. Liz has done a great job with her 11:00am Zumba H.I. (High Intensity) class on Sunday. I am happy to announce that she will be taking over Thursday's 10:10am Zumba class as well. The new position will start May 10th. Kathleen will continue to teach Body and Soul for us on Mondays and Sundays. Keep an eye on the bulletin boards, or the website for the Memorial Day schedule. It will be posted soon.
See you in class-
Angelique
Pilates
Million dollar question: Can Reformer Pilates training replace strength training?
The short answer is yes. A typical reformer class of 55-60 minutes consists of multiple core, upper and lower body strengthening exercises, so you do get your strength training taken care of in class.
What differentiates Reformer Pilates training from the work you would do in the gym?
1. Reformer Pilates tends to hone in on different muscles. Yes, you are working the lats and quads, just like in the gym, but you are also training the deep core stabilizers, the glutes and the smaller stabilizers of the shoulders. These are muscles that tend to be neglected in the gym (unless you have a great personal trainer who can specialize your workout).
2. The focus and attention to detail. All strength training requires good form, however, in Pilates reformer classes with its small group format, your training and your form are closely supervised by the instructor and he or she may queue you on your breathing, your spinal alignment and even on where you place your gaze.
3. Flexibility gains. In reformer Pilates we lengthen and strengthen. Every movement is done against supportive spring resistance with the purpose of working the muscles and joints at full range of motion and releasing them simultaneously. This training feels good, we are stretching while working out and it also makes the muscles stronger, as they can move at full range of motion, while making them more resistant to injuries. Tight, short muscles tend to be our weakest muscles.
4. Pilates is mindful training that improves our balance and our mind/body connection, other benefits that may bolster us against injuries.
5. Reformer Pilates can reduce muscle imbalances. Not only do we work different, deeper, and smaller muscles on the reformer, we also work the whole body towards greater symmetry in movement. No more dominant right leg, right side, weak left hip, etc.
6. Improve posture. In our tech-centric world, we find ourselves suffering from pore posture and tight neck, back, and hip issues that can be mitigated by regular training on the Pilates reformer. Improvements don't happen overnight, but regular Reformer Pilates training as been shown to combat many problems associated with sedentary computer work and with long commutes.
So should I ditch my gym workout if I start doing Reformer Pilates? No. If you are already working out in the gym and you are enjoying it, keep it up. Regular strength training and Reformer Pilates complement one another very well.
Can I cut back on strength workouts if I throw in a Reformer class? Yes. Replace one of your strength sessions with Reformer training and you will feel and see the results.
We offer Reformer Pilates classes 6 days a week in the Pilates studio.
Here is our schedule: Hills Pilates Studio scheduler
For more information about our program, contact our studio: [email protected]
Hope to see you in the gym and in the Pilates Studio!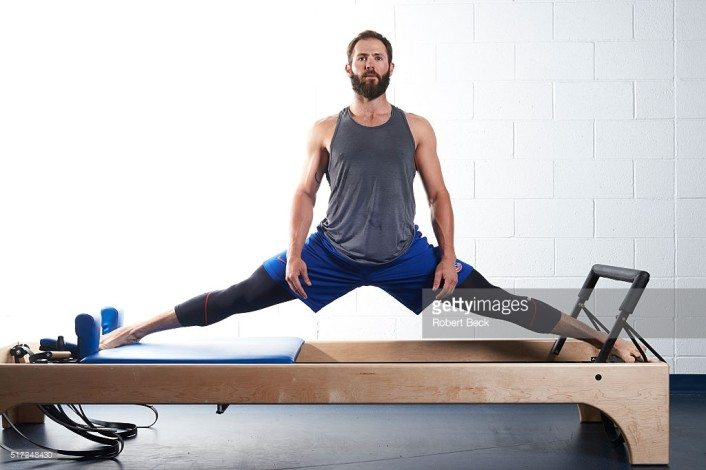 Philadelphia Phillies Pitcher Jake Arrieta is an avid Pilates practitioner.


Celebrate May Employee Birthdays
Ann Livingston, 5/7
Robin Rosario, 5/14
Birgitte Rohrbach, 5/27
Please join us in wishing each of them a happy birthday and thanking them for all of their hard work!



UPCOMING EVENTS
May 14: Tennis Clinic
May 29 - June 1(approximately): Fitness Center Closed for construction/installation of equipment
June 11: Tennis Clinic


Augie's Quest