UPDATE FROM OUR GENERAL MANAGER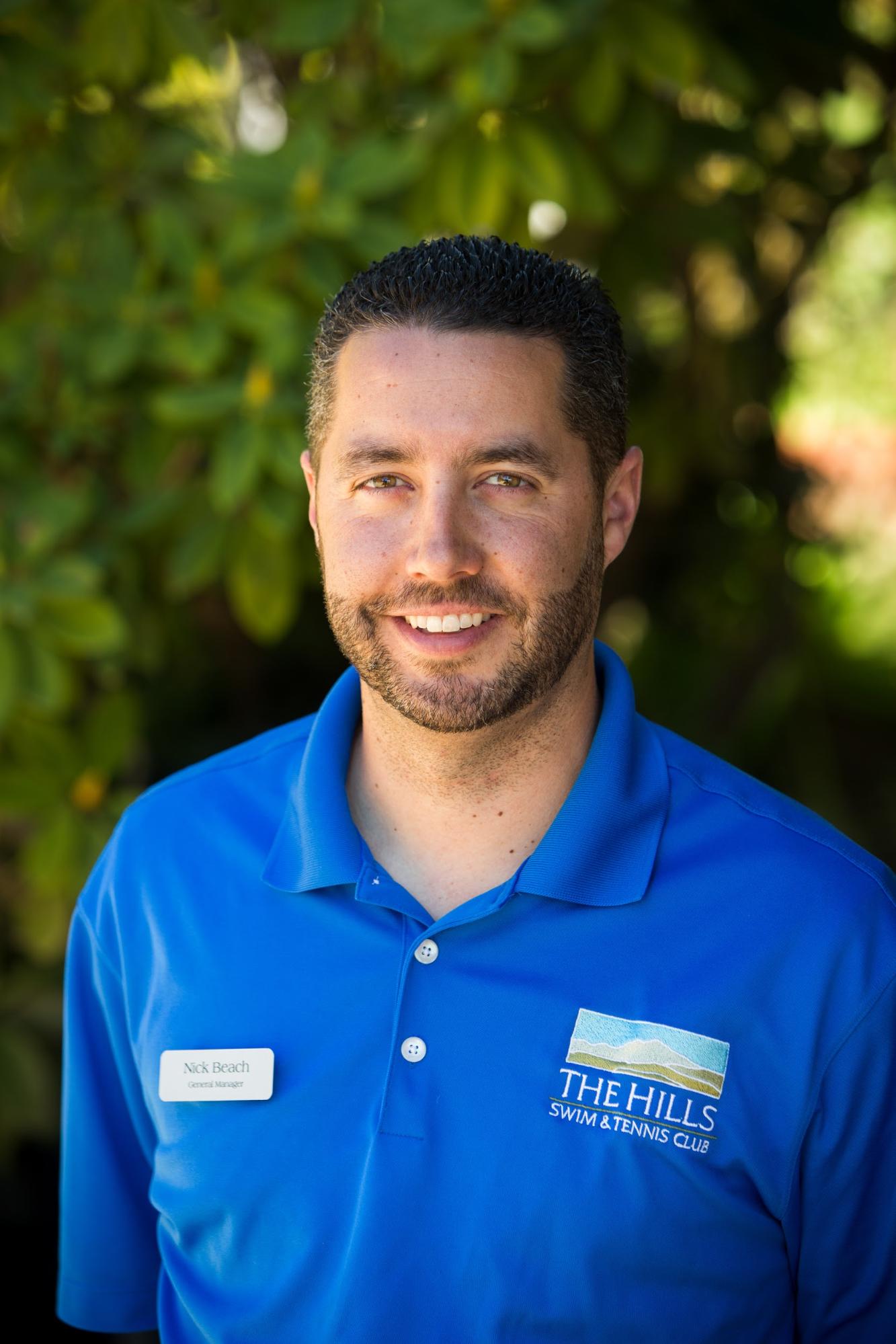 Dear Hills Members,
May is here, and just like that, summer is right around the corner! Hard to believe, but very exciting for everyone involved here in The Hills community. I want to remind everyone how fortunate we are to have this amazing place to enjoy. As I said when I first addressed all of you, I've fallen in love with this place for so many reasons. The members, the staff, the ambiance, the sights, the wildlife; I could go on forever. So please, soak up all the feels that this club provides and enjoy it all with those around you, even if they are folks you're just meeting for the first time.
It appears that the actual road construction part of the work along the upwards lane of Shepherd Canyon Blvd is nearly complete. I am unsure if their next step will be to focus on the replacement of the old guard rails, but I imagine they will since now would be an opportune time to do it. Our hope is that the road closure will be ending later this month, making it a little easier for all of us to get up here.
I want to send a big thank you to Shane Young, the photographer that was here the entire day of April 22nd for The Hills photo shoot, as well as all participating members. This was coordinated in an effort to capture what this club offers in terms of services/programs, beautiful scenery, and people who make us authentic. The photos will be featured on our newly revamped website, which should be debuting a little later this summer. These photos will also be used for social media posts on our Facebook and Instagram pages, and when needed, for additional projects down the road. I also need to give a huge shout out to the staff who did a phenomenal job getting the club prepped and communicating to the members what was happening. I received the photos this past week and they look amazing! Can't wait to share them with you (and yes, my new photo above is one of them 😊).
We are on schedule to reopen the grill in the cafe on Monday, May 20th. During the short time it has been closed, we were able to deep clean the entire kitchen, change up our menu, and prep to make sure this summer offers the best cafe we've ever had. I'm confident that members and guests will appreciate some of the new menu items, and I look forward to seeing everyone enjoying food, drinks, snacks and smoothies in the very near future.
We finished painting the new Pickleball lines on the basketball court. A big thank you to Bill Gage and Elaine Hoffman, our Pickleball ambassadors, who spearheaded this project. The court is reserved exclusively for Pickleball weekdays from 11am-1pm, and if you have not had a chance to stop by and observe, I highly recommend you do so. The game is incredibly fun to watch as well as play, and I am happy to see that a strong group of members enjoy it so much!
A few rapid reminders before I sign off. The upper parking lot has always been one way in and one way out. I have received complaints of people driving in or out the wrong way. Please keep an eye out for the signage around the upper parking lot and abide by the posted club rules.
The saunas are a luxury that many people come here to use. Please be mindful of others when using the saunas and follow the policies that are posted next to the sauna doors. For the saunas to properly work, the doors must remain completely shut except while entering/exiting. Also, do not leave unattended items such as towels and clothes in the sauna, as it is not meant to be a dryer and it is disrespectful to others to take up bench space with excess items that aren't supposed to be in there in the first place.
Lastly, Memorial Day weekend will be here before we know it. Our club is made for weekends such as this, and I'm looking forward to it as much as you are. With this anticipation comes the possibility of more people and parking congestion. Please be patient, courteous and understanding with each other, members, as well as the staff. If everyone puts their best foot forward during the busier times, there's no reason for the club experience not to be just as awesome as any other time. And let us not forget that Memorial Day weekend is a tribute to honor those who died in the United States Armed Forces serving this great country.
Happy Memorial Day everyone...and before signing off, Happy Mother's Day to each and everyone of the moms who do and have done so much for their kiddos!
-Nick
UPCOMING EVENTS
May 13: Free Beginner/Novice Tennis Clinic 6-7pm
May 13: Intermediate/Advanced Tennis Clinic 7-8pm (Please call the front desk to sign up)
Childcare Schedule:
Mondays 9am-2pm/4-6pm
Tuesdays 9am-2pm/4-6pm
Wednesdays 9am-2pm/4-8pm
Thursdays 9am-1pm/4-8pm
Fridays 9am-2pm/4-6pm
Saturdays 9am-1pm
Sundays 9am-1pm

We value your feedback and are doing our best to accommodate childcare requests. Feel free to contact our Operations Manager, Rosalinda [email protected] with questions/concerns.
Aquatics
Swim Team
Pre-Competitive Swim Team Manta Rays and Tidal Waves - Spring and Summer 2019
Register here!

Session 5 May 1-24 (Wed/Fri)

(1 week off, Memorial Day week)

Session 6 June 4-27 (Tues/Thurs)
Session 7 July 2-30 (Tues/Thurs, *no practice July 4th)
Session 8 Aug 1-27 (Tues/Thurs)

Manta Rays
(Pre-Swim Team) AGES 4-8; 4-4:30pm
Prerequisite: Swimmers must be able to tread in deep water for 30 seconds. Swimmers must be able to swim unassisted.
Swimmers will learn basic swimming skills of all four strokes. Team activity skills and group swim safety is introduced. Instruction will be conducted in and out of the water.
Tidal Waves
(Novice Swim Team) AGES 6-10; 4:30pm-5pm
Swimmers must pass the prerequisite for swim team: *50 yards of freestyle with side breathing *25 yards of back swimming *Treading water for 30 seconds *Streamline off wall for 5 yards. This group will prepare swimmers for the swim team. This class will incorporate on-deck coaching with minimal in-water instruction.

Competitive Swim Team
TRYOUTS every Friday in May at 5:15pm (just show up)
Prerequisites are here!
Full information about the team is here.
Group Swim Lessons
SUMMER 2019
Register here
! Members Only
Small group classes are limited to 4 maximum per class.
Tadpoles:
Absolute beginners learn to kick with a kickboard. Floating, underwater swimming and jumping in is introduced. Children 3–5 years.
4pm–4:30pm OR 4:30pm-5pm
Minnows:
Learn freestyle stroke technique with side breathing. Introduction to swimming on back, deep water swimming and kneeling dives. Children 3–9 years.
3pm–3:30pm
Guppies:
Focus on freestyle side breathing and backstroke technique. Breaststroke and butterfly kick is introduced. Children 5–12 years.
3:30pm–4pm
Junior Lifeguard Camp
Register Here!
(open to non-members; non-members
must complete and submit this application
prior to signing up)
Session 2 June 17-21 M-F 9am-3pm
Session 8 July 29-Aug 2 M-F 9am-3pm
This program is designed as a community-based water safety program for youths 10–15 years old. The Junior Lifeguard Training Program has been developed to serve many purposes where water safety is our primary goal. Along with water safety activities, we engage in CPR and First Aid training. A secondary benefit is the unique combination of establishing the foundation for good work skills, responsibilities, skill development, competition, and leadership skills. In providing a well-rounded training experience, we include 30-minute daily fitness, lectures, demonstrations, and team building activities. An additional two hours per week of volunteering may be required by each Junior guard. Course Prerequisite: 50 yards of freestyle or breaststroke. Retrieve a 10-lb brick from a depth of 12 feet. Swim underwater 15 feet.
Private Lessons
Remember that we have an 86-degree warm recreation pool and we offer year round swim lessons. We have numerous instructors open to take private lessons. Bookings are done directly with an instructor. Much more information and info about instructors is here!
Pilates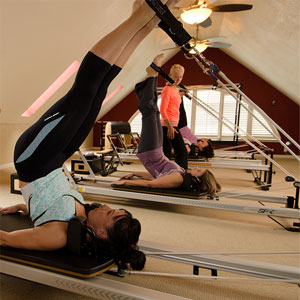 Photo of Pilates Reformer Class
If you haven't yet tried a class in our Pilates studio, we highly recommend it. Please take a look at the schedule and reserve your spot in class by calling the club.

Pilates Studio Weekly Schedule:
Mondays 11-11:55am Reformer Level 3 w/ Therese
Tuesdays 9:15-10:10am Reformer Mixed Level w/ Anne; 5-5:55pm Reformer Level 2 w/ Barbara
Wednesdays 6:45-7:40am Sunrise Barre w/ Mae; 5-5:55pm Men's Reformer w/ Therese; 6:15-7:10pm Better Back Reformer w/ Therese
Thursdays: 6:30-7:25am Reformer Level 2 w/ Mae; 5-5:55pm Reformer Level 3 w/ Therese; 6-6:55pm Mixed Level Reformer w/ Therese
Sundays 12-12:55pm Mixed Level Reformer w/ Mae
*NOTE: There is an additional fee for all classes in our Pilates Studio

I hope to see some new faces in the studio this month!
Contact our studio today for questions/concerns or to book a session: [email protected]
-Therese Brewitz, Pilates Director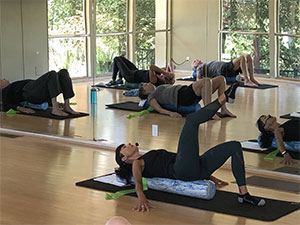 Photo of Pilates Level 1 Class
Another way to "dip your toe" into Pilates is by taking one of the classes offered in our clubhouse studio. These classes are free of charge and no reservation is required.

Weekly Pilates Class Schedule Offered in Clubhouse Studio:
Mondays 6-6:55pm Bosu Pilates w/ Therese
Wednesdays 11:05-12pm Mat Pilates w/ Mae; 5-5:55pm Pilates Plus w/ BZ
Fridays 10-10:55am Pilates Party w/ Therese; 11-11:55am Pilates Level 1
*NOTE: These classes are drop in/free of charge to all members


Group X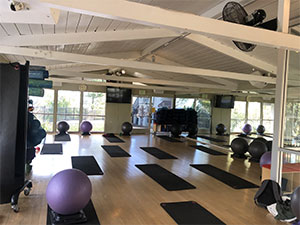 Happy Mother's Day! We hope you have a wonderful day with your family. The Hills will be holding our regular group exercise schedule this Sunday, so be sure and take some time for yourselves, and join us in class.
Another upcoming holiday is Memorial Day on Monday, May 27th. Please be aware of the modified schedule that day.
Memorial Day Schedule:
7-8am Spin with Luci
8-8:30am Sculpt Express with Luci
9-10am Spin/Stretch with Birgitte
9-10:15am Aqua/Taichi with Elaine
10-11am Strength and Balance with Birgitte
1-2pm Yoga with Amber
All other classes that are normally held Mondays will be canceled.
Hope to see you in class this month!
-Angelique Pine, Group X Director
Peak Fit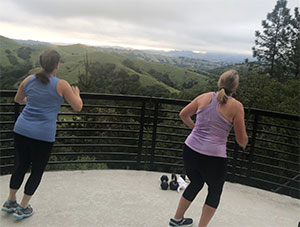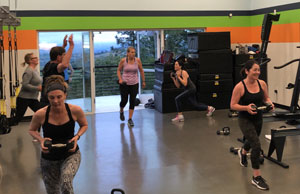 Peak Fit classes are rolling right into summer. As you can see from the pictures, it's been nice enough to workout on the deck--even at 6am!
Our class schedule will remain the same through June. If there is another class time you'd like to see, please let me know.
Peak Fit Weekly Schedule:
Mondays 9am with Virginia
Tuesdays 6am with Jennie
Tuesdays 6:30pm with Shauna
Wednesdays 6am TRX with BZ
Thursdays 6am with Jennie
Fridays 9am with Jennie
Saturdays 8am with Jennie
Your first class is free, so come check it out if you haven't!
Hope to see you soon!
- Jennie Votel, Peak Fit Director
510-316-3529
[email protected]
Celebrate May Employee Birthdays
Please join us in wishing each of them a happy birthday and thanking them for all of their hard work!

Mia Elliott, 05/03
Alex Holtzman, 05/06
Nolan Thompson, 05/07
Ann Livingston, 05/07
Robin Rosario, 05/14
Birgitte Rohrbach, 05/27
Registration is Open for Summer Camp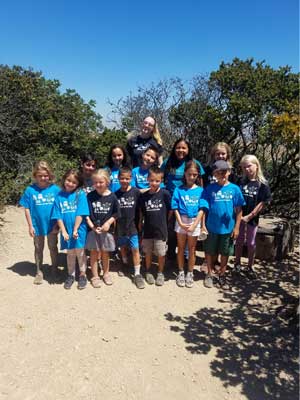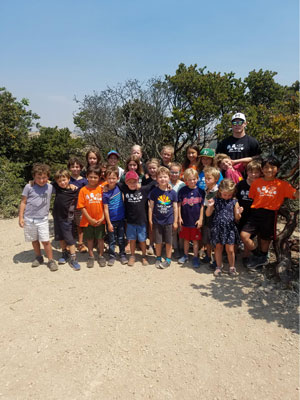 With our new software system, registration for Summer Camp 2019 is a bit different from last year. There is no longer a link on the website; instead you will need to log into Club Automation and register your child(ren) through your member profile.The directions are fairly simple, but I will guide you through this step by step.
Log onto your Club Automation account (cachstc.clubautomation.com)
Click on "Register for Programs" from list on left and it will bring you to "Programs" page
In "Programs" use the "All Events" drop-down menu and choose "Summer Activities"
Click on any of the camps/activities listed under "Program Name" for more details
Scroll through list and choose desired camp week(s)
Click "Sign Up" and you will be prompted to "add family member"
Click "Add to Cart"
Another easy way to register for camp is through The Hills App:
Select "Programs"
Under "Category" scroll until you find "Summer Activities"
Under "Program" scroll until you find "Summer Sports Camp"
Tap "Show Programs"
Scroll through list and choose desired camp week(s)
Tap "Sign Up" and select participants (family members listed on your account)
The next screen will list out the details of the chosen week with times and price
Tap "Confirm"
Tap "Pay"
If for some reason you are having difficulty trying to register, I will be available at the club on Tuesdays and Wednesdays from 5-7pm. We have a laptop available to guide you through the registration process. You can always reach me via email at [email protected] for any questions you may have regarding Summer Camp 2019. Look forward to seeing your children this coming summer.
-Anthony Lum, Summer Camp Director


Member Spotlight - Jeanne Mulgrew
By Nick Beach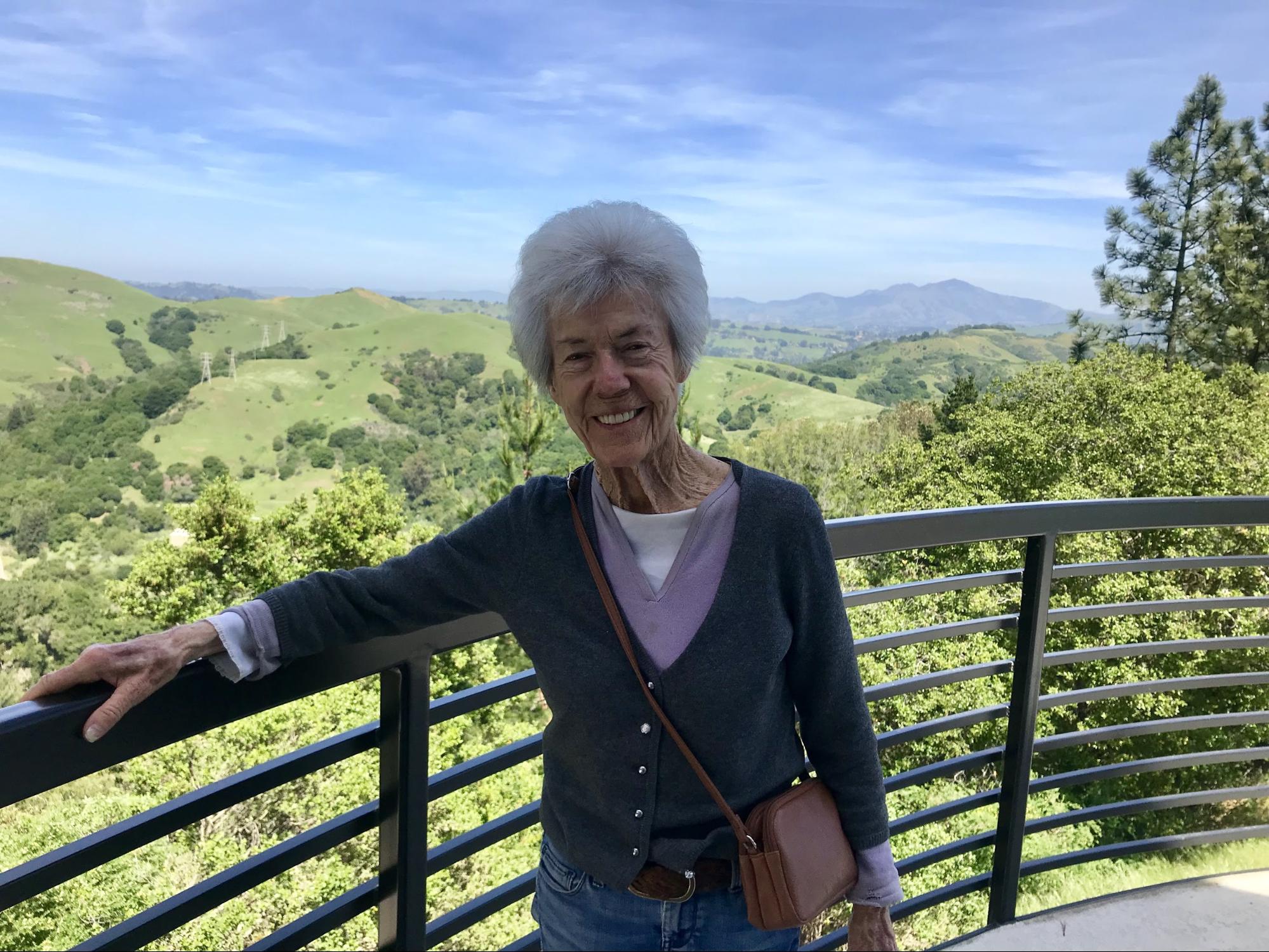 For more than 43 years, Jeanne Mulgrew has been a staple member at The Hills Swim & Tennis Club. What's even more remarkable is that for nearly 50 years she was a staple in the Montclair community as a teacher, mainly at Montclair Elementary where she taught for 47 of those years. Her teaching career began at Prescott School where she taught a few years before moving over to Montclair Elementary. Many of you may have a direct connection to Jeanne because she taught your kids, or perhaps taught you as well.
Born and raised in Oakland, Jeanne graduated from Holy Names High School where she was Vice President of her class. She embraced the challenges that come with teaching and for half a century dedicated her career to educate thousands of youngsters throughout the area. Jeanne credited The Hills as a place to come and "unwind" during her summer breaks. An avid participant in Pilates, yoga and other group exercise programs here, she relied on classes such as Strength & Balance and Aqua Aerobics as a way of keeping her active the last few years. There was a distinct tennis group that she cherished and they would meet up at The Hills weekly to rally, laugh, and enjoy friendly competition. She occasionally hosted some end-of-year class parties here at The Hills as well.
Due to recent health ailments, Jeanne contacted me to assist her in selling her membership. During the handful of times we chatted over the phone, and when we finally met to complete the transfer this past month, it dawned on me that her story needed to be shared. Thankfully she agreed to give me permission to write about her for the newsletter and spotlight her decades as a Hills member and superstar teacher in the Montclair community. I think everyone would join me in applauding her and cheers to you, Jeanne, for all that you've done for the Bay Area!


Employee Spotlight - Lauren Coleman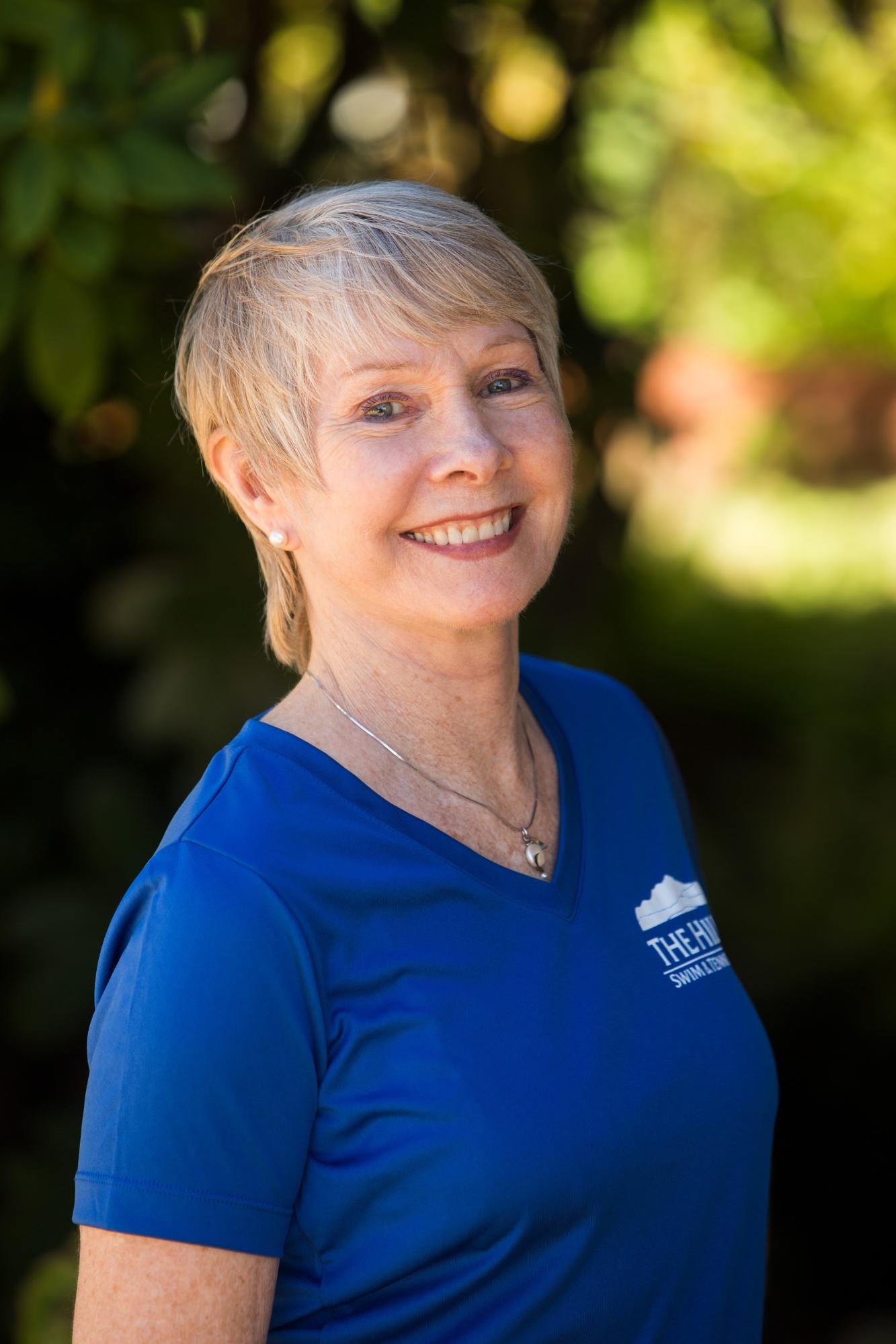 You may or may not have had a chance to meet our newest addition to The Hills Personal Training team, Lauren Coleman. Lauren comes to us with loads of experience and is available on Mondays, 9am-1pm, and Wednesdays, 9am-3pm. Her dedication is toward working with individuals in various stages of recovery, as well as continuing to train healthy adults of all ages, specializing in boomer and senior functional fitness.
Lauren is the director of LCWellnessWorks and her commitment to health, fitness and wellness spans more than 25 years. She is an ACE Certified Medical Exercise Specialist as well as an ACE Health Coach, WellCoaches Wellness Coach, and ACE Fitness Nutrition Specialist. After receiving her certification as a FallProof™ Balance and Mobility Specialist, she worked extensively with Multiple Sclerosis, Parkinson's and adults of all levels.Working successfully with adults, seniors and special needs populations confirms that wellness and fitness is achievable for everyone when given the necessary tools and strategies.
Lauren is a firm believer that "whether you have a disease or not, exercise is the answer. Exercise lifts the spirit, awakens the body and gives a new lease on life. You just have to believe in yourself and commit to a healthy lifestyle."
Along with a BA in Exercise Sports Science and Dance, Lauren holds certifications in TRX, Mat Pilates, YogaFit, and is AFFA certified in Group Fitness. She has a broad exercise background that ranges from working as a professional Jazz Dancer/Choreography to managing fitness centers to delivering employee wellness programs.
Lauren's training philosophy: Combine challenging workouts with serious fun! We are extremely happy to welcome her onboard, so when you see Lauren around the club, please congratulate her for being the employee spotlight of the month.