UPDATE FROM OUR GENERAL MANAGER
Dear Hills Members,

I want to thank all members who came out to the Halloween Party last month. Many of you have shared with me that it was the best one yet. A big shout out to the band, The Freshmakers, who were a huge hit. The live music brought a new level of energy to the party and the weather that night could not have been better. The costumes were amazing and I couldn't get over how many people were decked out in something creative. And of course, thank you to the staff who go above and beyond during the set up, decorating, food prep, entertaining, and lastly the clean up. It would not be such a phenomenal event without everyone jumping in and lending a helping hand.
For those of you who missed it, photos from the party are being displayed as a slideshow on the television screen behind the front desk in the lobby. Don't forget to check them out on your way in or out of the club.

Thank you all for your patience and understanding during the PG&E power shut offs the past month. We will do our best to keep you informed and provide as much communication as possible if we happen to experience that again this month.

A quick reminder that the saunas are not to be used as changing rooms, nor are they clothes or towel drying stations. Oils, lotions, soaps and creams are not permitted in the sauna. Please abide by all of the posted club rules when using the saunas.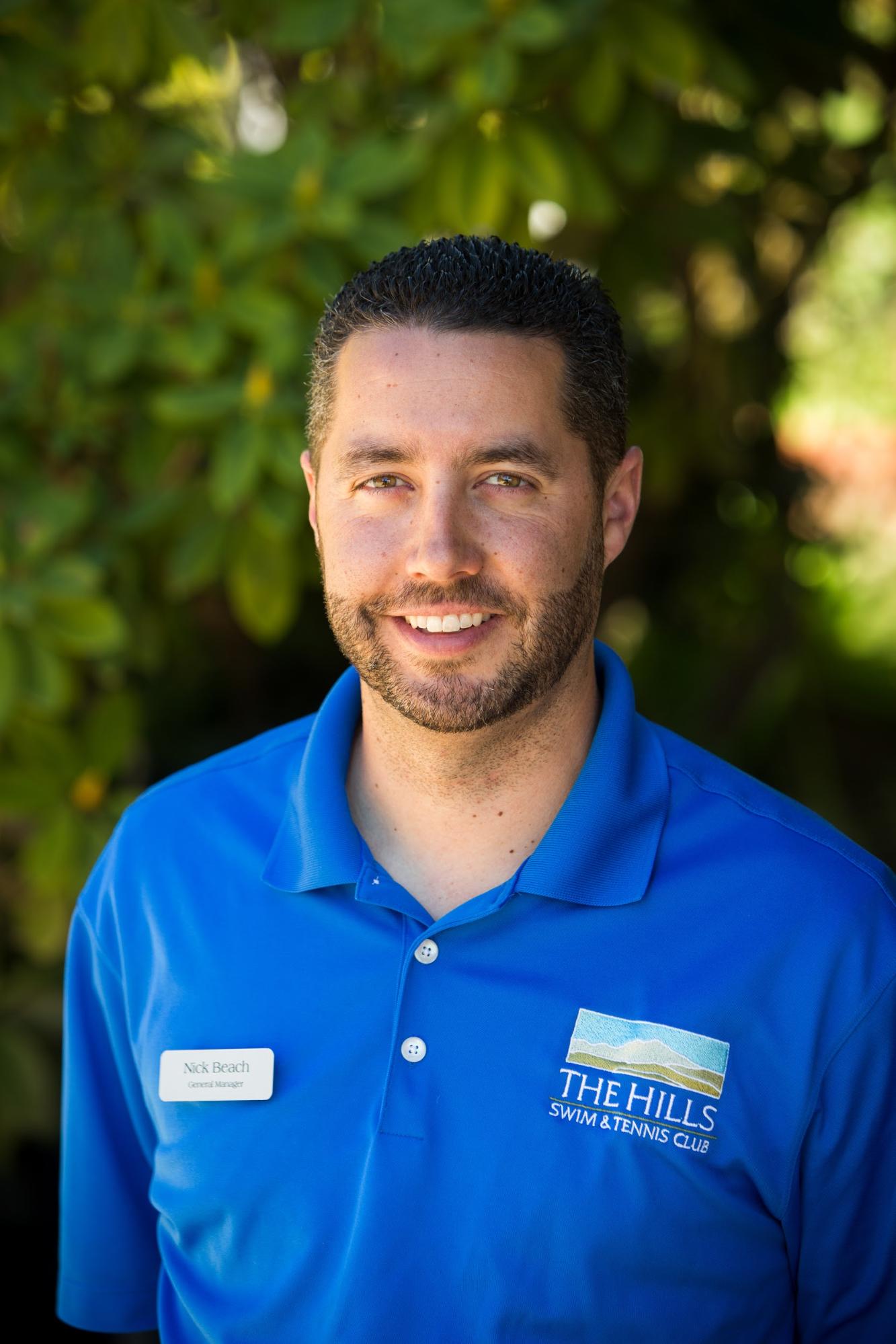 I hope everyone has a fantastic Thanksgiving later this month!

-Nick
UPCOMING EVENTS
November 11: Free Beginner/Novice Tennis Clinic 6-7pm
November 11: Intermediate/Advanced Tennis Clinic 7-8pm (Please call the front desk to sign up)
November 28: Happy Thanksgiving! Club closed.
Childcare Schedule:
Mondays 9am-2pm/4-6pm
Tuesdays 9am-2pm/4-6pm
Wednesdays 9am-2pm/4-6pm
Thursdays 9am-1pm/4-6pm
Fridays 9am-2pm/4-6pm
Saturdays 9am-1pm
Sundays 9am-1pm

We value your feedback and are doing our best to accommodate childcare requests. Feel free to contact our Operations Manager, Rosalinda [email protected] with questions/concerns.
Aquatics

Private Swim Lessons
Year-round private lessons continue. We encourage children and adults set up lessons regularly to help keep up their practice on swimming better!

Book lessons with one of our great swim instructors/coaches here!
Pre-Competitive Swim Team Continues in 2020

Classes meet Wednesdays and Fridays
Session 1 Jan 8-31
Session 2 Feb 5-28
Session 3 March 4-27

Register Here!
Manta Rays (Pre-Swim Team) AGES 4-8; 4-4:30pm
Prerequisite: Swimmers must be able to tread in deep water for 30 seconds. Swimmers must be able to swim unassisted for 10 yards. Swimmers will learn basic swimming skills of all four strokes. Team activity skills and group swim safety is introduced. Instruction will be conducted in and out of the water. We do not hold tryouts or offer make up classes.

Tidal Waves (Novice Swim Team) AGES 6-10; 4:30pm-5pm
Swimmers must pass the prerequisite for swim team: *50 yards of freestyle with side breathing *25 yards of back swimming *Treading water for 30 seconds *Streamline off wall for 5 yards. This group will prepare swimmers for the swim team. This class will incorporate on-deck coaching with minimal in-water instruction. We do not hold tryouts or offer make up classes.

Register Here!
Hills Hurricane Swim Team

The competitive team is year round. Our next round of tryouts will begin in late January.
Full swim team info here!
Pilates

If you haven't yet tried a class in our Pilates studio, we highly recommend it. Please take a look at the schedule and reserve your spot in class by calling the club.

Pilates Studio Weekly Schedule:
Mondays 11-11:55am Reformer Level 3 w/ Therese
Tuesdays 9:15-10:10am Reformer Mixed Level w/ Anne; 5-5:55pm Reformer Level 2 w/ Barbara
Wednesdays 5-5:55pm Men's Reformer w/ Therese; 6:15-7:10pm Better Back Reformer w/ Therese
Thursdays: 6:30-7:25am Reformer Level 2 w/ Mae; 5-5:55pm Reformer Level 3 w/ Therese; 6-6:55pm Mixed Level Reformer w/ Therese
*NOTE: There is an additional fee for all classes in our Pilates Studio

Another way to learn about the benefits of Pilates is by taking one of the classes offered in our clubhouse studio. These classes are free of charge and no reservation is required.

Weekly Pilates Class Schedule Offered in Clubhouse Studio:
Mondays 6-6:55pm Bosu Pilates w/ Therese
Wednesdays 11:05-12pm Mat Pilates w/ Mae; 5-5:55pm Pilates Plus w/ BZ
Fridays 10-10:55am Pilates Party w/ Therese; 11-11:55am Pilates Level 1 w/ Therese
*NOTE: These classes are drop in/free of charge to all members

For more information, please contact the studio: [email protected]
-Therese Brewitz, Pilates Director
Group X

Thanks to all The Hills members for your patience during the PG&E shut down. Once the power was restored, group exercise showcased its Halloween spirit! Great job to all the instructors and members. With Thanksgiving only weeks away, now is the perfect time to keep up your fitness routine.

We have some exciting news for our evening schedule. Our new spin instructor Jim will be taking over the Tuesday night Spin Xpress class starting this month. This workout includes a 40-minute ride followed by a deep stretch. Perfect for reducing stress during the holidays.

Hope to see some new faces in class!
-Angelique Pine, Group Ex Director
Peak Fit

Peakfit classes are in full gear, we've seen lots of new faces this month. The Wednesday morning TRX class at 6am is a great option for members looking for increased core strength, flexibility and balance. It truly complements ANY workout routine. Come check it out--your first class is always FREE!

A note about registration for class. Please use the app or website to register for class. Classes are cancelled if no one has registered 12 hours prior to the start of class. I know many of you like to attend Saturday classes, but they have been cancelled recently due to a lack of registrations. Please sign up if you plan to come.

Here is our November Schedule:
Tuesdays & Thursdays 6am
Tuesdays 6:30pm
Wednesdays 6am TRX only
Wednesdays & Fridays 9am
Saturdays 8am

Looking forward to seeing you in a Peakfit class soon!

- Jennie Votel, Peak Fit Director
510-316-3529
[email protected]
Celebrate November Employee Birthdays
Please join us in wishing each of them a happy birthday and thanking them for all of their hard work!

Shad Wojtala, 11/07
Gabby Palacio, 11/08
Claudia Gutierrez, 11/10
Sally Cole, 11/10
Virginia Dare, 11/13
Amber Hogue, 11/15
Vanessa Gonzalez, 11/24
Tatiana Haddawy, 11/25
Jose Jimenez, 11/29
Photos from Our Annual Halloween Party