UPDATE FROM OUR GENERAL MANAGER
Dear Hills Members,

WOW!!!!! What a Halloween Party we held on Friday night! A HUGE thank you to all of the staff, volunteers and vendors who helped create such an awesome atmosphere here. We look forward to doing it again next year and will do it bigger and better than ever.

With the Fall season in full effect, please be patient and mindful of how much agricultural debris the staff, in particular the maintenance staff, has to clean up around the club. There will be times that the bottom of the pools and spas may have leaves and dirt particles due to recent wind and rain storms. We will get it all cleaned out, but sometimes it takes a break in the weather to do so.

Speaking of rain storms, please be aware that if there is ever signs of lightning, we are required to close the pools and spas for a minimum of 30 minutes. This is for everyone's safety and is in the best interest of all people who do not want to get zapped.

With Thanksgiving on the horizon, the staff and I are brainstorming on best ways to give back to those in need. More details below regarding a Hills food drive.

We have so much to be thankful and grateful for here at The Hills. Happy Thanksgiving everyone and enjoy the family, the friends, the food and as always the football!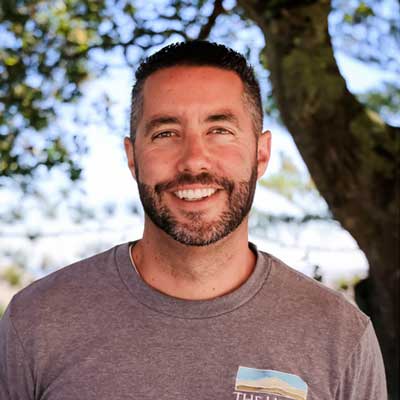 -Nick
Upcoming Events
November 14: Free Adult Beginner/Novice Tennis Clinic 6-7pm
November 14: Free Adult Intermediate/Advanced Tennis Clinic 7-8pm
Weekdays 11am-1pm: Pickleball on the Basketball Court
Holiday Hours
Wednesday, 11/23: Club closes at 4pm
Thursday, 11/24: THANKSGIVING DAY, CLUB CLOSED
Friday, 11/25: Club opens at 8am
Saturday, 12/24: Club closes at 4pm
Sunday, 12/25: CHRISTMAS DAY, CLUB CLOSED
Monday, 12/26: Club opens at 8am
Saturday, 12/31: Club closes at 4pm
Sunday, 01/01: NEW YEAR'S DAY, CLUB CLOSED
Monday, 01/02: Club opens at 8am
Halloween Party Long Overdue

After a 3-year hiatus, we were thrilled to be able to host our annual Halloween Party on Friday, October 28th. For those of you who missed it, it was a fun-filled event and the costumes were very creative. While the Halloween playlist blasted through the speakers, there was an array of activities for all: carnival games, face painting, spooky movies, a popcorn station, a photo booth and more! For dinner, members either brought their own food or had the option of purchasing a taco platter or pizza.The evening wrapped up with lots of raffle prizes and the announcement of our costume contest winners (pictured above). We hope you all had as much fun attending as we did hosting. A huge shout out to the staff who worked so hard to make the event a success!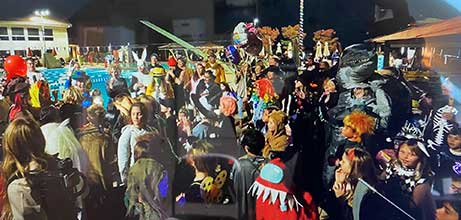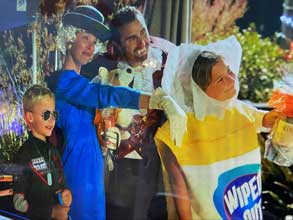 Hills Holiday Food Drive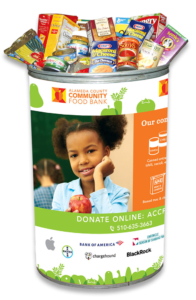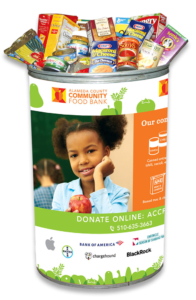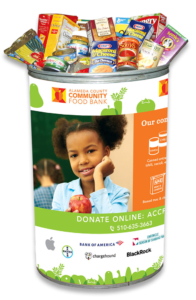 We're kicking off a food drive this month and we hope you all can join up by helping feed less fortunate families during this holiday season.The Alameda County Food Bank will be dropping off food barrels that will be placed in our lobby during the months of November and December. These barrels are 3-feet tall, and when empty, weigh 25lbs, but when full, weigh up to 200lbs. Our goal is to fill 3 barrels by December 30th!

Please help out by donating healthy, non-perishable food. Some examples include canned entrees such as ravioli or chili, canned meat and tuna, boxed Mac & Cheese, and low-sodium canned soups. Another popular food item that the Food Bank recommends is peanut butter. They CANNOT accept donations of food in glass jars/containers, perishable items, frozen food, fresh produce, alcohol, soda and/or baby food or formula.

The Food Bank serves 1 in 4 Alameda County residents. Together, let's do our part to help end hunger!
November Artist: David Hoobler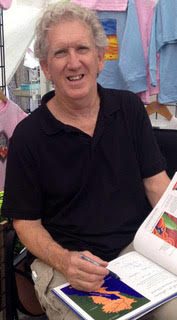 Currently showing in The Hills Lobby is the art of David Hoobler from his Zonk children's books, also on display in the lobby.

From David: "I lived for a while outside of Tucson, Arizona, in the Sonoran Desert. The Sonoran Desert and my travels through Baja Mexico are where my stories and pictures come from. Although the main character in my books is a little tortoise named Zonk, the Sonoran Desert itself, with its monsoon storms, fantastic varieties of animal and plant life and gorgeous landscapes, are the primary inspiration for my books and paintings."

All of David's art, as well as his books are available to purchase (use the QR codes). They will make wonderful holiday presents for the kids!

If you are an artist interested in showing your work in The Hills Lobby, please contact Sally Landis at [email protected].
Childcare Open for Little Ones

We are excited to announce that our Kids' Club is open! The Hills Kids' Club is our on-site child care service. Members are permitted to sign their child(ren) for a maximum of two hours per day. Members MUST remain on the club grounds while using this service. We welcome children ages three months to eight years old.

Referred by a fellow Hills member, Anna Rosenfeld joined our "team" and is heading up Kids' Club. Her background includes working with children for the past 10 years, and she has an amazing resume including a Bachelor's degree in Sociology and Education Studies. Those of you who plan to take advantage of this service will quickly get to know Anna's warm and engaging personality.

The cost of this in-house child care is $12 per child per hour. We are starting back up with the following schedule and will do our best to add more availability in the coming months.
Mondays 9-11:30am
Tuesdays 9am-4:30pm
Wednesdays 9am-2:30pm
Thursdays 9am-11:30am
PLEASE NOTE: Kids' Club will NOT be available on the following days: Monday 11/14, Tuesday 11/15, Monday 12/5, in addition to 12/19-12/30.
In-House Match Play

We are pleased to introduce match play this month! Run and organized by Coach Sydney, this program will give you and your friends and family an opportunity to have coordinated match play at The Hills. Sign-up sheets are at the front desk and the program is open to all members. The first round of match assignments will be sent out on November 15th!
How it works:
Each division has a pre-set match format. (see below)
We will have a running club ladder where to keep it competitive, but matches are meant to be played in good spirit and used as an opportunity to meet other Hills tennis players.
The first round of matches will be set at random. Newcomers after that point can join the ladder by challenging one of the bottom 3 players.
You can activate a challenge match for yourself by adding your name to the list again to be assigned another match.
Juniors must be able to hold a 10-ball cooperative rally, serve overhand and play full-court. (players younger than 8yo may be eligible after evaluation)
Teens must be able to hold a 10-ball cooperative rally, serve overhand and play full-court
High schoolers must be able to hold a 15-ball cooperative rally, serve overhand and play full-court
Adults 18+ must have a minimum self-ranking of 3.0
Seasoned 50+ must have a minimum self-ranking of 3.0
Final Junior/Teen Tennis Clinic of 2022

We are wrapping up our junior/teen tennis programs with one final session for 2022. Register today and start right away! Contact Coach Sydney at [email protected] for questions.
Junior Clinic Schedule
November Session Dates: 11/6, 11/17, 11/27, 12/4 (Sundays)
Location: Diablo Court
Max of 6-8 kids per class
Please have kids wear tennis/running shoes and sun protection and bring a junior tennis racquet and water bottle.

LITTLE STARS
The Little Stars Junior Tennis clinic is a beginner level program for the 7 & under age group (players under 6 yo must be evaluated before registration). Our goal is to introduce the game of tennis to our Little Stars in a fun environment while learning tennis basics. Orange Ball.
Time: 12-1pm

RISING STARS
The Rising Stars Junior Tennis clinic is for the 8-11 age group. Players will build upon their tennis skills while being introduced to strategic play and how to keep score in a match. Green Ball is the last level before the classic yellow ball.
Time: 1:15-2:45pm

SUPERNOVAS
The SuperNovas Junior/Teen Tennis Clinic is for the 12-16 age group. This is a clinic where players dive into singles and doubles strategy and honing their groundstrokes, net game, and serve. This program will serve as a springboard for players to go onto play on their high school tennis teams and in USTA tournaments.
Time: 3-4:30pm
New Adult Tennis Clinic
We are happy to announce that we launched a new adult tennis program last month. Register today and start right away! Contact Coach Sydney at [email protected] for questions.
Adult Clinic Schedule
Remaining Session Dates: 11/8, 11/15 (Tuesdays)
Location: Diablo Court
Max of 6 adults per session
Please wear tennis/running shoes and sun protection and bring a tennis racquet and water bottle. This clinic is for players who are able to hold a casual rally and are looking to elevate their game. This program will include:
Groundstroke technique development
Net play skills and strategy
Doubles formation/strategy
Point play scenarios and match practice
Info & Requirements
This is intermediate level (3.0-4.0 player ratings) where players know how to keep score and have previous match experience
Cost per player is $45 per session ($50 for non-members)
Nov 18: Free Adult Tennis Clinic
For those adults new to the club, new to tennis or looking to improve your backhand, we welcome you to join us on the second Monday of each month for our complimentary Adult Tennis Clinics! No sign-up necessary. This monthly event is free, and open to members only. From 6-7pm, beginners get an hour of instruction; 7-8pm is for intermediate/advanced players. Eddie Pasternak leads these clinics each month for adults with all skill levels. If rain is in the forecast, the clinic will be held the following week.
Group Ex: Fun & Festive Workouts

A group of members had fun in our Halloween-themed Zumba class!
We are so excited to welcome Lindsay and Evan back on Wednesdays at 11:30am for Hatha yoga in the Group Fitness studio! Lindsay and Evan share the class, so you may have either or both teaching. Please join them for their first class on November 9th.

In other news, the rain has arrived. As a result, some outdoor classes may be relocated indoors or under the tent. There are a few instances when our Group Fitness studio is unavailable, so those classes will be offered in the Peak Fit room. The space limitation requires a reduction in maximum number of participants, so please register! Registered members will receive priority - another great reason to sign up for complimentary classes. There is no fee, and in most cases, you can book 30 days in advance.

Scroll to the end of this newsletter to view our most current list of 50+ complimentary classes

Hope to see you in class -
- Angelique Pine, Group Exercise Director, [email protected]
Get Motivated with a Personal Trainer

It's November, and with this month comes Thanksgiving; a great time to reflect on what we're thankful for. At times we are so focused on "what's going wrong" that we forget about everything that's going right. Sometimes we can make changes to make the wrong go right and sometimes we can't do anything but wait and sweat it out.

Exercising is so beneficial in every way, especially to relieve stress or brighten our mood. When you're in a funk, even if you don't feel like it (and believe me, you probably won't at the time) move your body. I promise you won't regret it.

If you don't know how to move your body, reach out to me at [email protected] and I'll get you set up for a fitness orientation with myself or one of our certified personal trainers:

Jeff Allen, [email protected]
Angelique Pine, [email protected]

Happy Thanksgiving!

-Jenn Nasab, Hills Fitness Coordinator, [email protected]
The Pool is Your Gym with Aqua Fitness

Our group exercise "water" classes are fun, and social, low-impact workouts. Aqua fitness is great on the joints; the water massages and cools the body which in turn creates a feeling of weightlessness and an overall sense of wellbeing. All of our aqua fitness classes are included with your membership.

Aqua fitness workouts are designed to burn fat, increase cardiovascular fitness, and range of motion and muscle tone. Another benefit is that it's a great cross training exercise. Participants will use flotation belts, noodles, styrofoam barbells and more to perform a variety of motions including water walking/running, abdominal work and toning exercises.

We offer aqua fitness 4 days a week from 9-10am: Tuesdays w/ Bz, Thursdays w/ Sandra, Fridays w/ Ellen and Sundays w/ various instructors. NOTE: if any of these instructors are sick or on vacation, one will be sure to step in. These classes are well attended and therefore we kindly ask that you register in advance if you plan on participating.
Peak Fit Classes for All Fitness Levels

If you're looking to add some variety and excitement to your workout regimen, look no further than our Monday Peak Fit classes. We'll challenge you every workout no matter what your fitness level is.
We currently offer 2 classes. Please reach out to me if you're looking for an additional class time and we'll see if we can make it happen. If you have some friends that would join you, it makes it even easier to create a new class. My contact info is below.
Peak Fit Studio November Schedule:
Mondays 6:30am Mixed format with Jenn
This class blends a variety of exercises and training methods that will challenge your endurance,
your strength, your power and your cardiovascular system. We utilize a variety of equipment including, but not limited to kettlebells, dumbbells, battle ropes, boxes and TRX straps. This class will definitely help you push your limits.

Mondays 11am All About Strength with Sara
This beginner class focuses on strength building, using your body weight, the TRX and other equipment we have in the Peak Fit studio.

Please remember to register for our classes, we need a minimum of 3 people for class to happen. If that minimum isn't met, class is canceled. If we cancel class, you don't pay. If you're new, REGISTER! We'll make sure that your account is adjusted so that your first class is complimentary. We also ask that you cancel in a timely manner as our classes are limited in capacity. We're offering a 10 class package at $150 and your drop in fee is $18 per class.

- Jenn Nasab, Hills Fitness Coordinator, [email protected]
Happy Thanksgiving from The Hills Pilates & Wellness Studio

Welcome into the cozy Pilates studio!
As the season gets colder and darker we turn up the heat in the Pilates studio with focus, fun workouts and cardio trampoline training. Let us help you set new health and wellness goals for the holiday season and for the new year. Hope to see you in one of our sessions!

In health,
Pilates Director Therese, Barbara, Anne, Hadley, Elizabeth, Colleen, and Yulia
Reiki Training Returns to The Hills
What IS Reiki?
Reiki is a Japanese healing art with roots in Himalayan and Chinese medicine. Using light touch Reiki moves our energy, Ki or Chi (as in Tai Chi) and assists the body and mind in promoting healing, reducing pain, stress and in restoring energy and balance. Learn more about Reiki here: /services/massage

We have a couple of slots open in our upcoming Reiki I and II training and certification. Last year we certified 6 new Reiki practitioners at The Hills in this wonderful method and we are offering classes again this month. The training is held in our Pilates and Wellness Studio and taught by Usui Reiho Level III Masters Elizabeth Howe and Therese Brewitz. Space is limited.
Saturday, November 11 Reiki I, $200
Sunday, November 12 Reiki II, $275, $400 for Reiki I and II
Please contact our studio for more information: [email protected]

Want to try Reiki for yourself?
Contact our studio to schedule a session: [email protected]
Reformer: Exercise Smarter, Not Harder

Our reformer classes continue to fill up quickly and it is great to see how people fall in love with and benefit from this training. Are you new to reformer Pilates or returning from a break? If so, our new Wednesday Mixed level Reformer is perfect for you. Pilates Instructor Elizabeth Howe (trained and certified through renowned Body Arts and Science International, BASI), offers a class that is both safe and challenging with a deep focus on building a solid foundation of classical Pilates while getting a fun and effective workout.

Focus is one of the classical principles of Pilates. We focus on breathing, on our posture, on our muscles, and on how we move. We then get to have a mindful workout that allows the chatter in our head to quiet down, while we get stronger and more fit.

Sign up for class online or on the Hills app: https://cachstc.clubautomation.com/
Are you new to Pilates? Contact our studio today to get started: [email protected]

You find our updated fall reformer class schedule here. PILATES STUDIO SCHEDULE NOVEMBER 2022
Partner Up with Your Own Pilates Coach

Our Pilates Instructors have decades of experience in Pilates, wellness, fitness, and exercise science. We offer Pilates training for injury rehab and "prehab", athletic conditioning, cancer treatment, recovery and more. You can train with us over Zoom too. Contact our studio to learn more and to sign up: [email protected]

Follow us on Instagram and get inspired to do Pilates:
https://www.instagram.com/hillspilatesandwellness/
Tae Kwon Do: Strong Body, Strong Mind

Sensei Jeff Allen has been teaching both members and non-members Tae Kwon Do here at The Hills for years. Our program introduces kids to this ancient Korean art of self defense and teaches courtesy, integrity, perseverance, self-control, and indomitable spirit! Tae Kwon Do can help kids ease emotional problems such as stress and depression, while promoting physical fitness. This popular year-round program is for kids ages 5-17. Each session involves kicking, punching and self defense, but most of all, we encourage the kids to have fun. The goal of the program is to instill confidence, teach respect, and focus on raising self esteem.

Days/Times: Tuesdays & Thursdays 3:30–4:45pm (Beginner)
Tuesdays & Thursdays 6–7:15pm (Advanced)

Member cost: $85 per month
Non-member: $100 per month

For more information or to register your child, please contact:
Jeff Allen - [email protected]
510-339-0234 x18
Just Keep Swimming

Lap Lane Swimming Rules:
Lap Lane reservations remain weekdays from 9am-2pm in lanes 4, 5, & 6. All other lanes and times are available for shared member swimming. Our reservations open at 8am 3 days in advance. For example, on Friday morning at 8am, members can log in and book a lap lane for Monday.
Please Note: Hills Hurricane Swim Team will be using no more than 4 lanes from 4-8pm, Monday-Friday.
Hot Tub Rules:
Adult hot tub is for ages 18 years and up
Only 9 people allowed in adult hot tub as well as family hot tub at any time
Children younger than 14 years old must have an adult guardian within arm's reach
Flotation devices, toys, kickboards and horseplay are not allowed
No food or drinks in or near the hot tubs
Swim Lessons Offered Year Round

Our private and semi-private lessons continue to be in high demand. Refer to the link below with our current offerings. Please be mindful that our priority is for the membership and their time in the pool, so we are only allowing a certain number of lessons at one time. We kindly ask that you follow the directions when requesting a lesson and have a high level of flexibility as peak times are generally full and we do not offer a wait list. Instructors may not respond if directions are not followed properly.

Learn more about our offerings here!
Swim Team & Pre-Comp Program

Our pre-competitive Manta Rays and Tidal Waves groups are finishing up the Fall season. There will be an announcement in December if we have any openings heading into our Winter session. We will not be holding tryouts at this time.
Now Trending: Pickleball

It's the buzz in many social conversations these days. People are having fun learning something new and it's an excuse to get together with friends. What is it, you ask? Pickleball! The fastest growing sport in the US and no wonder, it's fun for people of all ages and athletic ability and it's good for you, improving your cardiovascular condition, working memory and reaction time. Our court is reserved exclusively for pickleball from 11am to 1pm on weekdays. Games during these "open" weekday hours are friendly, social games with some accommodations made for beginning players. The best way to learn the rules of play and scoring and the order of serving is if you play with someone who already knows them, so mark your calendar and/or book a reservation and head up to the club to join in on the fun!

Whether it's pickleball or basketball (or maybe even both!) members can book an hour "block" of time to use the court. In other words, if our "open" weekday pickleball hours don't fit into your schedule, you have no excuses!

What better way for the entire family to workout outdoors together on the weekends or weekdays after school?! Your reservation does not mean that the court has to be used solely by one family unit during the hour; feel free to welcome and/or challenge other members to a friendly pickleball or basketball game. Pickleball paddles and balls are available in the Pickleball Bag at the front desk, as well as basketballs. All we ask is that you kindly return any borrowed equipment to the front desk when you are finished playing.
Enjoy the View from Our Cabanas

Even on chilly days, our cabanas are a great place for members to gather with family and friends to socialize. Pack up a cooler, grab a few blankets and enjoy the view! We kindly ask that members tidy up the cabana at the end of each use.

Our reservations open at 8am 3 days in advance. For example, on Wednesday morning at 8am, members can log in and book a cabana reservation for Saturday. Please be respectful of our club policy which states that each membership (family or single) is allowed one 2-hour reservation per day.
Celebrate November Employee Birthdays

Please join us in wishing each of them a happy birthday and thanking them for all of their hard work!

Shad Wojtala, 11/07
Gabi Palacio, 11/08
Sally Cole, 11/10
Imogene Park, 11/11
Virginia Dare, 11/13
Amber Hogue, 11/15
AnneSophie Mills, 11/17
Jhunehl Fortaleza, 11/17
Jose Jimenez, 11/29
The Hills Group Fitness Schedule
Updated November 2 , 2022
Club classes only, Zoom classes are listed separately
MONDAY

Master Swim w/TBD

Class time: 6:00am

Stroke Technique w/TBD

Class time: 7:05-7:30am




Spin w/ TBD Tent

Class time: 6:15 am




Tai Chi w/ Robin

Diablo ct

Class time: 8:00 am




Yoga w/ Amie Studio

Class time: 9:15 am




Power hour - w/Jenn

Diablo Ct

Class time: 9:00am




Tone and Stretch w/ Jenn Tent/ studio

Class time: 12:00 -12:45 pm (45 minute class)




Spin Express w/ Therese Tent

Class time: 5:30pm (40 minute class)




Bosu Pilates w/ Therese Studio

Class time: 6:10 pm (45 minute class) (new class)




Yoga w/ Robert studio

Class time: 7:00 pm




TUESDAY

Morning H.I.I.T w/ Virginia (new time)

Diablo Ct

Class time: 6:00 am (45 minute class)




Spin Express w/ Virginia (new class)

Studio/tent

Class time: 7:00 am (45 minute class)

Spin w/ Birgitte Tent

Class time: 9:00 am




Aqua Fitness w/ BZ

Class time: 9:00 am




Zumba w/ Kathleen studio

Class time: 10:15 am

Pilates w/ BZ Studio

Class time: 5:00 pm




Yoga w/ Stephanie

Peak fit studio/tent

Class time: 6:15 pm




WEDNESDAY

Master Swim w/Shannon

Class time: 6:00am

Stroke Technique w/Shannon

Class time: 7:05-7:30am

Spin w/ Tori Tent

Class time: 6:30 am




Tai Chi w/ Robin

Diablo

Class time: 8:00 am




Cardio Mix w/Angelique Studio or Tent

Class time: 9:00 am




Core and More w/ Sara Studio or Tent

Class time: 10:15 am




Yoga w/ Lindsay/Evan Studio

(first class Nov 9)

Class time: 11:30 am




Spin/Sculpt w/ Jenn Tent

Class time: 5:30pm




Yoga w/ Amber Studio

Class time: 6:45 pm

THURSDAY

Morning H.I.I.T. w/ Sara

Diablo Ct

Class time: 6:15am




Yoga w/ Amie

Studio

Class time: 6:45 am




Spin & Sculpt w/ Jana

Tent

Class time: 8:00 am




Aqua Fitness w/ Sandra

Class time: 9:00am




Move-it Zumba w/ Jana

Studio

Class time: 9:15 am




TBC w/ Angelique (new class)

Total Body Conditioning

Studio or Tent

Class time: 10:30 am




Yoga w/ Anne Sophie (new class)

Studio

Class time: 5:00 pm




FRIDAY

Master Swim w/Drew

Class time: 6:00am

Stroke Technique w/Drew

Class time: 7:05-7:30am




Spin w/ Jen

Tent

Class time: 6:15 am




Power Hour w/ Jenn

Studio or Tent

Class time: 7:30 am




Spin & Core w/ Amy

Tent

Class time: 9:00 am




Aqua Fitness w/ Ellen

Class time: 9:00am




Pilates Party w/ Therese

Peak Fit and Zoom

Class time: 10:00 am




Core Fit w/ Angelique

Studio

Class time: 11:00 am




Spin Express w/ Angelique Tent

Class time: 12:00 -12:45 pm

Gentle Yoga w/ Annamaria

Studio

Class time: 4:00 pm




SATURDAY

Spin w/ Tori

Tent

Class time: 8:00 am




Outdoor Bootcamp w/ Sara

Diablo Ct

Class time: 8:30 am




Body and Sole -Kathleen

Class time: 9:05




TBC w/ Sara

Total Body Conditioning

Studio

Class time: 10:15




Sunday

Spin & Sculpt w/ Angelique

Tent

Class time: 9:00 am




Aqua Fitness w/ Ellen, Sally and Elaine

Class time: 9:00 am




Zumba /w Bobbe

studio

Class time: 10:05 (new time)




Yoga w/ Anne Sophie

Studio

Class time: 11:15 am

(new time)