UPDATE FROM OUR GENERAL MANAGER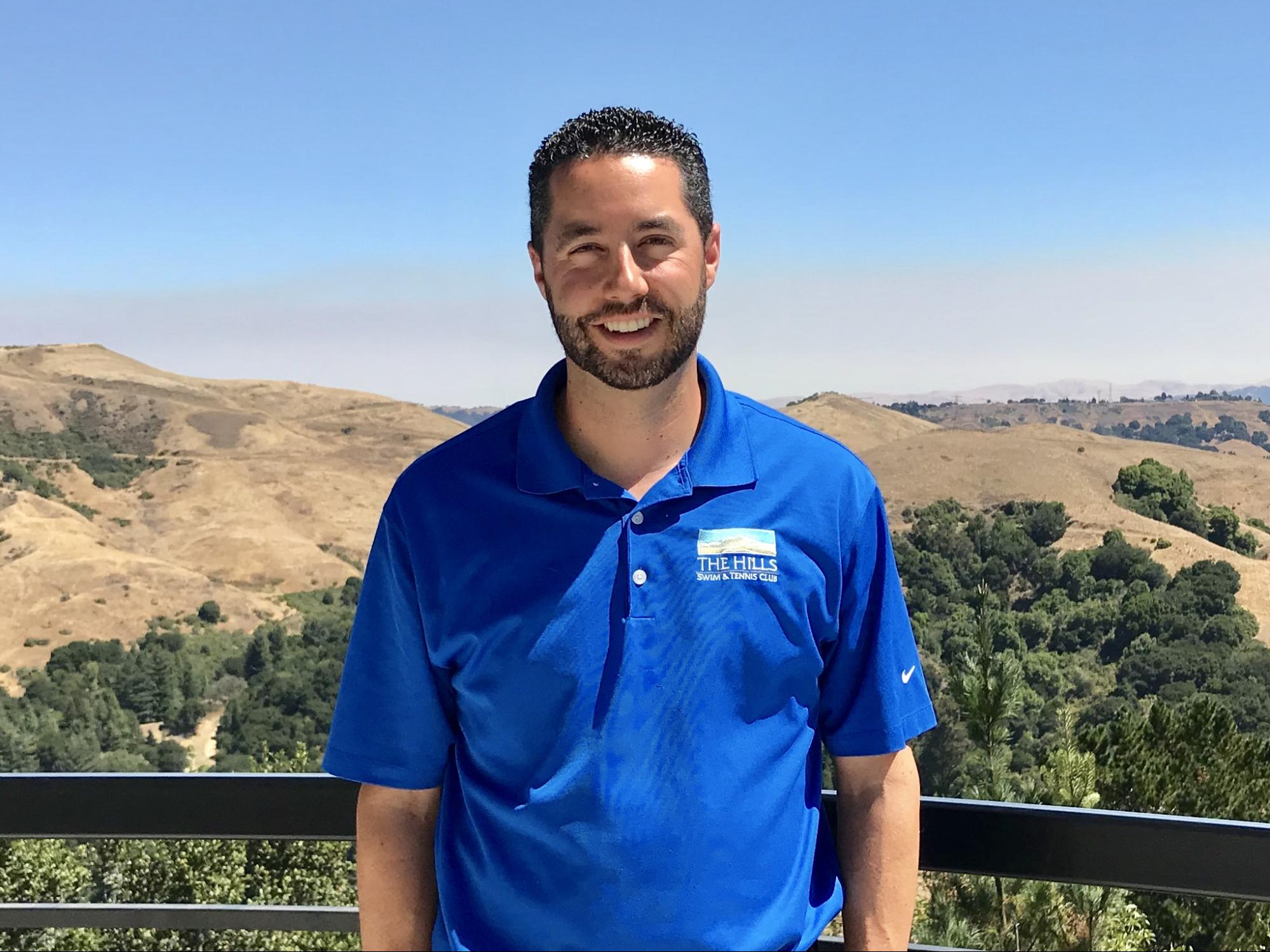 Dear Hills Members,

Halloween is upon us as is evident in our lobby! We have begun and will continue throughout the month to decorate the club as much as possible in Halloween themed décor. Please don't be too frightened as we prepare for our biggest party of the year, our Halloween party. As a reminder, it is a members only party on Friday, October 26th from 6-9pm, and we will be closing the club at 4pm in order to set up for all of the festivities. If you would like to purchase dinner tickets, please contact the front desk to reserve your meal ASAP. This is the first year that we are providing valet service, but we still strongly encourage everyone to take a taxi, Uber, Lyft, or at the very least carpool or walk to the club that night. We expect a full house, so even with the valet service, parking spaces will be limited. Those of you that do arrive via rideshare will receive a reward for doing so.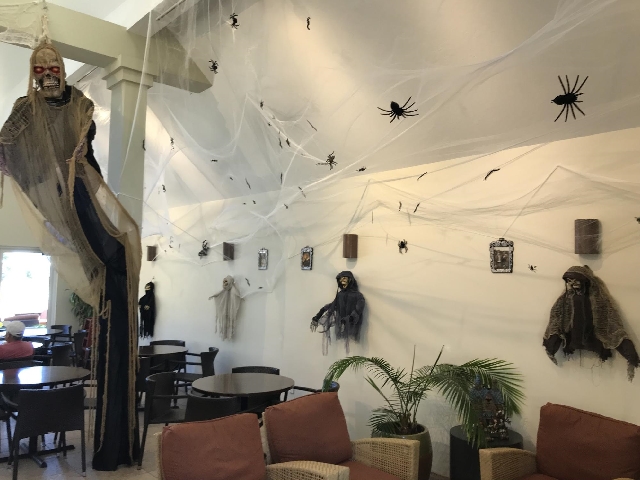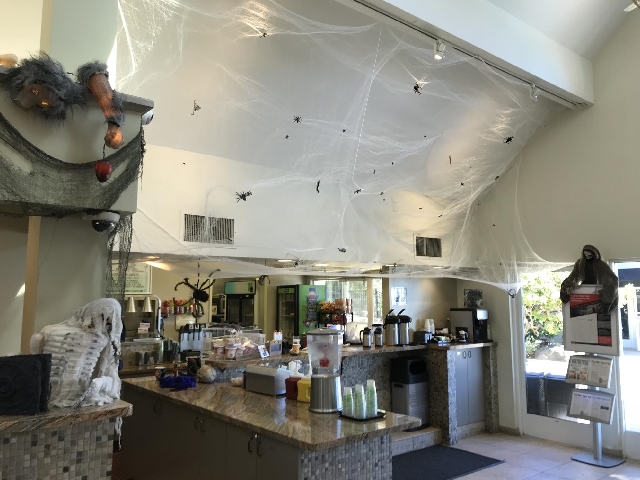 Our new internal software system has been launched and is now available online for all members. I sent out an email blast with instructions on how to register and log in. If you did not receive it, or are having trouble logging in, please contact the front desk or myself and we can assist you.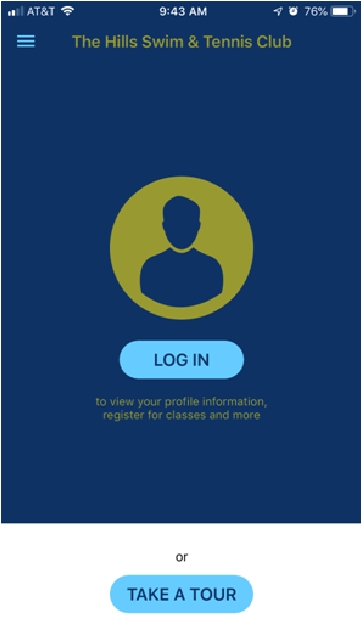 The new app is now available as well. You must delete the old app and then download the new app from the app store. Search for it in the app store by typing in Hills Swim & Tennis Club. You'll need to use the same log in username and password that you use for the website.

It does not sit well for me to have to bring this up, but alas we have had some issues and incidents within the last month regarding member behavior and language. I want to remind everyone that it is a privilege to be a member at this amazing club. Part of the greatness of this atmosphere is the community and family-friendly feel it exemplifies. And that is why it was so disappointing to learn of a few incidences where extremely foul language was used in/near the pool areas. Additionally, there were reports of some members ignoring rules and club policies, and in some cases not being disciplined by parents who were nearby, oblivious to their actions. Please be mindful that this is a respectful club where all members need to be conscious of all other members. Foul language, inappropriate behavior and actions that go against club policies will not be tolerated.

A quick update regarding Hills staff member Leova Juarez who was in a terrible car accident over two months ago. If you don't know Leo's story, feel free to visit this page for more info: https://www.gofundme.com/leova-juarez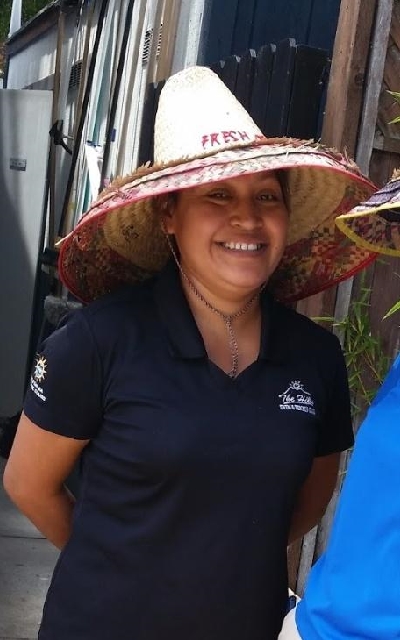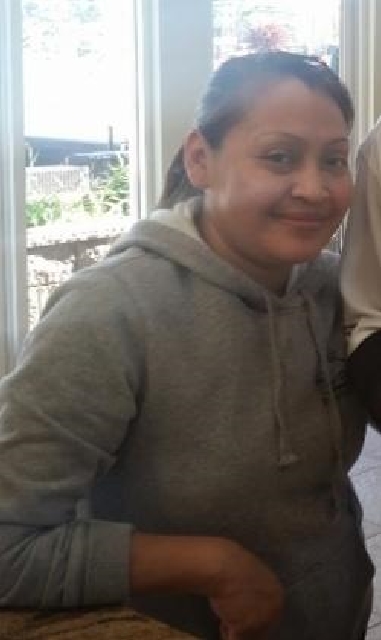 I am very happy to report that she is back home and starting to gain her strength back. She plans to be back to work as soon as she can be; we're all hoping before the end of the year. I am also incredibly delighted to acknowledge that the GoFundMe page we setup for her has raised more than $2,000! This is a reflection of you, our members, incredible generosity and thoughtfulness. I want to thank all of you who have made donations or done something for Leo while she's been recovering.

Looking forward to seeing many of you at the Halloween party. Don't forget to dress up in your best costume; we'll have contests and prizes for both kids and adults! Happy Halloween everyone!


-Nick


UPCOMING EVENTS
October 15: Free Beginner/Novice Tennis Clinic 6-7pm
October 15: Intermediate/Advanced Tennis Clinic 7-8pm (Please call the front desk to sign up)
October 26: Club closed 4-6pm; Halloween party 6-9pm
Every Monday 11am: Pickleball on the basketball court


Aquatics
Swim Team
Pre-Competitive Swim Team Manta Rays and Tidal Waves - Fall 2018
Register here!
Classes meet on Wednesdays and Fridays
Member: $100 Non-Member: $115

Session 9 Sept 5-28
Session 10 Oct 2- 26
Session 11 Nov 2-16 (Discounted short session)

Manta Rays (Pre-Swim Team) AGE 4 - 8 4-4:30pm
Prerequisite: Swimmers must be able to tread in deep water for 30 seconds. Swimmers must be able to swim unassisted. Swimmers will learn basic swimming skills of all four strokes. Team activity skills and group swim safety is introduced. Instruction will be conducted in and out of the water.

Tidal Waves (Novice Swim Team) AGE 6 - 10 4:30-5pm
Swimmers must pass the prerequisite for swim team: *50 yards of freestyle with side breathing *25 yards of back swimming *Treading water for 30 seconds *Streamline off wall for 5 yards. This group will prepare swimmers for the swim team. This class will incorporate on-deck coaching with minimal in-water instruction.

Competitive Swim Team
Full information about how to try out and join the year round competitive team is here!



Private Lessons
We have numerous instructors open to take private lessons. Bookings are done directly with an instructor. Much more information and info about instructors is here!
http://hills.caclubs.com/aquatics/private-lessons



Pilates
Rattle the bones with Pilates!
October is the month when we rattle the skeletons for Halloween. What better time than to think about your bone health?! Join us for a "Freedom of Fractures" seminar from American Bone Health offered by Pilates Instructor and Certified Bone-up© Specialist Barbara Hoffer on Tuesday October 23, 6-7 pm in the Pilates Studio.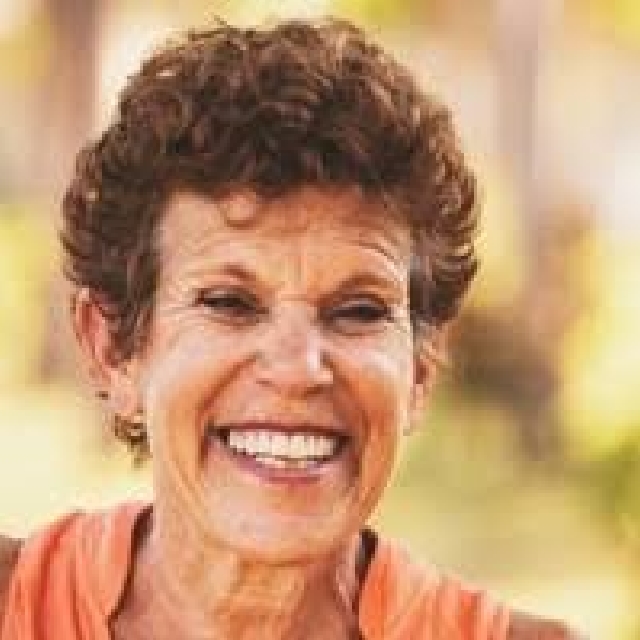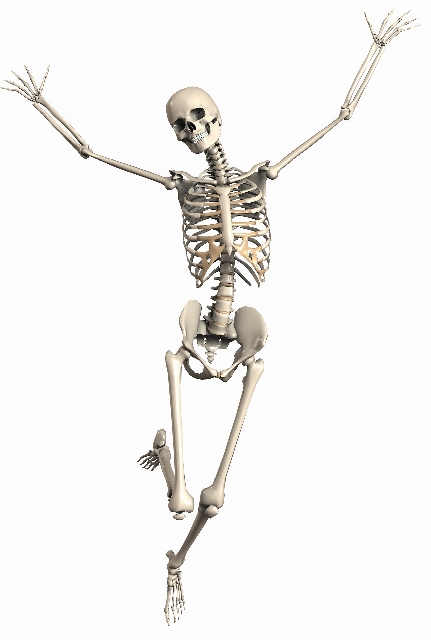 Photo: Pilates Instructor and Certified Bone-up© Specialist Barbara Hoffer

You will learn more about how to promote bone strength and will be able to take a survey on your phone and determine your risk of fracture based on various risk factors.
Free event!

Following our seminar Barbara will lead a 4 -week series of Pilates classes, specially formulated to improve bone strength as well as overall core strength. Space is limited to 5 students.

Classes are held on Tuesdays
10/30, 11/6, 11/13, and on 12/4 6-7 pm in the Pilates Studio.
Cost: $40 for drop-in, $140 for 4 classes, Non-members pay $42.50, or $150 for the series.
For more information and to register for our seminar and classes, please contact:
[email protected]

We have moved!
To register for our Pilates studio classes, please visit: https://cachstc.clubautomation.com/calendar/classes




Group X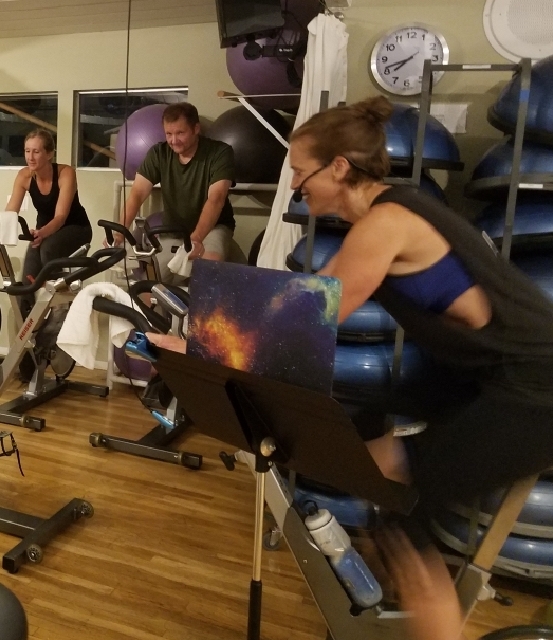 Helen leading members in the new Tuesday night spin class

Great job to all our evening spinners. Helen's new Tuesday night class has really gained momentum. The new class starts at 7:40 pm. Join the fun and see what everyone is talking about.

Also, our Zumba instructors are adding some extra flair to their classes in October. Adriana will be introducing Soca! This Caribbean dance style is a great cardio burner. Join in and learn some basic steps while getting a great work out.

Looking for some core with your cardio? Zumba instructor Liz really enjoys adding a dash of strength to her classes. This month she offers a Plank Challenge to her Thursday and Sunday members. Challenge accepted! Our classes are open to all skill and fitness levels. Modifications are provided.


See you in class!



Peak Fit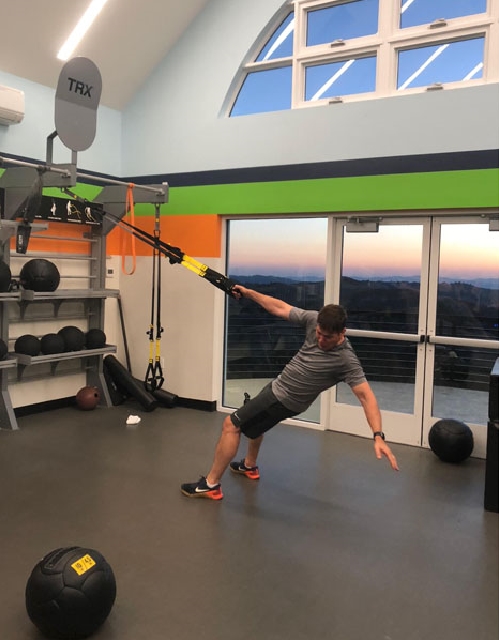 Members getting a great workout in the Peak Fit Studio

Classes have really picked up since school started back last month and we've been seeing some beautiful sunrises from the Peak Fit Studio.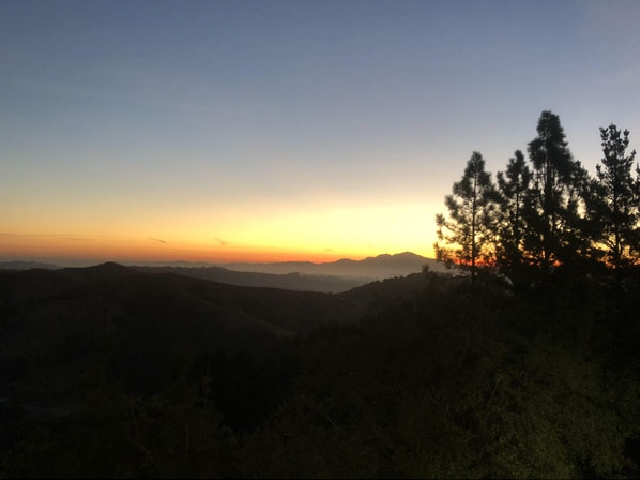 Beautiful September sunrise taken from Peak Fit Studio

Peak Fit Classes are small group classes (less than 12 participants) that focus on strength, core and endurance. Every class will incorporate a variety of exercises using the varied cardio equipment in the studio as well as TRX, Kettlebells, Medicine Balls, Bands and Weights. If you haven't had a chance to check out a class, register at the front desk or online.

Your first class is free during October on Mondays and Wednesdays at 9am, Tuesdays at 5:30pm and Wednesday at 6am (TRX). It's important that you register for a spot so that we are able to keep class sizes small and so that participants get the most out of their classes.

Our full weekly schedule is as follows:
Monday 9am
Tuesday 6am and 5:30pm
Wednesday 6am and 9am
Thursday 6am
Friday 9am
Saturday 8am

Hope to see you in a class soon!




Celebrate October Employee Birthdays
Please join us in wishing each of them a happy birthday and thanking them for all of their hard work!

Frank Clayton, 10/02
Liz Pemble, 10/03
Anne Mawdsley, 10/04
Hugo May, 10/04
Chris Miano, 10/04
Jennie Votel, 10/06
Sadaya Zimmerle 10/11
Alice Churchman, 10/22
Katrina LaShea, 10/25
Michelle Gonzales, 10/29
Ying Yan Chen, 10/30
Charles Herberich, 10/31
Claire Stevenson, 10/31