September Newsletter 2016
UPDATE FROM OUR GENERAL MANAGER

Dear Members,

It's hard to believe that many schools are starting back this week. The summer flew by and now we are looking to our fall events. Before we move forward I want to thank our great staff for making it a fun and safe environment around the club. Anthony and his team did an amazing job with the summer camp program and building memories for the kids here at The Hills. Shad and his team of lifeguards kept a great eye on the pools, ensuring safety and positive experiences while teaching kids how to swim for the first time. Alma, our Assistant Front Desk Manager, stepped up this summer in absence of Rosalinda being on maternity leave. The front desk is the hub of the club and they did their best to navigate members and to provide excellent customer service. Brenda and her team in the cafe kept up with influx of orders while making great hamburgers and salads, and delicious smoothies. And we can never forget the maintenance/cleaning staff that kept the pools crystal clear, locker rooms cleaned, and many areas swept and presentable. We are fortunate to have many great staff members that love to serve the members and take great pride in working at the club. Speaking of staff we have recently had a transition in the Group Exercise department. Birgitte has stepped down as the manager of the department and one of our very own instructors Angelique Pine has stepped into the position. We want to thank Birgitte for her many years of service. She will still be an active instructor at the club so make sure to take one of her classes. Also please welcome Angelique in the new role as she also has many years of experience and will bringing some great ideas and also listening to your feedback to move the department forward. You can read more of her bio below.

That being said, with summer winding down we are kicking back up our Jazz events here at the club. We have a great treat September 30th with JetBlacq performing "Strictly Sinatra". Don't miss out on this great event! Tickets are selling now. See below for more details.

In other news, our latest construction update from the county tells us that we should expect a new public hearing in November for our permit. This is based on the city and county departments taking the time to review the revised plans for our fitness center expansion, tennis court lights, and expanded upper parking lot. Thank you for all of your patience during this time as we continue to press forward and wish to have this project completed sooner rather than later.

Until next time, to your health and happiness,

Derek
PROGRAMS & ANNOUNCEMENTS

By Amelia Broadhurst
Upcoming events
24th of August, Wednesday @ 5pm Swim Team tryouts day two
31st of August, Wednesday @ 4 or 4:30 pm Pre-Swim Team session 9 begins
August birthdays
This month we're celebrating the following employees for their birthdays:

Sophia Gougoumis
Elaine Hofmann
Muriel Reiley
Robin Hood
Drew Swartz
Joo Yeon Paek
Daniel Camozzo

Please join us in wishing them a "happy birthday" as a thank you for all of their hard work.
Jazz event

The Hills is pleased to announce that JetBlacq will be performing for us again on Friday, September 30th. You may remember the "Jingles with JetBlacq" event from December 4th featuring our member Rebecca Faiola as the enchanting vocalist. We can't wait for their upcoming "Strictly Sinatra" show to grace our clubhouse next month. Join us for a rat-pack style evening of music, food, drinks, and socializing. Sign-up at the front desk or by calling (510) 339-0234. Only 60 spots available so be sure to sign-up ASAP! Tickets are $30 (excluding tax) for members and $35 for non-members and includes entrance to the show and dinner. Dinner will be served at 6:30pm and the show starts at 7pm. You're welcome to BYOB and a complimentary wine tasting may be provided. More details will follow in the next newsletter so keep an eye out! We look forward to seeing you all there.



PERSONAL TRAINING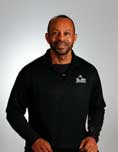 By Jeff Allen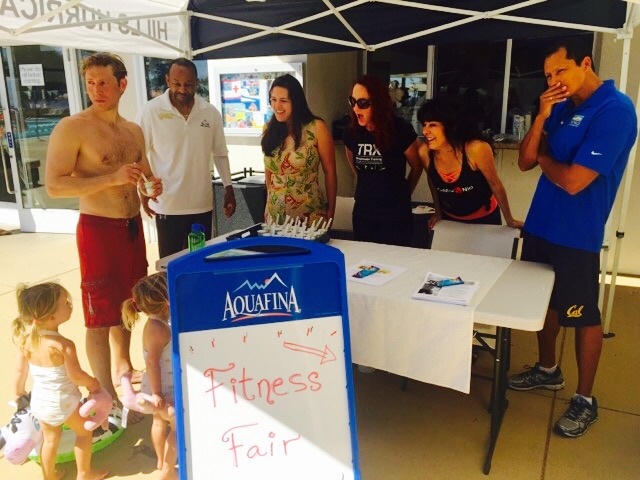 Join us at the next Fitness Fair!
On September 10th, 2016, the Fitness Department will be holding its 2nd Fitness Fair of the year. This is another opportunity for you to get some valuable information for free. You can check your body fat, set up a fitness orientation, or spin the wheel to win fitness prizes. We'll have a fantastic staff of fitness professionals on hand to assist you, as well as a Tae Kwon Do demonstration, and discussions about the benefits of Small Group Training. Bring the family! We'll have something for everyone.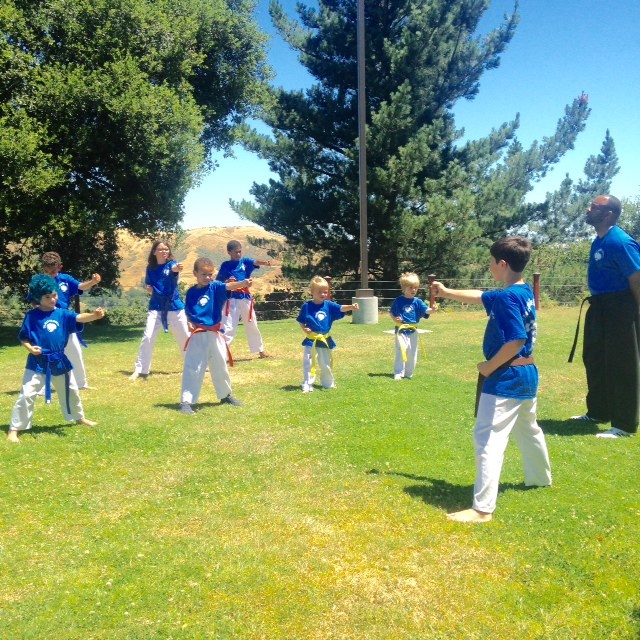 GROUP FITNESS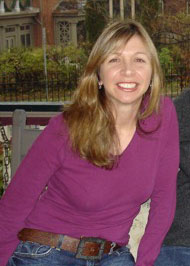 Please welcome Angelique Pine as our Group Fitness Director.
Angelique Sastre-Pine is a Personal Fitness Trainer and Group Exercise instructor. She has been with The Hills Swim and Tennis Club for over 6 years. She is certified in many disciplines, but particularly enjoys teaching kickboxing, zumba, spin and pilates. In one of her classes, you may experience a little of each. She feels passionate about finding the right exercise for the success of the individual. Originally from the Cincinnati area, she has been living in the bay area for the past 18 years. She's married to Scott and has two boys- Zachary and Jackson.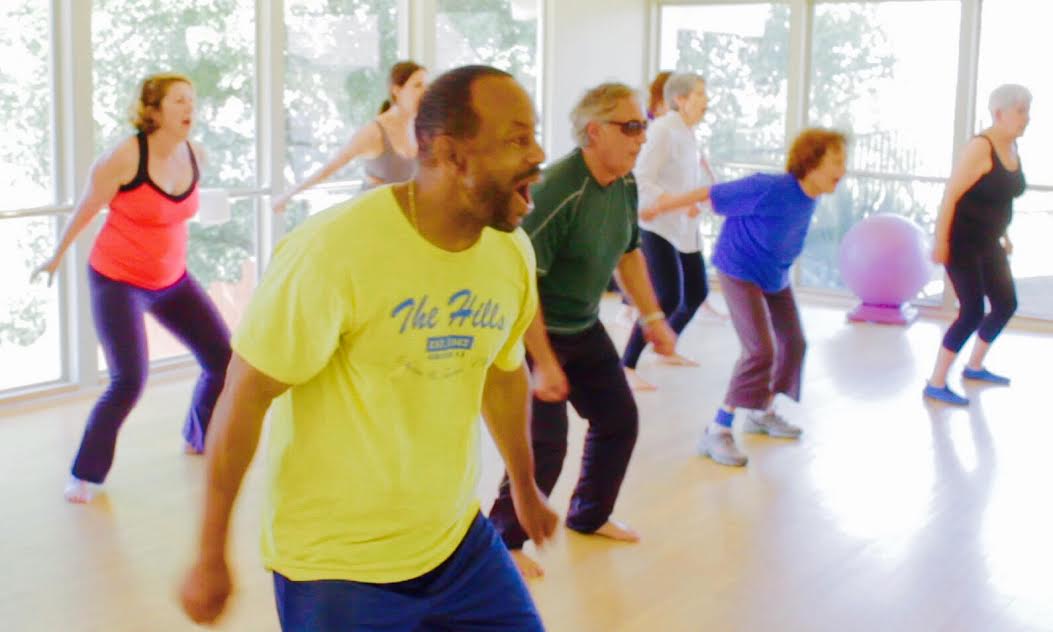 Nia is now on Wednesdays!
By popular demand, Nia is now on Wednesday evenings at 7:15pm. Join our certified Nia instructor, Lorna Moglia, for Nia from 7:15 to 8:15pm. We hope to see you there!

Labor Day Group Fitness schedule:
9:15am Aqua w/Elaine
9:30am Spin/abs w/Virginia
11am Yoga w/Barbara
PILATES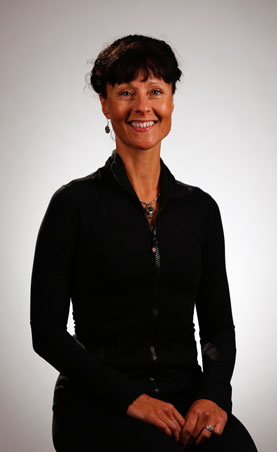 By Therese Brewitz
Enroll now in The Hills' Kids Dance Program!
Pre-­Ballet
for children 3-­5. Mondays, 3:15­-4pm.
This program is geared towards our youngest dancers. We use simple ballet steps, storytelling, and rhythm exercises to develop a love for dance and movement.

Intro to Dance
for children 6­+ (or younger with previous experience). Mondays, 4-5pm.
Dancers 6 and up get introduced to the world of dance through the exploration of classical ballet, jazz, hip hop, and musical theater.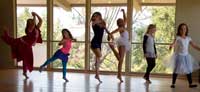 Cost: Try the first class for $16. Full semester for $196. Non-­members welcome for $224.
Register online:
Hills Pilates Studio scheduler
Download our
Dance Registration form
from The Hills' website; under the Services tab, click on "Kids" and then click "read more" under Children's Dance.
Fall semester starts Monday, September 11th, and ends on Monday, December 12th, with a recital. Classes are taught by Dance Instructor and professional Ballet Dancer, Hannah Westbrook.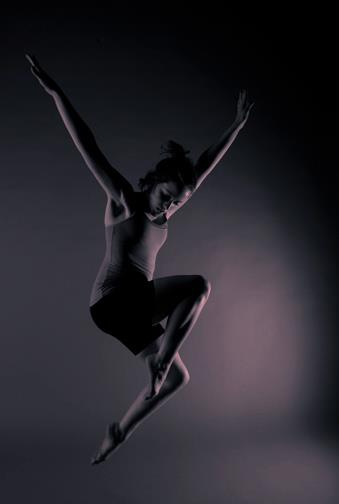 Meet our new Dance Instructor: Hannah Westbrook
Hannah is a professional dancer, choreographer, and stage director based in Berkeley, CA, where she graduated with honors from UC Berkeley with a BA in Dance. Her many specialties include: Modern Dance, Improv, and Storytelling. Hannah has experience working with dancers as young as 3 years old, and spends her spare time developing and facilitating a class on improvisation for recovering homeless in transitional housing. Hannah is thrilled to continue our Dance program at the Hills. For more info please visit our Dance page:
HillsDanceProgram.caclubs.com
or contact:
[email protected]
AQUATICS
By Shad Wojtala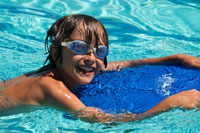 Register for Pre-swim team's fall season
Manta Rays and Tidal Waves continues through Fall. These introductory classes are best for kids age 4-10 new to swimming. The coaches work in and out of the water teaching everything from basic swimming skills to full stroke technique, all while introducing the kids to swimming terminology. The two levels are thirty minutes in length and use the recreation pool and diving well. Classes fill up fast.
Session 9 Aug 30 - Sept 23 (meets on Tue/Thur for the first week)
Session 10 Sept 28 - Oct 21
Session 11 Oct 26 - Nov 18

Manta Rays
(Pre-Swim Team) AGE 4-8, 4 - 4:30pm, Wednesdays & Fridays
Swimmers will learn the basics of all four swimming strokes. Team activity skills and group swim safety is introduced. Swimmers will learn to swim in, and jump or dive into, deep water. Instruction will be conducted in and out of the water.
Tidal Waves
(Novice Swim Team) AGE 6-10, 4:30 - 5pm, Wednesdays & Fridays
Swimmers must pass the following prerequisites for swim team: *50 yards of freestyle with side breathing, *25 yards of back swimming, *treading water for 30 seconds, and *streamlining off the wall for 5 yards. This group will prepare swimmers for competitive swim team and will incorporate on-deck coaching with minimal in water instruction.

Registration info is here!
Tryout for Swim Team
Tryouts for the competitive program will be at
5:00pm on Monday, August 22nd, and Wednesday, August 24th
. Swimmers will need to complete the
prerequisite for swim team
at this time. We have limited space in our entry level groups for the Fall Season.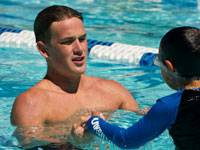 Take a private swim Lesson
We have the instructors so take advantage of their availability this season. We have instructors available every single day of the week. For more information about private and semi-private lessons click here.
Here are our instructors:
Evan Woods
»
Evan's Schedule
!
Shannon Coskran
»
Mat Lacounte
»
Mat's Schedule
!
Daniel Camozzo
»
TENNIS
Written by Tennis Director Eddie Pasternak and Instructors David Siu and Lexi Bevins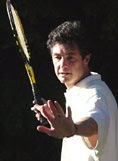 Free Clinics with Eddie
Join USPTA Elite Professional Eddie Pasternak for free one-hour tennis clinics at The Hills! Eddie has taught tennis for over 25 years and has been sought after by clubs and resorts across the world, including France and Jamaica where he previously worked as a Tennis Instructor. Eddie has also worked with professional Tennis players, such as former pro Brad Gilbert. Eddie is most thrilled to be a part of a Tennis player's progression, and be able to see the change. Eddie leads clinics each month that address all ages and skill levels. If it's raining on one of the Clinic dates, the clinic will be held either the next day or the following weekend.
➢ Saturday, August 27th Beginner's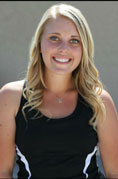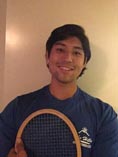 FREE Kids' Tennis Clinic
Tennis is great for teaching children social skills and, sometimes, for easing emotional problems such as stress and depression, while promoting physical fitness. To help create more opportunities for your children to grow and learn Instructors Lexi Bevins and David Siu will be hosting another FREE kids' tennis clinic. The event will be held on Saturday, August 27th, 2016, from 11am-12pm. The age limit for the event is 5-12 years old. Tennis rackets can be provided by The Hills if necessary. Lexi would like to remind you to "please wear appropriate close-toed shoes and bring a water bottle!" Sign-ups for this opportunity are at the front desk, or you can call (510) 339-0234.