September Newsletter 2018
UPDATE FROM OUR GENERAL MANAGER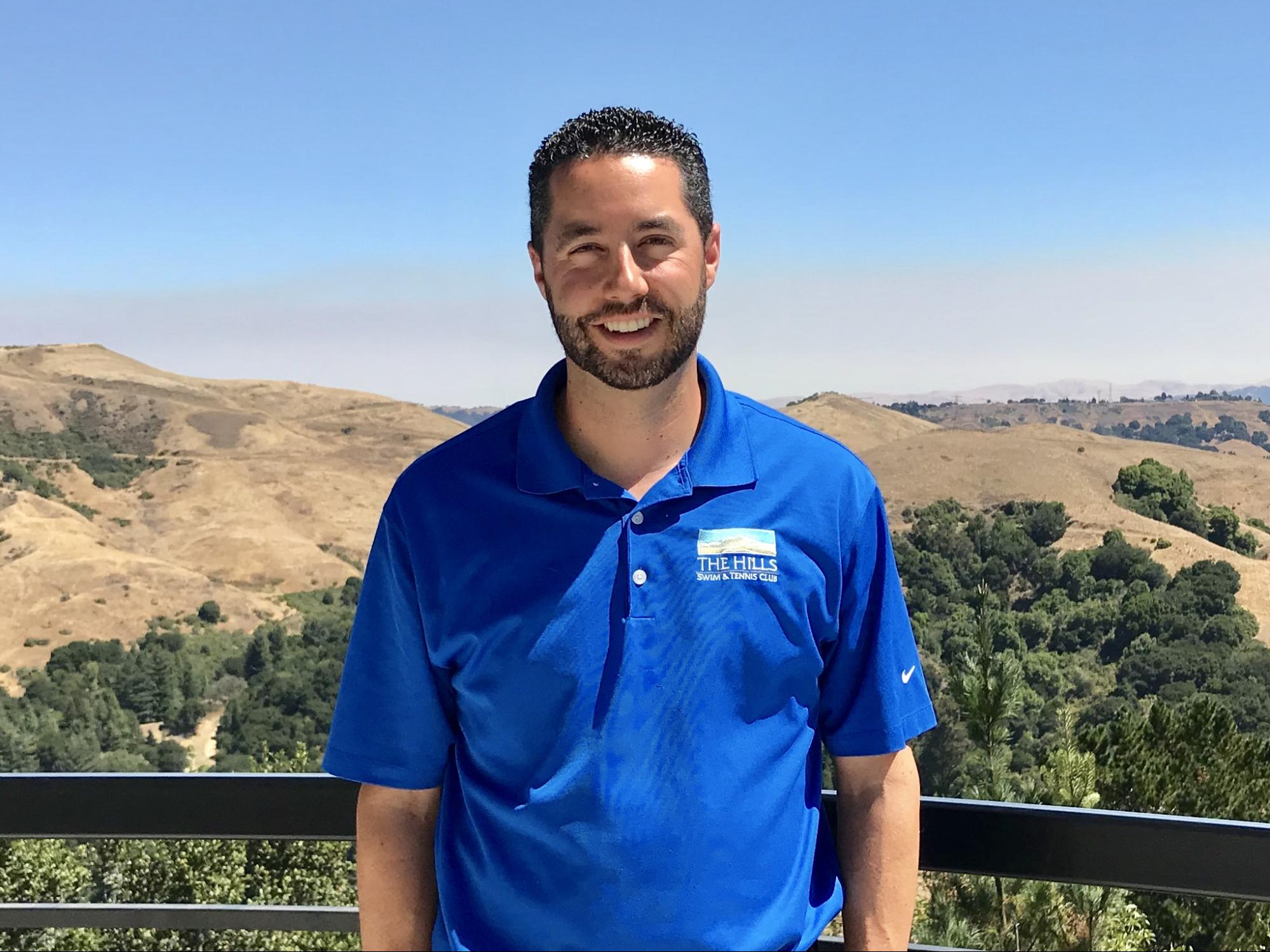 Dear Hills Members,

Greetings to all and welcome to the Fall season. Definitely one of my favorites because I am such a football fan (Go Raiders!). With Fall typically comes rain, but in our fortunate case here in the Bay Area, often times the Fall months are the warmest and most enjoyable. I do hope everyone had a fantastic Summer and look forward to what's to come here at The Hills.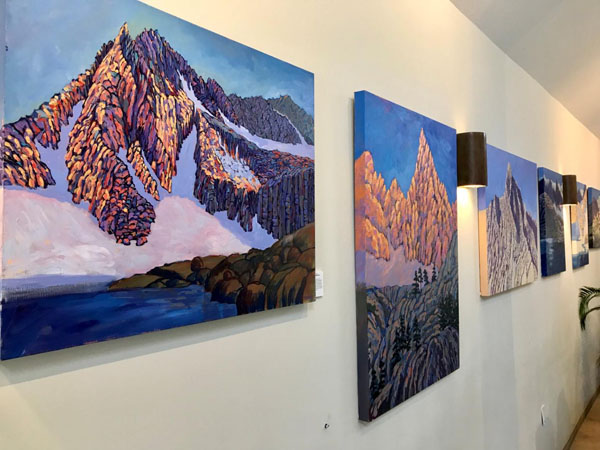 I'd like to personally thank member Sally Landis for her beautiful artwork that now resides in our lobby. Sally is the first of what we hope is a growing tradition here. We plan to have an individual's artwork displayed for the entirety of each month and Sally has been chosen for the month of September. As you can see, she did not disappoint as her artwork is exquisite! Please feel free to visit www.sallylandis.com to view more of Sally's work. The one month that will be an exception is next month, October, as we will use that space and the entire lobby for Halloween decorating.
Speaking of Halloween, our Halloween party this year will be Friday, October 26th from 6-9pm. Please note that the club will be closed from 4-6pm so that staff and vendors have uninterrupted time to set up and get the finishing touches in place. I have yet to experience this party, but expect it to be our best one yet and will do my due diligence to get a solid costume together. There will be costume contests for both kids AND adults this year, so please start crafting those now as I expect some steep competition. ☺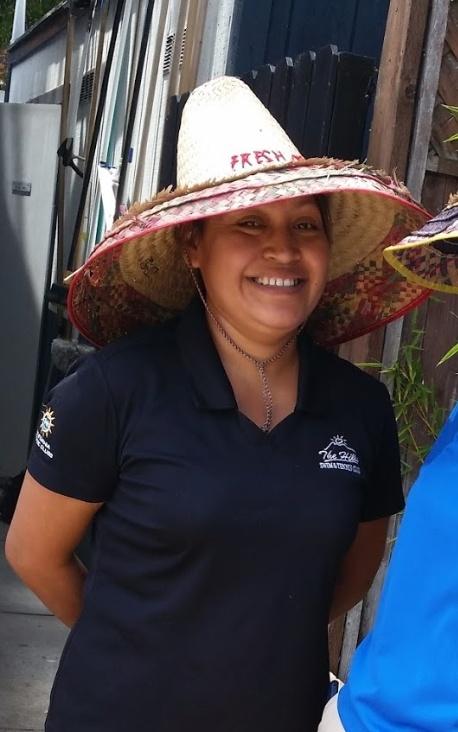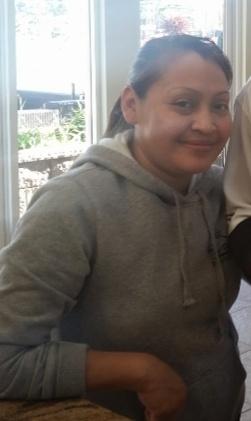 On a very sad note, on the evening of August 8th, longtime Hills employee Leova Juarez was the victim of a hit and run car accident. Fortunately police did catch the suspect, but poor Leo suffered severe injuries. She is currently rehabilitating at a local rehab center and is on the long road to getting her strength back. She fully intends to be back working at The Hills, but in the meantime could definitely use a hand. I have set up this GoFundMe page (https://www.gofundme.com/leova-juarez) for her to try and raise a little extra for her and her family during this tough time. Anything contributed is greatly appreciated! If you'd like to do something different for Leo please contact me, Rosalinda, or the front desk to find out other ways to help while she recovers from this horrible accident.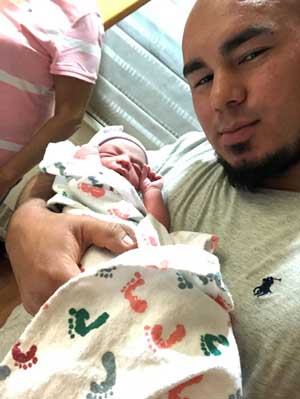 On a very happy note, longtime Hills employee Jose Jimenez and his wife welcomed a beautiful baby girl into the world on Friday, August 17th. He just returned from baby leave, so please feel free to wish him congratulations!
Lastly, I did want to remind all members that this month we will be transitioning to a new and improved internal software system called Club Automation. This is tentatively supposed to launch on Monday, September 17th. One of the immediate changes for you as members will be transitioning from using your member account numbers to using your first and last names. Instances of this will be checking into the front desk, charging café orders to your account, reserving cabanas, etc. If you currently have a scan card for front desk check in, it should still work for the new system. It is crucial for us to have updated email addresses, phone numbers, mailing addresses and photos of you and family members on the accounts during this transition. Please be sure to confirm with the front desk and/or update ASAP.
Looking forward to meeting more of you this month; here's to a great Fall season!
-Nick
UPCOMING EVENTS
September 10: Free Beginner/Novice Tennis Clinic 6-7pm
September 10: Intermediate/Advanced Tennis Clinic 7-8pm(Please call the front desk to sign up)
September 17 (tentative date): Launch of Club Automation, the new internal software system
September 26: Club closes at 8pm
October 26: Club closed from 4-6pm, Halloween party 6-9pm
Every Monday 11am: Pickleball on the basketball court
Aquatics
Swim Team
Pre-Competitive Swim Team Manta Rays and Tidal Waves - Fall 2018
Register here!
Classes meet on Wednesdays and Fridays
Member: $100 Non-Member: $115

Session 9 Sept 5-28
Session 10 Oct 2- 26
Session 11 Nov 2-16 (Discounted short session)

Manta Rays (Pre-Swim Team) AGE 4 - 8 4-4:30pm
Prerequisite: Swimmers must be able to tread in deep water for 30 seconds. Swimmers must be able to swim unassisted. Swimmers will learn basic swimming skills of all four strokes. Team activity skills and group swim safety is introduced. Instruction will be conducted in and out of the water.

Tidal Waves (Novice Swim Team) AGE 6 - 10 4:30-5pm
Swimmers must pass the prerequisite for swim team: *50 yards of freestyle with side breathing *25 yards of back swimming *Treading water for 30 seconds *Streamline off wall for 5 yards. This group will prepare swimmers for the swim team. This class will incorporate on-deck coaching with minimal in-water instruction.


Competitive Swim Team
Full information about how to try out and join the year round competitive team is here!



Group Lessons
Tadpoles
Classes meet on Wednesdays and Fridays
Members only: $130
*Class limited to 5 children.

F1 September 5-28
F2 October 2-26

Tadpoles: 3:30-4pm
Absolute Beginners learn to kick with a kickboard. Floating, underwater swimming and jumping in is introduced. Children 3–5 years.

Register here!


Private Lessons
We have numerous instructors open to take private lessons. Bookings are done directly with an instructor. Much more information and info about instructors is here!


Summer Camp 2018 Has Ended!!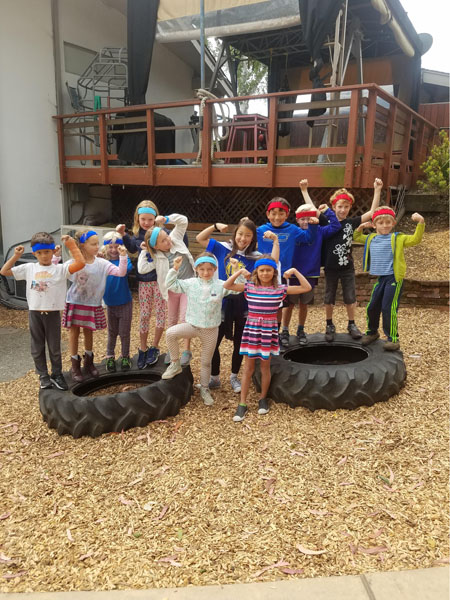 Another summer camp season is officially in the books. I would like to personally thank all of the parents for signing up your children for our summer program(s). Based on the weekly attendance, your kids enjoyed this year's themes and activities. The group photos reflect how much fun the kids had during their camp week.

In addition to all of the fun, your campers learned valuable lessons, including but not limited to, patience, teamwork, responsibility, discipline, creativity, and boundaries. These characteristics are essential to becoming better individuals and will lead to great things in the future.

The camp would not have been such a success without the guidance of our counselors: Kate, Ollie, and Kyle. They provided a fun and safe environment and deserve a huge shout out for all of their hard work.

Again, thank you from the bottom of my heart. As the Hills Camp Director for the eighth consecutive year, these camps are what I look forward to year after year. In fact, I am already in the planning process for next summer. Until then, if you need to contact me at any time, please feel free to do so at [email protected].

- Anthony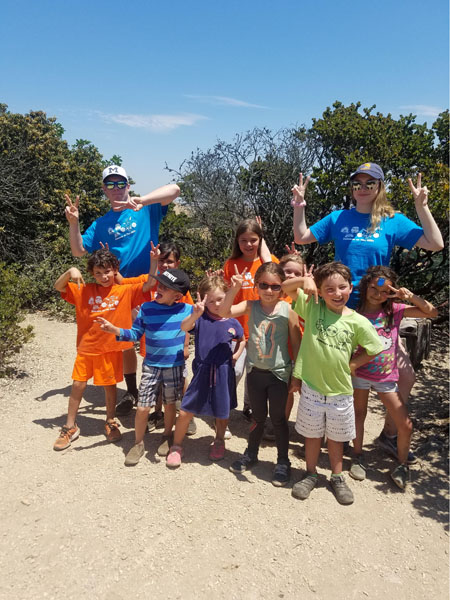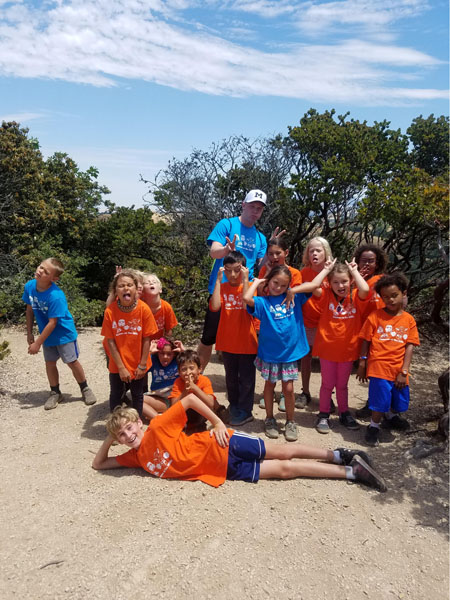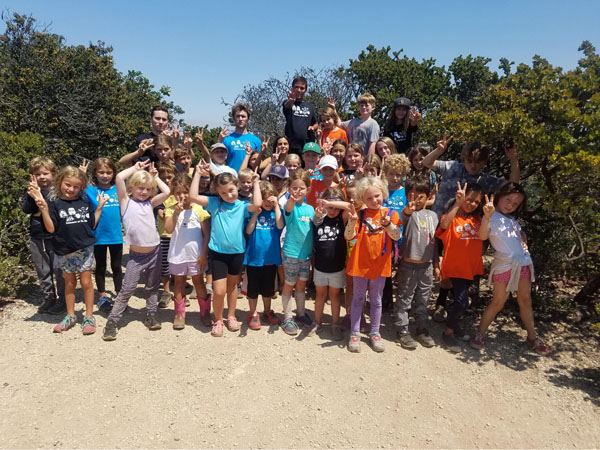 Pilates
Pre-Ballet Class now enrolling!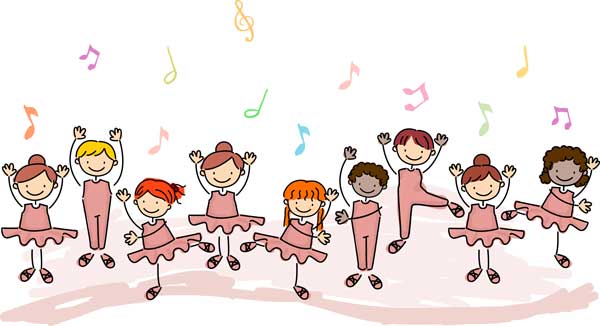 Time and Location: Thursdays 3:30-4:15pm in the Hills Clubhouse
Class info: Pre-Ballet is for children 3-5 years old; geared towards our very youngest dancers. We use simple ballet steps, storytelling, and rhythm exercises to develop a love for dance and movement.

Download the Registration Form
To register, please fill out the form and return to: [email protected], or drop off at our front desk.

To ensure space, you can also register on our Mindbody scheduler under Events:
Hills Pilates Studio scheduler
For more info, please contact: [email protected]
Happy Dancing!



Ready to jump into a Pilates class this fall?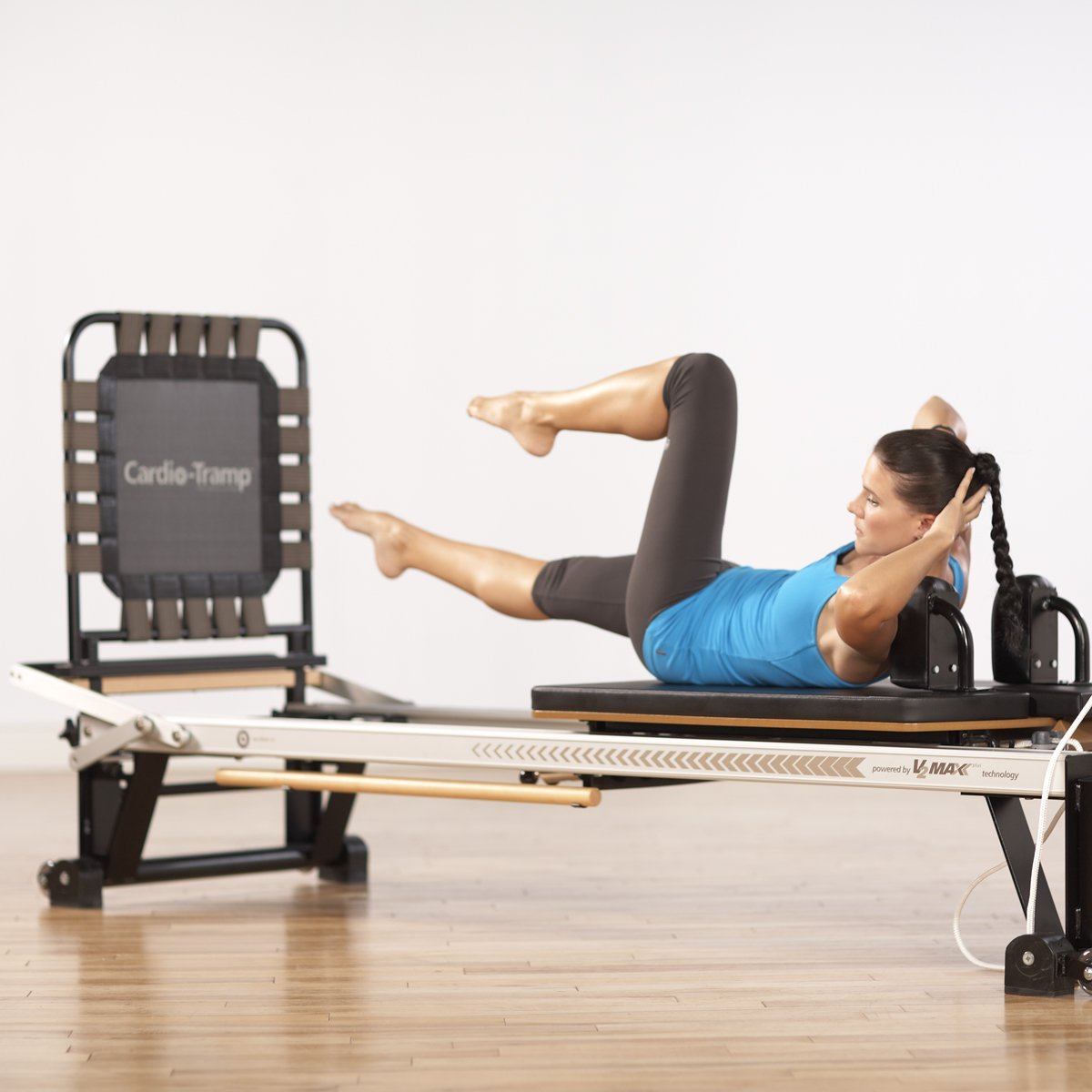 Find the class that fits you...we offer Studio Pilates classes 6 days a week between 6:30am-6:15pm. Take a look at our schedule and book here: Hills Pilates Studio scheduler

Reformer and Pilates studio classes are the perfect hybrid between Personal Training and Group Exercise. With a maximum of 5 participants, each student will receive optimal attention and get his/her workout and rehab needs met. Our classes are taught by the very best in the field of Pilates.
For more info, please contact: [email protected]


Sunday classes are merging to Mixed Level Reformer 11:15am with Mae
Our Sunday schedule just got a little tidier, as we are merge our Cardio trampoline and our Mixed Level Reformer class to 11:15am. This class has a little bit of everything. What's on your wishlist? Cardio? Stretch and Opening? Power Core? Variety is the key to achieving your fitness goals!


New Tuesday AM class with Anne Mawdsley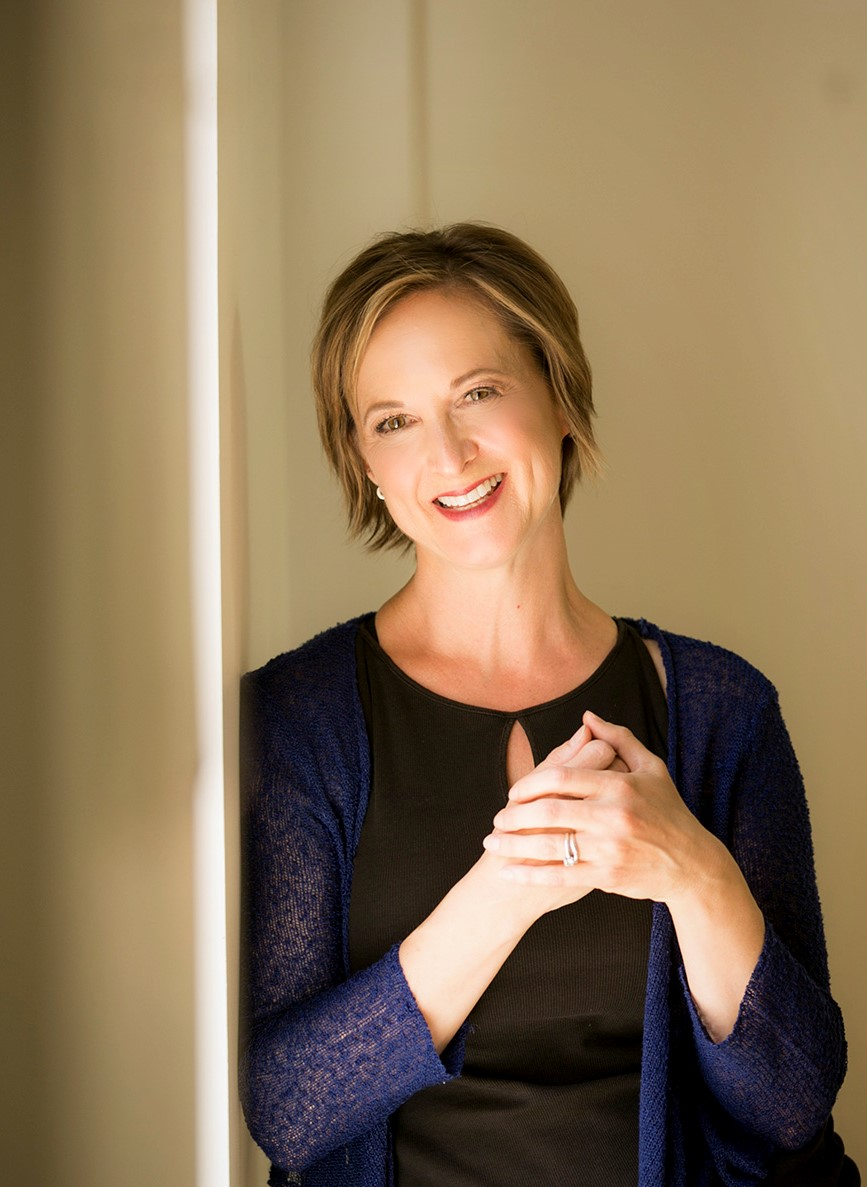 Anne welcomes you to her Mixed Level Reformer class at 9:15-10:15am on Tuesdays, starting on September 11th. Anne is trained and certified through STOTT PILATES® and the owner of Optimum Pilates in Oakland. Her broad range of clients and her experience as an entrepreneur in the Pilates world has honed her skills as a powerful instructor. Anne is also a certified Tiny Habits Coach, make sure to ask her about this fascinating field.

Mixed Level Reformer means that we welcome new and returning Pilates students. Expect a full body workout with emphasis on core stability, alignment, and muscle tone. If you have any injuries, make sure to mention to this to Anne. All new students are asked to fill out an intake so that we can better meet your needs.



Group X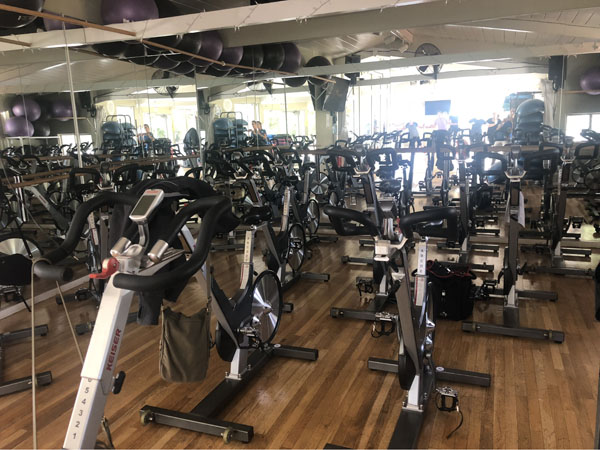 It's great to have so many members back from vacations and ready to dive into their fitness routine! The number one request we get is more night classes for busy members and we have listened. We now have a group fitness class every night including our newest late night cycling class: Tuesday night spin with Helen at 7:40 pm. In addition, September 14th marks the beginning of Domonick's ballroom dancing series to be held Friday nights at 6:30pm in the clubhouse. Grab a partner and sign up. We hope you enjoy these new additions.

We do have two class cancellations:

Sculpt Xpress on Fridays at 7am
Pilates Xtreme on Thursdays at 11:15am

Sculpt Xpress will continue on Mondays and Wednesdays at 7am, so hop in and join Luci and Jana for a fast and furious workout.

See you in class!


Peak Fit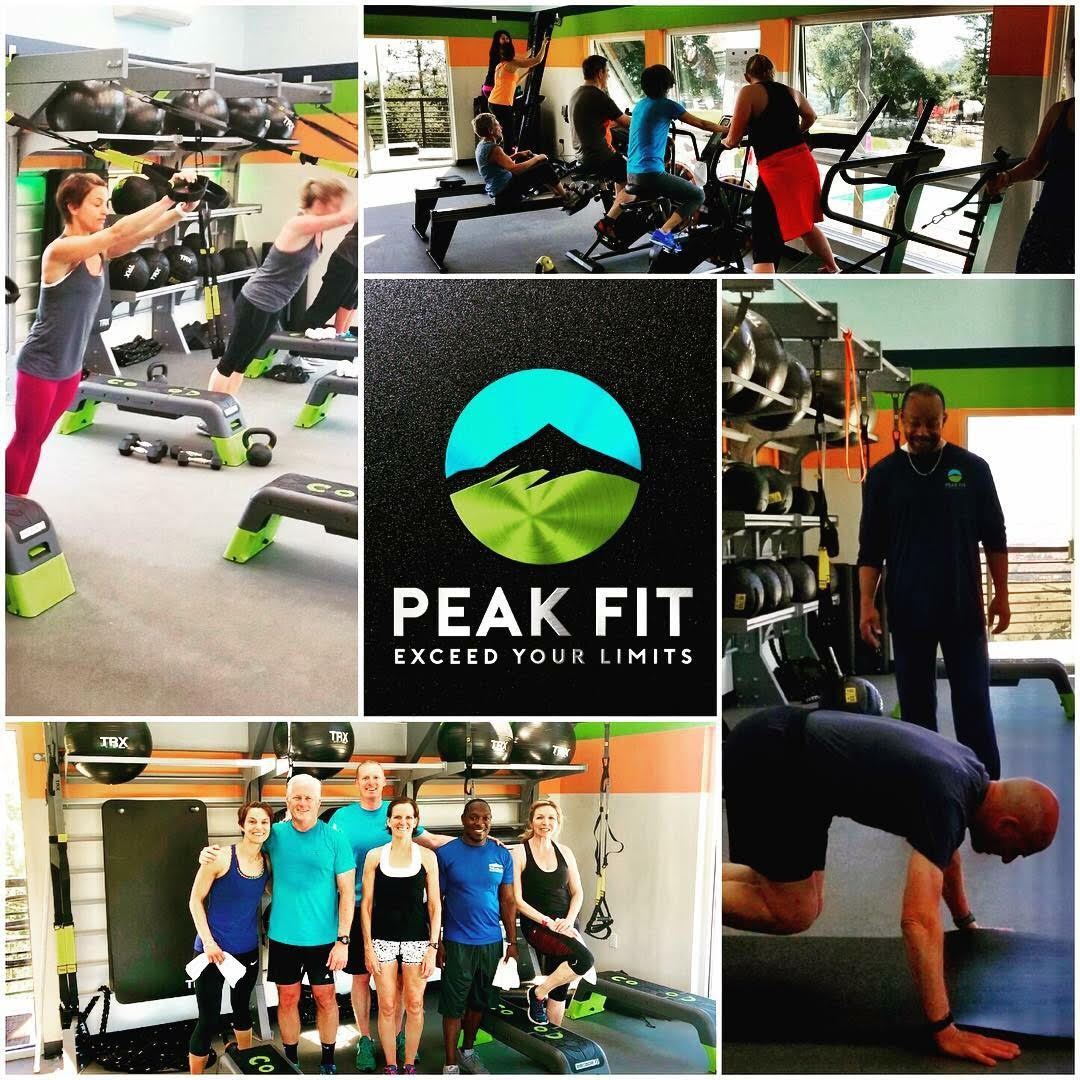 Back to school and back to working out!!! Peak Fit classes have been busy since school is back in session. If you have not yet tried a class, be sure to register at the front desk for your first one.

Peak Fit classes are a mix of cardio, strength and mobility exercises. We use all of the equipment in the Peak Fit Studio (TRX, kettlebells, medicine balls, bands and more) to provide participants with a challenging and effective workout everyday. We also offer exercise options for every level, so if you are just starting to workout OR if you are an elite athlete, we can help you achieve your fitness goals.

We've added a few new classes this month:

Tuesday evenings at 5:30 with Frank (beginning September 11th)
Thursday mornings at 9:15 with Virginia

These classes will be the same great workouts offered in the early morning.

September Special:
If you've never tried a Peak Fit class, sign up at the Front Desk for one of the new classes OR the 9 am Wednesday class...first class is on us! The goal is to push you through a fun and challenging mixed bag workout for 50 minutes, no matter the instructor OR the time of day! No excuses!

Finally, here is recap of the full schedule:

Monday: 9am
Tuesday: 6am and 5:30pm (starting 9/11)
Wednesday: 6am TRX with BZ and 9am
Thursday: 6am and 9:15am with Virginia
Friday: 9am
Saturday: 8am

If you have questions or need more information, please reach out to Jennie at [email protected] or 510-316-3529.



Celebrate September Employee Birthdays
Please join us in wishing each of them a happy birthday and thanking them for all of their hard work!

Koung Chaiyasane, 09/05
Colleen McLarnon, 09/20
Leova Juarez, 09/28