UPDATE FROM OUR GENERAL MANAGER

Dear Members:
We've had another great summer season at The Hills. Yet as summer camp winds down and school begins, the club will take on a more mellow feeling.
Special thanks to our camp director Anthony Lum and his team of counselors for providing our kids with a safe and fun series of day camp sessions.
A couple weeks ago, we hosted a successful tennis mixer at the club — we called it "Volley & Vine". There was a great turnout of nearly 20 members who got some tips from our head pro Eddie Pasternak and instructors Lexie Blevins and David Siu. Like other social events we host at The Hills, the focus of Volley & Vine was about building new relationships (and maybe finding some new playing partners!).

I want to thank Eddie for making this event a big success. Also, kudos to Eddie's wife, Chelle, who put together some great food and wine for everyone.

We're looking forward to hosting more social events like this in the coming months. I hope you join us to mix and mingle with our staff and other Hills members.

On another note we are happy to announce that we have cut back our water usage at the club by 29% in comparison with previous years over the last two months! With your cooperation conserving water in the shower and at the faucet, as well as our landscape watering reductions, we've made a tremendous impact. Please continue to do all that you can to save water and we'll get through this drought — together.

Also we would like to introduce our new club app for iPhone and Android devices, available September 1st. The app has been integrated with our club software so you can check-in via your phone using a generated bar code, view class schedules, pay your account balance, sign-up for programs and lessons, and book Cabanas on the go. The app also offers a personalized calendar that will display all of your scheduled club activities, among other features. On September 1st search for The Hills Swim and Tennis Club in the App Store or Google Play to download.

Finally, a note about the gym expansion and tennis lights. At this point, we are waiting to meet with the county in September to get the next steps for approval.

As always, please let me know if you have any concerns or questions.

To your health and happiness,
Derek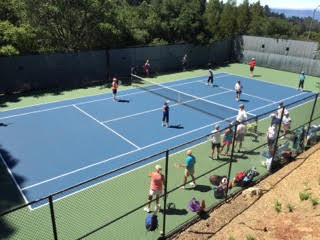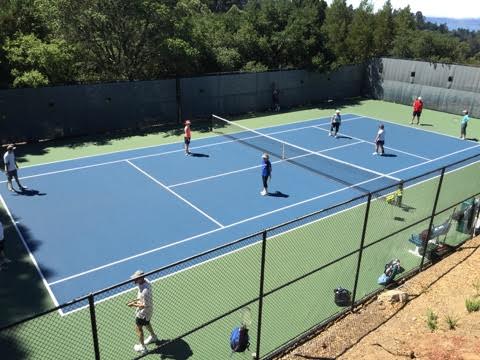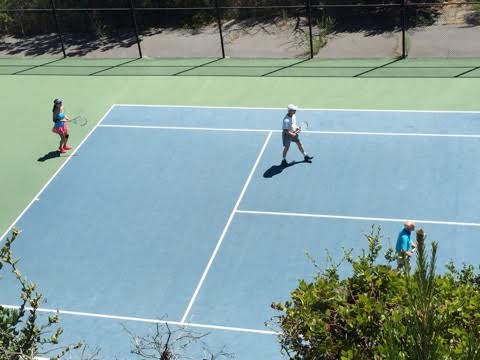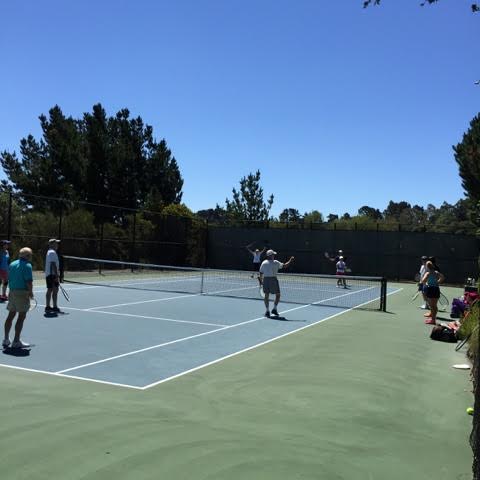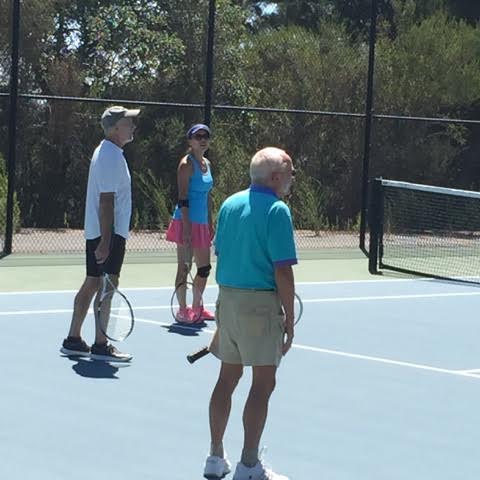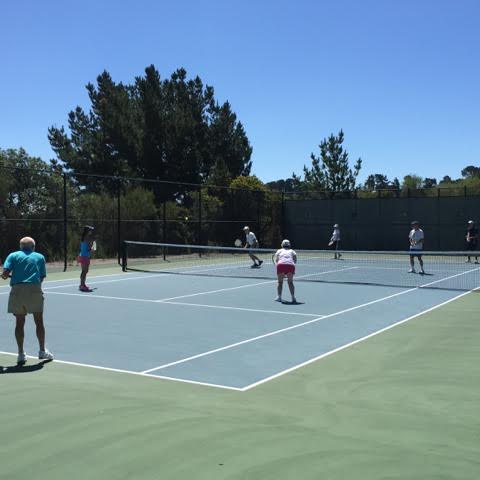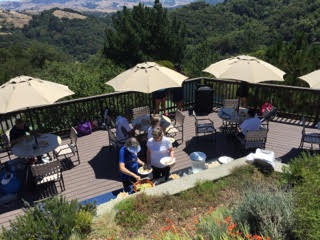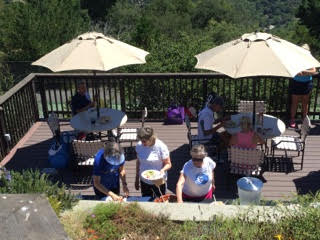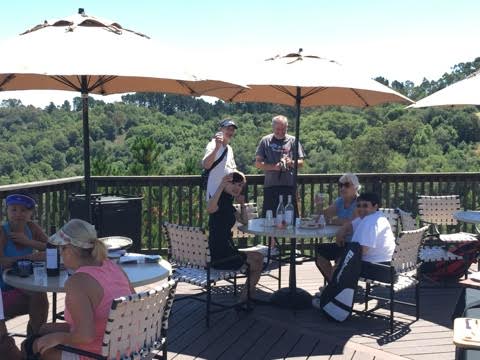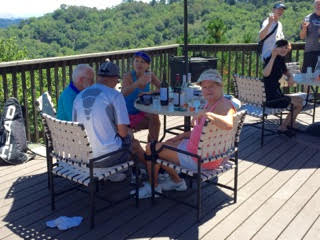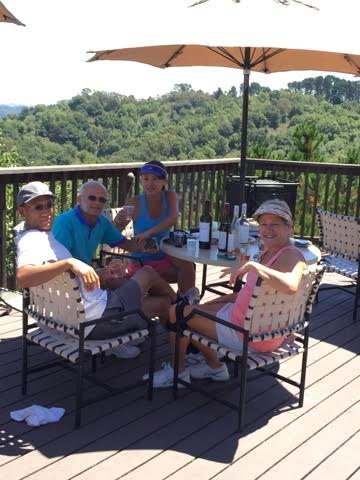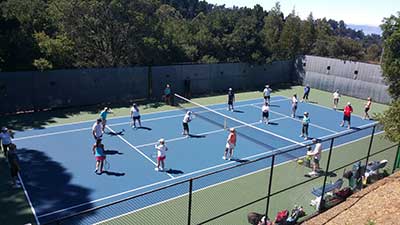 PROGRAMS AND ANNOUNCEMENTS

Meet our new Administrative Manager
We're excited to welcome Amelia Broadhurst to the Hills as our new Administrative Manager. She's looking forward to assisting you with your account questions and needs. Amelia was born and raised in Martinez where she played many sports as a kid and adolescent, including Water Polo and Basketball. Aside from her extracurricular activities, she excelled in Math, English, and Computer Science throughout her education. In her spare time, Amelia enjoys reading (especially Harry Potter), theatre, music, games, and swimming. Feel free to say hello and introduce yourself to Amelia!


AQUATICS

Private Lessons
Our private swim lesson program is led by our year-round professional instructor Erin Lucas. You can book a lesson directly with her or with another instructor listed on our private swim lessons page. Please notice that our package rates have changed. We will now also be offering a discount to swim team members. We have full information on how to book lessons online.

Intro to Swimming
Starting September 13th, our Tadpoles class is back with Sunday morning lessons. Erin is excited to teach kids how to swim. This class is basic level and kids will learn to be comfortable in the water. The schedule and registration is online.

Pre-Competition Swim Team groups
>Wednesdays and Fridays 4-5pm (Starting September 2nd)
Full schedule and registration here.

Manta Rays (ages 4 to 8)
Swimmers will learn basic swimming skills up to advanced strokes. Team activity skills and group swim safety is introduced. Swimmers will be introduced to deep water. Instruction will be conducted in water with 1 or 2 instructors at any given time. This class is primarily held in our recreation pool, 85 degrees.

Tidal Waves (Ages 5 to 10)
Swimmers must pass the prerequisite for swim team: *50 yards of freestyle with side breathing, *25 yards of back swimming, *Treading water for 30 seconds, and *Streamline off the wall for five yards. This class prepares swimmers for the swim team, and takes place in the main pool and diving well, along with some on-deck coaching. (Notes: Parents are encouraged to watch Tidal Wave swimmers while they train, but poolside supervision is not permitted. At this level, we are beyond "Intro to Swimming." Participants must be comfortable in the pool on their own, under the coach's supervision. Thanks for your cooperation!)

Team Tryouts Coming Soon
New Swimmer Tryouts are Monday, August 24th at 5:15pm
The competitive groups meet daily 4-7pm (Starting August 24th)

Full practice, competition schedule, and registration procedures are on our website.


PILATES & DANCE

Discover the Benefits of Pilates
We welcome you in to the studio to try a sample class and learn more about what Pilates can do for you. Just email [email protected] to set up a time. You'll find our schedule here: Hills Pilates Studio scheduler

Meet Our New Instructor
Rosalia Lerner is a dancer and choreographer based in Berkeley. She has extensive experience teaching children and youth, most recently at the Peninsula Ballet Theater. She is also a certified Yoga and Pilates instructor. From an early age, Rosalia had a drive to dance that could not be stopped. She credits movement as an integral part of her life, something which has sustained her. At 18, she trained at the National Moravian-Silesian Theatre Ballet in Europe and then spent two years dancing in New York City. She received her B.A. in Dance and Performance Studies at UC Berkeley and has presented choreography in San Francisco at The Feedback and The LEVYdance Salon. She recently started a new movement-based performance group called "Unfinished People".

Fall Dance Programs for Kids
Led by dancer and choreographer Rosalia Lerner (read her profile below), these classes combine fun and movement while introducing elements of ballet, jazz, musical theater and hip-hop to develop skills and further child development.
>Mondays, starting September 14th, through December 14th
Pre-Ballet, 3:15-5pm, for ages 3-5 years
Introduction to Dance, 4-5pm, for ages 8-12 years
(and younger dancers with some previous dance training)
$15 for first time drop-in, $196 for full semester
For more info or to pre-register, please contact [email protected]


PERSONAL TRAINING

New Package Pricing and Varieties
The Personal Training department has recently introduced an innovative package-pricing structure that gives you the freedom to try new workouts, according to your own schedule and at great savings over previous hourly rates.

Now, you can purchase a six-week pass to try out any of the following activities, as often as you like — from once a week to three times a week. There are 66 different classes in each six-week period. You decide what works for you!

TRX
TRX Boot Camp
TRX/Spin
Extreme TRX Circuit
Functional Fitness

The next session begins Sunday, August 30th. Contact Jeff at [email protected] to find out about free trials and introductory drop-in pricing happening in the weeks before August 30th.
Package Options
1 session per week $100 (6 classes = $16.66 each)
2 sessions per week $160 (12 classes = $13 each)
3 sessions per week $200 (18 classes = $11 each)
Drop-in $25 (Non-members $30)
Trial week special 50% off drop-in rate($25) Aug.23rd-29th. Come give it a try!

Consider What You Could Spend on These Alternatives
Invest in your health and happiness instead of "bandages" for a lack of fitness and self-esteem. Take another look at the new fitness package pricing and do the math for yourself!
Six weeks of lattes @ $4 each ($168)
High blood pressure pills @ $2.50 per pill ($105)
New home fitness equipment: Hundreds or thousands
Diet plans, pills, books: Unlimited and unending
Fitting into that favorite pair of jeans: Priceless!

Outreach Campaign Underway
Our Fall calling campaign has begun to offer new members a personal orientation to our equipment and offerings with one of our trainers. Expect a call from The Hills soon. Or, why wait? Contact Jeff for an immediate appointment!

Our Most Popular Fitness Programs
Visit The Hills website or stop by the front desk to get involved with any of these popular training programs:

Youth Training: A varied and personalized set of exercises and disciplines.
Personal Training: Focused, one-on-one workouts with our certified trainers.
Small Groups: Join a group of two to five individuals and save.
Tae Kwon Do (TKD): Korean martial art for kids and advanced practitioners.
GROUP FITNESS

Explore the Group Fitness Schedule
Our Group Fitness Manager urges you to add something new to your exercise routine. There are plenty of fun, results-oriented activities led by our inspiring instructors. Click on the Group Fitness Schedule link below to find your new direction!

Labor Day Classes
Stop by the front desk to find a special lineup of classes on the upcoming holiday — Monday, September 7th.

New Lineup for Saturday Mornings
>8-9am: Yoga (starting in September)
>9-10am: Body and Sole with Kathleen. It's the same great workout but with a new name.
>10-11am: High Intensity Interval Training (HIIT) for all levels with Angelique (starting August 15)


TENNIS

Free Clinics
Join USPTA Elite Professional Eddie Pasternak for a free one-hour tennis clinic at The Hills! Eddie leads clinics each month during the summer that address all skill levels.
>Introduction for Beginners
Sunday, August 30th, 4-5pm
>Intermediate/Advanced
Sunday, September 13th, 12-1pm
>Introduction for Beginners
Sunday, September 27th, 4-5pm

Book a Lesson
You can arrange a private one-hour lesson with any of our tennis pros at the front desk or by contacting them directly.
>Eddie: 510-703-5783 or [email protected]
(Private lessons $85 per hour; $300 for a package of four)
>Lexi: [email protected]
>David: [email protected]
(Private lessons with Lexi or David $45 per half-hour, $75 per hour. Group and package rates are also available.)