Swim Team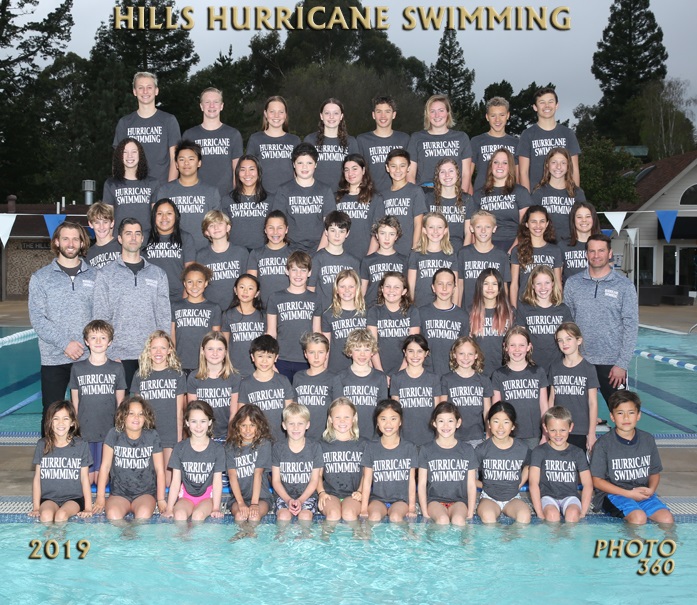 Hills Hurricane Swimming is a year-round USS youth team that participates in 1 - 2 swim meets a month with Pacific Swimming. Swimmers begin at 5 years old to advanced senior level swimmers in High School. Beginner swimmers must master 50yd freestyle with side breathing, 25yd backstroke, 30 seconds of treading in deep water, and streamline 5ft off the wall. All swimmers are required to register with Pacific Swimming. Full group descriptions, registration, and meet/practice schedule below.
We also offer a very popular Pre-Swim Team group for children age 4 - 10 years old. The Manta Rays and Tidal Wave groups incorporate beginning level swimming skills to pre-competition skills. This is the best opportunity to prepare a child for our swim team here at The Hills.

Hills Hurricane Swim Team Information Visit our team website here!
Pre-Comp Manta Rays and Tidal Waves
Members Register here!
Price: $110, Non-mem: $125 Non-Members must submit this form prior to registration and email or deliver to the Aquatics office. An email notification will then be sent with directions how to register online.
Classes meet Wednesday's & Friday's Classes meet in the Diving Well(12')
July 8-31, 2020 & August 5-28, 2020
Manta Rays (Pre-Swim Team) AGE 4 - 8 4:00pm - 4:30pm
Pre Requisite: Swimmers must be able to tread in deep water for 30 seconds. Swimmers must be able to swim unassisted for 10 yards. Swimmers will learn basic swimming skills of all four strokes. Team activity skills and group swim safety is introduced. Instruction will be conducted in and out of the water.
Tidal Waves (Novice Swim Team) AGE 6 - 10 4:30pm - 5:00pm
Swimmers must pass the prerequisite for swim team: *50yards of freestyle with side breathing *25yards of back swimming *Treading water for 30 seconds *Streamline off wall for 5 yards. This group will prepare swimmers for the swim team. This class will incorporate on-deck coaching with minimal in water instruction.

Hills Hurricane Swimming Competitive Team AGE 5-18
Competitive Team Practice Schedule (General Schedule)

Junior 1
Mon, Wed, Fri: 5:15pm - 6:15pm
Junior 2
Mon - Fri: 5:30pm - 7:00pm (Dryland Mon, Wed, Fri: 5:30pm - 6:00pm)
Senior 1
Mon, Wed, Fri: 3:45pm - 5:55pm (Dryland 5:30pm- 5:55pm)
Tue, Thu: 3:45pm - 5:30pm
Tue, Thu: 6:00am - 7:15am
Senior 2
Mon, Wed, Fri: 3:45pm - 6:15pm (Dryland and Gym 5:30pm - 6:15pm)
Tue, Thu: 3:45pm - 6:00pm
Tue, Thu: 6:00am - 7:15am (Required to attend at least one per week)