UPDATE FROM OUR GENERAL MANAGER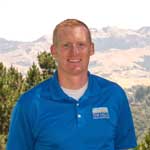 Dear Members,

A big thanks to all the members for making this a great summer! Anthony and his camp team had a fun and adventurous time with the kids. Please see pics and article below.
GUEST PASSES
We are coming into the season when the free guest passes can be used. Please remember to share the important club and pool rules with your guests. We want their visit and that of the members around them to be an enjoyable one. Also remember that we have a max of 4 guests per visit. Anything over this number can be scheduled as a party (max 25) through me.
HALLOWEEN PARTY
Our annual Halloween party is just around the corner on Friday Oct. 27. We will have some of the fan favorite games and attractions like the dunk tank, reptile man, face painting, and photo booth. Our food menu and tickets will soon be available. We will have the same fine buffet style food and simpler items for the kids, like pizza. More details to come.
CONSTRUCTION
Just an update on the upcoming construction. We are still waiting on bids for the tennis courts lights, fitness center expansion, and parking lot expansion. It has been a painstaking bid process, and I appreciate all your patience as we work through this.

Derek


ANNOUNCEMENTS
Swim Team Meet @ the Hills Sept. 9 (lap pool and diving well closed 8am-1pm)
Special Group Exercise Schedule on Labor Day
The Club will close at 8pm on September 27 for staff training
Childcare will be closed October 26-27


UPCOMING EVENTS
Novice Tennis September 11, 6-7pm
Advanced/Intermediate Tennis September 11, 7-8pm
Halloween Party Oct. 27th 6-9pm (all buildings and pool closed during event)
Member Spotlight: Dinsmore Family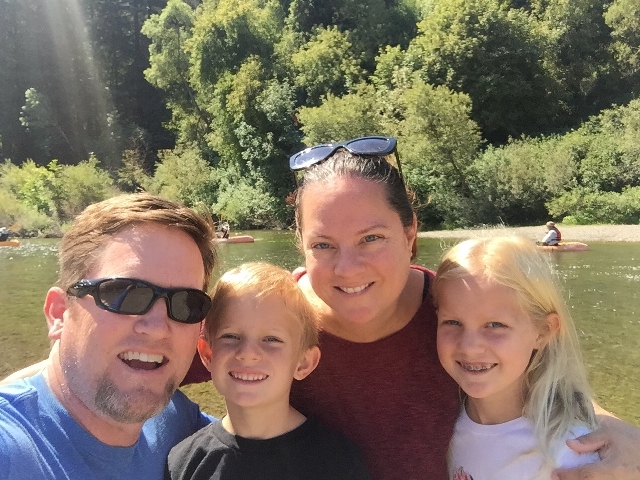 Chris, Annette, Leila and Max each have busy schedules but are sure to find time having fun together as a family.

Born and raised in the San Francisco Bay Area, Annette enjoys volunteering at school events and participating in extracurricular activities with the kids. Leila plays softball, reads a number of books, acting, and learning the ukulele. Max loves the teenage mutant ninja turtles, baseball, and soccer. Chris, originally from Houston, came to California to attend UC Berkeley for graduate school. A diehard Texas Longhorn fan, he spends his Saturdays watching football.

As a family, they travel up to the Sierra Mountains to ski and relax. They also enjoy riding bikes, hitting baseballs, playing catch, and learning how to play golf.
Thank you, Dinsmore family, for being part of the Hills family, too!


Fitness - Seeking wellness and wholeness:
September is a lovely month! School is starting, new projects, goals and plans fall into place, and we start looking forward to the holiday season and all the activities and fun that await us.
However, this is also the time when our schedules get cluttered, when we overcommit, and when we find ourselves unable to achieve balance and health in our lives.
The Hills Pilates Studio wants to help you experience health on every level by offering a wide range of services that can boost fitness and wellness:
Cardiopilates for a stronger heart and a healthy weight, Tye 4 and Reformer training for a stronger core, Barre training for supreme muscle tone and posture, and Massage and Reiki for ultimate Rejuvenation and Healing.
Take a moment and ask yourself:
1. What are my ultimate fitness goals?
2. Where do I feel imbalanced?
3. Where do I want to be in my health today, next month, or next year?
Let us help you achieve those goals.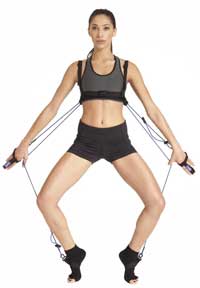 Tye4 – virtual Pilates training
Have you tried mat Pilates and found it challenging to really feel your core work or to keep your body supported properly? Come try a whole new way to experience Pilates and movement using the Tye4.
The Tye4 is a small harness developed by Physical Mind Institute that allows you to both pull and support muscles in the body while going through Mat Pilates exercises, bringing safety and focus to the workout. We combine 30 min of Tye4 with 30 min on the Pilates reformer for a full body makeover.

Tye4 starts Tuesday, September 19, 6-7pm with Barbara Hoffer, Pilates Instructor and Exercise Specialist

Visit the Hills Pilates Studio Scheduler to book Massage, Pilates Training or Reformer classes.
Reiki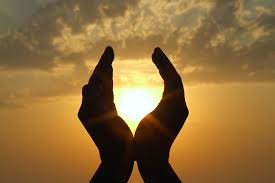 Starting in October we will be offering Reiki Therapy at the Hills. Reiki is a Japanese Healing technique based on the energy life force Qi (similar to Chi in Tai Chi, Chinese Medicine and Acupuncture).
How does Reiki work? All life, all movement, all health is energy. When we get stressed, overwhelmed, sad or sick, we have run low on life energy - Qi.
A session of Reiki involves fully clothed gentle hands on touch. A Reiki practitioner does not "heal" you per se, but simply aids your body in restoring depleted energy and achieving balance. Many massage therapists use Reiki as part of their practice. Reiki is completely safe and can be used in conjunction with other mind/body therapies.
Reiki should never be used to replace conventional treatment of any medical condition.
For more information on these programs, please contact our studio.


Group Exercise
The summer is winding down and the school year has begun. This is a great time to renew your efforts for a healthier self. To help you reach those goals, we have a fabulous Group Exercise schedule.
As a special treat, Therese will hold a 25-minute roller class after her Power Pilates class on Labor Day. You don't want to miss it!
Labor Day Class Schedule
6:00 am Swim Workout - Shannon
8:00 am Spin/sculpt - Angelique
9:00 am Aqua aerobics - Elaine
9:30 am Power Pilates - Therese
10:30-10:55 am Roller/ Stretch - Therese
11:00 am Yoga - Barbara
No evening classes
All classes are 55 minutes, with the exception of the roller/stretch class.


Aquatics News
Safety
As the lifeguards begin to leave the pool deck, please remember to follow all of the club policies. The front desk staff will enforce the rules when no lifeguards are on duty. Please take the time to review our club rules and view our fall pool schedule!

Swim Team
Saturday, September 9 is the 12th Annual Swimmers' and Parents' meet at The Hills. The lap pool and diving well will be closed from 8am to 1pm. This awesome event is a favorite amongst the swim team families. We highly encourage members to enjoy the show! Check out more about swim team!

Pre Competitive swim team groups "Manta Rays and Tidal Waves" are filling up! Classes meet on Wednesdays and Fridays through November. Learn more and register now!

Swim Lessons
Private swim lessons continue year round. Take advantage of our great instructors and even book a package deal! Check out full swim lessons info and instructor choices!


A Note from Rachel, Our Nutritionist
Good Sleep is Non-Negotiable

Often we put so much focus on eating and exercise when it comes to health, we totally forget to prioritize sleep! I often work with clients on how to get more sleep and better quality sleep. If you're well rested and hydrated most of the time, you're doing wonders for your body. Add some regular bowel movements in there and you're basically on top of the world.

Sleep is vital time for the body and mind to rest and repair. It is also a major indicator in the sustainability of your lifestyle and habits. Waking up at 5:30am to go to the gym before work sounds great…but if you're not a morning person or not able to get to bed early enough, maybe it isn't a long-term strategy for success. If you're concerned about the additional calories of having wine with dinner, maybe the better question is how the wine impacts your quality of sleep.

Research shows that there is a strong relationship between sleep and appetite. The healthy body's response to getting insufficient sleep is to look for other energy sources during the day. This could mean a feeling of insatiable hunger, strong sugar cravings and more. Being aware of your sleep can be helpful in understanding your body's needs when it comes to food and a great place to practice self-care.

Want to talk more about how your sleep can work for you? Email me at [email protected] to set up a free consult.

Warmly,
Rachel



Summer Camp has ended!!!
Another summer camp season is in the books. I would like to personally thank you the families for signing your children up for the summer. Our weekly themes were a hit, just look at the pictures from our hikes and other activities!
The children learned valuable lessons throughout the summer: independence, responsibility, creativity, and teamwork. All of these characteristics are essential to becoming better individuals. Based on the attendance each week, these kids are destined to do great things in the future.
Without the guidance of our counselors Sophia, Cameron, Caitlin, Kyle, Travis, and Nina, the camp would not have been the same. They provided a fun and safe environment. They deserve a lot of credit for making our summer camp successful. Thank you camp counselors!
Thank you again from the bottom of my heart. As your Summer Camp Director for the seventh consecutive year, it has been an exciting time. I can hardly wait for next year to start and am already in the planning process! Until next summer, I hope you enjoy the rest of your year! If you need to contact me at any time, please feel free to do so at [email protected].
~Anthony