UPDATE FROM OUR GENERAL MANAGER

Dear Members,
Summer weather has been poking its head out. The kiddos are finishing school and summer camp starts next week at the club. It's not too late to sign up for a fun week with Anthony and his team.
As we prepare for the summer fun around the pool, now is the time to review the pool rules with the family so we assure a safe experience for all. Please visit our website for details. We have started scheduling lifeguards seven days a week. If you have any questions about pool safety, don't hesitate to ask them.
MyZone member challenge is underway. MyZone tv monitors are in the Group Exercise rooms as well as the Fitness center to help keep you on track and record your heart rate for optimum performance. The member with the highest MEPs (MyZone Effort Points) will win a $250 member credit. Purchase your MyZone belt at the front desk and get prepared for the next challenge.
We have an outstanding lineup for our Member Spotlight and Employee spotlight below. Read below about a special movie screening from director, producer and member of the Hills, Daniel Julien.

Derek



PROGRAMS & ANNOUNCEMENTS
Club closes at 8pm Wed., June 7 for staff training
June-Aug Free guest passes not valid
June 10 Intermediate/Advanced Tennis at noon
June 12 Summer Camp begins
June 12 Kids 4-week tennis session begins
June 20 Special Pilates-based strength and core routine at 6pm
June 24 Introduction for Beginners Tennis at noon
Member Spotlight: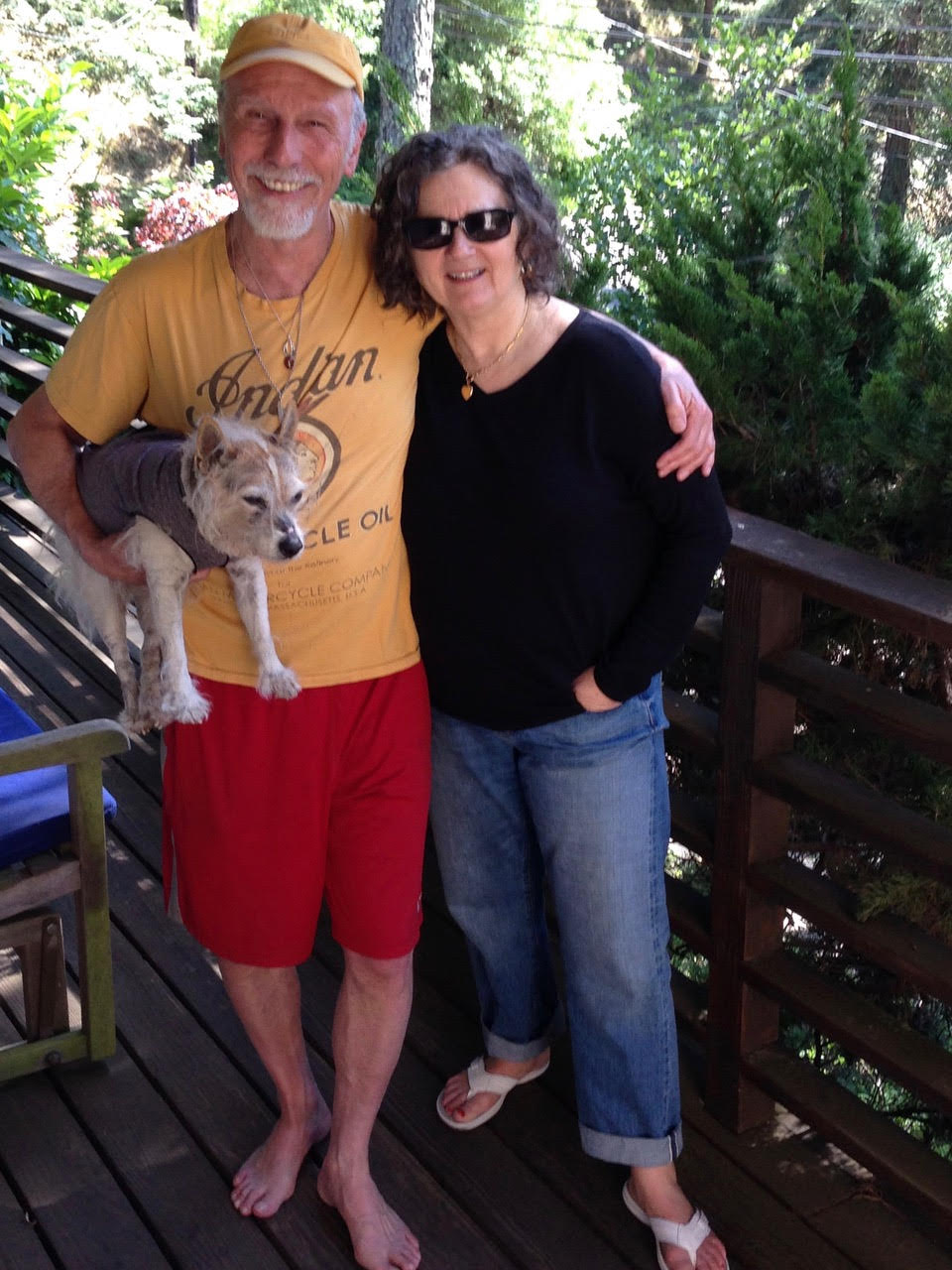 Daniel Julien
You may know Daniel on the tennis court or out walking his dog Simon, but he's also been producing, screenwriting, and directing films for the last 40 years!

Born and raised in France, Daniel majored in Russian studies, where he received his bachelors and masters degree and then received a grant to the film institute in Russia. He then returned to France for film school and produced his first film in 1973.

You can watch his latest work this month! Daniel is offering a free, private screening of Patrick's Dilemna, his newest work in collaboration with our very own Therese Brewitz, on Tuesday, June 13, 7pm at Warehouse 416 in Oakland. Therese wrote the original score of the film while Daniel directed and produced it. The movie is a docu-drama examining cultural differences between San Franciscans and Parisians through the eyes of expatriates living in both cities as well as the personal story of a fictional character. Moreover it is the story of any person living in a foreign country, or being involved in a bi-cultural relationship, and having to decide which country to call home. Contact Daniel at [email protected] for more information

Daniel is currently working on another film documenting the life a tennis star Roger Federer.

Thank you for sharing your work with us, Daniel!


Celebrate June Employee Birthdays!
Please join us in wishing each of them a happy birthday and thanking them for all of their hard work!

Derek Schulte
Ernesto Solorzano
Mae Chesney
Maria de Angelis Nelson
Kathleen Ostler
Kyle Johnson
Peter Wong
Nina Adams


Employee Spotlight: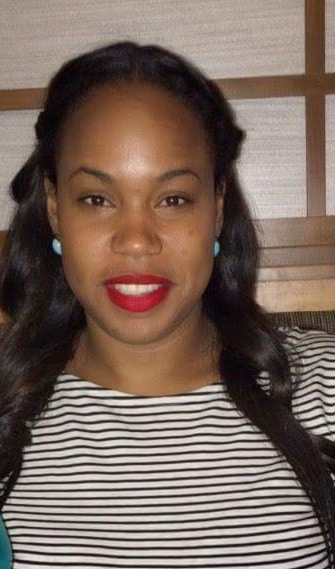 Lauren Tyler
Lauren Tyler plans to dazzle The Hills with new soups, salad dressings, sandwiches, and entrees just in time for our busy summer months!

Born and raised in the San Francisco Bay Area, Lauren pursued her cooking career through a rigorous 14-week certification course. She then interned as a prep cook on the Facebook Campus in Menlo Park and went on to become a line cook at UC Berkeley, then Director of Culinary Services for an Oakland-based non-profit organization.

We're looking forward to Lauren's new menu items beginning this month.
A Recipe from Rachel, Our Nutritionist
Dear Members,

People often ask me for recommendations on something healthy and satisfyingly sweet. I love these Brownie Energy Truffles! They are chocolatey and rich and nutritious. They make a good after-workout snack, dessert for your kid's lunch box or even a fun after-dinner treat. This recipe makes a saltier truffle, but add less salt or more dates for a sweeter one. They freeze well or last a week in the refrigerator…if they'll last that long.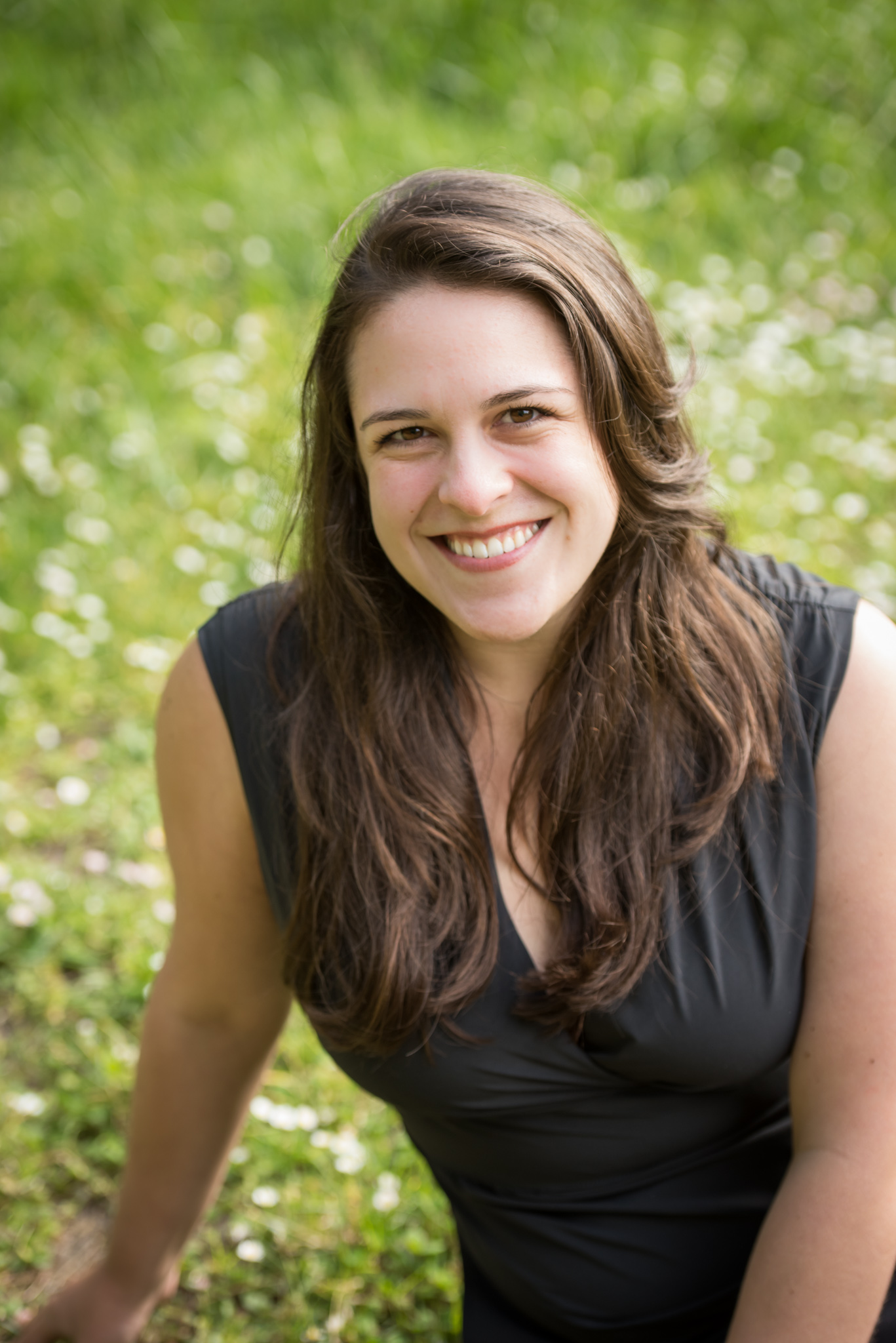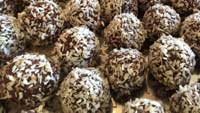 Brownie Energy Truffles
Serving size is about 2 truffles. Makes about 10 servings.

Ingredients:
1 cup almonds
1 cup walnuts
1 cup pitted dates (be sure to check each dates individually for pits)
2 tablespoons coconut oil
2 tablespoons almond butter
¼ cup dutched cocoa powder
½ teaspoon sea salt
¼ teaspoon ground cinnamon
Unsweetened shredded coconut

Procedure:
Pulse almonds and walnuts in a food processor until medium chopped. Add dates and blend. Add coconut oil, almond butter, cocoa powder, salt, and cinnamon; be sure to distribute evenly in the food processor and blend. When the mixture balls up into a single ball in the food processor, you know it's ready. Roll about a tablespoon of the mixture into balls and finish by rolling in shredded coconut.

Hope you enjoy the recipe! Warm regards,

Rachel Barach

Want to make nutrition more delicious? Lose some weight the healthy way? Contact our Nutritionist, Rachel, for a free consult at [email protected].
Be Vacation Fit: Try Pilates and Strength Training!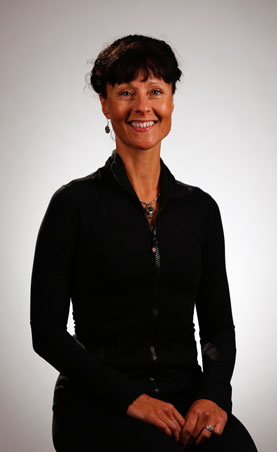 By Therese Brewitz
Back by popular demand: Yes, you can take your workout with you this summer!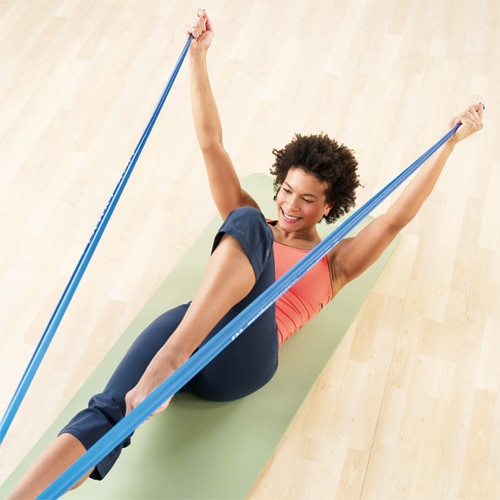 Going away on vacation? Concerned about long flights and car trips, stiff muscles and falling out of shape? Travel takes a toll on the body, and who wants to spend their vacation with aches and pains?
Hills Pilates Studio to the rescue! We have put together a special full-body, Pilates-based strength and core routine. It's easy, effective and safe. Using a flex band, you can have a great workout anywhere!
You'll work and stretch all major muscle groups and build a stronger core.
Great for beginners as well as experienced Pilates students.
Your own flex band is included in the class fee.
Tuesday, June 20, 6-7:15pm

Cost: $45
Nonmembers: $50

Sign up on our website: Hills Pilates Studio scheduler
Or contact the studio for more info: [email protected]

Workshops held by Therese Brewitz, STOTT PILATES Instructor and Athletic Conditioning specialist



AQUATICS
By Shad Wojtala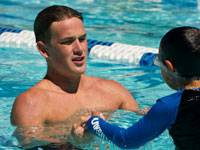 Sign-up for one of our Spring through Summer Aquatics Programs!

Our pre-competitive swim teams, the Manta Rays and Tidal Waves, are open for registration through August. Sign up as soon as possible, as we have limited space. This introduction to swim team is the best option for all kids ages 4-10 that are new to swimming. The coaches work in and out of the water teaching everything from basic swimming skills to full stroke technique while introducing the kids to swimming terminology. The two levels are thirty minutes in length and make use of the recreation pool and diving well. Classes fill up fast and will meet on Wednesdays and Fridays through May, and Tuesdays and Thursdays starting June through August.

Manta Rays (Pre-Swim Team) AGES 4 - 8, 4 - 4:30pm
Swimmers will learn basic swimming skills of all four strokes.
Team activity skills and group swim safety is introduced.
Swimmers will learn to swim in, as well as jump or dive into, deep water.
Instruction will be conducted in and out of the water.
Tidal Waves (Novice Swim Team) AGES 6 - 10, 4:30 - 5pm
This group will prepare swimmers for swim team and will incorporate on-deck coaching with minimal in water instruction. Swimmers must pass the prerequisites for swim team:
50-yards of freestyle with side breathing
25-yards of back swimming
30-seconds of treading water
5-yards of streamline off the wall
Try one of our Summer Small Groups Lessons (small group classes are limited to 4 per class.)
Tadpoles (children 3-5 years, 4 - 4:30pm): Absolute Beginners learn to kick with a kickboard. Floating, underwater swimming, and jumping in is introduced.
Minnows (children 3-9 years, 3 - 3:30pm): Learn freestyle stroke technique with side breathing. Introduction to swimming on back, deep water swimming, and kneeling dives.
Guppies (children 5-12 years, 4:30 - 5pm): Focus on freestyle side breathing and backstroke technique. Breaststroke and butterfly kick is introduced.
Mackerel (children 5-12 years, 4:30 - 5pm): Intermediate swimmers learn proper technique for breaststroke & butterfly. Endurance swimming is introduced.
Sign up here (under camp section)



Get certified at our Jr. Lifeguard Camp
Session 1: June 19-23, M-F, 9am-3pm
Session 2: Aug 8-11, M-F, 9am-3pm
This program is designed as a community-based water safety program for youths 10– 15 years old. The Junior Lifeguard Training Program has been developed to serve many purposes where water safety is our primary goal. Along with water safety activities we engage in CPR Certification and First Aid training. A secondary benefit is the unique combination of establishing the foundation for good work skills, responsibility, certification, skill development, competition, and leadership skills. In providing a well-rounded training experience, we include 30-minute daily fitness, lectures, demonstrations, and team building activities. An additional two hours per week of volunteering may be required by each JR guard. Course Pre-Requisite: 50 yards of freestyle or breaststroke. Retrieve a 10 LB. brick from a depth of 12 feet. Swim underwater 15 feet.

Sign up here



GROUP FITNESS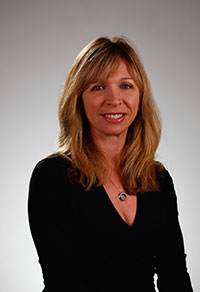 Jump start your summer fitness routine by adding Megan's new Circuit class to your calendar every Tuesday night at 6:00 pm.

June is the perfect time for non-swimmers to start swimming! Join us for Intro to Swim class for adults every Monday, Wednesday and Friday at 7:00am. A great way to start your day!

It's great to see so many members attending classes. We are so happy that you are enjoying the expanded schedule.

See you in class,
Angelique Pine


TENNIS
By Eddie Pasternak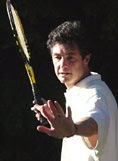 Free Clinics with Eddie
Join USPTA Elite Professional Eddie Pasternak for free one-hour tennis clinics at The Hills! Eddie has worked with professional tennis players, such as former pro Brad Gilbert. He is most thrilled to be part of a tennis player's progression and be able to see the change. Read more about Eddie.
Clinics are held each month for adults in all skill levels on Manzanita Court. If it's raining on one of the clinic dates, the clinic will be held either the next day or the following weekend.
Saturday, June 10, 12pm Intermediate/Advanced Clinic
Saturday, June 24, 12pm Beginner's Clinic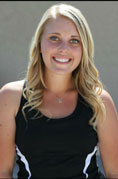 Free Kid's Tennis Clinics with Lexi
Saturday, June 10, 10-11am

Kick off Summer with a 4-week Tennis Session!
Your children will grow, learn, and be healthy in this 4-week, small-group tennis clinic with instructor Lexi Bevins. Please wear appropriate close-toed shoes and bring a water bottle. Tennis rackets can be provided by The Hills if necessary.
4 Mondays starting June 12, 5-6pm
Clinic is $80 per member. Register at the front desk; charge to account (CTA) is gladly accepted as payment.

Minimum 3 children enrolled for session to begin; maximum 6 per session. Held on Manzanita Court.


SUMMER CAMP

By Anthony Lum

Sign-up for Summer Camp 2017 online NOW!
Summer Camp runs weekly from June 12 to August 18

Register online:
log onto your member account
click on the camp icon
select the program of choice
click "register" next to the desired time
click the plus sign next to the session dates you would like
click "Accept & Enroll".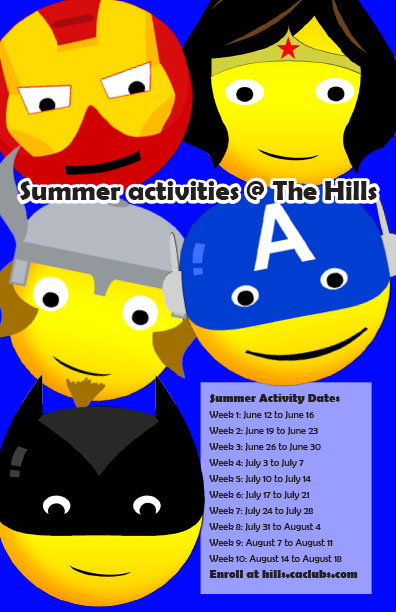 Once you complete the registration for your child, you will need to fill out the Summer Camp Waiver. This needs to be filled out before your child attends Summer Camp.
1. log onto hills.caclubs.com
2. scroll down to guest waivers
3. click guest waiver
4. choose Summer Camp icon
5. fill out information, click submit

If you have any questions, please feel free to contact me at [email protected]. I look forward to seeing you for Summer Camp 2017!