eNews from The Hills October 1, 2013
Dear Members:
Fall is in the air, and it's the season we look forward to one of our most exciting and popular annual events — The Hills' Halloween celebration.
On Friday evening, October 25, I hope you'll join us for a delicious, catered dinner and our fun and spooky activities. We'll have a haunted house, prizes for the best adult and child costumes, plus music and other entertainment. Below you'll find our special holiday menu; please call or stop by the front desk to reserve your meal before Wednesday, October 20. I look forward to seeing you in costume! Please note that the party is a members-only event; we cannot accommodate guests.
Also, I am pleased to report that the club is moving ahead with plans to expand our gym space. We are currently looking at plans and bids, and I hope to share some renderings with you next month. Enhancing this area of the club has been a frequent suggestion from our members and we are pleased to have the budget in place to tackle this project. Stay tuned for updates.
As demand for café service diminishes with the cooler weather, we scale back the hours of operation and menu selections. Starting immediately, café hours will be Monday through Friday, 3pm to 8pm. Weekends, we'll be open from 12 noon to 8pm.
Finally, a big thank you and much appreciation to The Hills' stellar department heads and our camp staff for another great summer season. Our summer camp was a big success, and we've added some great new fitness classes and training opportunities. I always welcome your feedback and suggestions about our programs.
To your health,
Ernesto Chamorro
General Manager
Calendar of Events


Wednesday, October 2
Manta Rays & Tidal Waves October swimming session begins. Mondays & Wednesdays from 4-5pm in the diving well and warm pool.
Friday, October 25
Mark your calendars for The Hills' spook-tacular Halloween party; 6-9pm. Please RSVP before Wednesday, October 20. Members-only; no guests.
Programs and Announcements
Halloween Party Menu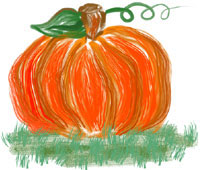 Please call ahead or RSVP at the front desk to reserve your meal before October 20; Adults $18/Kids $16
Appetizers
Cheese platter with sliced baguettes; garnished with grapes
Buffet
Roasted chicken quarters with roasted red pepper puree
Roasted fall pesto tilapia
Herbed red potatoes
Fresh seasonal green beans sautéed in olive oil, butter and garlic
Mixed tossed greens with poppy seed dressing, sugar-roasted walnuts and berries
Rolls, rosemary focaccia and butter
Dessert
Chocolate mousse with whipped cream and Halloween decorations
Pilates Power Circuit – The Next Level of Fitness
Do you work out a lot, but feel bored and yearn for more results? Are you ready for a new challenge? Try our NEW Pilates Power Circuit! Using the entire Pilates studio with 15 or more different pieces of equipment, we build supreme core, tone and strength. Train with STOTT Pilates instructor Therese Brewitz. Tough, fun, and different every time.
Mondays 5-6pm
Cardiolates?
Our Cardiotrampoline class is a one-hour Reformer Pilates class. It packs in cardio, alignment, core work and more! With STOTT Pilates Instructor Cynthia Handel, who offers creative ways to explore the principles of Pilates.
Wednesdays 8-9am

From Rehab to Prehab – Train with a Pilates Instructor One on One
Pilates offers unique ways of strengthening the deep core and reducing imbalances. If you are nursing an injury in your shoulder, neck, back, knee or anywhere in your body, try a few private Pilates lessons as a way to help speed your recovery. Or better yet, incorporate Pilates to stay strong, supple and injury free.
Our Hills' Pilates staff has decades of experience in fields of injury prevention and rehab, sports, physical therapy, dance, massage and mindfulness. Sign up online with the Hills Pilates and Personal Training scheduler or contact [email protected]. 
Children's Ballet
Our fall semester is underway and we have formed great groups of young dancers. There are still a couple of openings in both programs. Learn more on the Hills Ballet page.
Pre-ballet (3-4 year olds) Mondays, 3:30-4:00pm
Ballet I (ages 5 and up) Mondays, 4:10-4:50pm
Fall Manta Rays/Tidal Waves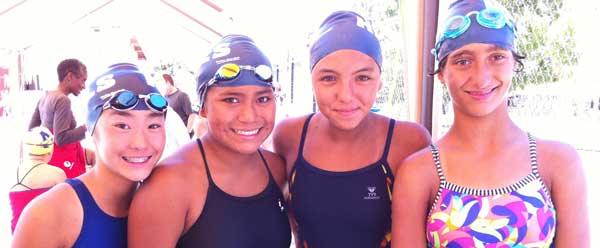 Continuing through November, our popular pre-swim team program begins Session 2 this week. Swimmers utilize the warm pool and diving well between 4pm and 5pm every Monday and Wednesday through November 25. For beginner to intermediate level swimmers from age 4-8. Registration forms are on our website and front desk.

Private Lessons with Erin
Swim instructor Erin teaches lessons year round. Young swimmers take advantage of our warm pool to improve swimming skills, one-on-one or in small groups. Contact Erin directly after looking at her schedule which is also accessible on our website.