UPDATE FROM OUR GENERAL MANAGER
Dear Hills Members,

Into the 2020s decade we go! I am so thankful and honored to be your GM. It never ceases to amaze me how special of a place this is. The ambiance, the scenery, the members and the staff all combine to make The Hills a remarkable club.

I emailed out a letter to members on December 17th, but if you did not get a chance to read it, here are a few notable highlights:
Family Monthly Dues are now $310/month.
Single Monthly Dues are now $192/month.
Annual Dues are due by 1/31. You receive a 3% discount if you pay annually.
Those that are, or become, seniors (65 years of age and older) this year need to notify us by supplying proof of ID so that we can adjust your account.
Adult children on a family membership will now remain "active" on the membership without additional fee until their 26th birthday.
The parking lot remodel is scheduled to begin in mid March.
We have changed up the Passport Program this year, and I think you will find the changes to be welcome ones. Our Passport Program is a chance to try out the wide variety of activities and programs offered at the club. You are rewarded weekly based on how many activities you have accomplished. This program will run from January through March. For more details please visit the front desk.

On a somber note, The Hills lost its longest-tenured member last month. Arthur "Art" Pingatore passed away at the age of 93. Art became a member of the club on 2/25/1961, and I can only imagine the many changes he witnessed over the past 59 years. He enjoyed sharing his memories with me which included watching the clubhouse being built. We send our deepest condolences to his family. You will be sorely missed here Art.

Wishing everyone a happy and healthy 2020!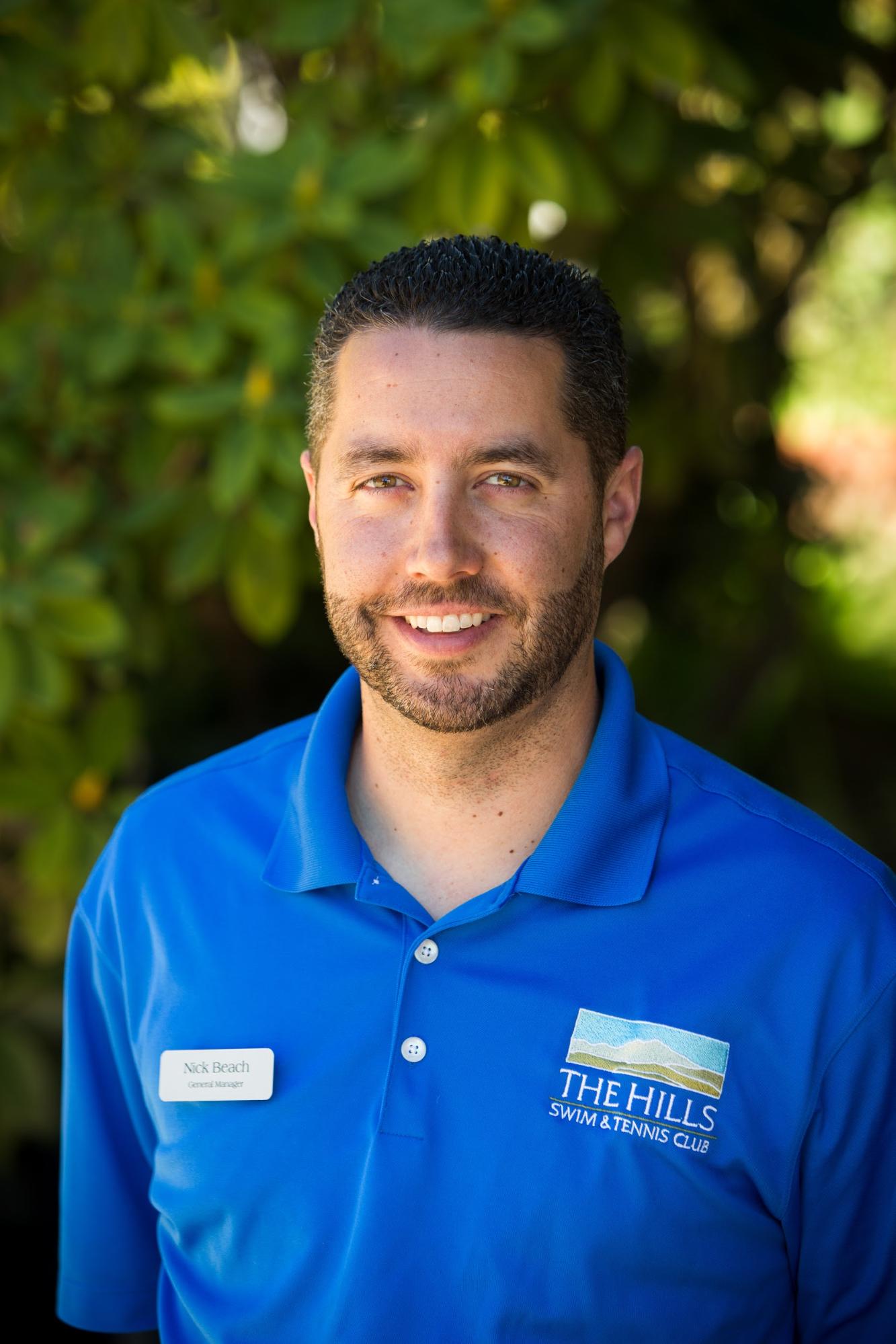 -Nick

Childcare Schedule:
Mondays 9am-2pm/4-6pm
Tuesdays 9am-2pm/4-6pm
Wednesdays 9am-2pm/4-6pm
Thursdays 9am-1pm/4-6pm
Fridays 9am-2pm/4-6pm
Saturdays 9am-1pm
Sundays 9am-1pm

We value your feedback and are doing our best to accommodate childcare requests. Feel free to contact our Operations Manager, Rosalinda [email protected] with questions/concerns.
Aquatics
Private Swim Lessons in Winter Months

Year-round private and semi-private swim lessons continue. We encourage both children and adults to take lessons regularly, and our qualified swim instructors can help you regardless of your age or experience level. You are never too old to learn how to swim or to improve your stroke!

Book lessons with one of our great swim instructors/coaches here!
Pre-Competitive Swim Team Continues in 2020

Classes meet Wednesdays and Fridays
Session 1 Jan 8-31
Session 2 Feb 5-28
Session 3 March 4-27

Register Here!
Manta Rays (Pre-Swim Team) AGES 4-8; 4-4:30pm
Prerequisite: Swimmers must be able to tread in deep water for 30 seconds. Swimmers must be able to swim unassisted for 10 yards. Swimmers will learn basic swimming skills of all four strokes. Team activity skills and group swim safety is introduced. Instruction will be conducted in and out of the water. We do not hold tryouts or offer make up classes.

Tidal Waves (Novice Swim Team) AGES 6-10; 4:30pm-5pm
Swimmers must pass the prerequisite for swim team: *50 yards of freestyle with side breathing *25 yards of back swimming *Treading water for 30 seconds *Streamline off wall for 5 yards. This group will prepare swimmers for the swim team. This class will incorporate on-deck coaching with minimal in-water instruction. We do not hold tryouts or offer make up classes.

Register Here!
Hills Hurricane Swim Team

The competitive team is year round. Our next round of tryouts will begin in late January.
Full swim team info here!
Pilates

Happy New Year from the Pilates Studio!
We are starting the new decade with some exciting offerings in our Pilates studio, including Sunday Mixed Level Reformer at 10:30am with Instructor Colleen McLarnon
Our busy lives make it harder than ever to fit in a well-rounded workout. With reformer you get it all in an hour. You get to strengthen, stretch and tone, build core strength and back support, breathe and release stress and tension.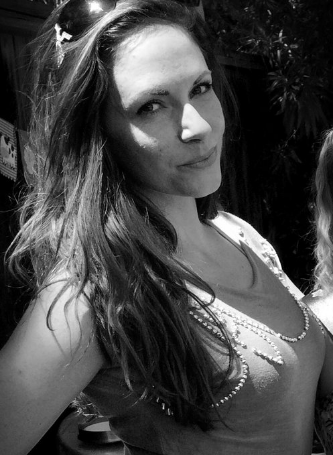 Anyone can do it. Nonmembers are welcome too for an extra fee. Please tell your instructor about any injuries and limitations before class.
Sign up on your Hills account or contact our studio: [email protected]
Save by signing up for a 4-pack of reformer for $130 or 10-pack for $325!
Meet your instructor: Pilates Instructor Colleen McLarnon

p.s. All of our Pilates Studio programs get you points on your Hills Passport!

Free seminar and trial on Reiki on Tuesday, February 18, 6-7:30 pm in the Pilates studio
Reiki is a gentle and powerful tool for restoring balance and health. We will discuss:
What Reiki is and how it works
How learning and using Reiki can improve your life and your health
You will receive a brief Reiki treatment.
Learn more about our Reiki program here: HillsReikiServices
Could you benefit from Reiki? Are you looking for a way to find balance and reduce stress? Do you suffer from sleeplessness, tension headaches, chronic pain, anxiety, or recurring colds and flus due to low immunity? Are you recovering from surgery or cancer treatment? Reiki therapy may help in reducing these symptoms while restoring vitality and wellness.
Reiki is an ancient Japanese healing art that is based on life energy, the name comes from the Japanese words "rei" (universal) and "ki" (life energy). Reiki aims to help the flow of energy and remove blocks in a similar way to acupuncture or acupressure. Improving the flow of energy around the body can enable relaxation, reduce pain, speed healing, and reduce other symptoms of illness.
Reiki has been around for thousands of years and is currently used in many hospitals and cancer centers.
Contact our studio to register: [email protected]

In Health,

Therese Brewitz and The Hills Pilates Studio Team
Group X

We are excited to introduce three new faces to the Hills group exercise team. Jim is our newest spin instructor and joins us Tuesday evenings for spin express class at 7:45pm. Rich has taken over Wednesday evening circuit class and promises a great overall workout. Finally, we have Michael, our newest yoga instructor. He will be leading the Sunday morning class later this month.
If fitness is a goal for you for 2020, I invite you to try something new. Our group exercise schedule includes a wide variety of classes, so there is something for every level of fitness. Make it fun by participating in our Passport Program. Whatever your resolution may be, if fitness is part of it, we are here to help you achieve it!
Happy New Year!
-Angelique Pine, Group Ex Director
Peak Fit

Have you tried TRX?
TRX suspension training makes gravity your resistance, so adjusting the level of difficulty is as easy as moving your hands or feet, and progression is limitless. It can be used for all levels and the bonus is that your core is constantly engaged.

Our Wednesday am class combines TRX with pilates and stretching for a full body workout.

Try this class for FREE through February. In order to receive the class for free, you must register online or email [email protected] by 7pm on Tuesday evening (the night prior to class). Space is limited to 7 students.
Peak Fit January schedule:
Tuesdays & Thursdays 6am
Tuesdays 6:30pm
Wednesdays 6am TRX only
Wednesdays & Fridays 9am
Saturdays 8am

Hope to see you in class soon!!

- Jennie Votel, Peak Fit Director
510-316-3529
[email protected]
Celebrate January Employee Birthdays
Please join us in wishing each of them a happy birthday and thanking them for all of their hard work!

Mark Duval, 01/07
Jena Allison, 01/22
Juan Carlos Munoz, 01/26
Lindsay Dombrowski, 01/29
Bing Yu Lu, 01/30
Therese Brewitz, 01/31
Registration is Open for Summer Camp 2020

If you would like to get a jump start on registration for Summer Camp 2020 log into Club Automation and register your child(ren) through your member profile.The directions are fairly simple, but below are the step-by-step instructions.
Log onto your Club Automation account (cachstc.clubautomation.com)
Click on "Register for Programs" from list on left and it will bring you to "Programs" page
In "Programs" use the "All Events" drop-down menu and choose "Summer Activities"
Click on any of the camps/activities listed under "Program Name" for more details
Scroll through list and choose desired camp week(s)
Click "Sign Up" and you will be prompted to "add family member"
Click "Add to Cart"
If for some reason you are having difficulty trying to register, you can always reach me via email at [email protected] for any questions you may have regarding Summer Camp 2020. I look forward to seeing your children this coming summer!

-Anthony Lum, Summer Camp Director