UPDATE FROM OUR GENERAL MANAGER
Dear Hills Members,

Wow, what a wet start to 2023. I hope everyone is staying safe while we experience storm after storm to begin this year. We will do our very best to keep the club available and free of debris, but each storm always brings with it a lot to clean up.

I want to remind all members to avoid the pools and hot tubs if you've experienced unsettling stomach issues within 14 days. In addition, if you've been or are currently sick, please do not visit the club until you are symptom free.

Thank you to everyone who helped fill our food barrels that we had coordinated with the Alameda County Food Bank. With your help we filled all 3 bins, which is the equivalent of approximately 350 lbs of food. It was a great display of the generosity that we have within our club community here.

I hope everyone had an awesome holiday season and please stay safe out there in this weather!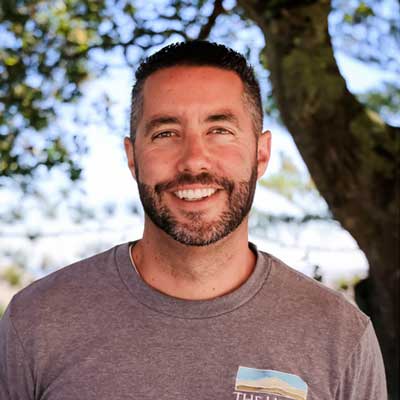 -Nick
Upcoming Events
January 16: Free Adult Beginner/Novice Tennis Clinic 6-7pm (weather permitting)
January 16: Free Adult Intermediate/Advanced Tennis Clinic 7-8pm (weather permitting)
Weekdays 11am-1pm: Pickleball on the Basketball Court
Lobby Art: California Dreaming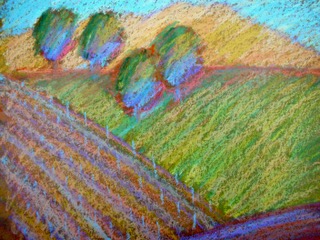 Winter Vineyards, Oil Pastel, by Sally Landis
Longtime Hills Member Sally Landis was raised on the beaches of Southern California, spent many summers backpacking in the High Sierra, and has lived her adult life exploring Northern California. Currently displayed in the lobby, Sally's oil pastel sketches of the California landscape have been made in many of these places that she loves. These small drawings are often a prelude to her larger paintings.

"I love the immediacy of oil pastel, they are actually like adult crayons. I don't have to worry about fussy tubes of paint, canvases, solvents, brushes, or easels. Just a pad of paper and the oil pastels. These drawings were made on brown Kraft paper, which gives a nice dark background for the vibrant colors of the pastels."

We welcome you to take a moment to stop and admire her works next time you walk through the lobby doors.

Would you like to exhibit your artwork in The Hills lobby? If so, please contact Sally at [email protected].
Notes from the Billing Department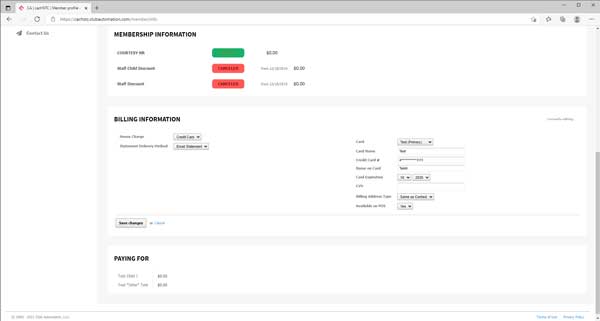 Just a friendly reminder that there is a deadline of 01/31/2023 for members who are prepaying dues for the year. If we do not receive your payment by the last day of the month your account will be "switched" from annual dues to monthly dues and you will forfeit your additional 3 percent discount for paying in full.

Our electronic monthly billing cycle is on the 2nd of each month, so if you need to update your method of payment for this month or future billing cycles, please log into your member portal. On the left column, you'll want to click "View My Info" and from there scroll down to "Billing Information." On the far right side of the screen is the "edit" button; click on it and it will open up the page for you to make changes. You will see two tabs: House Charge (if this is set to "Mail Bill" use the drop down to switch it to "Credit Card" to add/update your payment method. The other tab, Statement Delivery Method has a drop down as well, but should always be set to "Email Statement" as we no longer send out paper statements.
As always, send me an email, [email protected], if you have any questions/concerns.
- Stefani McDermott, Administrative & Accounting Manager
More Offerings for Tennis Players

Happy New Year! Ready to get the ball bouncing?

The first session of Junior and Adult clinics are starting next week and we are all so excited to get back out on court after these rainy last few weeks. There is still availability in the January junior clinics, so if you have a kiddo interested in tennis, don't miss out!

Registration for February Adult and Junior clinics are now open. Follow the link below to view the programs page through your member portal.
https://cachstc.clubautomation.com/calendar/programs

Lastly, match assignment for the first round of In-House Match Play at The Hills will be sent out on January 15th. There are four divisions ranging from our juniors as young as 8 years old to our seasoned players 50 and up. This program is open to members and the surrounding community, so if you have a friend interested in signing up for singles or doubles play, feel free to share the link!

Email Coach Sydney at [email protected] with questions.
Jan 16: Free Adult Tennis Clinic Rescheduled Due to Weather
For those adults new to the club, new to tennis or looking to improve your backhand, we welcome you to join us on the second Monday of each month* for our complimentary Adult Tennis Clinics! This month we are moving the clinic to January 16 due to the heavy rain that has been hammering the Bay Area. No sign-up necessary. This monthly event is free, and open to members only. From 6-7pm, beginners get an hour of instruction; 7-8pm is for intermediate/advanced players. Eddie Pasternak leads these clinics each month for adults with all skill levels. If rain is in the forecast, the clinic will be held the following week.
Group Ex: Moving Together in 2023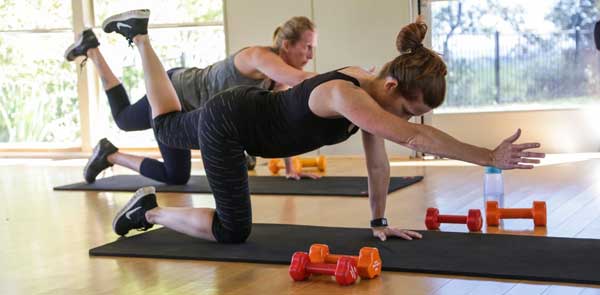 Happy 2023! We hope the year is off to a great start. The Group Exercise Department kicked off the year with some class additions to help you with your new year's resolutions.

Starting Thursday, January 12th we are offering a 10:30am Strength and Balance class with our newest instructor, Danielle. In addition she will be teaching a 45-minute express Spin workout at noon Thursdays.

Group ex and dance instructor Jhunelle had a great turnout for her first Zumba class last week. She will cover weekend Zumba for the entire winter season, so please join her at 10:05am every Sunday.

You asked and we listened! We have had requests to offer some beginner classes for those new to group exercise, so this year, we plan to provide an introduction class for several of our formats. Classes will be held on alternate Saturdays and the first offering is Introduction to Spin on January 28th at 11:30am. The Intro class format is 45 minutes and will review basic bike set up, hand positions, gear suggestions and proper form. While it may be a light workout, the main objective is to get you ready to ride. Please sign up for this free class online if you plan to attend.

Hope to see you in class -
- Angelique Pine, Group Exercise Director, [email protected]
A New Year to Start a New Routine

Happy New Year!

Keep on working! Exercise is a forever commitment and you can never, ever stop (but you can take a break). If you're in it for the long haul, it should definitely be something you actually enjoy, something that motivates you and makes you feel good. If you don't enjoy running, maybe don't run. Instead maybe dance, hike, jump rope… it's all movement and that's what's important. A new year is a good time to switch things up; focus on moving in a way that makes you feel good and healthy. This way, movement won't feel like a chore, but more like "you time."

Speaking of movement, I'm sorry we had to cancel our New Year's eve hike, the weather wasn't cooperating and it would have been dangerous to hike in those conditions. However, we will definitely reschedule it, I'm just waiting for the rain to stop long enough for the trails to get cleaned up. Keep an eye on your email, I'll probably send something out next week.

In other news, our Personal training rates increased January 1, 2023. Even with this increase, our rates are still competitive in the Bay Area. If you have any questions regarding this, please send them my way.

Happy New Year to you and your loved ones!

-Jenn Nasab, Hills Fitness Coordinator, [email protected]
New Personal Training Rates
Adult (single session/10 session package)
Private Session: $120/$1100
Semi Private: $75/person/$700
Groups ≥3: $65/person/$600
Senior ≥65 years of age (single session/10 session package)
Private Session: $100/$950
Semi Private: $65/person/$600
Groups ≥3: $55/person/$500
Youth ≤17 years of age (single session/10 session package)
Private Session: $100/$950
Semi Private: $65/person/$600
Groups ≥3: $55/person/$500
Specialized Programs in Peak Fit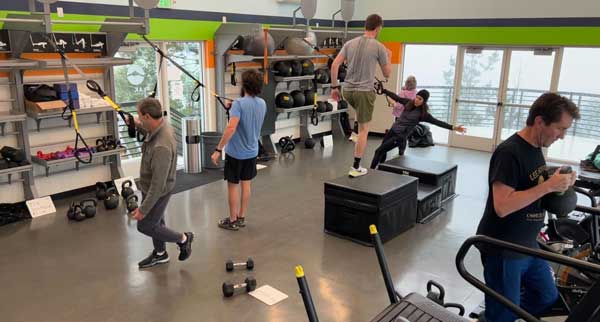 Our new Winter Legs class started Thursday, January 5. If you missed the signup deadline, just keep your eyes open for more seasonal classes coming in 2023!

Please remember to register for our classes as we need a minimum of 3 people for these small group classes to happen. If that minimum isn't met, class is canceled. If we cancel class, you don't pay. If you're new, REGISTER for a trial class! We'll make sure that your account is adjusted so that your first class is complimentary. We also ask that you cancel in a timely manner as our classes are limited in capacity. We're offering a 10-class package at $150; drop-in fee is $18 per class.

Our Peak Fit rates will be increasing effective February 1, 2023. Even with this increase, our rates are still competitive in the Bay Area. If you're planning on attending some Peak Fit classes or if you know you're running out of passes and want to continue your fitness journey, reach out to me to purchase a package before February 1 at our current rate. If you have any questions about this, send them my way.
New Peak Fit Class Rates
Member Drop-in fee: $20
Member 10-class package: $180 ($18 per class)
Nonmember drop-in fee: $22
Nonmember guest fee per session: $3
Nonmember 10-class package: $210 ($21 per class does not include guest fee of $30 for 10 classes)

Happy New Year to you and your loved ones!

- Jenn Nasab, Hills Fitness Coordinator, [email protected]
Hills Pilates & Wellness Studio News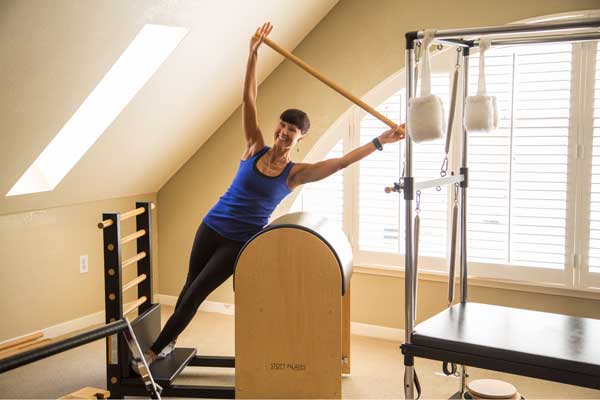 HAPPY NEW YEAR FROM THE HILLS PILATES STUDIO! HAVE A HAPPY AND "LAGOM" YEAR!

Dear Hills Members,

As I am writing this, the Bay Area is bracing for another major storm and I am hoping that everyone can get through this weather safely. Life is continuing to force us to be adaptable, flexible, and resourceful.

A new year usually means New Year's resolutions and new goals, however, setting and maintaining goals and new years resolutions can feel a bit daunting in disruptive and uncertain times. Maybe it will feel better to pull back a bit and go–easy. Or go 'lagom'!

Scandinavian words and wisdoms are popular these days and you may have heard of 'hygge', the famous Danish word for cozying up. In Sweden we use the word 'lagom' to describe something 'just right', moderate, not too much, not too little. The word lagom derives from old Swedish and the times of the vikings. The viking tribes would pass around the jar of mead and everyone would drink just enough, or 'lagom' for there to be enough mead to go around the group. 'Lag' means team in Swedish and 'om' means around or the whole. Lag-om. Team Around. The whole team. Sweden is a society where moderation or lagom is lauded; it can be seen in Scandinavian design among other things. (Not so when it comes to the Swedish smorgasbord for Christmas, the julbord, which is anything but lagom).

So what is lagom for you this year? How much exercise will feel good, how many commitments do we want to take on, how much food, how much sleep, how much news, social media is lagom, etc.? I think about this since many of us tend to kick off the new year with a cleanse, an extreme diet, or a commitment to a brand new exercise routine. All well and good, but again, moderate changes can also yield big–and lasting results. It is easy to get caught up in the frenzy of trying to do more and be more, and end up so tired and overwhelmed that we binge watch our way through the weekend. Lagom can be a healthy way to avoid stress and excess and give us a reset. By doing less, we do more and we feel better. By using the Lagom approach we may have enough energy to go around the team; enough for work or school and enough for our family and friends– and for ourselves.

Maybe we can also wish for a more 'lagom' dose of world events this year. That would be a welcome break for all.

I wish you a Happy, Healthy and Lagom Year!

- Therese Brewitz Pilates Director and Swede
Ballet Spring Semester Starts Jan 18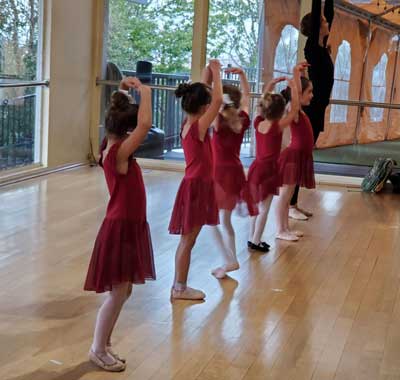 A new semester for our popular Ballet classes begins this month. Do you have a young dancer at home who might be interested in joining our program? Email us for more information and to register: [email protected]

Pre-ballet 4-6 year olds, Wednesdays, 3:45-4:30 pm
Ballet 7-11 year olds, Wednesdays, 4:30-5:15 pm
Spring Session (16 classes total):
Member: $352, Sibling discount $299/student
Nonmember: $380, Sibling discount $323/student
One time drop-in for new students: $27 to be deducted from full session fee
Session Dates: January 18-May 3 (one session per week each Wednesday)
Reformer Classes Gain Popularity
Reformer is the ultimate do-it-all workout. Strengthen, tone, stretch and build a stronger core, all in one hour. Many of our reformer classes sell out and become waitlisted. Are you looking for a class but can't get in? Let us know and we'll try to create a new class at a convenient time.

Sign up for reformer class online or on the Hills app: https://cachstc.clubautomation.com/

Are you new to Pilates on the reformer?
Contact our studio today to get your own introduction: [email protected]

January Pilates Studio class schedule:
PILATES STUDIO SCHEDULE JANUARY 2023
Partner Up with Your Own Pilates Coach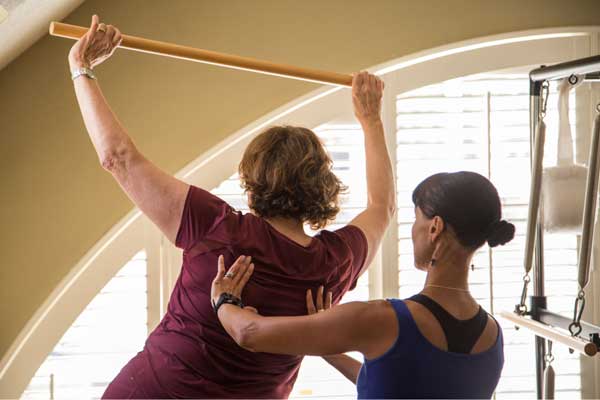 Our Pilates Instructors have decades of experience in Pilates, wellness, fitness, and exercise science. We offer Pilates training for injury rehab and "prehab", athletic conditioning, cancer treatment, recovery and more. You can train with us over Zoom, too. Contact our studio to learn more and to sign up:
[email protected]

Follow us on Instagram and get inspired to do Pilates:
https://www.instagram.com/hillspilatesandwellness/
Kick off The New Year with Tae Kwon Do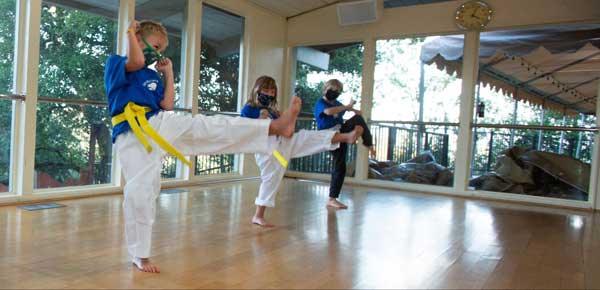 Sensei Jeff Allen has been teaching both members and non-members Tae Kwon Do here at The Hills for years. Our program introduces kids to this ancient Korean art of self defense and teaches courtesy, integrity, perseverance, self-control, and indomitable spirit! Tae Kwon Do can help kids ease emotional problems such as stress and depression, while promoting physical fitness. This popular year-round program is for kids ages 5-17. Each session involves kicking, punching and self defense, but most of all, we encourage the kids to have fun. The goal of the program is to instill confidence, teach respect, and focus on raising self esteem.

Days/Times: Tuesdays & Thursdays 3:30–4:45pm (Beginner)
Tuesdays & Thursdays 6–7:15pm (Advanced)

Member cost: $85 per month
Non-member: $100 per month

For more information or to register your child, please contact:
Jeff Allen - [email protected]
510-339-0234 x18
Make Aqua Fitness Your Resolution

Maybe this is the year to make aqua fitness your New Year's resolution or maybe you already attend on a regular basis. Regardless, we offer aqua fitness 4 days a week from 9-10am, and if you haven't yet given it a try, these group exercise "water" classes are fun, social, low-impact workouts, and best of all they are included with your membership.

Aqua fitness workouts are designed to burn fat, increase cardiovascular fitness, and range of motion and muscle tone. Another benefit is that it's a great cross training exercise. Participants will use flotation belts, noodles, styrofoam barbells and more to perform a variety of motions including water walking/running, abdominal work and toning exercises.

The instructors for this popular group exercise class are as follows: Tuesdays w/ Bz, Thursdays w/ Sandra, Fridays w/ Ellen and Sundays w/ various instructors. NOTE: if any of these instructors are sick or on vacation, one will be sure to step in. These classes are well attended and therefore we kindly ask that you register in advance if you plan on participating.
Pool Rules

Lap Lane Swimming Rules:
Lap Lane reservations remain weekdays from 9am-2pm in lanes 4, 5, & 6. All other lanes and times are available for shared member swimming. Our reservations open at 8am 3 days in advance. For example, on Friday morning at 8am, members can log in and book a lap lane for Monday.
Please Note: Hills Hurricane Swim Team will be using no more than 4 lanes from 4-8pm, Monday-Friday.
Hot Tub Rules:
Adult hot tub is for ages 18 years and up
Only 9 people allowed in adult hot tub as well as family hot tub at any time
Children younger than 14 years old must have an adult guardian within arm's reach
Flotation devices, toys, kickboards and horseplay are not allowed
No food or drinks in or near the hot tubs
Learn to Swim in 2023

Our swim instructors have openings for private and semi-private lessons. Refer to the link below on how to book swim lessons. Please be mindful that our priority is for the membership and their time in the pool, so we are only allowing a certain number of lessons at one time. We kindly ask that you follow the directions when requesting a lesson and have a high level of flexibility as peak times are generally full and we do not offer a wait list. Instructors may not respond if directions are not followed properly.

Learn more about our offerings here!
Swim Team & Pre-Comp Program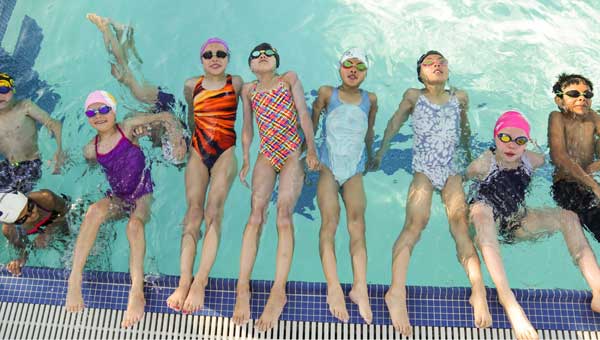 Our pre-competitive Manta Rays and Tidal Waves groups continue through the winter. We are not adding swimmers at this point but are looking to add beginning in April. Additional information will be posted here online as we approach the spring.
Hurricane Swimmers Enjoy a Taste of Aloha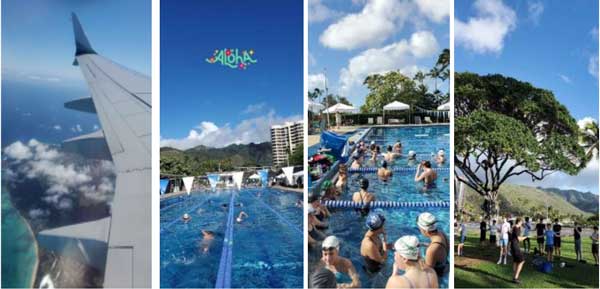 Many Hills Hurricane swimmers had the opportunity to train in Hawaii over the holiday. Together with the Piedmont Swim Team, a total of 40 swimmers and 6 coaches/chaperones traveled to Oahu and spent eight days training at the beautiful Oahu Club pools in Hawaii Kai. In between daily practices/workouts, the kids spent a lot of time hanging out at the beach and swimming in the beautiful Pacific Ocean. The group also enjoyed a cruise on a chartered boat off the coast where they got to visit and swim with the wildlife. This was a great opportunity to work on some team building skills, meet new friends, train hard, and have fun! It was such a success that we look forward to doing this again in the near future.

The team is back to its regular practice schedule!
Join Our Pickleball Community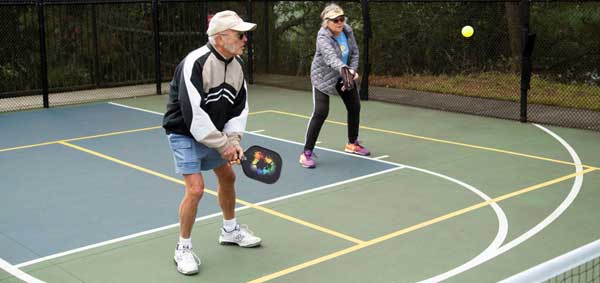 Kick off the new year with pickleball!

Our court is reserved exclusively for pickleball from 11am to 1pm on weekdays. Games during these "open" weekday hours are friendly, social games with some accommodations made for beginning players. The best way to learn the rules of play and scoring and the order of serving is if you play with someone who already knows them, so mark your calendar and/or book a reservation and head up to the club to join in on the fun!

Pickleball is the fastest growing sport in the US and no wonder, it's fun for people of all ages and athletic ability and it's good for you, improving your cardiovascular condition, working memory and reaction time.

Whether it's pickleball or basketball (or maybe even both!) members can book an hour "block" of time to use the court. In other words, if our "open" weekday pickleball hours don't fit into your schedule, you have no excuses!

Your reservation does not mean that the court has to be used solely by one family unit during the hour; feel free to welcome and/or challenge other members to a friendly pickleball or basketball game. Pickleball paddles and balls are available in the Pickleball Bag at the front desk, as well as basketballs. All we ask is that you kindly return any borrowed equipment to the front desk when you are finished playing.
Rain, Rain, Go Away!

The new year has begun with relentless winter storms, but once the rain lets up and the winds subside the canopies will be put back on the cabanas. When all of this crazy weather is a distant memory, the view of the hills from our cabanas will certainly be spectacular. Even on chilly days, our cabanas are a great place for members to gather with family and friends to socialize. Pack up a cooler, grab a few blankets and enjoy the view! We kindly ask that members tidy up the cabana at the end of each use.

Our reservations open at 8am 3 days in advance. For example, on Wednesday morning at 8am, members can log in and book a cabana reservation for Saturday. Please be respectful of our club policy which states that each membership (family or single) is allowed one 2-hour reservation per day.
Kids Summer Camp Registration Now Open

Similar to last year we will be offering 11 weeks of FULL day summer camp, 8:30am-5:30pm. Campers will participate in a variety of activities each day including (but not limited to) swimming, other outdoor sports, hikes, games, arts and crafts and theater. All pool activities will be supervised by a certified lifeguard.
Week 1: May 30 to June 2 (*no camp on Monday, May 29, Memorial Day*)
Week 2: June 5 to June 9
Week 3: June 12 to June 16
Week 4: June 19 to June 23
Week 5: June 26 to June 30
Week 6: July 3 to July 7
Week 7: July 10 to July 14
Week 8: July 17 to July 21
Week 9: July 24 to July 28
Week 10: July 31 to August 4
Week 11: August 7 to August 11
Cost: $500 per week* per camper
*$400 for Week 1 since it will only be a 4-day camp
To register via your member portal, log onto your Club Automation account (cachstc.clubautomation.com)
Click on "Register for Programs" from list on left and it will bring you to "Programs" page
Click on either "Kids Camp" or "View"
Click "Sign Up" and you will be prompted to "add family member"
Click "Add to Cart"
To register via The Hills Swim & Tennis Club app:
Select "Programs"
Under Category select "Kids Camp"
Click on "Show Programs" and it is there where you will find the list of available weeks
Any questions related to Summer Camp 2023 or if you are having difficulty trying to register, please contact Summer Camp Director Anthony Lum, [email protected]
Celebrate January Employee Birthdays

Please join us in wishing each of them a happy birthday and thanking them for all of their hard work!

Bobbe Skiles, 01/03
Jana Ramirez, 01/20
Nathan Rogers, 01/24
Lindsay Dombrowski, 01/29
Bing Yu Lu, 01/30
Therese Brewitz, 01/31