UPDATE FROM OUR GENERAL MANAGER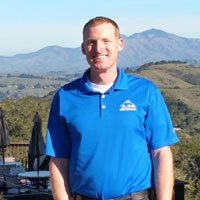 Dear Members:
Summer is the time of year when The Hills really shines. We have so much going on around the club, and many new staff to make sure everything runs smoothly.
This month we're bringing on a new tennis instructor — David Siu. He joins Lexi Bevins to conduct our afternoon youth tennis clinics as part of our Summer Activity Camps.
Our tennis program
is growing under the guidance of pro Eddie Pasternak. If you ever wanted to learn or improve, now is the time and this is the place! Check out one of Eddie's free clinics this month or sign your kids up for instruction with David or Lexi.
We still have space in our exciting day camp sessions if you're still looking to fill a week or two on your family's summer calendar. Under the direction of Anthony Lum, we have assembled a wonderful camp staff, some of whom are profiled below.
Besides great activities for kids, we also offer a range of private and group swim lessons for all ages! We are also excited about a new concept for small-group fitness training, where you can explore up to 66 different classes for a money-saving package price. More details about the new program are available below.
During this busy season, I want to remind everyone about the importance of our
rules and regulations
, recently updated and available on our website. Most important is that parents and guardians closely supervise children under the age of 14 at all times around the pools and elsewhere in the facility.
Finally, please be sure to check out
our new menu
in the cafe — now featuring fish tacos, a range of fresh salads, calamari and buffalo wings! I hope you'll try something new soon!
To your health and happiness,
Derek
MEMBER SPOTLIGHT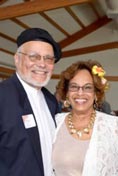 Estrellita Redus: A Phenomenal Woman
Estrellita and Raleigh Redus joined the club in 1977, attracted to the neighborhood for its nearby hiking trails and by the swim club down the street. The couple met in their college years, and recently celebrated their 50th anniversary. Estrellita had a varied career with corporate success at Xerox Corporation and as an art instructor at Laney College. Raleigh is a Marine Corps veteran and served in Vietnam, preceding a 35-year career at Chevron.
When they moved to their current home, a stone's throw from The Hills, Estrellita already had a love for swimming. But the Reduses never guessed that the decision to buy a house near The Hills would mean so much to her family.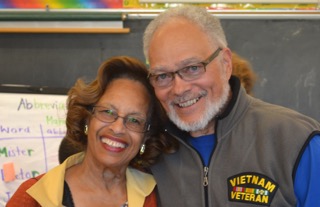 Her children Caleb and Nyjeri learned to swim here, and later Caleb became a lifeguard. She remembers how the club helped her family after the Oakland Hills fire in 1991. When a fire safety group was formed in the neighborhood, The Hills hosted their meetings. She also recalls when the first "block party" was planned in 1995 — now known as Manzanita Madness — and the club loaned umbrellas for the party.
In 2004 Estrellita was inspired by the club's fitness department to set goals toward achieving a healthier lifestyle. She and Raleigh planned a months-long training program to prepare for a 200-mile bicycle trip in France. This led to many other adventures: a mini-triathlon, race walking, and eventually the 65-mile Cinderella bicycle ride. She had a setback with back surgery in 2008, but feels that her recovery was aided with physical therapy, water classes (with BZ, Robin, and Elaine), plus circuit training and personal training (with Jeff).
In addition to celebrating her Golden Anniversary this year, Estrellita was recognized by her alma mater Mills College (MFA) as a "Phenomenal Woman" for her work to increase faculty and student diversity and her leadership in nurturing a social justice program. Phenomenal indeed! Congratulations Estrellita, we're very proud to have you as part of The Hills community!
CALENDAR

Club Hours for July 4th are 7am-7pm, closing early

Holiday Weekend Group Fitness Schedule
Saturday, July 4
Nia @ 9am
Sunday, July 5
Yoga @ 9:15am
Spin/Sculpt @ 10:30amNo Sunday Functional Fitness Training
PROGRAMS & ANNOUNCEMENTS
SUMMER ACTIVITIES FOR KIDS
Register Today
Be sure to register your kids for The Hills' popular week-long Summer Activity sessions. Choose from Sports Camp, Tennis Lessons, Swim Lessons and Junior Lifeguard camp. Sign up early to get the weeks that work for your family's summer schedule.

Registration is fast and easy online.
AQUATICS
Summer Lifeguard Schedule Weekends & Holidays (4th of July, Labor Day)
11am to 7pm (Through September 27)
Weekdays
(June 15 - August 21) 10:15am to 7pm
(August 24 - 28) 4pm to 7pm
In-Service Training on Wednesdays
Every Wednesday through August 19, from 9am to 10:15am, lifeguards may use up to three lap lanes and other areas of the pool to perform training drills. Please understand this is a requirement and ensures everyone's safety.
Junior Lifeguard Camp
For ages 11 to 15, this program is designed as a community-based, water-safety program for youths. The Hills Junior Lifeguard Training Program has been developed to serve many purposes where water safety is our primary goal. Along with water safety activities we engage in CPR and First Aid training. A secondary benefit is the unique combination of establishing the foundation for good work skills, responsibility, certification, skill development, competition, and leadership skills. In providing a well-rounded training experience, we include 30-minute daily fitness routines, lectures, demonstrations, and team-building activities. An additional two hours per week of volunteering may be required from each junior guard.
Course Prerequisites: 50 yards of freestyle or breaststroke; retrieve a 10lb. brick from a depth of 12 feet; swim underwater at least 25 feet.
August 3-7
Registration is available online at:
https://thriva.activenetwork.com/Reg4/Form.aspx?IDTD=5507582&RF=11909831&mode=0
Summer Lessons
We have great instructors that can help you achieve your goals! Whether it's
private lessons
or small
group swim lessons
, there's easy online registration for every level.
Our pre-swim team groups are very popular. The Manta Rays and Tidal Waves will continue through the summer. These are taught in and out of the water with at least two instructors. Swimmers will learn basic skills of being a swim team member without competitive pressure. These groups fill up fast,
so register early
.
Our year-round swim team groups will continue in the summer with a modified workout schedule. Please
look at the schedule
as it may conflict with your usual lap swim schedule. If you have comments or suggests about the pool or lifeguard schedule, email Shad Wojtala, Aquatics Director, at
[email protected]
.
TENNIS
Free Tennis Clinics
Join USPTA Elite Professional Eddie Pasternak for a free one-hour tennis clinic at The Hills! Eddie does two clinics each month during the summer that cover all the skill levels. Check out Eddie in this
YouTube video
as he explains his coaching approach and offers a few tips!
Intermediate/Advanced
Sunday, July 12, 4-5pm
Introduction for Beginners
Sunday, July 26, 4-5pm

GROUP FITNESS
Embrace New Experiences and Teaching Styles
It's summer time and as you may have noticed, there have been a few substitute instructors. We know you have your favorites. We encourage you, however, to look at a substitute teacher as a great opportunity! It's a chance to step out of your comfort zone, and experience your favorite classes in new ways. Although we do our best to get instructors that fit the existing class style, sometimes we have to get creative — so it's important to have an open mind. We appreciate your patience and flexibility, and encourage your feedback. Enjoy your summer, and see you in class!
Questions or comments contact:
Angelique Pine- Personal Trainer/ Group Fitness Interim Director
[email protected]
PERSONAL TRAINING
Introduction to Nia Event
Nia is a mind-body wellness activity that you'll love! It's a great cardiovascular program, fusing martial arts, healing arts, and dance. You'll be using whole-body, expressive, grounded movements. Nia is truly life changing!
To raise awareness of Nia at The Hills, we're planning a special introductory event hosted by certified Nia instructor Lorna Moglia and the entire training department. You'll hear from participants about their early experiences, and Lorna will discuss her coaching and training services. Then you can experience an hour-long session of Nia led by Lorna!
> Sunday, July 12, 3pm
New Fitness Packages and Programs
Beginning in July, all of the small group fitness programs will run concurrently for six weeks. Buy a package or drop in and try something new. Choose from Functional Fitness, TRX, TRX/Spin, TRX Boot Camp, or Extreme TRX Circuit.
You can choose from 66 sessions during the six-week program. We'll help you set your fitness goals, and take measurements at the outset and at the end to prove your progress! You can track your progress on the MyFitnessPal app, and also attend a nutritional seminar. Class sizes of four to eight students.
Package Options
1 times per week $100 (6 sessions = $16.66 per session)
2 times per week $160 (12 sessions = $13 per session)
3 times per week $200 (18 sessions = $11 per session)
Drop In Rate $25 (non-members 20% more)
New Classes in July
Extreme TRX Circuit class led by Brenda Rodriguez.
Thursdays, 9:15am
Beginning July 6, we're starting an evening TRX class.
Mondays and Wednesdays, 4:30–5:15pm
Beginning July 7, we're adding an evening Functional Fitness class.
Tuesdays, 7:30pm
Take advantage of our introductory price for one-on-one, personalized TRX workouts — save even more with a 10-pack!
$75/workout
$600 for 10 (By appointment)
Questions or comments contact:
Jeff Allen- Fitness Director
[email protected]
NEW FACES AT THE HILLS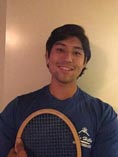 David Siu, Tennis Instructor
A student at Golden Gate University, David began playing tennis competitively at the age of 10. He reached a USTA Top 100 ranking among Northern California Boys at several age levels. He's trained at several highly renowned tennis academies around the country, played varsity tennis at Piedmont High, been an instructor with the Piedmont Recreation Department, and coached at his alma mater. "The interpersonal bond that I develop with each of my players is irreplaceable," David says.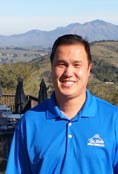 Anthony Lum, Summer Camp Director
Hardly a "new face" at The Hills, Anthony's been a big part of the summer camp scene for five years. He graduated with a degree in Kinesiology with emphasis in Physical Education. As an active member of the United States National Guard, Anthony divides his time between The Hills and his military duties. He says: "It has been a privilege to create a fun and energetic camp. It's great to see many of the same kids returning year after year."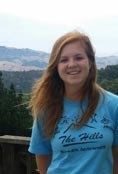 Emily Fieberling, Camp Counselor
Emily will be a sophomore at UCLA, where she is studying psychobiology. She is a member of the UCLA track and field and cross country teams. In addition, Emily also volunteers at Ronald Reagan Hospital. Emily loves working with kids everyday. She is excited to spend the summer outdoors playing lots of games. Having been a camper back in elementary school, Emily knows time flies when you're having fun. Especially at The Hills!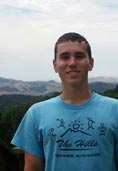 Kyle Johnson, Camp Counselor
Kyle will be a sophomore at Sonoma State University where he's studying kinesiology. He enjoys interacting with others and has worked with inner city kids as a volunteer. In addition, Kyle use to be a camper at The Hills. His favorite part of being a camp counselor at The Hills in making sure the kids are having fun and enjoying sports activities.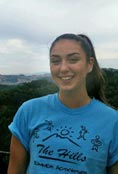 Sophia Gougoumis, Camp Counselor
Sophia will be a sophomore at Sacramento State University. Undecided about her major, she is exploring various courses to see what interests her most. Her passion is to do something related to kids. Sophia is also on the rugby team at the university. Being a camp counselor gives Sophia the opportunity to build relationships with kids and their parents. She says: "I live through the kids' enjoyment of camp, which reminds me of my own childhood when I was a happy camper at The Hills."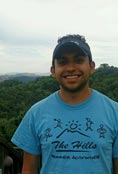 Marco Zepeda- Camp Counselor
Marco will be a sophomore at Pomona College. He is excited to be a part of the The Hills community, working with the kids. Double majoring in Spanish and media studies, Marco has a passion to teach, mainly about sports! He is impressed with kids' knowledge in subjects like science and math, as they apply to camp games and activities.
PILATES & DANCE
Need to Get Fit, NOW?
Try our 4-week series Cardiotrampoline class with Therese. This is a high-intensity cardio, core and strength workout, set to great music, with low impact on the joints. Results come quickly in this fun and energizing class. No previous experience necessary. Sign up with the Scheduler (link below).
4 weeks for $130, $40 drop in
Wednesdays, 9-10am
Do You Want a Better Back?
This class focuses on deep core strength and stabilization on the reformer. It is a safe, yet challenging workout that can aid in the recovery and prevention of several back conditions. Taught by STOTT PILATES instructor Patricia Brown. Patricia has studied bodywork, Neuromuscular Reprogramming and Thai massage and has extensive training in working with injures and special populations.
Current openings: Mondays, 5-6pm
Sign up for Pilates programs here:
Hills Pilates Studio scheduler
For more info, please contact our studio:
[email protected]