UPDATE FROM OUR GENERAL MANAGER
Dear Hills Members,

November is here and the weather and climate has changed quite a bit. We experienced one of the heaviest rain storms in this area's history, and yet I am happy to report that the club withstood the storm with very minimal damage. A big shout out to Maintenance Manager, Jose Jimenez, his staff, and the entire Hills staff as it's always a team effort getting the club back to looking its best. There will be times throughout this season where there will be debris in the pools and hot tubs. Please know that we are aware and will get it cleared and cleaned as quickly as possible.

The County lifted the mask mandate for fitness facilities on 11/1. Currently you are able to go maskless in all indoor structures here at The Hills. If you feel more comfortable wearing a mask while here, by all means continue to do so.

A quick shout out to all members and staff who participated in this year's Halloween Costume Contest! Although we were majorly disappointed that we could not celebrate Halloween this year like we are accustomed to, we were blown away by some of the costumes that came through the club. Let's all start strategizing now on costume selections and look forward to next year as we will plan to host our annual Halloween party again if there are no pandemic-related county health orders in place.

Please reference our holiday hours below. As usual, the hours of the club are altered surrounding Thanksgiving, Christmas and New Years.

We all have a lot to be grateful and thankful for this year. I do hope everyone has a very Happy Thanksgiving surrounded by loved ones, lots of food, and one of my favorites: FOOTBALL!!!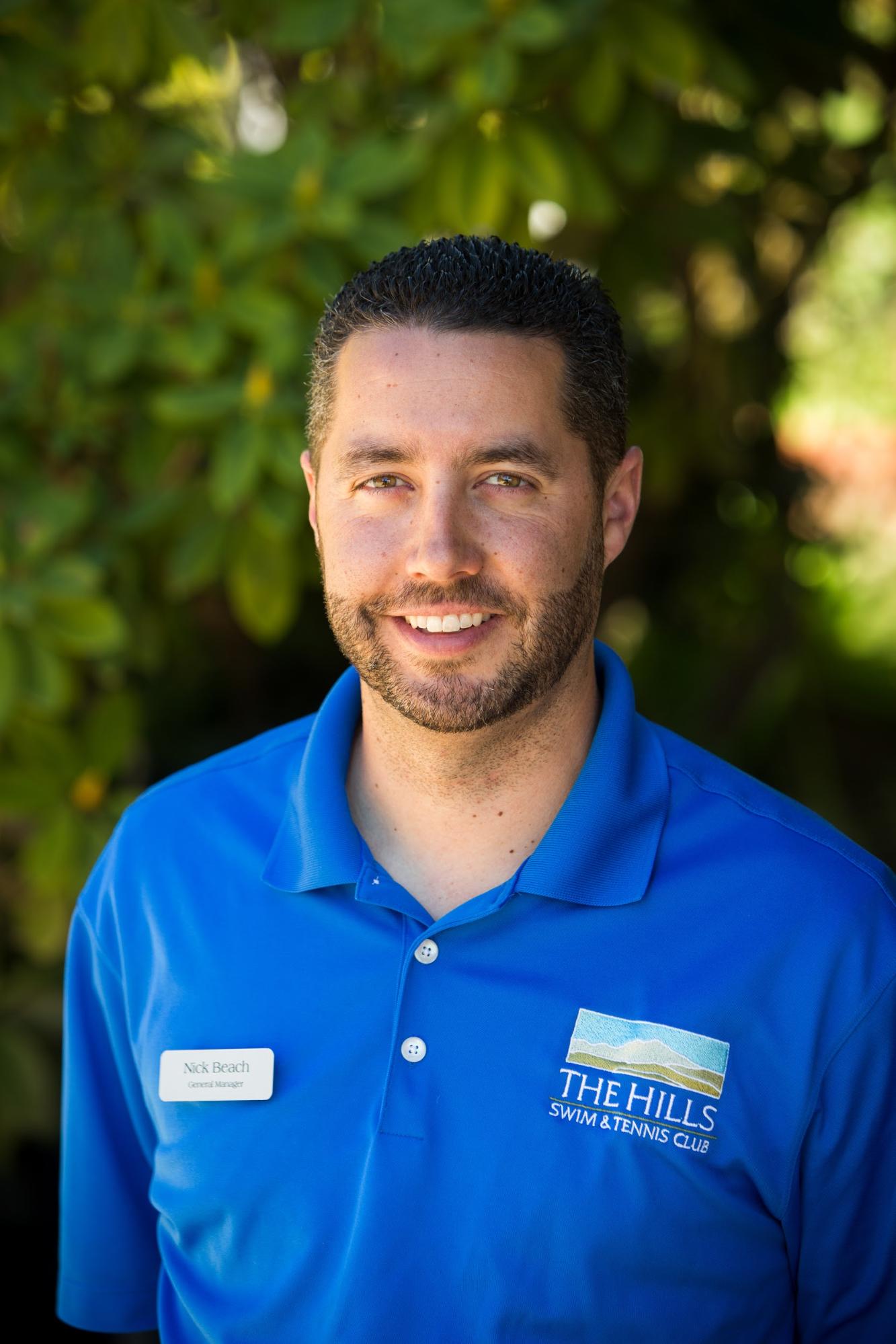 -Nick
HOLIDAY HOURS
Wed, 11/24: club closes at 4pm
Thurs, 11/25: club closed
Fri, 11/26: club opens at 8am
Fri, 12/24: club closes at 4pm
Sat, 12/25: club closed
Sun, 12/26: club opens at 8am
Fri, 12/31: club closes at 4pm
Sat, 1/1: club closed
Sun, 1/2: club opens at 8am
UPCOMING EVENTS
November 8: Free Beginner/Novice Tennis Clinic 6-7pm
November 8: Free Intermediate/Advanced Tennis Clinic 7-8pm
Peak Fit Classes Return!

Now the mask mandate has been lifted, we are welcoming back our indoor small group Peak Fit classes. First class is scheduled for Monday, 11/08 at 6:30am. Just in time for your "pre holiday feast" workouts, these one-hour classes will have you burning calories, shedding pounds and gaining muscle! Whether you are an elite athlete or someone coming back from an injury, we can make this class work for you. With limited class size, these small group workouts focus on strength, core and endurance. Every class will incorporate a variety of exercises using the varied cardio equipment in the studio as well as TRX, Kettlebells, Medicine Balls, Bands and Weights.

We welcome you to try it out with no commitment, as your first class is free! But once you start, you won't want to stop!

A note about registration for class. Please use the app or website to register for class. Classes are cancelled if no one has registered 12 hours prior to the start of class. Maximum capacity is 8 per class so please sign up if you plan to come. The drop-in rate per class is $18; 10-pack is $150.

Questions? Email Jenn Nasab, Hills Fitness Coordinator, [email protected].

When our Peak Fit studio opened back in June 2018, it was Jennie Votel who got the small group training classes up and running. Jennie's enthusiasm was contagious, and she brought energy to her classes with great music and lots of fitness surprises. Her goal was to create a fun yet challenging environment where she could help members learn the proper form for each exercise to prevent injury. Members felt comfortable working at their own pace while Jennie pushed them to reach their peak fitness!

With two teenage boys, her schedule is too busy to continue teaching here at The Hills. We will miss having her as part of our team and wish her the best. Jennie left some big shoes to fill, but we are confident that Jenn Nasab will rise to the occasion and offer Peak Fit classes that are just as fun and challenging. We invite you to see for yourself as we reintroduce our Peak Fit classes this month; your first class is free, so you've got nothing to lose!
Employee Spotlight

Jenn grew up in Hawkesbury, a small town in Ontario, Canada, and graduated from the University of Montreal in 2007. She has lived in the Bay Area for just over 9 years and has been a personal trainer and group exercise instructor since 2012. Jenn is also a registered dietitian and enjoys running, cycling, snowboarding, bouldering and reading in her spare time.

Since joining The Hills team back in August 2020, Jenn has been teaching a variety of group exercise classes including (but not limited to) spin, spin/core, spin/sculpt, Power Hour and TBC. She will also be leading the Peak Fit classes now that we are able to offer indoor small group training. For those of you who would like to get fit with Jenn, we recommend you drop into one of her classes, or you can email her at [email protected] to set up a fitness orientation and/or personal training session.
Classes in the Clubhouse!

The mask mandate has been lifted! The Group Exercise Department is really excited to bring classes back to the group exercise studio. As a precaution, our November schedule begins with only low impact, low respiration classes moving indoors. This includes yoga, pilates and a handful of other classes. All other classes will remain outdoors unless the weather requires shelter. In addition, we have brought back two of your favorite Zoom instructors to keep you moving during the winter months. Welcome back Lindsay and Evan! Look for them at 1pm on Wednesdays in your weekly Zoom class offerings.

See the attached schedule for Winter classes and locations.

See you in class,
- Angelique Pine, Group Exercise Director
Tuesday AND Thursday TRX

Just in time for the cooler (and potentially wet) weather, our morning TRX class has moved into the Peak Fit studio...AND added another weekly class! This small group class is offered on Tuesdays and Thursdays, 7:30-8:30am, and is open to all levels and is lots of fun. The cost for each class is $15.

TRX suspension training makes gravity your resistance, so adjusting the level of difficulty is as easy as moving your hands or feet, and progression is limitless. It can be used for all levels and the bonus is that your core is constantly engaged.

Please register in advance for these small group classes. Classes are cancelled if no one has registered 12 hours prior to the start of class. Maximum capacity is 6 per class.
No? Wait, what?!

Just when you think that it is OK to relax and lean on some unshakable truths, or on an unshakable core in this case, this is announced:

It is now determined that doing specific core strengthening exercises may not help reduce back pain, after all! This bit of news has been circulating in the Pilates and Physical Therapy community for some time now.

So, what gives? Can we just forget about core training and Pilates and eat ice cream instead?

First of all, we can knock off one myth: we don't STRENGTHEN the core per se with Pilates and core work. We aim to ACTIVATE the deep core structure, the girdle muscles and take the pressure of less stable structures of the back. We also tend to look for imbalances in our core muscles (one glute firing versus the other, etc).

The good news is that back pain can benefit from just about ALL forms of exercise. Walking, even running, swimming, biking, dancing, anything that brings blood flow and mobility to the body is good for the back and can offer pain relief. So, continue to do all forms of exercise (that don't hurt), AND have the ice cream!

Pilates is also more of a full body regimen than simply core training. We move FROM the core, or the POWERHOUSE, as Joe Pilates named it, but we also engage and pay attention to our whole body. You use every muscle group on the reformer. 'Point the toes, open the chest, push through the heels, lengthen the back of the neck', those are all Pilates queues.

Finally, the most important focus of Pilates and the first thing we say in a class is: BREATHE!
A Pilates practice involves deep, focused breathing that syncs up with and determines our bodies' movements. And while Pilates exercises may or may not directly benefit a sore back, deep breathing has been proven to directly reduce lower back pain.

How can that be? A deep full breath helps to activate the core, the girdle muscles, automatically. Aaah, and then we're back where we started; but more importantly, deep breathing also helps to RELAX the body. Back pain is exacerbated by tension, in fact, sometimes it is even caused by tension and stress. Deep breathing is essential for taking us out of the "fight or flight" (stress) response into a more relaxed state. When we are relaxed our bodies heal better and we tend to experience less pain and discomfort.

So, the conclusion is to breathe AND to eat ice cream? Well, AND to do your Pilates training and all forms of exercise that you enjoy!

Speaking of eating, we want to wish you a Happy Thanksgiving! We are so grateful for you, our students and clients...AND for being able to help you achieve greater health and wellbeing!

THANK YOU!
Therese, Anne, Barbara, Yulia and Colleen
Contact our studio: [email protected]

Follow us on Instagram and get inspired to do Pilates:
https://www.instagram.com/hillspilatesandwellness/

Reformer Pilates - When is class and how do I sign up?
Our Pilates studio is getting busy and we want to offer more training at convenient times.
Please find our complete schedule here: PILATES_STUDIO_SCHEDULE_NOVEMBER21

Register for classes here:https://cachstc.clubautomation.com/

Are you new to Pilates or have never tried the reformer? Contact our studio to get your own introduction to the reformer and to be assigned to an appropriate class: [email protected]

We also offer Reformer training on Zoom for those of you with a reformer at home. Cost: $25
Reformer II on Zoom Mondays 12pm (Register in the 11am class and attend at 12pm)
Reformer II on Zoom on Thursdays 5:30pm, starts 9/9. (Register in the 6:30pm class and attend at 5:30pm) Register online: https://cachstc.clubautomation.com/


Experience Reiki and Learn Reiki

We are thrilled that our November 2021 Reiki training course is completely sold out. Still interested? Please contact our studio as we hope to offer the training again in the new year.

What is Reiki? Reiki has been around for thousands of years and is currently used in many hospitals and cancer centers. Learn more on our website: /services/massage

Could you benefit from Reiki? Are you looking for a way to find balance and reduce stress? Do you suffer from sleeplessness, tension headaches, chronic pain, anxiety, or immune deficiency? Reiki therapy may help in reducing these symptoms while restoring vitality and wellness.
The Hills is offering Reiki Therapy sessions in our Wellness studio. Cost: $85/hour.

Contact our studio to learn more and to book a session: [email protected]
Weekend Tennis Classes This Month!

Our Saturday tennis classes that we offered on October 16 were such a "smash" that we decided to offer more of the same throughout November & December (weather permitting)! *
*No classes on November 27 or December 25 due to Holiday weekends

10-10:45am (Manzanita Court): "LIttle Stars" Junior Tennis (small group)

Our goal is to introduce the game of tennis to our youngest players through a fun environment, while also learning tennis basics.
This is a beginner level program for the 6-8 yr old age group
Max of 6 kids per class
Cost per player is $35 ($40 for non-members)
Please have your kids wear tennis/running shoes, junior tennis racquet and water bottle
Masks are required by both coach and kids during the class
11am-12:30pm: (Manzanita Court): Intermediate Adult Doubles Clinic

The doubles clinic is for players who have been playing tennis and looking to elevate their doubles game.
This is intermediate level (3.5-4.0 player ratings) where players know how to keep score and have previous match experience
Max of 6 players per class
Cost per player is $40 ($45 for non-members)
A few of the themes we will cover during practice:
-Doubles formation/strategy
-Doubles specific drills focused on serving and volley, approach shots and transition volleys
-Point play scenarios and match practice
To register for either tennis class, go to your member portal and in the left-hand column, click "Register for Classes." You can also register via The Hills Swim & Tennis Club app by clicking on "Classes" but just be sure to change/select the specific date on the calendar and there you will find both offerings in the list of classes for that particular Saturday. For any questions, please email [email protected].

For those adults new to tennis or looking to improve your backhand, join us on the second Monday of each month for our complimentary Adult Tennis Clinics! No sign-up necessary. This monthly event is free, and open to members only and is taking place on Monday, November 8. From 6-7pm, beginners get an hour of instruction; 7-8pm is for intermediate/advanced players.

And for those members wanting to meet up for a friendly match or even a competitive doubles, you can book a 1-hour court reservation per day either on our Manzanita Court or Diablo Court. If you are interested in nighttime tennis, you can reserve Diablo Court after dark as this court has lights.
Tae Kwon Do for Kids

The Hills is currently offering its Tae Kwon Do classes for kids ages 5-17 under the tent. According to the World Tae Kwon Do Federation, Tae Kwon Do is one of the most systematic and scientific Korean traditional martial arts that teaches more than physical fighting skills. It is a discipline that shows ways of enhancing our spirit and life through training our body and mind. Students will learn the five tenets which include Courtesy, Integrity, Perseverance, Self-Control and Indomitable Spirit. The goal of the class is to instill confidence, teach respect, and focus on raising self esteem. This is a year-round program that involves kicking, punching and self defense, but most of all, we encourage the kids to have fun.

Days/Times: Tuesdays & Thursdays 3:30–4:45pm (Beginner)
Tuesdays & Thursdays 6–7:15pm (Advanced)
Member cost: $85 per month*
Non-member: $100 per month*

*Monthly price increase effective December 1st

For more information contact:
Jeff Allen - [email protected]
510-339-0234 x18
Hills Aquatics

Lap Lane Swimming Rules:
Lap Lane reservations remain weekdays from 9am-2pm in lanes 4, 5, & 6. All other lanes and times are available for shared member swimming.
Please Note: Hills Hurricane Swim Team will be using no more than 4 lanes from 4-8pm, Monday-Friday.


Hot Tub Rules:
Adult hot tub is for ages 18 years and up
Only 9 people allowed in adult hot tub as well as family hot tub at any time
Children younger than 14 years old must have an adult guardian within arm's reach
Flotation devices, toys, kickboards and horseplay are not allowed
No food or drinks in or near the hot tubs
Year Round Swim Lessons

Even though the weather is changing and outside temperature is dropping, our pools remain heated and our swim lessons continue all year long. With less distractions on/around the pool deck and more space in the pool, this is the best time of year to learn to swim or improve your stroke and technique! Our swim instructors have ample availability.

Instructors book their own lessons.
Learn more about our offerings here!
Aqua Fitness Classes

Our aqua fitness classes are typically a fun and social atmosphere, so if you haven't yet given it a try, grab a friend and come up to the club for a morning aqua fitness class! This is a great low impact workout as your resistance is the water. It's also a great way to break up the monotony of your daily gym routine. Not to mention that these classes are complimentary with your membership! Our aqua fitness classes are offered 3 days a week from 9-10am: Tuesdays with Bz; Thursdays with Sandra; Sundays with either Sally, Elaine or Sandra (please refer to the online schedule for the specific instructor for each Sun class). Our aqua fitness classes are popular, so please register in advance if you're interested in participating.
Hills Hurricane Swim Team

The competitive team is currently fully subscribed through November. Full information such as practice times, and season dates is located here on the team website. We are not holding tryouts at this time.
2021 Pre-Comp Program Wraps Up

Pre-Comp will take a break for the month of December but will return in January. Class dates and sign ups will be announced in December.
Manta Rays (Pre-Swim Team) AGE 4 - 8 W/F 4-4:30pm or Sat 9:30-10:15am
Prerequisite: Swimmers must be able to tread in deep water for 30 seconds. Swimmers must be able to swim unassisted for 10 yards. Swimmers will learn basic swimming skills for all four strokes. Team activity skills and group swim safety are introduced. Instruction will be conducted in and out of the water.

Tidal Waves (Novice Swim Team) AGE 6 - 10 W/F 4:30-5pm or Sat 10:15-11am
Swimmers must pass the prerequisite for swim team: *50 yards of freestyle with side breathing *25 yards of back swimming *Treading water for 30 seconds *Streamline off the wall for 5 yards. This group will prepare swimmers for the swim team. This class will incorporate on-deck coaching with minimal in water instruction.

Full info and registration link here!
Make Time for Pickleball

Our pickleball court is reserved exclusively for the game from 11am to 1pm on weekdays, but families are welcome to get a friendly game going on the weekday afternoons/evenings and weekend days. If you don't have your own equipment, you can ask the front desk staff for the pickleball bag (complete with paddles and balls). Games during the "open" weekday hours are friendly, social games with some accommodations made for beginning players. You'll see people of all ages and athletic ability having fun on our court.

If you are not familiar with pickleball, it's easiest to learn the rules of play and scoring and the order of serving if you play with someone who already knows them. Over time you'll pick them up. This sport is fun for the entire family. Please remember to return any borrowed equipment to the front desk when you are finished playing.
Basketball and Ping Pong

It's basketball season and we've got the court to practice your shot! Or maybe you want to challenge your family to a game of "Horse" or meet up with friends for a pick-up game? Either way, our enclosed basketball court is a great place to get some outdoor exercise. Basketballs are available at the front desk, or you can bring your own.

Ping pong (or table tennis) is also a fun activity for kids that will help improve eye-hand coordination and fine motor skills.The front desk also has paddles and balls for members to borrow. Either way, you're bound to have fun and maybe even start some friendly competition! All we ask is that you return any borrowed equipment to the front desk when you are finished playing.
Artist Spotlight: Julie Reichle

Julie Reichle has been a member of The Hills since childhood and is this month's resident artist on display in our lobby.

Julie is a California native with a lifelong passion for photography, an art form she learned from her father. Although her favorite subjects are people, when Covid challenged our ability to be near one another safely, she took that pause to spend some time taking photos of other subjects and was inspired to capture some of nature's blooms. If you are interested in buying some of Julie's artwork, or hiring her for a photo shoot, be sure to grab a price sheet or her business card on your wait in/out of the club, or you can email her at [email protected].
Celebrate November Employee Birthdays

Please join us in wishing each of them a happy birthday and thanking them for all of their hard work!

Shad Wojtala, 11/07
Sally Cole, 11/10
Virginia Dare, 11/13
Amber Hogue, 11/15
Anne-Sophie Mills, 11/17
Jose Jimenez, 11/29