UPDATE FROM OUR GENERAL MANAGER

Dear Members:
It's nearly time for one of The Hills' most beloved traditions — our annual Halloween bash! Be sure to mark your calendar for Friday evening, October 23rd. We're planning another ghoulish evening of fun, food and far-out costumes! See below for more event details.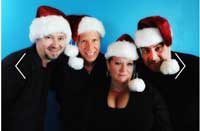 We're also planning another fun evening of jazz music, socializing, fine food, and wine tasting for Friday evening, December 4th. We're calling it "Jingles and Jetblacq" because we're ringing in the holiday season to the groove of a couple of our member-musicians. You can check out the musical strains of Jetblacq on their website, and then be sure to make your reservations early! We can only accommodate the first 60 who sign up, and this event is sure to sell out! Tickets are $30 per person.
As a reminder, be sure to check out our new smart phone app that allows you to manage all of your club business from the palm of your hand. You can register for classes, reserve a cabana at poolside, and pay your bill and a lot more! You can download the app from the App Store or Google Play (search for The Hills Swim & Tennis Club).
Finally, a heads up that we are hosting our annual parents versus kids swim meet for tomorrow, Saturday October 3rd. This is another long-standing Hills' tradition, and it's a lot of fun for our swim team families and those who enjoy watching some high-spirited competition. The meet begins at 9am and should be done by 1pm, so please plan your lap swimming around those times.
As always, please let me know if you have any concerns or questions.
To your health and happiness,
Derek


PROGRAMS AND ANNOUNCEMENTS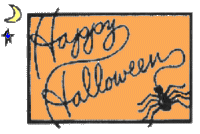 RSVP Today for Our Halloween Party
Put on your scariest or funniest costumes and spend a fun-filled evening with us at The Hills. Costume contests, face painting, carnival games, music and more! Pre-order your dinner before October 20 and save $2 per meal. Vegetarian plates are also available.
>Friday, October 23, 6:00-9:00pm
HALLOWEEN PARTY MENU
Baked salmon topped with creamy lemon sauce, parsley and capers.
Herb roasted sirloin toped with Forestiere sauce.
Vegetable medley: Carrots, green beans and broccoli.
Oven roasted Yukon potatoes.
Fried Sweet Plantains
Broccoli and chickpea salad
House salad: Arcadian, mix lettuce, dried cherries, toasted pumpkin seeds, house vinaigrette and grated Parmesan cheese.

AQUATICS
Manta Rays and Tidal Waves (Pre-competition swim groups)
We still have openings for our October and November sessions. This is a great opportunity to get the kids involved in group swimming before it gets chilly outside. More information and registration here.
>Manta Rays, 4pm; Tidal Waves, 4:30pm
Two Sessions Remaining:
September 30 – October 23
October 28 – November 20

Private Swim Lessons
We have an 86 degree recreation pool and so we can offer swim lessons year round. We have four instructors with availability on all days of the week. Please view our website for all of the lesson offerings and schedules.


PERSONAL & SMALL GROUP TRAINING
Call or stop by the front desk or email Jeff Allen ([email protected]), our fitness director, for more information about personal training and small-group programs at The Hills.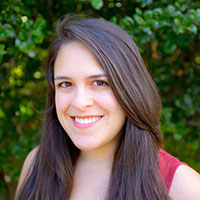 Meet Our New Nutritionist
Rachel Barach is a certified Nutrition consultant, a trained chef, a certified Eating Psychology Coach, and a graduate of Northwestern University. Let Rachel help you with healthy weight loss, digestive issues, bone health, athletic nutrition, binge-eating and overeating, emotional eating, body image, energy and fatigue issues, and meal planning. She provides education and practical strategies as well as recipes and shopping lists to support you in achieving your health goals. She believes that there is no single right way to eat and tailors her recommendations for each client.

>Sessions are $80/hr. Save $40 with a 4-session package for $280 thru October 31st. For more information or to schedule a session, contact [email protected].

Small Group Training
We've recently introduced an innovative package-pricing structure that gives you the freedom to try new workouts, according to your own schedule and at great savings over previous hourly rates.
Now, you can purchase a six-week "pass" to try out any of the following activities, as often as you like — from once a week to three times a week. There are 66 different classes in each six-week period. The next six-week session begins on Sunday, October 18th.
TRX
TRX Boot Camp
TRX/Spin
Extreme TRX Circuit
Functional Fitness
Contact Jeff at [email protected] to find out about free trials and drop-in opportunities.
Package Options
1 time per week $100 (6 classes = $16.66 each)
2 times per week $160 (12 classes = $13 each)
3 times per week $200 (18 classes = $11 each)
Drop-in $25 (Non-members $30)

Youth Training Programs
The Hills offers a portfolio of fitness programs geared for young people. All of these programs are great for general health, weight control and sports training. Choose one-on-one training for personalized direction and support, or join a small group of 2 to 5 young athletes for fun and motivation.

TKD for Kids
If you're looking for an activity that your kids are sure to enjoy, check out our exciting Tae Kwon Do program. It introduces kids to this ancient Korean art of self defense and teaches courtesy, integrity, perseverance, self-control, and indomitable spirit!

Try NIA with Lorna
Through movement we find health, wellness and fitness of mind, body and spirit! Nia is an ideal workout, described beautifully by author Carol Barden as combining "the grace and spontaneity of dance, the power and explosiveness of martial arts, and the stillness and concentration of yoga and tai chi". The Hills offers a Cardio Nia experience led by Lorna. Here's what Lorna's students are saying:

"Loved the class and I loved the variety of music…ethnic, tribal, jazz, modern, it is energizing."
"Started class very tired, left energized."
"Getting down to the floor and back up is getting easier."
"I'm stronger and more flexible."
"After class, neck pain gone and I sensed more energy."

>Check the group fitness schedule for class times, or stop by the front desk.


GROUP FITNESS
Yoga Cancelled for Party
On Friday, October 23rd, we are canceling the 4:45pm yoga class to make way for our Halloween party preparations.

New Lineup for Saturday Mornings
>8-9am: Yoga with Miriam
>9-10am: Body and Sole with Kathleen. It's the same great workout but with a new name.
>10-11am: High Intensity Interval Training (HIIT) for all levels with Angelique. This is a total body conditioning (TBC) session!

Sunday Spin
Virginia is now teaching a class which is a 45-minute spin with 15 minutes of ab work and stretching.
>Sundays, 10:30am

Barre/Sculpt Cancelled
The Thursday evening barre/sculpt class will be cancelled as of October 1st. Not enough people were showing up so it's time to try something new in that slot. Stay tuned!

Explore the Group Fitness Schedule
Our Group Fitness Manager urges you to add something new to your exercise routine. There are plenty of fun and results-oriented activities led by our inspiring staff of instructors. Click on the Group Fitness Schedule link below to find your new direction!


PILATES & DANCE
Discover the Benefits of Pilates
Email our studio to sign up for classes at [email protected] or sign up online:
Hills Pilates Studio scheduler.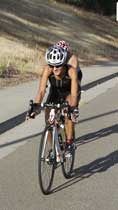 Want to Train for a Triathlon?
Do you harbor dreams of attempting a triathlon? Or are you a triathlete with several races under your belt looking to improve your performance and get motivated? If you answered "yes" to any of those questions, The Hills is calling triathletes of all levels (complete beginners, too!) to join us for high-level coaching, injury prevention and race planning. Most of all, we wish to build a community of triathletes who can meet, train, and enjoy the sport together. Our first workshop is focused on "off-season" conditioning — an ideal time to work on weak muscles, injuries, and to improve running form.
>Contact Therese Brewitz, Pilates Director, who was an intercollegiate competitor and is presently an age-group triathlete, for more info: [email protected].



Pilates for Runners & Triathletes
Led by Pilates Instructor Caitlin Smith, elite ultra-runner and relay winner of the 2013 Oakland Marathon and the Nike Women's Marathon in San Francisco, this workshop leverages the benefits of Pilates as a cross-training strategy. Pilates allows three main things to develop: strength, flexibility, and balance. Runners often have weak glutes, hamstrings, and core muscles — conditions which can lead to injury. Frequently runners and triathletes don't stretch enough, which compromises stride length, lung capacity, and body awareness. This workshop includes take-home core routines and stretching routines to incorporate into your training. For more information and to register, please email [email protected].
>Saturdays, November 14th, 21st, 28th, & December 5th, 10:30-11:30am
$130 for three workshops or $40 per drop-in (Non-members $140/$45)



Squeeze a Complete Workout into One Hour
Check out our Cardio-trampoline class where highly acclaimed Pilates Instructor Elizabeth Howe uses High Intensity Interval Training (HIIT) techniques, Pilates and strength training on the reformer to get you in top shape in just one hour.
>Wednesdays, 9-10am


TENNIS
After-school Clinics
Starting October 2nd, we are setting up a series of one-hour clinics for kids age 5 and up. Sign up at the front desk.
>Mondays or Fridays, 5pm
$120 for four sessions

Free Clinics
Join USPTA Elite Professional Eddie Pasternak for a free one-hour tennis clinic at The Hills! Eddie leads clinics each month during the summer that address all ages and skill levels.
>Intermediate/Advanced
Saturday, October 10th, 12-1pm
>Introduction for Beginners
Sunday, October 25th, 4-5pm