UPDATE FROM OUR GENERAL MANAGER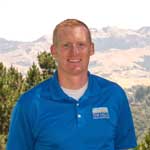 Dear Members,

One of the biggest events of the year is just weeks away! The annual Hills Halloween party is October 27. If you are wondering what is in store, just check out last year's video on our Facebook page. We will have some of the traditional fun events like the Reptile show, dunk tank (with me scheduled in it), photo booth, face painting and haunted house. Also back by popular demand is our dinner of oven baked salmon, garlic herb chicken with creamy parmesan mushroom, veggie lasagna, mashed potatoes, herb rice, mixed veggies, salad, dinner rolls, and cheesecake. Be sure to call the front desk to pre-order your dinners ($20 pre-order, $25 at the door).

Another event that needs just as much attention is C.O.R.E (Communities of Oakland Respond to Emergencies) training at the Hills. Considering all the recent weather events taking place across our nation, this is important for our community. We need a minimum of 12 participants to hold a training at the club. This will be open to non-members in the neighborhood as well. Please call the front desk to sign up and we will pick two dates for training once the minimum of 12 sign up. Please visit Oaklandcore.com to learn more.

For a construction update, by the time this newsletter goes to print we will have picked the contractor that will start on the Fitness center expansion. We will keep you updated on the timing as we know more. We are still taking in bids on the tennis court lights as we haven't received a reasonable bid within our budget for the work.

A big congratulations to Alma Coyotle, Shad Wojtala, and Ben Garvey as they won the Staff vs. Members MyZone challenge by 238 meps over the top three members! They each won a $50 account credit. It was a hard fought contest that kept many motivated to workout everyday. If you haven't purchased your MyZone heartrate strap please visit the front desk. We will be kicking off November with a "Run from the Turkey" challenge. There will be two ways to win: Overall Top MEPS Total Winner and a drawing for all participants who average 150 MEPS a day or 4500 for the month of November. The prize is a $100 member credit for each winner. Be sure to join the fun!

Derek
ANNOUNCEMENTS
Childcare will be closed October 26-27
UPCOMING EVENTS
Sunday, October 29 11am 90-minute Zumba Party
Halloween Party October 27 6-9pm (all buildings and pools closed @ 5:45pm & during event)
Member Spotlight: The Zunino Family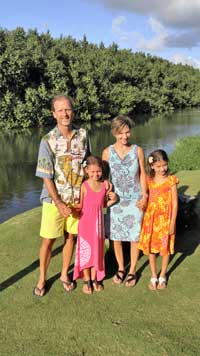 Whether the forecast is hot, cold, or rainy, you will see the Zunino family at The Hills several times per week to swim, attend movie night, or do a workout in the gym.
Bob was born in the San Francisco Bay Area and has spent the last 26 years as a personal trainer. He has clients throughout the San Francisco Bay Area. You can often find Bob training for various races. He has completed a number of marathons in addition to ultra marathons (50 miles or more), triathlons, and century rides. Ranjana grew up in the Bay Area as well, getting her degree at UC Santa Cruz. Going on 21 years, Ranjana has worked for Wells Fargo, managing teams in technology, finance, and human resources. Bob and Ranjana met at a gym, dated for five years, and have been married ever since!
Chiara enjoys softball and gymnastics. Alisha also participates in softball and gymnastics, and has a passion for ballet. During the summer, you can find both of them attending The Hills summer camp.
As a family, the Zuninos love to bike ride, travel, camp, and snow ski.
We're so glad to have them as part of The Hills family!


Employee Spotlight: Rosemary Panganiban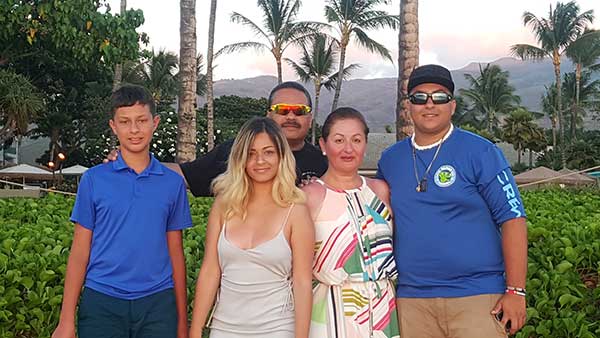 Relatively new to our staff, our accounting manager Rosemary Panganiban brings experience, enthusiasm, and energy to The Hills.
Born and raised in Oakland, Rosemary describes herself as the shape of the city: eclectic, diverse, creative, unique, and versatile. Prior to coming to The Hills, Rosemary worked full time as an accountant and bookkeeper. From merchandising to tire sales, she has balanced the books across the board.
Rosemary loves to race the setting sun to San Francisco, Every weekend she will take the family to the city in order to beat the sun from setting over the Pacific Ocean. "I drive like Mad Max out to the Marin Headlands, jump from the car and race up the cliff just in time to see the sun dip into the sea." Going on day hikes, sewing, gardening, and spending time with family are the most important things to do when she's not crunching numbers at work. Every year the family travels to Maui for fun and relaxation.
We're glad you're on our team, Rosemary!


Fitness
We're going to Mexico!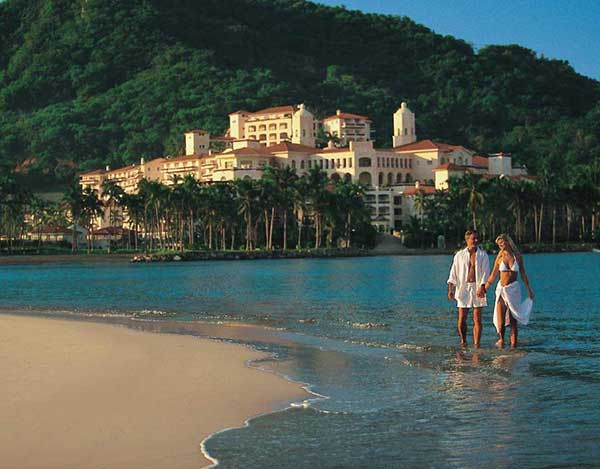 Come join us in beautiful Isla Navidad for a full week of Pilates and yoga, nature, relaxation, golf and tennis, water aerobics, fantastic food and a lifetime experience.
We are staying at the luxurious Grand Isla Navidad Resort with its spectacular views, friendly service and unique environment.
You will be joined by Therese Brewitz, Hills Pilates Instructor and Barbara Roessler, Hills Yoga Instructor.
Hurry! We have a limited number of spaces reserved.
Dates: February 17-25, 2018
Contact our studio for more info: [email protected]


Reform your Fall with Karen Moore!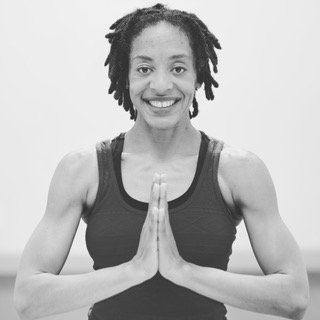 Karen is joining the Hills Pilates Studio team with tremendous energy and many tricks in her toolbox. She is trained and certified in Pilates, yoga, TRX and personal training and specializes in customizing her workouts to her clients.
Karen is starting a brand new Mixed Level Reformer class on Mondays at 5pm; students of all levels are welcome.
Karen is also available for one-on-one training in Pilates, TRX, and personal training on Mondays 3-5pm.

Have a fitness goal that you want reach before the holidays? Get on it now and book a session with Karen!
Reformer Mixed level Mondays 5-6pm
Sign in to class or book a private session at Hills Mindbody


Group Exercise
Now that summer is ending, it's great to have so many members back in class! We have a few changes in our schedule for October.
Tuesday Circuit class will be moving to Wednesday through the winter. Starting October 3, Megan will be teaching the same great Circuit with a few new twists. The class is open to all levels and will start at 6:15pm.
Mark your calendars for a special Zumba event on Sunday, October 29. Our regular class will be replaced by a supercharged, 90-minute Zumba Party. Costumes are encouraged. Sign up as space will be limited.

See you all in class -
Angelique


Aquatics News
Safety
As the lifeguards begin to leave the pool deck, please remember to follow all of the club policies. The front desk staff will enforce the rules when no lifeguards are on duty. Please take the time to review our club rules and view our fall pool schedule!

Pre Competitive Swim Team
Manta Rays and Tidal Waves are filling up! Classes meet on Wednesdays and Fridays through November. Learn more and register now!

Swim Lessons
Private swim lessons continue year round. Take advantage of our great instructors and even book a package deal! Check out full swim lessons info and instructor choices!


A Note from Rachel, Our Nutritionist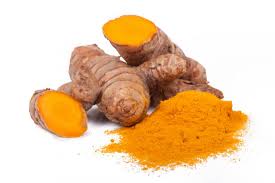 Dear Members,

I have been teaching workshops around the Bay Area this year on the health benefits of Turmeric, the anti-inflammatory super food. Turmeric is known for its potent anti-inflammatory properties and is used to treat and prevent conditions such as heart disease, cancer, arthritis, Alzheimer's disease and depression.

Turmeric is a root that looks like orange ginger and is what gives curries their characteristically yellow color. It is delicious and nutritious in many dishes from soups to teas. Golden Milk, a traditional ayurvedic turmeric tea similar to a Chai, is one of my favorite ways to enjoy turmeric.

A teaspoon of turmeric a day can be plenty. Here are a few tips on how to get the most benefit from your Turmeric:
Combine with fresh black pepper: Studies show that a chemical in pepper called piperine increases the bioavailability (what our bodies can take in) of the anti-inflammatory compound (curcumin).
Eat with Quercetin-rich foods: Quercetin is a bioflavonoid that helps the liver process more of the curcumin. Quercetin-rich foods include apples, peppers, berries, tomatoes, leafy greens and cruciferous vegetables like broccoli and cabbage.
Be sure to include some healthy fats: The curcumin attaches itself to a fat molecule to get through the digestive system. Coconut, nuts, organic dairy and olive oil are examples of healthy fats that pair well.
Give it some heat: Cooking the turmeric for a few minutes has been shown to increase the bioavailability.
If you'd like to have a conversation about the easy things you can do to reduce inflammation, send me an email at [email protected]. The first 5 people to email me will also get a free Golden Paste making kit! Looking forward to chatting with you!

Rachel


Welcome to Personal Trainer Frank Clayton!
Frank Clayton comes to The Hills with 8+years of training and a lifetime of athletic experience. His training resumé includes Personal Training, Small Group Personal Training and Fitness Nutrition Specialist certifications from National Academy of Sports Medicine. His expertise includes strength and conditioning in youth athletes, strength training for weight loss in adults, and weight training for aging adults. Other certifications and credentials include Mittology level 1 certification, TRX Group Training Certification, and NASM Sandbag and MMA Conditioning certifications.

Frank attended and played football at Iowa Wesleyan University. He graduated from IWU with a degree in Communications with a focus on Sports Journalism. He is currently pursuing a Master's degree in Performance Psychology at National University while running successful fitness and nutrition programs throughout the Bay Area. He currently holds a post as the strength and conditioning coach for multiple national championship rowing club The Oakland Strokes. Last year he created the Oakland MOVEment Fitness Festival and continues to find ways to promote health in all communities of Oakland.

Schedule a workout with Frank by emailing [email protected].


Celebrate October Employee Birthdays!
Frank Clayton
Anne Mawdsley
Christopher Miano
Jennifer Votel
Sadaya Zimmerle
BZ Churchman
Michelle Gonzales
Ying Yan Chen

Please join us in wishing each of them a happy birthday and thanking them for all of their hard work!