UPDATE FROM OUR GENERAL MANAGER
Dear Hills Members,

Sure hope everyone is staying safe and healthy as we forge on through the pandemic and continued poor air quality due to the extremely devastating California wildfires. Because of the poor air quality, we have decided to extend waiving the "late cancellation" fees through the entire month of October. If you have any reservation that you do not intend to use please be sure to cancel it ASAP online, on the app, or by calling the Front Desk. We will not be waiving the "no show" fees for reservations.

With Contra Costa County's recent announcement that the County has been moved from the purple "Widespread" zone to the red "Substantial" zone, we are now safely reopening a few indoor areas at 10% capacity. Specifically, we have reopened the indoor downstairs "Fitness Center" gym for a maximum of 6 people to use at one time. We have reopened the Peak Fit Studio to be used by a maximum of 2 people. We have also reopened both Men's and Women's Locker Rooms to be used by a maximum of 4 people in each at any given time. Locker Rooms can be used for toilet, sink, and garment changing usage. We will be making a future announcement regarding shower usage when we have more clarity from the County. Until then, showers must remain closed.

With the reopening of our indoor "Fitness Center" gym, it gives us a great opportunity to remind all members of the importance of using the available gym wipes to wipe down equipment before and after use. The equipment in the Fitness Center is being used by a community of members at the same time, and with the constant measures we have put in place at the club to prevent the spread of Covid, I cannot stress enough how much it helps us out as a staff if the members observe all of the signs around the gyms and around the different areas of the club. We as a staff will continue to disinfect and sanitize as much as humanly possible, but all members have a hand in cleaning up after themselves as well. Another reminder is that when exercising or doing anything else indoors, both the state and county mandate that masks be worn at all times. Please be sure to wear your mask in the indoor gyms at all times, even if you are sprinting on the treadmill.

For the month of October we are billing 90% of member dues. We have decorated our lobby in our traditional Halloween decor, but sadly the annual Halloween Party will have to be postponed until 2021. We look forward to that party; believe me, we will make up for lost time and bring you the best one yet!

Here's hoping you and your loved ones are all remaining safe, healthy, and happy.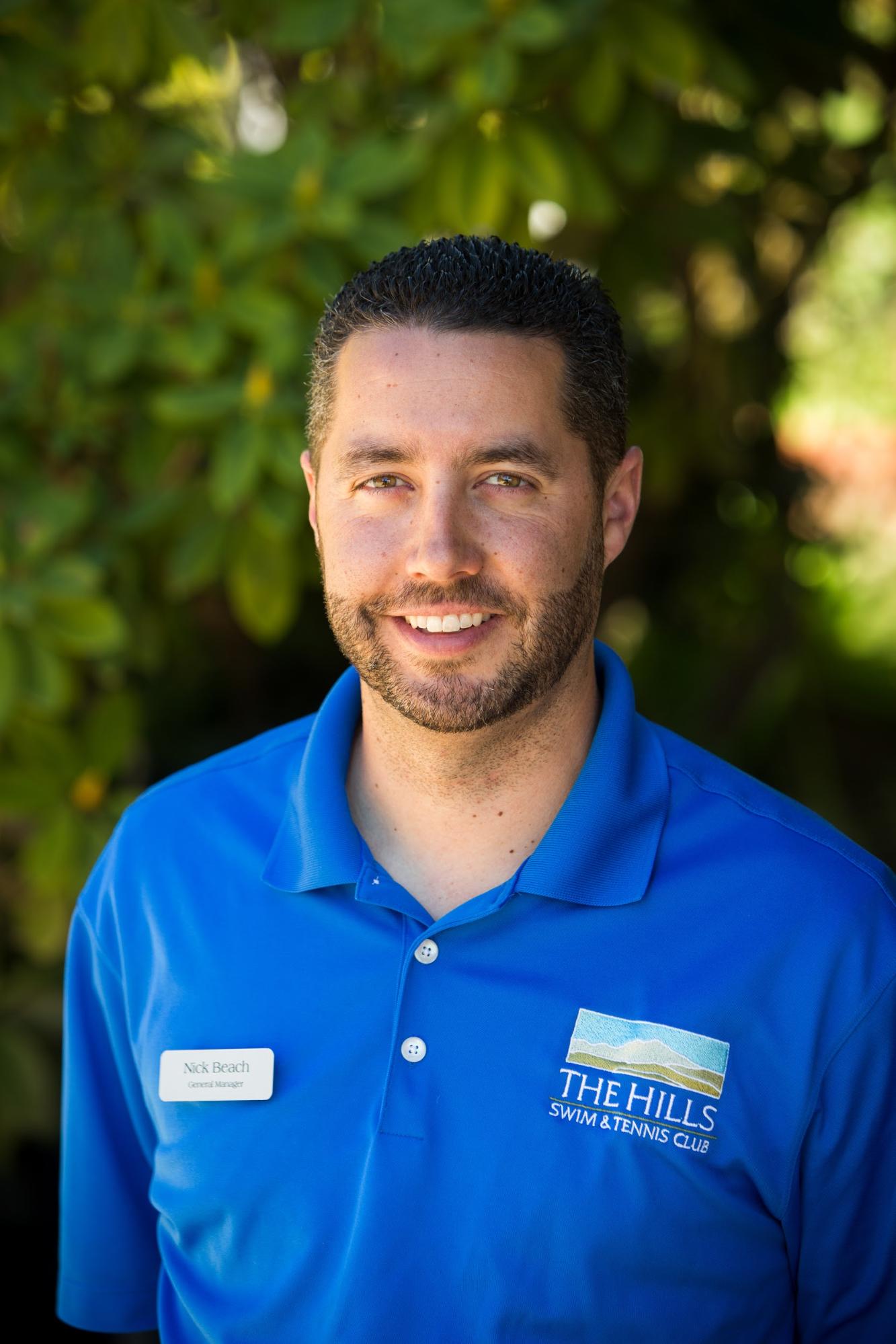 -Nick


Available: *Current Contra Costa County Guidelines continue to apply
Lap Lane Swimming by reservation (reserve through the front desk, online, or on our app) Family/Recreational Pool by reservation (reserve through the front desk, online, or on our app)
Diving Well/Deep End of Lap Pool by reservation (reserve through the front desk, online, or on our app)
Indoor Gym (Fitness Center) maximum 6 people; 30-min or 60-min reservation
Peak Fit Studio maximum 2 people; 30-min or 60-min reservation
Locker Rooms Available for toilet and sink use as well as garment changing. Maximum of 4 people.
Outdoor Gym in the six Cabanas 30-min or 60-min reservation (reserve through the front desk, online, or on our app)
Tennis Courts by reservation (reserve through the front desk, online, or on our app)
Pickleball by reservation (reserve through the front desk, online, or on our app)
Kids Camps contact Camp Director Anthony Lum for more information [email protected]
Tennis Lessons contact Eddie Pasternak [email protected] or Maaria Husain [email protected]
Outdoor Tae Kwon Do Classes contact Jeff Allen for more information [email protected]
Hills Hurricane Swim Team Camps contact Aquatics Director Shad Wojtala for information [email protected]
Outdoor Group Exercise Classes (Virtual Zoom classes continue to be provided as well)
Virtual Peak Fit Class Contact Peak Fit Coordinator Jennie Votel [email protected]
Indoor or Outdoor Private Pilates Training contact Pilates Director Therese Brewitz for more info [email protected]
Indoor or Outdoor Personal Training contact Nick [email protected] or Jeff Allen [email protected]
Swim Lessons private and semi private, contact Aquatics Director Shad Wojtala for information [email protected]
Manta Rays and Tidal Waves Swim Classes contact Aquatics Director Shad Wojtala for information [email protected]

Unavailable: *County is yet to lift restrictions
Showers
Hot Tubs
Saunas
Cafe
Child Care
Basketball
Ping Pong
Guests
Back Deck
Important Message from the Billing Department

Some of you have reached out to request a paper bill or have inquired as to why you haven't received a bill for the past few months. We stopped sending out statements when we were ordered to close the club, and our decision was based on how the system was posting the credits (or discounts) to member accounts. Had we prompted the system to send them, the balance due would not have been accurate. So instead of sending the statements following monthly billing, we sent an email explanation to all members, and apologize if for some reason you did not receive the email.

Rather than wait for a statement (either by regular mail or email), we are now asking members to log in to your member profile to view your current balance.

Here are the instructions to access your member portal. If you follow these steps, you should have no problem logging in...
Go to cachstc.clubautomation.com and click "Member Login" at the top
Click "Access My Account" on the bottom of the screen
Provide your name and email address.

It must be the same email address as the club has for you.

Go to your email on your phone or computer and click the link it sent
Provide a password (Note: you may also have to provide an emergency contact or missing info)
Install "The Hills Swim & Tennis Club" App on your phone

(Note: before accessing the app on your phone, you MUST set up your online member portal!)

Log in with your email and password (same one you created for your member portal)
Our sincerest apologies for any confusion this might have caused. As we continue to operate as a "reservation-based" club, it is now more important than ever to have online access to your member portal, whether it be for billing issues or reservations!
Kind regards,
Stefani

- Stefani McDermott
Administrative & Accounting Manager
Happy Campers Enjoy their "Break" from Online Learning

Hills kids are loving Fall Camp. Afternoon camp is a great way to get your kids off their screens and out of the house. Next weekly session will be held October 12-16 and the cost is $200 per child (Monday through Friday, 2-6pm). There will be no camp offered October 19-23, but stay tuned, as future dates will be announced in a couple of weeks.

NOTE: There are currently 12 campers registered. We can handle up to 24 campers, two groups consisting of 12 kids each, so plenty of space is still available for next week's camp!

If you are interested in registering your kids for next week's Fall Camp, please go log into your online member portal. In the left hand column, click on the button "Register for Programs" and it is there where you will find Fall Week 9 camp registration.

Please direct any camp questions to Anthony Lum, Camp Director, [email protected]
Hills Aquatics Makes Full Use of The Pool

The demand for the pool is still going strong into the Fall months. The Aquatics Staff appreciates your support for our programs and your compliance with our current safety guidelines. As we head into Winter and the weather cools down, we will be easing back on offerings. We will continue with year round private lessons and bring back our pre-comp group after a month off in December.

Private Lessons
Private lessons are continuing throughout the year. The Fall and Winter session is a great time to sign up for weekly private lessons to keep your kids water safe as well as continuing to improve. Here is more information on how to book a lesson as well as our COVID-19 response.

Swim Team
Pre-Competitive groups will continue through November. Sign ups will be available beginning Oct 16 for our final session of 2020. Full info here!

Competitive Swim Team
We are now in our fifth month of cohort camp groups. Due to the limited number of swimmers that the program is allowed at this time, we are currently not accepting tryouts for the remainder of 2020. The current team practice schedule and full updated information can be found here.

Lap Lane Swimming Rules:
Children ages 10+ can share a lane with a parent or household guardian for a 30-min reservation
If you arrive early for your reservation and a lane is free, feel free to start swimming early. Similarly, if your reservation ends and a lane is still available, feel free to swim a little longer. Both occurrences need to be cleared by the pool monitor before beginning.
Making a reservation and then not showing up and/or failure to cancel the reservation could be subject to a penalty fee on the account if it continues to happen.
Please Note: Hills Hurricane Swim Team will be using no more than 4 lanes from 4-8pm, Monday-Friday.

Family Rec Pool Rules:
30-minute maximum per day per person/family
All children under 14 years old needs a parent or guardian present and attentive to them
Please show courtesy and respect to whomever has the opposite side reservation
Swim toys, floaties, noodles are allowed, so long as they are used appropriately and are not shared with others
Diving Well (Deep End) Pool Rules:
Reservations can be made by an individual or by a family.
No children under the age of 10 can be in the Diving Well. Children ages 10-13 must be accompanied by a parent or adult guardian. Anyone 14 years and older is allowed to be in the Diving Well alone, but we do advise to rent or bring your own float belt.
For information regarding renting a float belt please contact the front desk or Group Exercise Director Angelique Pine (

[email protected]

).
Tennis Anyone? Courts Open; Lessons Available for All Ages

Tennis courts continue to be available and have been getting much more use the past few months. Reminder that under the current county guidelines, singles play can be done with members of different households, but doubles play remains only available to people of the same household. Members can make a 1-hour reservation for tennis per day.

For those members who are looking for some tennis instruction, please feel free to reach out to Hills Tennis Instructors, Eddie Pasternak, [email protected] or Maaria Husain, [email protected]
Safe Lesson Guidelines for Tennis During COVID
1. Lessons will be limited to private or semi-private until further notice.
2. All social distancing protocols must be followed at all times. Masks are not necessary on court but please wear when you enter and exit the tennis court.
5. Tennis pro will wear a mask when within 6 feet of students.
6. Wash/sterilize your hands before and after you play, avoid touching your face while playing, before and after eating, after going to the restroom, sneezing and coughing.
7. Bring a water bottle with you to lessons.
8. Cover coughs and sneezes and dispose of any used tissue immediately.
9. If you should touch any part of the court with your hands, immediately use hand sanitizer.
10. Leave the court at the end of lesson time to allow for court cleaning and limit interaction between students arriving/departing.
11. Wash hands or use hand sanitizer after exiting court.
12. Clean all personal tennis items with alcohol-based disinfectant including racquets, towels, and grips after play.
Pickleball: A Sport That Continues to Gain Popularity

Pickleball is a very fun activity that shouldn't be overlooked here at the club. For those of you who have not yet given it a try, it is best described as a combination of tennis, badminton and table tennis (or ping pong). The rules are pretty simple and the game is for all ages and skill levels and is easy for beginners to learn. If you are comfortable playing any of the aforementioned paddle sports, the game will most likely become a fast-paced competitive game. It's really up to you; make it fun and social or highly competitive. Bottom line: it's a great excuse to come up to the club and get some exercise. And don't be surprised if you give it a try and find it to be your new favorite sport!

Reminder that just like tennis, under the current county guidelines, singles play can be done with members of different households, but doubles play remains only available to people of the same household. Members can make a 1-hour reservation for pickleball per day.



More Hills Members are enjoying the fast-growing sport of pickleball!
Pilates Programs Indoors, Outdoors & Online

The studio is open for those members missing their indoor reformer sessions!
Dear Hills Members and Pilates community,

We are open! The Hills Pilates studio is opening its doors again per Contra Costa County approval, after more than 6 months of having only outdoor and online training available. At this time we are offering indoor and outdoor private and semi-private Pilates sessions. A lot has happened in 6 months, every corner of humanity has been affected by both the pandemic and by other tremendous challenges. In the midst of it all, we have continued to train; you have gathered with us on screen and pulled out soup cans and towels to recreate a Pilates workout. Many of you have trained on our Pilates deck in heat, wind, cold and even in smoky air. Sometimes all we could do was to stay indoors and - breathe!

Feeling tense? This year has brought our stress and anxiety levels to a new high. Learn how acupuncture can help with Elizabeth Howe in a free online seminar on October 15, more info below.
Or try our Reiki Therapy treatments for chronic pain, insomnia and to improve your overall well being.

Do you, or anyone you know have scoliosis? Pilates is great for developing muscle balance and reducing pain associated with scoliosis. New online class with Anne Mawdsley starting on October 12.

Opening the Pilates studio feels like a huge step forward and one of the many hopeful glimmers of hope and of new developments in 2020. Although hugs and highfives are not yet in order, we want to extend a virtual hand and embrace to all of you!

-Therese Brewitz and the Hills Pilates and Wellness Team
Contact our studio: [email protected]

Safety
Your health and safety is our number one priority and we take every precaution to keep our clients, our staff and our space protected at all times. Please read our COVD-19 safety guidelines here:

PILATES_STUDIO_COVID-19_GUIDELINES
New & Returning Pilates Programs


Pilates for Scoliosis, Mondays at 5pm
Mark your calendar. 3 dates only: October 12th, 19th and 26th
Taught by Pilates instructor Anne Mawdsley, this 3-class series is specially designed for people with scoliosis. There will be special set-up cues, stretches and techniques you can apply to many other exercise classes. We'll work "unilaterally," working one side of the body or one limb at a time.
(That means anyone can take it and will reap the benefits.)

This class is offered online on Zoom.
Register online:https://cachstc.clubautomation.com/
or contact our studio for more info: [email protected]
Once you are registered you will receive a link to the class.

Pilates Private Training and Duets in studio, outside and online
We are now offering indoor, full Pilates studio private and semi-private training. We are also continuing our outdoor privates Pilates training for those who prefer this setting. We will continue to offer Zoom private training for our high risk clients.

Our small group Pilates reformer program is currently on hold while we await approval to resume indoor classes in our Pilates space.

To schedule a private or semi-private Pilates appointment, please contact our studio:[email protected]

Outdoor small group Pilates training
Our outdoor Barre/Pilates class with Bruce is in session on Tuesdays at 9am
Register online:https://cachstc.clubautomation.com/

For all Pilates programs: Get your list of recommended Pilates props here that you can use in class and on our own: http://pilates-props


Can acupuncture help? Find out on October 22
Elizabeth Howe, licensed Acupuncturist, Pilates Instructor and Reiki Master, will lead a "Zoom" seminar October 22 at 7:30pm on how acupuncture works and talk about some of the many benefits of receiving acupuncture. Learn how acupuncture can help you stay healthy and keep your immune function up, which is something we all can benefit from during COVID-19. Elizabeth will also demonstrate some acupressure points that will help with managing stress.

Elizabeth specializes in pain management, vision loss, and facial acupuncture in her practice and will talk about the specific benefits of acupuncture in improving these areas.

This seminar is free to all members. For more information and to receive the Zoom link, please contact our studio: [email protected]

Reiki Therapy for health and peace of mind
Our Reiki Healing Therapy offerings are resuming again. Reiki is a form of ancient Japanese healing bodywork. Read more about Reiki and its many benefits:/services/massage
Some of the Reiki hand positions have been altered to avoid direct contact with skin or face.

To book a Reiki appointment, please contact: [email protected]

Follow us on Instagram: https://www.instagram.com/hillspilatesandwellness/
Fall is a Great Time to Try Our Outdoor Classes

Saturday 9am Bootcamp w/ Rich has been popular with members
September was a great reminder that we can't take anything for granted. Poor air quality caused last minute cancellations for Group Exercise outdoor classes, and I anticipate that we will continue to face similar challenges in the months to come. Our goal is to provide a consistent class schedule, however, we appreciate your patience when circumstances prevent it.

We are currently offering a variety of outdoor classes including spin, bootcamp, HIIT, PiYo and yoga. All of these classes are free of charge and include safe distancing, precision, and supervision. Members must register for all classes. We are also offering an outdoor Barre class. This is a small-group class for an additional fee. All classes can be found by logging into your member profile or by accessing "classes" on The Hills App.
Due to popular demand, we have added a new Zumba class to our Zoom schedule: Saturday mornings at 10:15 am. Please see your class schedule for the invitation. Also, in honor of October, I am adding some Halloween flavor to the Sunday 10am Cardio/Strength class. Come join in; everyone is welcome! If the weather allows, we will bring the class to the club on October 25th and conduct our exercise class live. Hope to see you then!

- Angelique Pine, Group Exercise Director
Indoors or Out: Personal Training Sessions are ON!

Members now have the option of heading indoors for personal training sessions
Both indoor and outdoor personal training sessions are now available. If you book an indoor session, you can rest assured that it is a clean, safe environment and that no more than four other members will be inside the gym while you workout with your trainer. Feel free to reach out to Nick, [email protected] or Jeff Allen, [email protected] for rates or to set up an appointment.
More Options for Our Peak Fit Program

Book your 30-min or 60-min workout in the Peak Fit studio!
We were given the green light to reopen the Peak Fit studio last week. Similar to all other areas of the club, members must book a reservation to workout in the studio. Both 30 and 60-minute slots are available, and only two members are allowed in the studio at the same time. Masks are required at all times. Due to the limited capacity, we still cannot offer indoor classes, but we are excited that this space is now available for you!

Members are still enjoying Jennie's Saturday morning Zoom workout!
For those members looking for a good home workout, join me Saturday morning 8:30am for a virtual Peak Fit class. It's a high intensity class that includes a mix of cardio, strength, core and flexibility.

Plenty of open space to spread out for Friday morning's outdoor TRX class
We also added outdoor TRX classes last month on the pickleball court, Fridays at 8am. These small, specialized classes are limited to a group of 4-6 members with the goal of each participant committing to every Friday session of the month. Classes will be sold on a per-month basis and pricing will vary per month. The cost for October is $60. Please contact me ASAP if you are interested.

Stay fit, stay healthy, and hope to see you soon!

- Jennie Votel, Peak Fit Director
510-316-3529
[email protected]
Member Spotlight: Mahadevan Krishnan's Inspiring Story

With Coach Koung's help, "Krish" now looks forward to his time spent in the water
Learning to swim as an adult is not only physically challenging, but it can be intimidating as well, which is why I asked longtime Hills Member Mahadevan Krishnan or "Krish" to share his story. Whether you already know how to swim or, like Krish, have never learned to swim, I hope you find his story an inspiration to face your own fears...whatever they may be!

For my 70th birthday (July 31, 2020) I made a promise to myself to overcome my fear of water and perhaps even learn to swim. On July 8, I took my first lesson from Hills Swim Instructor and Coach Koung Chaiyasane.

The only other lessons I had taken (just two) were a few years ago in the family rec pool. With the guidance of Koung, I have gradually overcome my fear of water and am now able to do a lap or two without being petrified of hearing sirens and seeing flashing lights as my stomach is being pumped by EMTs.

I dipped into water only after I was about 30 years of age, and even then, I was careful to always stay at the edge of the shallow end, where I could place my feet down or grab the side of the pool. At age 40, I traveled to Tahiti for vacation. On that trip, I ventured out into the ocean wearing a snorkel and flippers hoping to enjoy the spectacular sights of myriad fish and coral life. Although I stayed in shallow water, an undertow dragged me out farther; I panicked and a young swimmer who had just completed lifeguard training in Australia before coming to Tahiti had to pull me back by my head to shore, where I gurgled water and recovered. For the next thirty years, I was always panicky when entering a pool or the ocean.

Until June of this year, when Koung's guidance and my resolve finally helped me avoid panic in the water. Koung is a teacher who projects quiet confidence. She seems to adapt her methods to the student at hand. I watch her coaching toddlers and very good swimmers of all ages. In my case, each time I have run into a wall, she seems to know just what to change so that I get over it. Never in a hurry, never showing frustration, she has helped me get from one end of the pool to the other and even pencil dive to the bottom at the deep end.
She is too polite to rename me "Johnny one note" as all I can do is the breaststroke at this point. I am confident that in a few months I will learn freestyle and enjoy swimming even more. Martine and I are glad that the club is open during these trying times. But this too shall pass, and hopefully we will return to normal by next summer.

When you see "Krish" here at the club, please congratulate him for conquering his fear and for being the member spotlight this month.
Celebrate October Employee Birthdays

Please join us in wishing each of them a happy birthday and thanking them for all of their hard work!
Frank Clayton, 10/02
Anne Mawdsley, 10/04
Chris Miano, 10/04
Jennie Votel, 10/06
Sadaya Zimmerle, 10/11
Tori Sovocool, 10/17
Bz Churchman, 10/22
Ying Yan Chen, 10/30