UPDATE FROM OUR GENERAL MANAGER
Dear Hills Members,

I want to commend all involved for their quick response to the county health order that went into effect on Wednesday, September 22nd. For those that may not know what I am referring to, Contra Costa County's health department initiated a health order that all fitness facilities must have patrons show proof of vaccination, or proof of a negative COVID-19 test within 72 hours of arrival, to enter the facility.

In an effort to make this mandate as seamless as possible for both members and staff, we decided to set up a secure email address ([email protected]). Many members responded right away by emailing us proof of vaccination. Others brought in their cards and/or showed their proof with a QR code from the State's Digital Covid-19 Vaccine Record. Either way, by submitting/sharing their vaccination status these members are now declared "vaccinated" in our system. For any unvaccinated members wanting to use the club, I am happy to report they have been extremely responsible in bringing a copy of their negative COVID-19 test results within 72 hours.

And so all seems to be running smoothly within this latest pandemic "obstacle" as it relates to the club. But I have to mention that had it not been for the amazing team unity the staff presented during this challenge, it most definitely wouldn't have been possible. A special thanks to all the front desk staff who continue to monitor the status of all people checking into the club. And, I'd be lost without her, Accounting Manager Stefani McDermott was the one who spearheaded the task of processing roughly 600 emails within the first 48-hour span and due to her commitment to this task, we currently have more than 1,500 members declared vaccinated in our system! Thank you, Stefani!

As we move forward towards the final quarter of 2021, I want to remind members of a few policies to be mindful of. If you, your children, or guests plan to use the pools or hot tubs, it is club policy that you shower before entering. This is more sanitary and it also helps us out a ton in balancing the pool chemistry.
If any member intends to use the sauna, per the current county health order, one person is allowed to use it without wearing a mask, but if there are multiple people at once, all would have to wear masks due to the confined indoor space. Realistically it would be pretty uncomfortable wearing a mask in a sauna, so I encourage everyone to take turns one at a time.

October is usually one of our favorite months of the year because of our obsession with Halloween here at The Hills. We will be decorating the club in our usual Halloween fashion, but because we are still within the current pandemic and current health orders related to it, we will not be hosting our traditional Halloween party this year. We are trying to come up with a scaled down version of it or at the least have something available for the kids who still want to show off their costumes. More info on what's decided will be announced a little later this month.

Thank you to everyone who has continued to support us throughout the challenges this pandemic has brought on. Never would have imagined we'd still be managing through this 19 months later, but the (socially distanced) unity that has come from it has been pretty remarkable!

Happy Halloween everyone,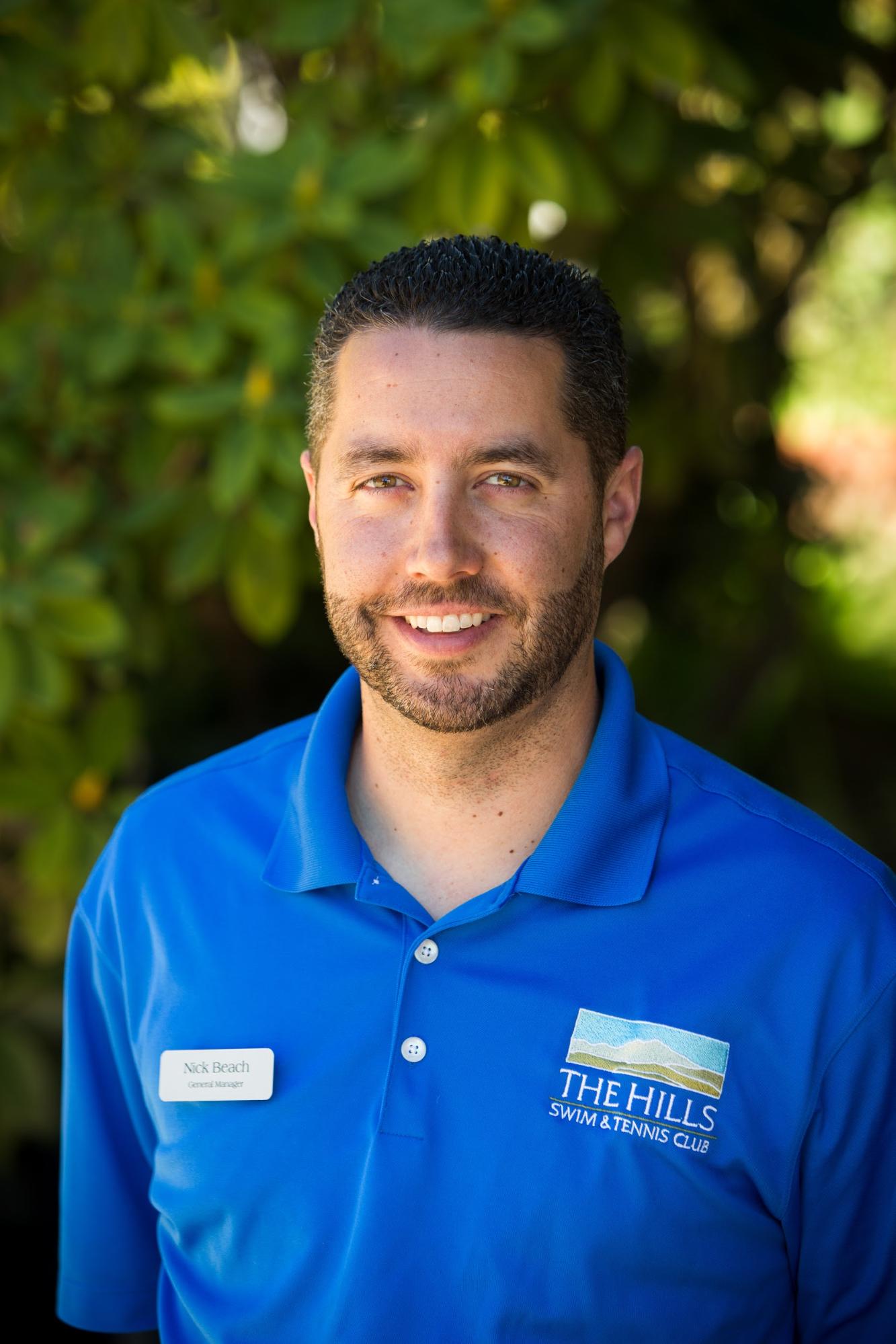 -Nick
UPCOMING EVENTS
October 11: Free Beginner/Novice Tennis Clinic 6-7pm
October 11: Intermediate/Advanced Tennis Clinic 7-8pm
Hills Aquatics

Lap Lane Swimming Rules:
Lap Lane reservations remain weekdays from 9am-2pm in lanes 4, 5, & 6. All other lanes and times are available for shared member swimming.
Please Note: Hills Hurricane Swim Team will be using no more than 4 lanes from 4-8pm, Monday-Friday.
Hot Tub Rules:
Adult hot tub is for ages 18 years and up
Only 9 people allowed in adult hot tub as well as family hot tub at any time
Children younger than 14 years old must have an adult guardian within arm's reach
Flotation devices, toys, kickboards and horseplay are not allowed
No food or drinks in or near the hot tubs
End of Lifeguard Season
Going forward, we will no longer have lifeguards on duty. Instead we will do our best to have a pool monitor on the pool deck on warm weather weekends throughout the month of October.
Without the lifeguards working, we ask that parents be extra vigilant around the pool and hot tubs by monitoring their children and enforcing club policy. It is the great members that follow policy that keep this club safe for everyone. Safety is our number one priority at The Hills.
Learn to Swim

Year round private lessons continue. From basic learning to swim, to adult stroke mechanics, to advanced competitive swimming, our instructors are available to improve your swim experience at The Hills. We offer lessons for both children and adults, because you're never too old to learn something new!

Instructors book their own lessons.
Learn more about our offerings here!
Aqua Fitness Classes

Our aqua fitness classes are typically a fun and social atmosphere. Just like walking is a great form of exercise, same goes for aqua fitness! The impact on your joints is next to nothing as your resistance is the water. For those of you thinking about it, aqua fitness is a great way to break up the monotony of your daily gym routine, so why not give it a try! Our aqua fitness classes are offered 3 days a week from 9-10am: Tuesdays with Bz; Thursdays with Sandra; Sundays with either Sally, Elaine or Sandra (please refer to the online schedule for the specific instructor for each Sun class). Our aqua fitness classes are popular, so please register in advance if you're interested in participating.
Hills Hurricane Swim Team

The competitive team is currently fully subscribed through November. Full information such as practice times, and season dates is located here on the team website.
Kids Pre-Comp Program

**NOTE** Hills club members will have a 48-hour "priority registration"
over non-members. If necessary, we will also open a waitlist registration.
Manta Rays & Tidal Waves 2021 Upcoming Sessions
Days/Times: Wednesday/Friday afternoons OR Saturday mornings

Session 10: Oct 6 - 27 (CURRENT SESSION FULL)
(W/F: meets on Monday, Oct 25 instead of Friday Oct 29)
Session 11: Nov 3 - 19 (Member Reg. Opens on Oct 13, 11am)
(short session/discounted rate)

Manta Rays (Pre-Swim Team) AGE 4 - 8 W/F 4-4:30pm or Sat 9:30-10:15am
Prerequisite: Swimmers must be able to tread in deep water for 30 seconds. Swimmers must be able to swim unassisted for 10 yards. Swimmers will learn basic swimming skills for all four strokes. Team activity skills and group swim safety are introduced. Instruction will be conducted in and out of the water.

Tidal Waves (Novice Swim Team) AGE 6 - 10 W/F 4:30-5pm or Sat 10:15-11am
Swimmers must pass the prerequisite for swim team: *50 yards of freestyle with side breathing *25 yards of back swimming *Treading water for 30 seconds *Streamline off the wall for 5 yards. This group will prepare swimmers for the swim team. This class will incorporate on-deck coaching with minimal in water instruction.

Full info and registration link here!
The Racket

New to tennis or looking to improve your backhand? Mark your calendar for the second Monday of each month for our Adult Tennis Clinics! No sign-up necessary. This monthly event is free, and open to members only and is taking place on Monday, October 11. From 6-7pm, beginners get an hour of instruction; 7-8pm is for intermediate/advanced players.

For those members who are looking for some private tennis instruction, we offer lessons for both kids and adults. Please feel free to reach out to Hills Tennis Instructors, Eddie Pasternak, [email protected] or Maaria Husain, [email protected]

Just a reminder that members can book a 1-hour court reservation per day either on our Manzanita Court or Diablo Court. If you are interested in nighttime tennis, you can reserve Diablo Court after dark as this court has lights.
Pickleball Anyone?

Our pickleball court is reserved exclusively for the game from 11am to 1pm on weekdays, but families are welcome to get a friendly game going on the weekend days. If you don't have your own equipment, you can ask the front desk staff for the pickleball bag (complete with paddles and balls). Games during the "open" weekday hours are friendly, social games with some accommodations made for beginning players. If you are not familiar with pickleball, it's easiest to learn the rules of play and scoring and the order of serving if you play with someone who already knows them. Over time you'll pick them up. This sport is fun for people of all ages and athletic ability...why not give it a try? You may end up hooked on the game! Please remember to return any borrowed equipment to the front desk when you are finished playing.
Outdoor Fun

Our enclosed basketball court is a great place for kids to practice their shot or gather for a friendly pick-up game. Basketballs are available at the front desk. Ping pong (or table tennis) is also a fun activity for kids that will help improve eye-hand coordination and fine motor skills. The front desk also has paddles and balls for members to borrow. Either way, you're bound to have fun and maybe even start some friendly competition! All we ask is that you return any borrowed equipment to the front desk when you are finished playing.
The Art of Contrology in an Unstable World!

Whether we are practicing Pilates on a regular basis or have never even heard of Pilates, we can learn a lot from Joseph Pilates. Joseph, or Joe Pilates, developed the Pilates method in the early mid-1900s, first as a young man in Germany and Great Britain and later in New York City where he opened his first Pilates studio. In 1945 Joseph Pilates released the book The Art of Contrology where he described his teachings and his philosophies in great detail. He was a great visionary, way ahead of his time and he coined many famous quotes about health, fitness and quality of life that still ring true today. Here are a few: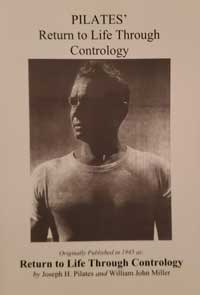 Everyone is the architect of their own happiness!

Civilization impairs physical fitness!
(he wrote this in 1945!)

Change happens through movement - and movement heals!

You are only as young as your spine is flexible!

No man, no machine can correct or create vitality, power or health for you; everything comes from within, you have to unfold it.

The last quote ties into an exciting announcement:
We are finally able to bring our Reiki Training back to the Hills. Our November dates are open for registration (almost full), Saturday, November 13 and Saturday November 20, 9am-6pm, see more info below.

We have also added more reformer Pilates classes in our studio, see link to the class schedule.

We wish you a happy and healthy fall and hope to see you in our studio!

Therese, Barbara, Anne, Colleen, and Yulia

Contact our studio: [email protected]

Follow us on Instagram and get inspired to do Pilates:
https://www.instagram.com/hillspilatesandwellness/
Reformer Pilates

Reformer Pilates - When is class and how do I sign up?
Our Pilates studio is getting busy and we want to offer more training at convenient times.
Please find our complete schedule here:PILATESSTUDIOSCHEDULE_OCTOBER21

Register for classes here:
https://cachstc.clubautomation.com/

Are you new to Pilates or have never tried the reformer? Contact our studio to get your own introduction to the reformer and to be assigned to an appropriate class: [email protected]

What is Reiki? Reiki is an ancient Japanese healing art that is based on life energy, the name comes from the Japanese words "rei" (universal) and "ki" (life energy). Reiki aims to help the flow of energy in a similar way to acupuncture or acupressure. Reiki has been around for thousands of years and is currently used in many hospitals and cancer centers.
We are thrilled to safely bring our Reiki Certification course back again.

Registration is open for November dates (a couple of spaces):
Saturday, November 13 and Saturday November 20, 9am-6pm

Cost:
Reiki I: $125
Reiki I-II: $300

More information here, including Covid guidelines: ReikiCertificationCourse2021

Could you benefit from Reiki? Are you looking for a way to find balance and reduce stress? Do you suffer from sleeplessness, tension headaches, chronic pain, anxiety, or immune deficiency? Reiki therapy may help in reducing these symptoms while restoring vitality and wellness.
The Hills is offering Reiki Therapy sessions in our Wellness studio. Cost: $85/hour.

Contact our studio to learn more and to book a session: [email protected]
Zoom Pilates

Need help getting motivated for your home workout?
We have a few spaces open in our popular Keep it Moving on Zoom
Try for yourself in our Pilates blend class 'Keep it Moving' on Wednesdays at 5:15pm
Cost: $15
We use flexbands, small weights, mini Pilates balls, Bosu(if you have one) and work out to a great soundtrack.
Register online: https://cachstc.clubautomation.com/

We also offer Reformer training on Zoom for those of you with a reformer at home.
Cost:$25
Reformer II on Zoom Mondays 12:30pm (Register in the 11:30class and attend at 12:30pm)
Reformer II on Zoom on Thursdays 5:30pm, starts 9/9. (Register in the 6:30pm class and attend at 5:30pm)
Register online: https://cachstc.clubautomation.com/
Outdoor Group Exercise

There is no certainty: There is only adventure. What an adventurous summer we have had! The Group Exercise Department has experimented with many class formats, times, etc. It's been great bringing back old favorites, and trying new things. As we head into the cooler months, we will continue to provide the best schedule possible given the weather, fluctuating restrictions, and possible Air Quality issues. It's challenging, but the opportunity to exercise and spend time together is worth it. Thank you for your continued patience.

We will be shifting some classes as the weather cools down, using the current guidelines as our compass. Should the opportunity to teach indoors return, we hope to expand our offerings. Keep an eye on the website or Hills app for new additions and subtractions. We will also be looking at expanding our Zoom schedule, so please continue to check out the weekly updates in your email.

Attached you will find a PDF of our class offerings as of Oct 1st.

See you in class,
- Angie Pine, Group Exercise Director
Outdoor TRX & Zoom

Peak Fit TRX class on the pickleball court is still going strong. Class time has changed to 8:45am on Tuesdays to accommodate school drop offs. The class is open to all levels and is lots of fun; the cost for each class is $15. We would like participants to commit to a month of classes (1x per week).

If you can't make it up to the club, but are still looking for a challenging workout from home, our 8:30am Saturday morning "Zoom" class is for you! All you need is a pair of dumbbells and a mat. My goal is to offer you a different workout each week and to push you harder than you would push yourself. There is no doubt you will burn calories and build muscle strength in this class!

- Jennie Votel, Peak Fit Director
510-316-3529
[email protected]
Relax in Our Cabanas

Reservations for our cabanas open at 8am 3 days in advance. For example, on Wednesday morning at 8am, members can log in and book a cabana reservation for Saturday. Please be aware that families can only make one 2-hour reservation per day. We kindly ask that members tidy up the cabana at the end of each use.
Celebrate October Employee Birthdays

Please join us in wishing each of them a happy birthday and thanking them for all of their hard work!
Liz Pemble, 10/03
Anne Mawdsley, 10/04
Jennie Votel, 10/06
Amy Gately, 10/11
Tom Rolefson, 10/12
Taylor Rolefson, 10/12
Tori Sovocol, 10/17
Bz Churchman, 10/22
Ying Yan Chen, 10/30