September Newsletter 2013
Dear Members:
It's back-to-school time, and the rhythm has slowed at the club. I know that's a welcome change for many of you, but I always miss the summer fun and seeing everyone enjoying the sunshine.
We are making a couple of changes at The Hills based on your suggestions. To preserve a relaxed and quiet atmosphere around the pool, we will now be using a battery-powered leaf blower. We will reserve the more powerful gas blowers for use in the parking lots and on the tennis courts.
We are also adding new lockers on the deck for use by the swim team. We hope this alleviates crowding in the locker rooms during practice sessions. To ease our occasional parking crunch, we are looking to add up to 30 spaces in the "cottage area" behind the lower lot. I will keep you apprised about this project.
To add to your safety and enjoyment of the facility, we now have a manager on duty on the weekends. This person will wear an identification tag and will routinely tour the club to ensure our regulations are being observed. Please bring any questions or concerns to this manager.
I want to underscore a few areas where we've received complaints. Frequently, we must remind members and guests that bottles and glassware are never permitted on the pool deck. As a courtesy to fellow members, cell phone conversations are prohibited in the studio and gym areas. Please take your calls outside or in the club lobby. Strictly, we do not allow cell phones in the locker rooms at any time. This is a privacy concern. Likewise, children age five and older must use gender-appropriate showers and changing areas.
Finally, I need to clarify an issue raised in my last communication. At the club, we want our members to feel safe and respected at all times. We realize that unwanted conversation or compliments from an unfamiliar person may be considered harassment by some individuals. Please report any situation where you feel uncomfortable, and I will address it promptly and confidentially.
Looking ahead, we are excited to begin planning our annual Halloween Party. We have set the date -- Friday, October 25. We will forward more details and hope to see you there.
To your health,
Ernesto Chamorro
General Manager
Calendar of Events
Monday, September 2
Labor Day Holiday; Limited group exercise schedule. See below for details

Saturday, September 14
Swimmers vs. Parents Competition; Pool closed 9am-1:30pm

Friday, October 25
Mark your calendars for The Hills' spook-tacular Halloween party


Programs and Announcements
New TRX Classes for Fall
Choose from any of our convenient class times at the same drop-in rate.
$20 drop-in. $150 for 10-class package (Save $50)
New Times:
Mondays 9:30am
Tuesdays 6am
Plus this existing schedule:
Tuesdays 9:30am
Thursdays 9:30am
Fridays 6am
(Cancelled: Wednesdays 6am)

Group Exercise for Labor Day
On Monday, September 2 we're offering a limited schedule of classes:
Water aerobics with Robin, 9am
Spin/sculpt with Birgitte, 10am
Yoga with Robert, 1pm
Adult Ballet is Back!
Taught by Leah Jayasekera, who has 25 years experience and is a compassionate teacher.
$15 members; $18 non-members
Thursdays 11.30am-12.30pm
New Pilates Programs in September
Time to get energized for the bounty of the fall season. Choose from these exciting weekly classes. $40 drop-in fee; save with "package deals" of four or 10 classes. Sign up for Pilates online with the Hills Pilates and Personal Training Scheduler.

Pilates Power Circuit


Do you work out a lot, but feel bored and yearn for more results? Are you ready for a new challenge? Take it to the next level of fitness! Using the entire Pilates studio and all of our equipment, we build supreme core, tone and muscle strength. Tough, fun and different every time. Taught by STOTT-certified Pilates Director Therese Brewitz, who is a triathlete and also certified in Injuries and Special Populations.
Mondays 5pm (Starts September 23)
Pilates Reformer Fundamentals
New to Reformer? Welcome! Improve muscle tone, flexibility and posture for daily vitality. Discover your deeper core, learn the power of breathing.
"Stretch A-lot Ease"
Tight Muscles? Chronic Back and Joint Pain? Increase muscle flexibility and lower your risk of injury. Stretching in a mindful way on the Pilates Reformer equipment, you can lengthen and tone your muscles and make them less susceptible to injury.
Tuesdays 4pm
Thursdays 2pm
Pilates for Golfers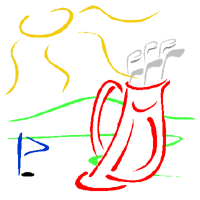 Inconsistent game? Fatigue easily? Chronic back or shoulder issues? Hit the ball straighter, drive it farther and reduce risk of injury. Both Tiger and Annika swear by the Pilates Reformer for lengthening muscles and preventing stress fractures. Sessions focus on discovering deeper core muscles for more vitality on the greens and off. Taught by Barbara Hoffer, who is certified in Pilates, Post-Surgery Exercise Rehab and Pilates for Golf. Sign up by email to [email protected]
Kids Ballet Still Has Openings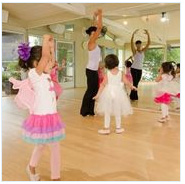 Learn More on The Hills Ballet Page.
Pre-ballet (3 and 4 year olds)
Mondays, 3:30-4:00pm

Ballet I (ages 5 and up)
Mondays, 4:10-4:50pm

Swim Meet Saturday, September 14
The lap pool will be closed to host the 9th Annual Parents vs. Swimmers competition from 9am to 1:30pm.


Fall Pool Schedule
The schedule is posted on our website. Please plan your lap swimming times accordingly. Reminder that when the pool is full, lane sharing is required. We have information about lane sharing on our website.

Fall Manta Rays/Tidal Waves
Our popular "pre-swim team" programs begin on September 4. The swimmers will be in the recreation pool and diving well from 4pm to 5pm every Monday and Wednesday through November 25. This three-month program is available for beginner and intermediate level swimmers, ages 4-8. Registration forms on our website and at the front desk.

Private Swim Lessons
Erin teaches year round! Take advantage of our warm pool and improve your kids' swimming skills throughout the year. Erin's schedule is posted on our website.