September Newsletter 2019
UPDATE FROM OUR GENERAL MANAGER
Dear Hills Members,

September happens to be one of my favorite months of the year because of one event in particular: the beginning of football season! This marks the final year I can exclaim before their move to Las Vegas, GO OAKLAND RAIDERS!!!! Couldn't move forward without making that announcement.

After a fabulous summer, we look forward to Labor Day weekend and the upcoming fall season. As is common practice, we will continue to do our absolute best of keeping the pools and spas free from falling debris. It appears that Mother Nature loves to stir up the wind in the hills, which in turn results in leaves falling at a rapid pace some days. The maintenance and cleaning staff will increase their rotations to ensure that no one is swimming in a sea of leaves.

I would like to recognize and thank everyone for the hard work and dedication to the success of the cafe, but a special shout out to head chef Muey Saechao and her brother Sou who is also one of our chefs. The sister-brother duo bring their focus, professionalism, and dedication to work everyday. It's because of them that we had such a successful past three months, and we are fully focused on ensuring that the cafe will continue to do well into the off-season. Be on the lookout for new menu and lunch special items, as well as discounts and special sales for the cafe soon!

A few reminders: most of the lifeguards have returned to school, but the ones that attend school locally will be here every weekend throughout the month of September. We'll also do our best to have them on staff during the hot midweek afternoons/evenings throughout the month. Whether the lifeguards are working or not, please be sure to keep a very watchful eye on one another, especially our younger members, when using the pools and hot tubs. It is up to everyone to make sure all members and guests are safe in and around any/all of the bodies of water we have here.

Please respect fellow members by making sure the sauna door is completely shut at all times and that you never leave any items in the sauna unattended. The sauna is meant for human bodies, not for drying clothes. Myself, as well as all staff, have been diligently checking the saunas and any item left unattended is taken out and either hung on a hook or put in the lost and found bin.

The women's locker room has been without its sauna for far too long, but a brand new sauna heater and controller has been installed and should be operational very, very soon. Please be on the lookout for when the women's sauna is reopened.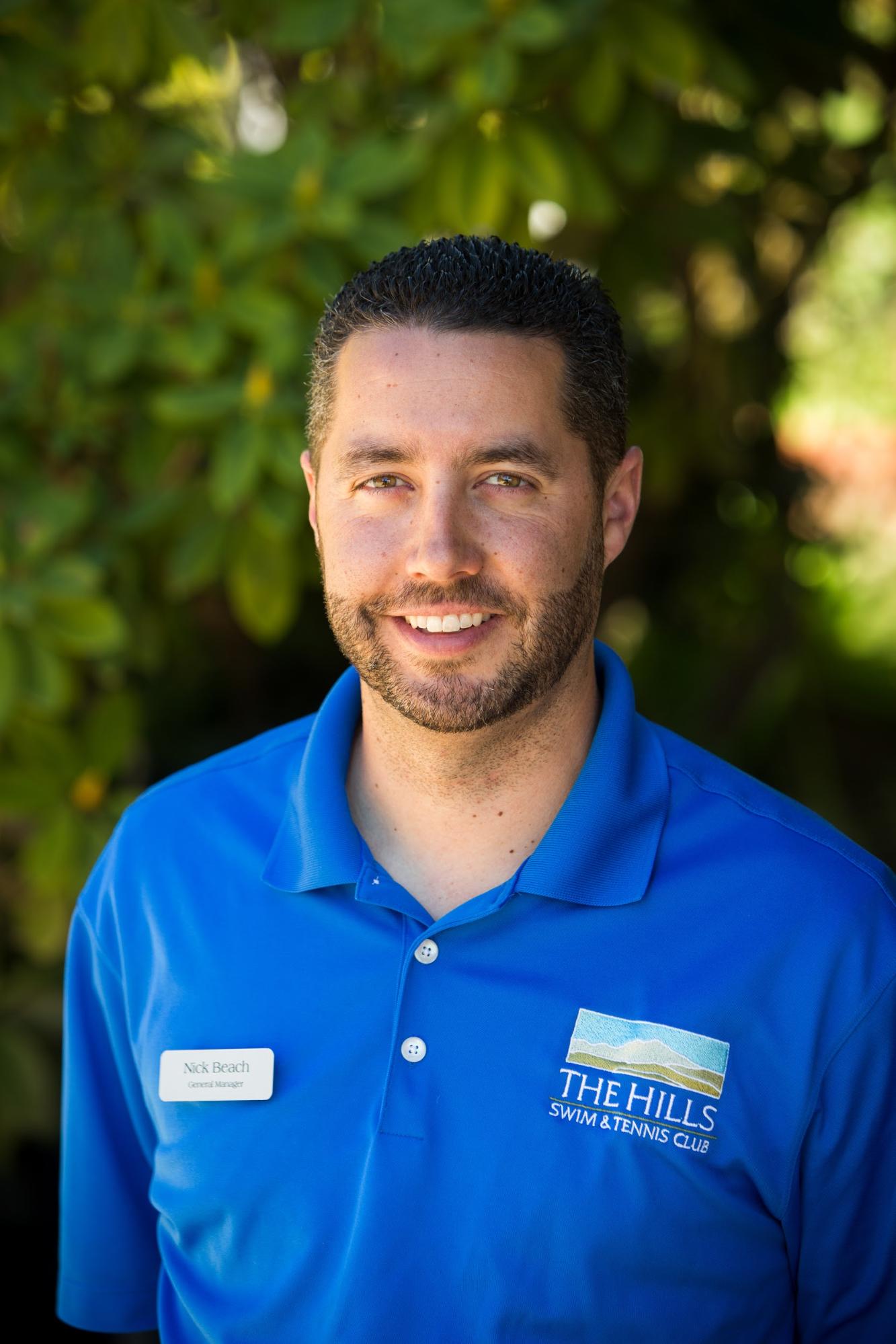 Hoping everyone has a fantastic Labor Day weekend! -Nick
UPCOMING EVENTS
September 9: Free Beginner/Novice Tennis Clinic 6-7pm
September 9: Intermediate/Advanced Tennis Clinic 7-8pm (Please call the front desk to sign up)
Childcare Schedule:
Mondays 9am-2pm/4-6pm
Tuesdays 9am-2pm/4-6pm
Wednesdays 9am-2pm/4-6pm
Thursdays 9am-1pm/4-6pm
Fridays 9am-2pm/4-6pm
Saturdays 9am-1pm
Sundays 9am-1pm

We value your feedback and are doing our best to accommodate childcare requests. Feel free to contact our Operations Manager, Rosalinda [email protected] with questions/concerns.
Featured Artist of the Month

Local Artist Karen Kramer presents "Creative Renderings of the Natural World" in our lobby now through September 30.

Through the use of color, transparency, and layering, Karen creates lyrical and magical representations of the natural world, whether the subject is a humble group of leaves, a majestic mountain range or an endangered bird.

Karen was born in New York City, and raised in Berkeley, California. Over the years, she studied art at the University of California, Berkeley, the Academy of Art University in San Francisco, and Laney and Merritt Colleges in Oakland. While Karen devoted most of the last 25 years to a legal career, she has now returned to her original passions of painting and drawing. She has exhibited her work in galleries and museums locally and nationally and is a watercolor workshop instructor at the Richmond Art Center. For more information please visit Karen's website at www.karenkramerart.com.
Aquatics

Lifeguard Season Wrapping Up
Our lifeguards are scheduled to work every weekend in the month of September. They will also be called in to work on hot midweek afternoons/evenings. As we revert to this modified lifeguard schedule, we ask that parents continue to be extra vigilant around the pool and hot tubs by monitoring their children and enforcing club policy. It is the great members that follow policy that keep this club safe for everyone. Our pool policies are here! Thank you!

Private Swim Lessons
Year round private lessons continue. We encourage children and adults set up lessons regularly to help keep up their practice on swimming better.

Book lessons with one of our great swim instructors/coaches here!
Pre-Competitive Swim Team
Classes meet Mondays and Wednesdays
Session 9 Sept 4-27
Session 10 Oct 2-30 (no class on 10/25)
Session 11 Nov 1-22

Manta Rays (Pre-Swim Team) AGES 4-8; 4-4:30pm
Prerequisite: Swimmers must be able to tread in deep water for 30 seconds. Swimmers must be able to swim unassisted for 10 yards. Swimmers will learn basic swimming skills of all four strokes. Team activity skills and group swim safety is introduced. Instruction will be conducted in and out of the water. We do not hold tryouts or offer make up classes.

Tidal Waves (Novice Swim Team) AGES 6-10; 4:30pm-5pm
Swimmers must pass the prerequisite for swim team: *50 yards of freestyle with side breathing *25 yards of back swimming *Treading water for 30 seconds *Streamline off wall for 5 yards. This group will prepare swimmers for the swim team. This class will incorporate on-deck coaching with minimal in-water instruction. We do not hold tryouts or offer make up classes.

Register Here!


Hills Hurricane Swim Team

Year round schedule is here!

New tryouts every Friday in September.

Full swim team info here!
Pilates

Welcome back to Fall! Join us to move better and feel better this fall with Pilates, Reiki, bone strengthening Pilates and full body conditioning. Learn more about our services here:
/pilates


Rattle them Bones kicks off 10/22 at 6pm class BoneUp™ Pilates

You'll use both Pilates apparatus and the Tye4™ wearable reformer to:
Increase flexibility
Improve posture
Reduce back pain
Build overall core and bone strength
Cost: $140 for 4 classes or $40 for a drop in class.
For more information and to register, please contact the studio: [email protected]

-Therese Brewitz, Pilates Director
Group X

Labor day is this coming Monday, September 2nd and Group Exercise will be holding a special schedule for the holiday:

6am Master Swim w/ Koung
7-7:30am Intro to Swim w/ Koung
9am TBC w/ Angelique
9am Aqua/ Ai Chi w/ Elaine
10am Spin/Core w/ Angelique
11am Bosu Pilates Plus w/ Therese

All other classes regularly scheduled for Monday will be cancelled.

Now that the kids are all back in school, I hope to see you in a class or two!

-Angelique Pine, Group X Director
Peak Fit

FREE PEAKFIT CLASSES THIS MONTH!
It's back to school season and back to workout season for all of us not in school:) The club has settled down after a busy summer and now is the perfect time to reach your peak fitness. In order to help you do that, we are offering complimentary 9am classes in September for all members. Join us on Wednesdays and Fridays at 9am for FREE all month long!

Peakfit classes are 50-minute high-intensity classes that include a mix of cardio, strength, core and flexibility. We use bodyweight, dumbells, TRX straps, kettlebells, medicine balls and more. Every class is different and will challenge all levels of fitness.

If you would like to take advantage of these FREE classes, please be sure to register via the app or at the front desk. You can also email or text me to reserve your spot. Class size is limited to 12 or less, so don't forget to register in advance if you would like to attend.

You can always reach out to me with any questions or concerns about the Peakfit Classes. I hope to see you in class soon!

- Jennie Votel, Peak Fit Director
510-316-3529
[email protected]
Celebrate September Employee Birthdays
Please join us in wishing each of them a happy birthday and thanking them for all of their hard work!

Koung Chaiyasane, 09/05
Lauren Coleman, 09/15
Colleen McLarnon, 09/20
Leo Juarez, 09/28
Summer Camp 2019 Wrap Up

Another camp season has officially ended, and as your summer camp director for the ninth consecutive year, it is always a bittersweet ending. Yes, the camp was a huge success, but the campers bring with them an extra layer of energy, smiles and enthusiasm to the club that has disappeared now that they are back in school.
On a personal note, I am truly blessed to have had five Hills summer campers return year after year since about the age of 5 years old. By next summer, these kids will "age out" as teenagers and not be returning in 2020. It has been an honor to have each of them at the camp for nearly 7 straight summers, and I wish them all the best of luck. And you never know...I might be lucky enough to have one or two of them come back as camp counselors a few years from now! In addition to the veteran campers, there were quite a few new campers this summer who all seemed to have enjoyed their weeks here, so I'm guessing (and hoping) they'll be returning next summer.
Looking back at the past 10 weeks of camp, my goal for the campers were to not only have fun, but to learn the following valuable lessons:
Teamwork
Communication
Determination
Patience
How to have fun!
This summer's camp counselors: Kyle Johnson, Nadia Brooks and Mitch Curtis, ensured that the campers stayed safe while having fun each week. A special thanks to the three of them for helping successfully lead our 10 weeks of summer camp.
I cannot thank you, the families, enough for signing your children up for camp. I look forward to getting summer camp 2020 up and running. Dates and time will be determined in the coming weeks. The new brochure will be readily available by the time of our annual Halloween Party on October 25th.
I hope all of your kids have a great school year and I look forward to seeing them up at the club throughout the year. Lastly, hope to see as many of them as possible back for Summer Camp 2020! If you need to reach out to me with any questions or concerns between now and then, please feel free to do so at [email protected].
- Anthony Lum, Summer Camp Director